21/10/2021 IC 1396 is a very scattered open cluster associated with a large diffuse nebula, visible in the boreal constellation of Cepheus; it is located in a stretch of the Milky Way partially obscured by dense banks of dark nebulae, in a galactic region rich in dust and neutral gases with associated young and hot blue stars. A particular dark nebula that overlaps the object, vdB 142, is also called the Elephant's Proboscis is about 3000 light-years away from the Sun. Photo 44x300 "Tele Svbony SV503 and 102/714 flattened, Cam Qhy294c pro with L-enhance filter, phd2 guide with tele 60/240 and asi 224 with Svbony uv ir cut filter on Heq5pro synscan, NINA acquisition with Stellarium support. DSS sum Pixi + Photoshop + Camera Raw processing. Clear Skies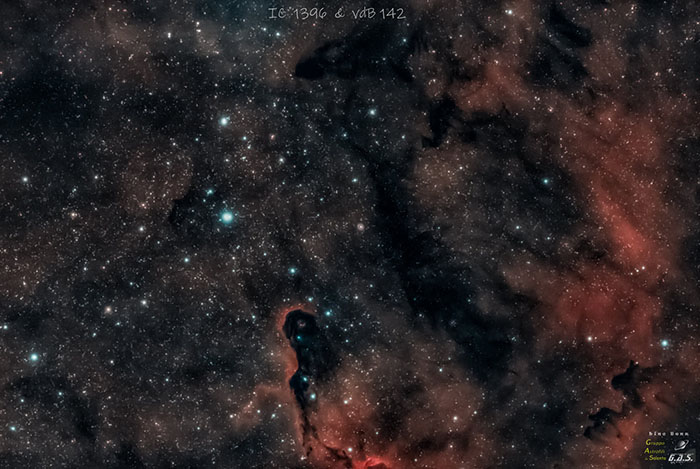 Taken with Sv503 80ED
SvBONY field flattener
ASI294MC-pro at -10degC
Optolong L-extreme
50mm guidescope
SV305 guide camera
Celestron ASGT
10x600s lights
10 darks
15 flats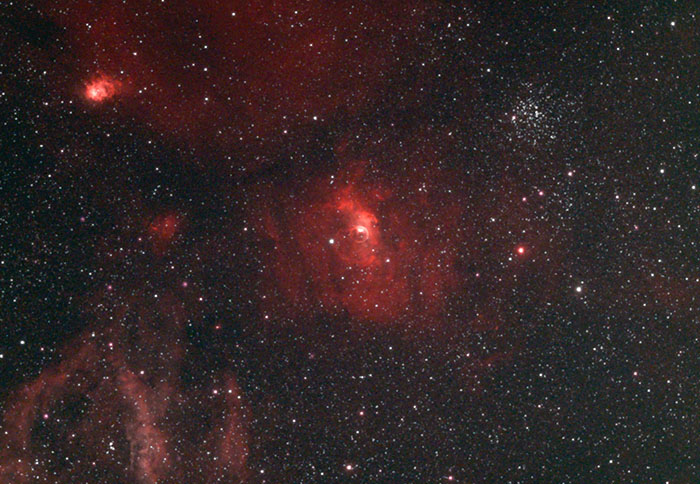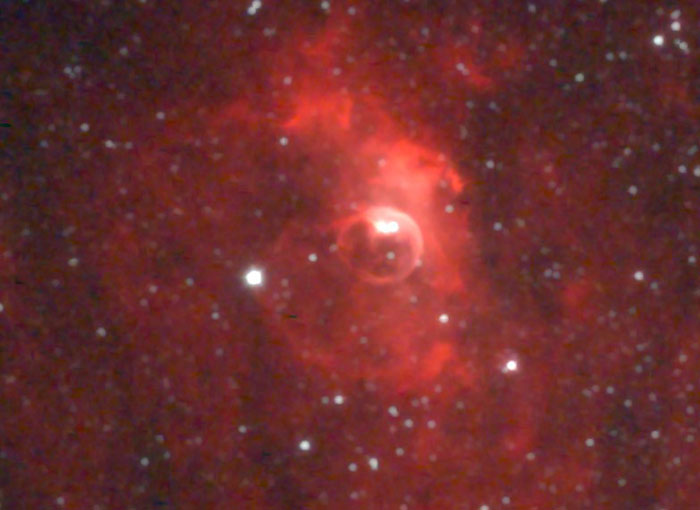 Copernicus Crater. SV503 ED80 f/7,SV305 with Svbony 2X Barlow lens cell screwed into camera nose piece. Sharp Cap Pro, single image, Snapshot command. Edited with Windows Photos. 10/1/21
Stellar Haven Observatory 2021© B.R.Collins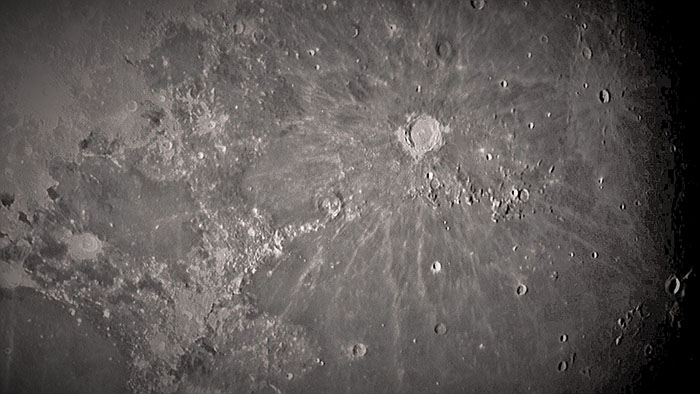 I had a good clear night for most of last night (albeit with the addition of a pretty full moon toward midnight) so I shot these two targets--The Tarantula Nebula (narrowband) and the Ptolemy Cluster (LRGB) from here in New Zealand on my SV503 80mm.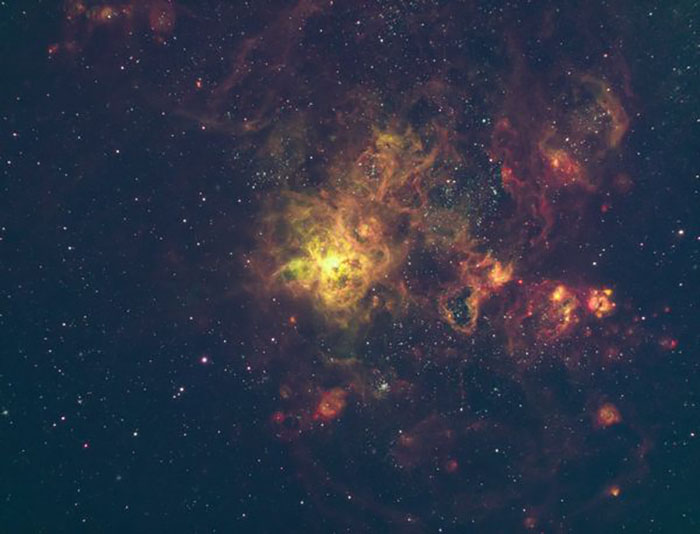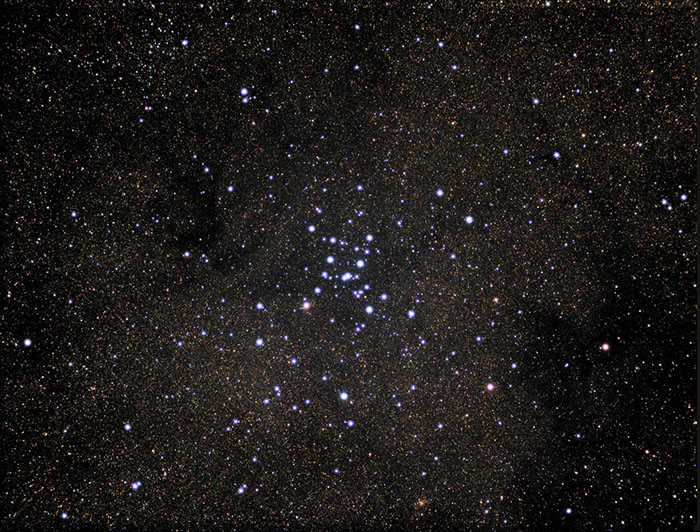 19/20 October 2021 NGC 281 is a visible emission nebula in the constellation of Cassiopeia; surrounds the open cluster IC 1590. It is sometimes called the Pacman Nebula. It is located 1.5 degrees east of the star α Cassiopeiae; powerful tools are needed to be able to identify the nebula, which is certainly the most important object, given that the cluster associated with it is formed by a few stars and dominated by a double star of eighth magnitude. The nebula appears clearly furrowed by a dark vein, which crosses it in an east-west direction; perpendicular to this, another is identified, facing south: a "T" is thus formed which deeply marks the whole object. Photographing with the full Moon Shots 76x300 "tot. 6 h and 20 min. So says DSS Tele Svbony SV503 and 102/714 and flattened, Cam Qhy294c pro with L-enhance filter, phd2 guide with tele 60/240 and asi 224 with uv ir cut filter on Heq5pro synscan, NINA acquisition with Stellarium support. DSS sum processed by Pixi + Photoshop + Camera Raw. Clear Skies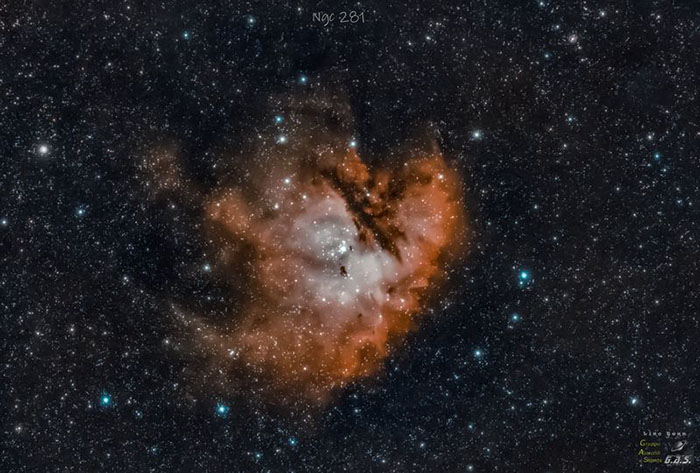 My version of the Horse Head and NGC2023 nebulae, taken from my balcony
Svbony 102ED + SV106 50mm guide scope
ASI533 + Optolong L Extreme + EQM35M Pro + 1.6hr total integration time + a fat moon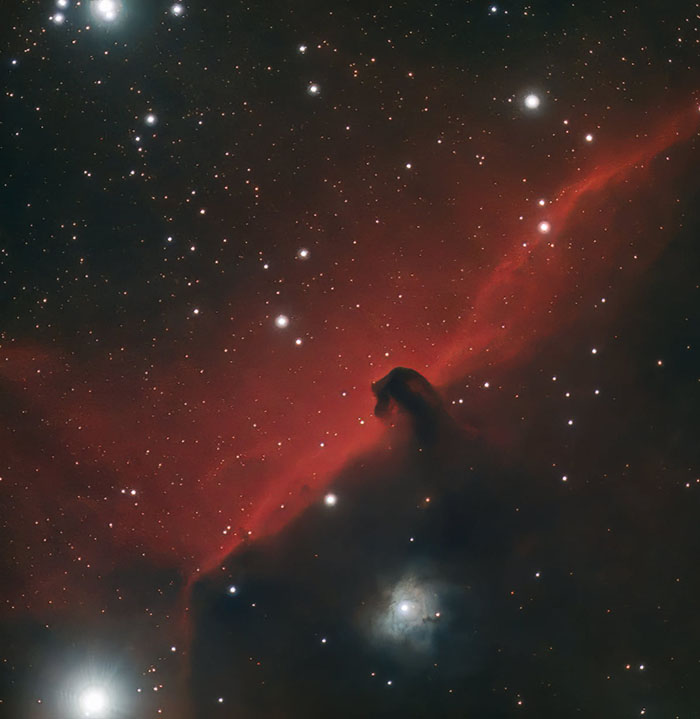 Sv503 102ed and asi2600mc
The close ups were through an Svbony 5x barlow.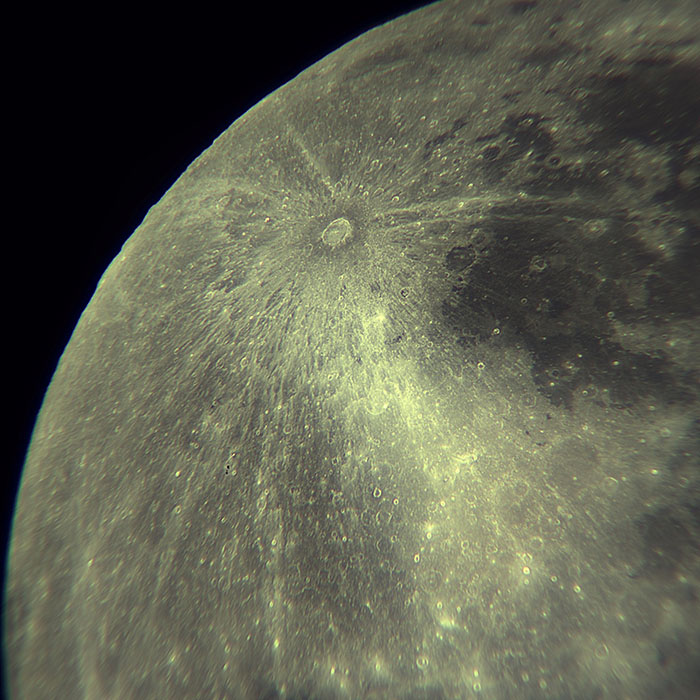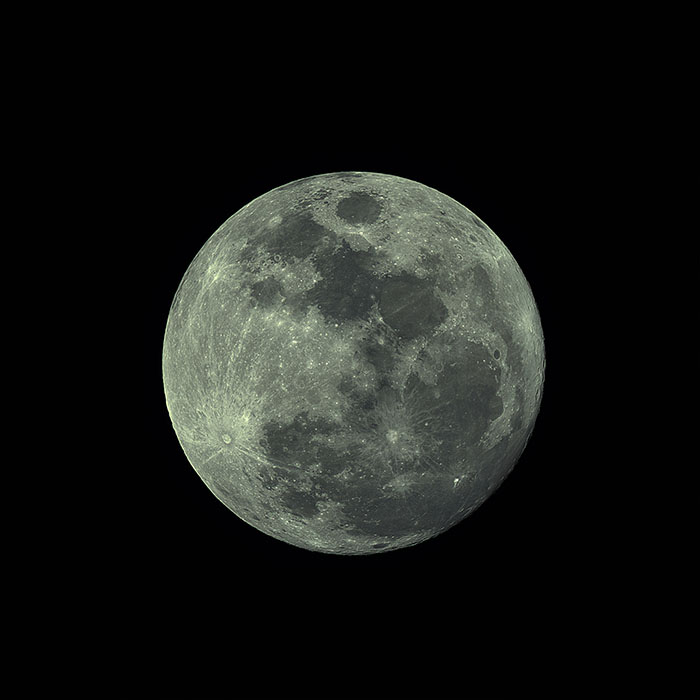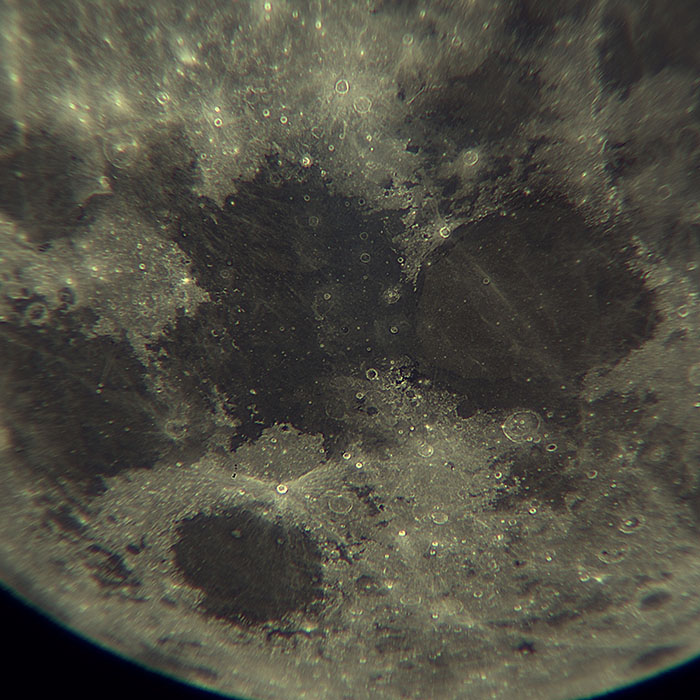 The Great Orion Nebula: M42 The Orion Nebula is a picture book of star formation, from the massive, young stars that are shaping the nebula to the pillars of dense gas that may be the homes of budding stars. The bright central region is the home of the four heftiest stars in the nebula. The stars are called the Trapezium because they are arranged in a trapezoid pattern. Ultraviolet light unleashed by these stars is carving a cavity in the nebula and disrupting the growth of hundreds of smaller stars.- NASA
SvBONY 80mm ED
ASI294MC
Skywatcher EQM 35 Pro
SvBONY 32mm guide scope
ASI290MM guide camera
AAP
Optolong l-pro, l-eXtreme
1 hour 45 minute exposure 3 minute subs
Bortle 6 sky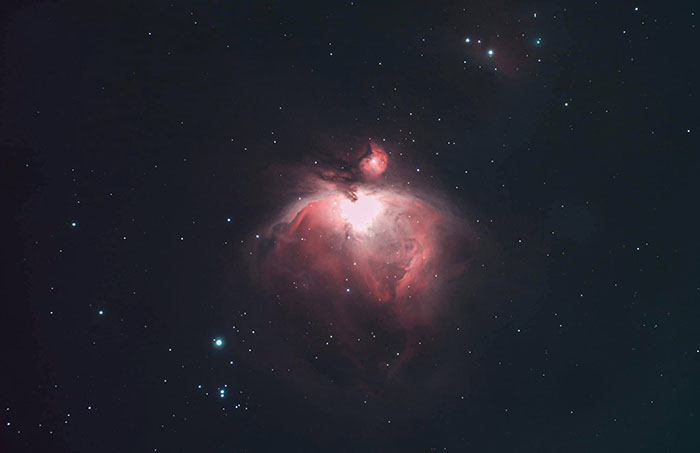 Sv503 102ed, astro tech at2ff flattener, IDAS NBZ duo narrowband filter, and asi2600mc pro camera. All 10 minute subs under the near full moon last night.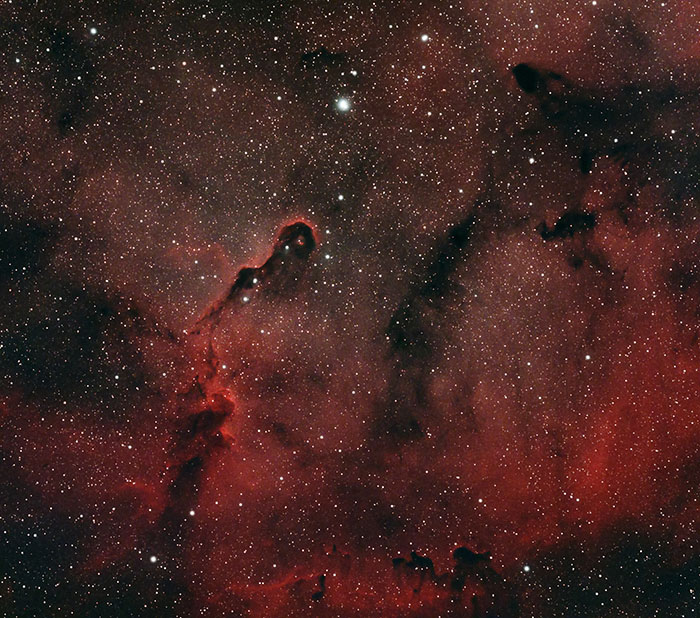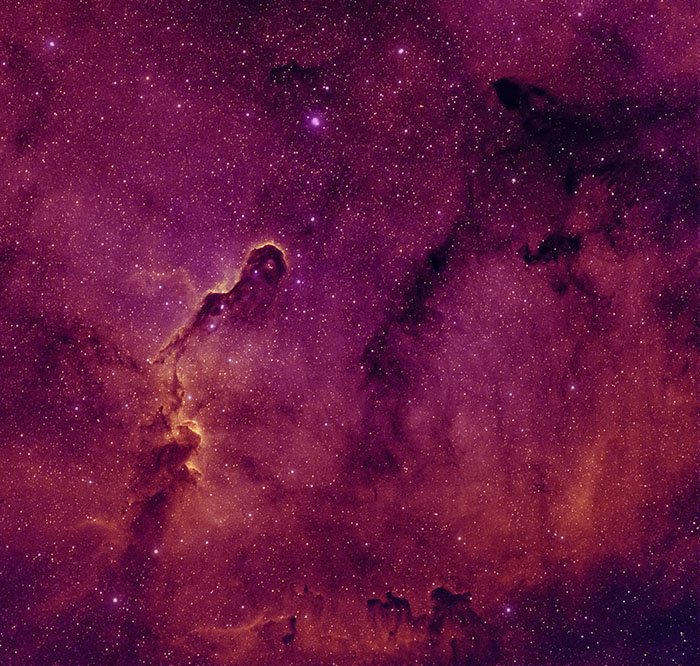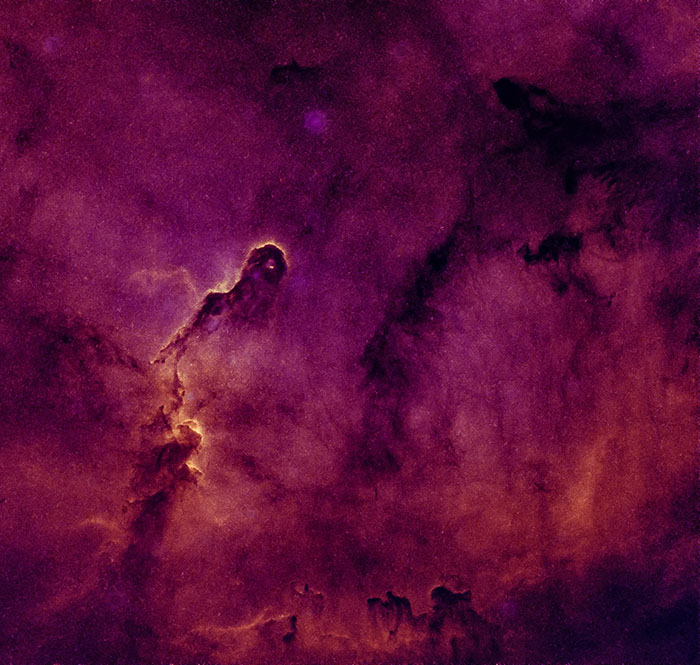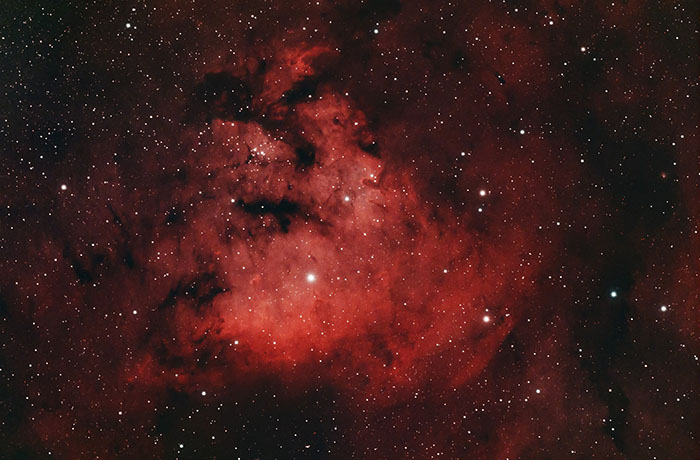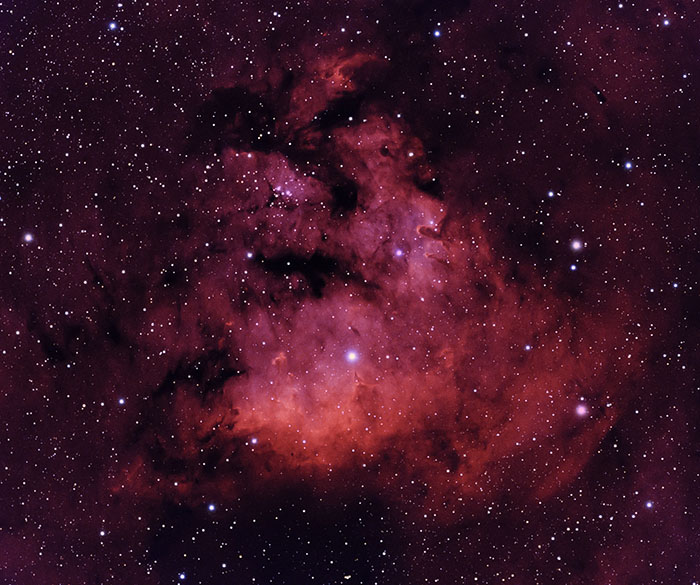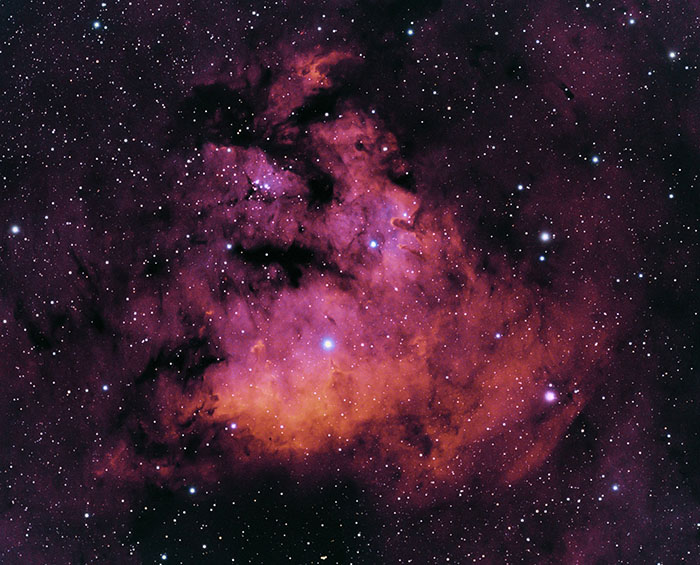 Pickering's triangle as taken last Sept 17th.
Total of 1.6hrs worth of 120 sec exposures.
Svbony SV503 102mm + Svbony SV106 50mm guide scope
ASI533mc pro + EQM35Mpro