For astronomy enthusiasts, there is nothing more satisfying than capturing a beautiful photo. To get more details, this means you may need higher-end equipment and skilled software operation skills. Time, budget, weather, telescopes, software processing, etc. If you have all the conditions, then you can really be called a lucky dog. Although it is impossible for us to have a Webb telescope, it is easier to buy an SV550. (LOL)
We have released the SV550 telescope for a long time, and many people are looking forward to it, but maybe they didn't buy it due to price or design reasons, so is it worth buying? Let's consider both the product itself and user reviews.
Product Details:
Because of the different structures of refractors, there is an inevitable problem with refractor telescopes: Chromatic aberration. We can't eliminate the CA completely, but we can cut it to a great extent. The achromatic lens is corrected to bring two wavelengths into focus in the same plane, like the red and blue colors, but the apochromatic lens is designed to bring three colors into focus in the same plane, typically, red, green, and blue wavelengths. Therefore the triplet lens can extremely reduce the CA and enhance the contrast of the images. SV550 is designed for triplet apochromatic objective.
The aperture is 80mm. The focal length is 480mm, so the focal ratio is 6. That means the SV550 can gather most of the light, no matter what your object is, planetary or deep-sky object. The 80mm can both satisfy your need.
The fully multi-coated optics increase the light transmission and deliver bright and crisp images.
The blackened inside to eliminate the stray light. And also the extendable sunshade also can avoid stray light.
The hoop can dismantle and it comes with a vixen-style dovetail which can easily connect to an equatorial mount. With the hoop, you can assemble the guide scope or handlebar which is convenient to carry around.
SV550 comes with a dovetail bracket, so you do not worry about what size dovetail bracket should you buy. This is considerate. This part can connect with the finder scope.
The 1:10 dual-speed focuser is super convenient to adjust. And the back focus stroke is 90mm, satiating the astrophotography needs.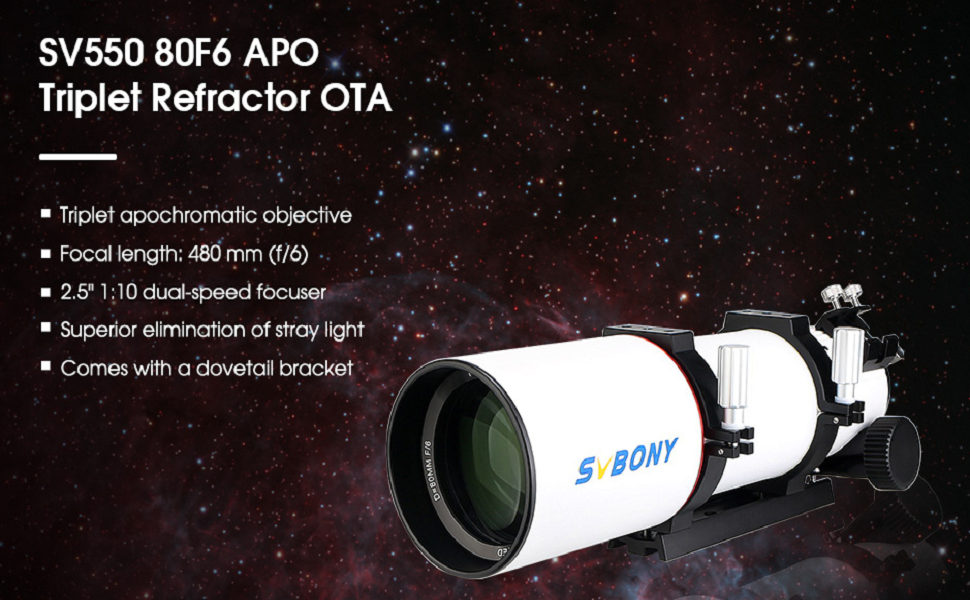 Thomas, from USA, said: I captured mono RGB images of Vega with both the 503 and 550, and the star colors are MUCH better with the 550! No blue/violet halos whatsoever! I will take the 550 to Cherry Springs with me in a few days, show it off at the star party!
Reviews video: watch it on youtube!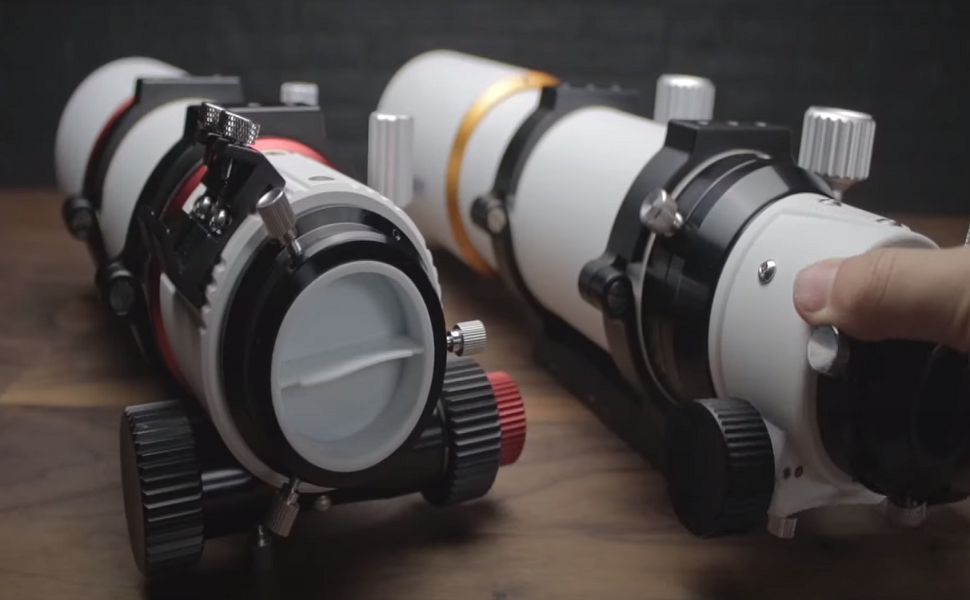 Mateusz Kruczek, from

Poland,said:
Not really a first light, but the first one I did fine tuned with sv550 triplet. Very difficult conditions: no astronomical night, shot from the center of the city. However, I can say a few warm words about this refractor. Its is very well built. Does not show much chromatic aberration. Only the flattener's backfocus is not exactly 55 millimeters,but a little over. It can obviously be tuned with appropriate distances.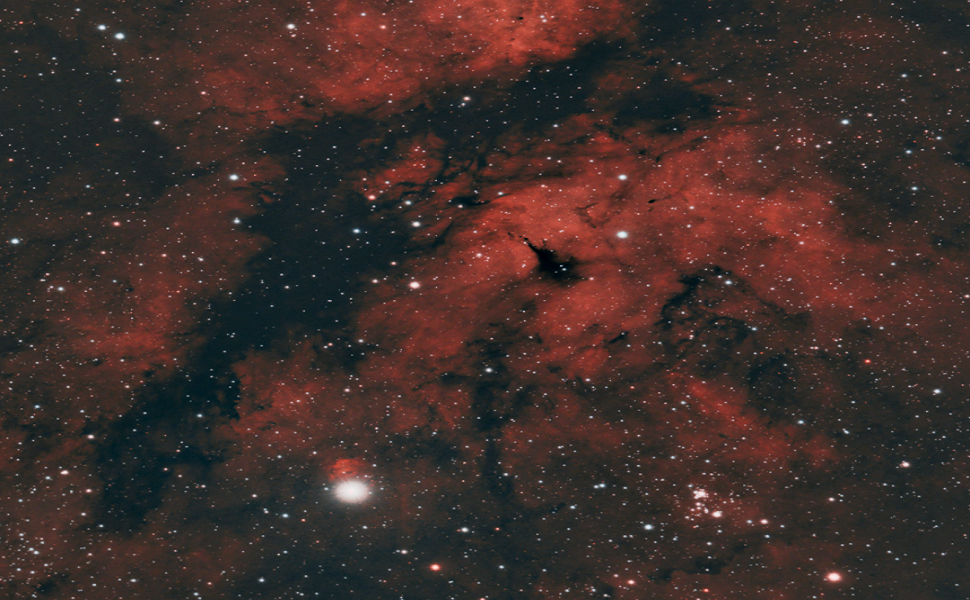 I have new photo made with sv550,From day to day I like it more and more!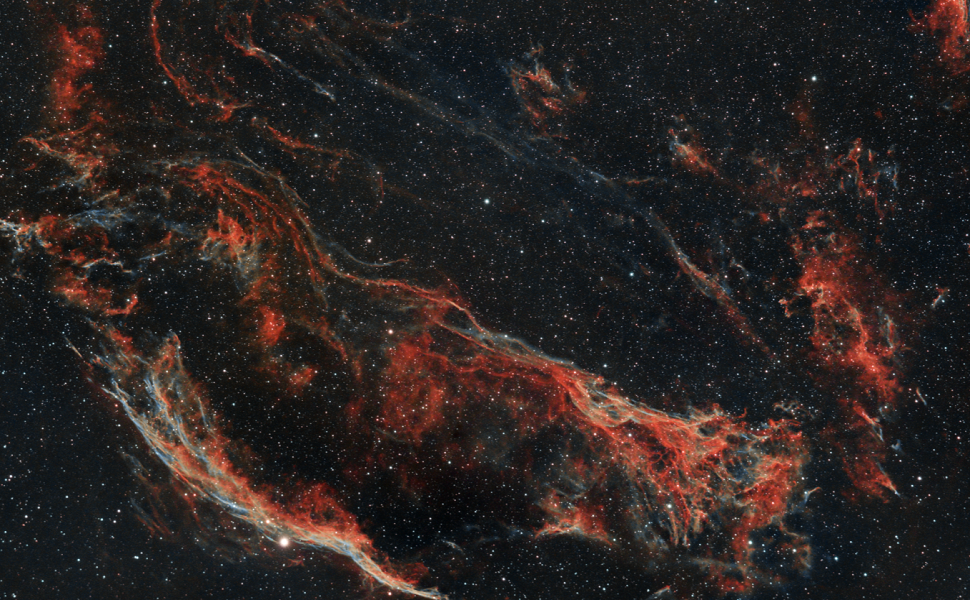 In fact, we are gradually getting better product reviews, if you are interested, consider buying it!