8x50 finder scope; 50mm large objective lens enables more light to enter; providing a bright image; making it easy to aim anywhere in the sky; a large field of view of 7.3 degrees

Erect image and humanized design; built-in BK7 correct-image roof prism ensures right-side-up; left-to-right correct views; which is in line with the basic observation habits of people

Dark field illumination function; under extremely dark observation conditions; the red LED illuminator can illuminate the reticle; assist observation and facilitate finding the target

Glass reticle; the glass reticle has higher seismic stability; high precision and long service life; at the same time effectively avoids the problem of the cross line blocking the target

Objective lens thread focus and reticle parallax compensation adjustment; ensure the target and the reticle are in the same focal plane; angle adjustment control knob can adjust the reticle and observation angle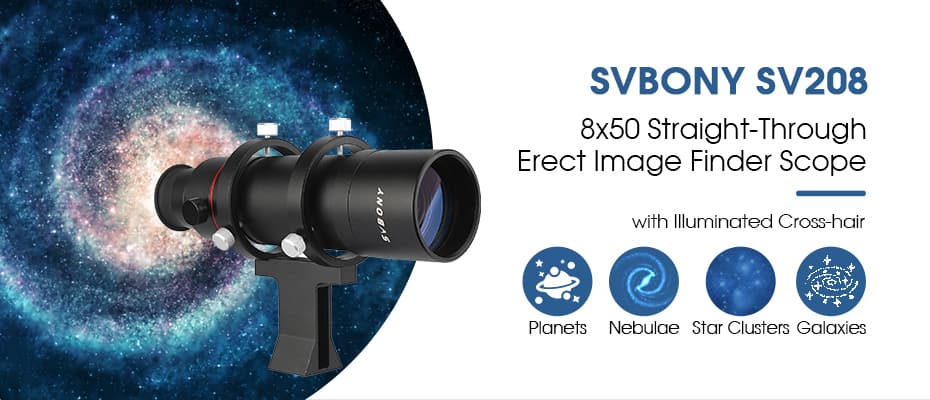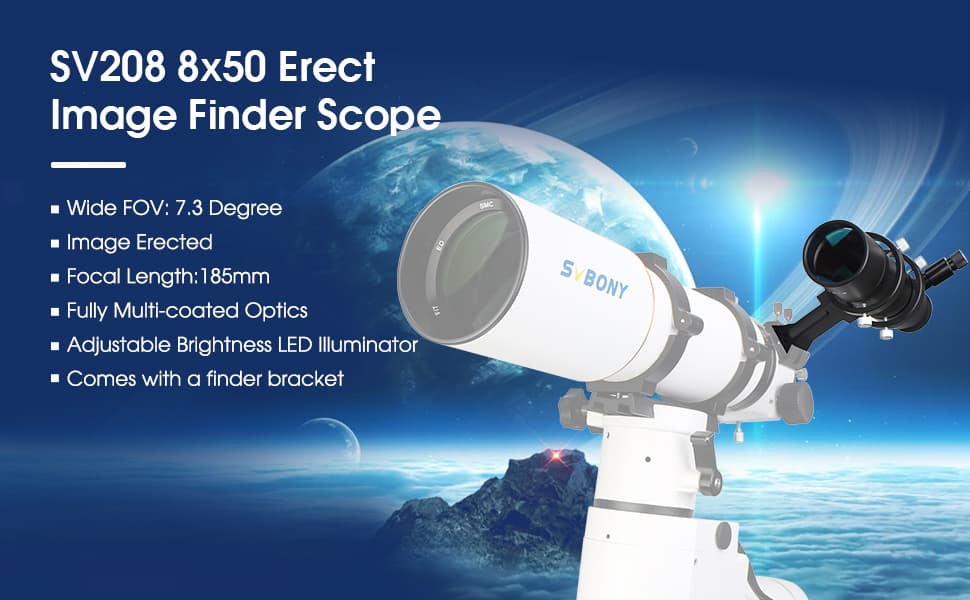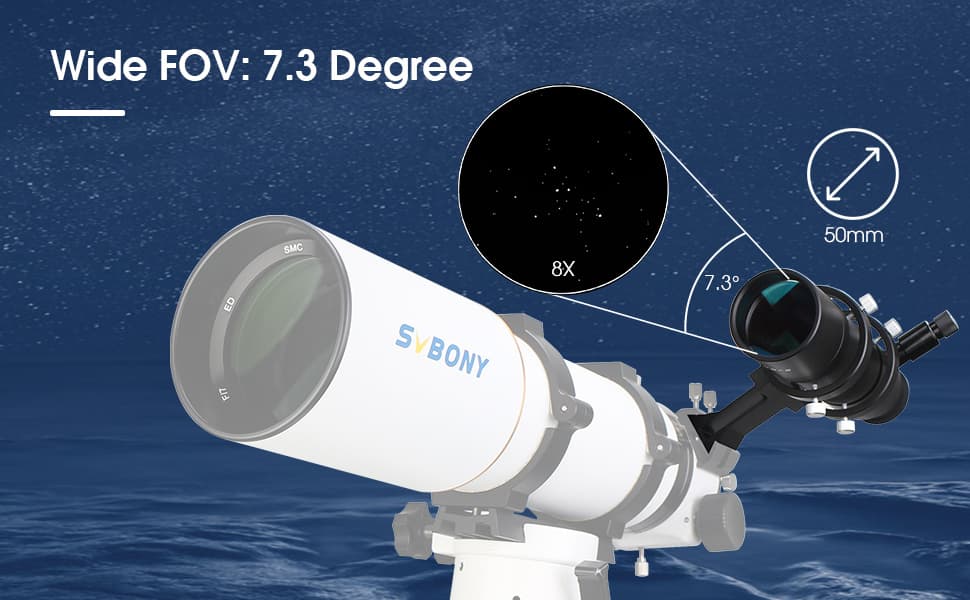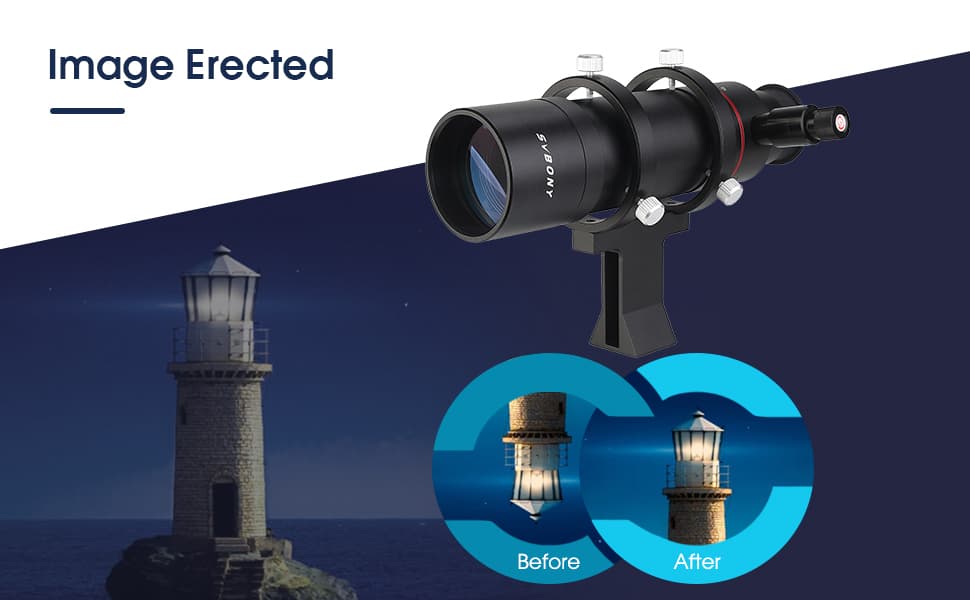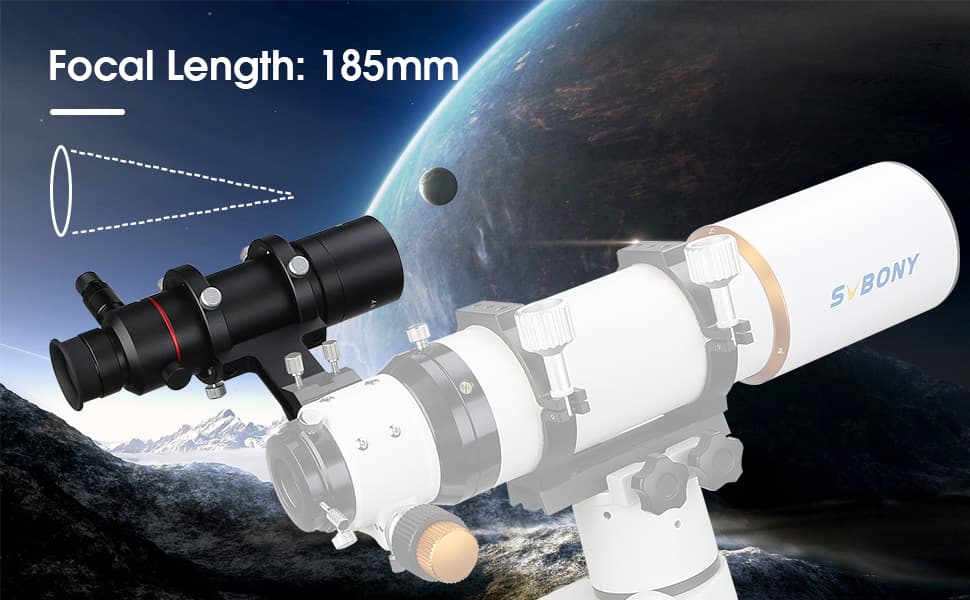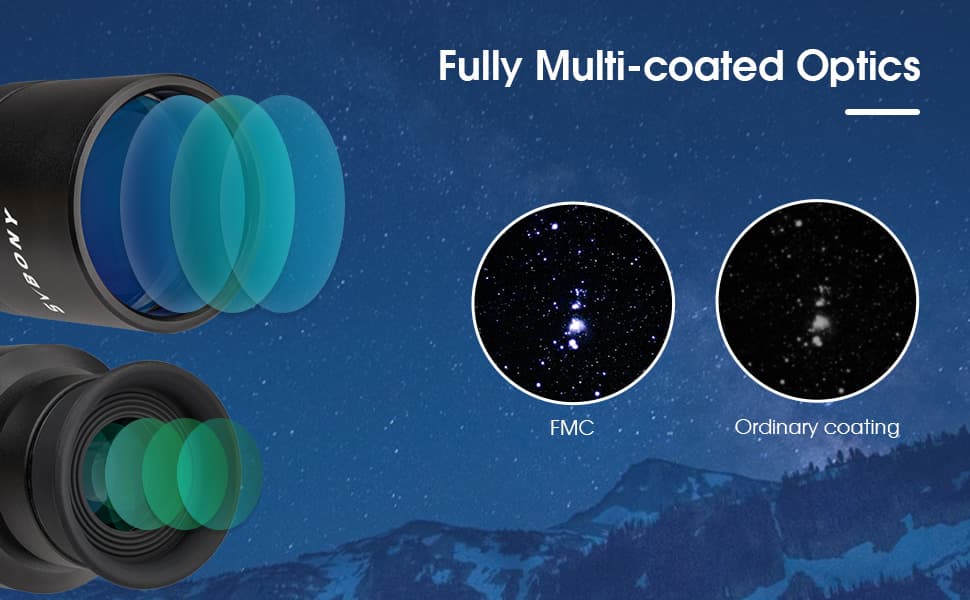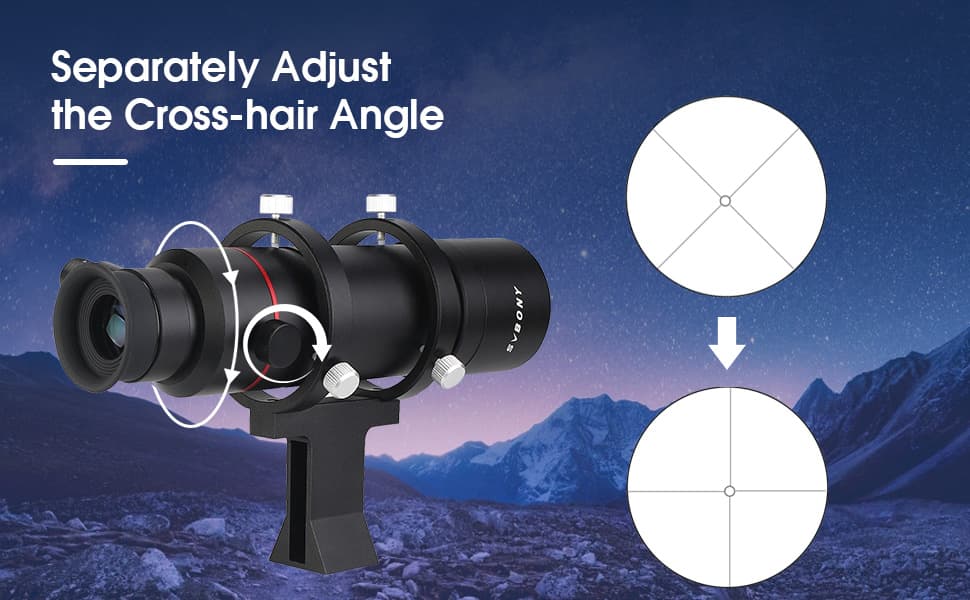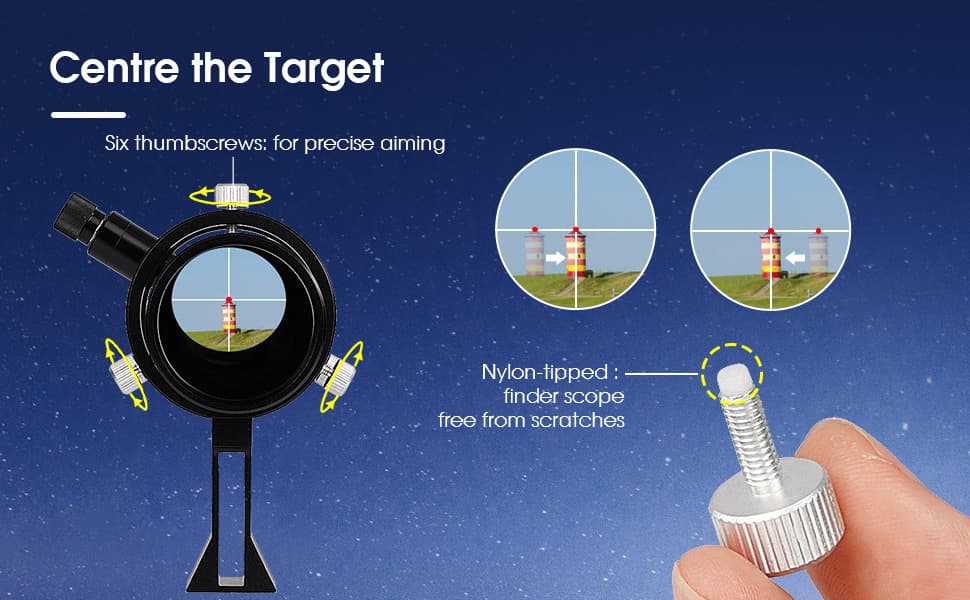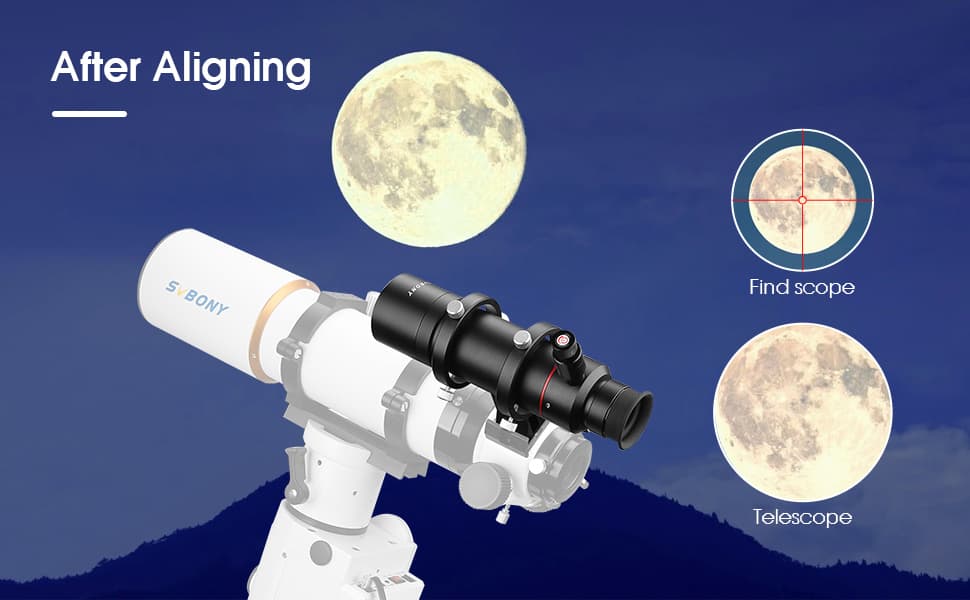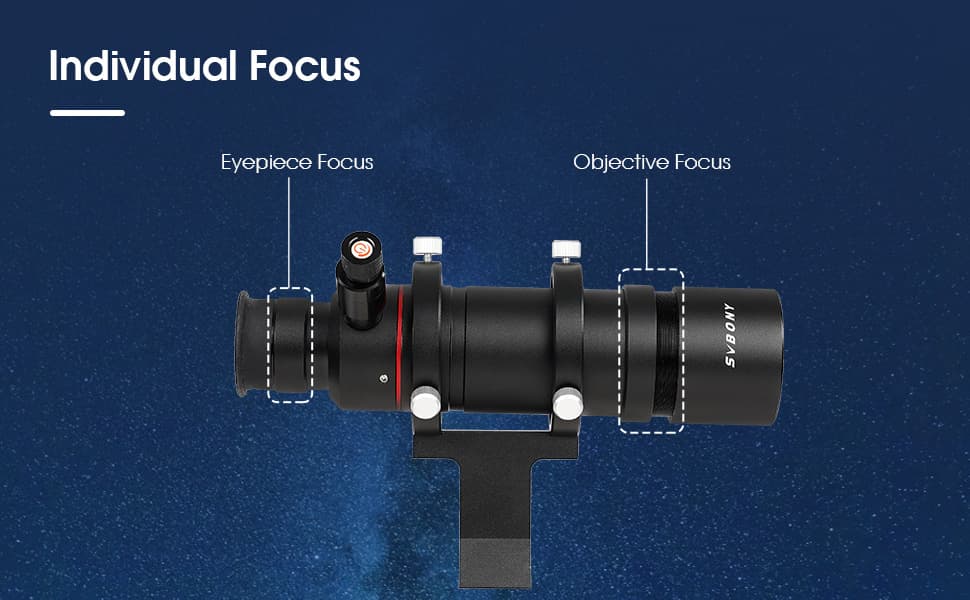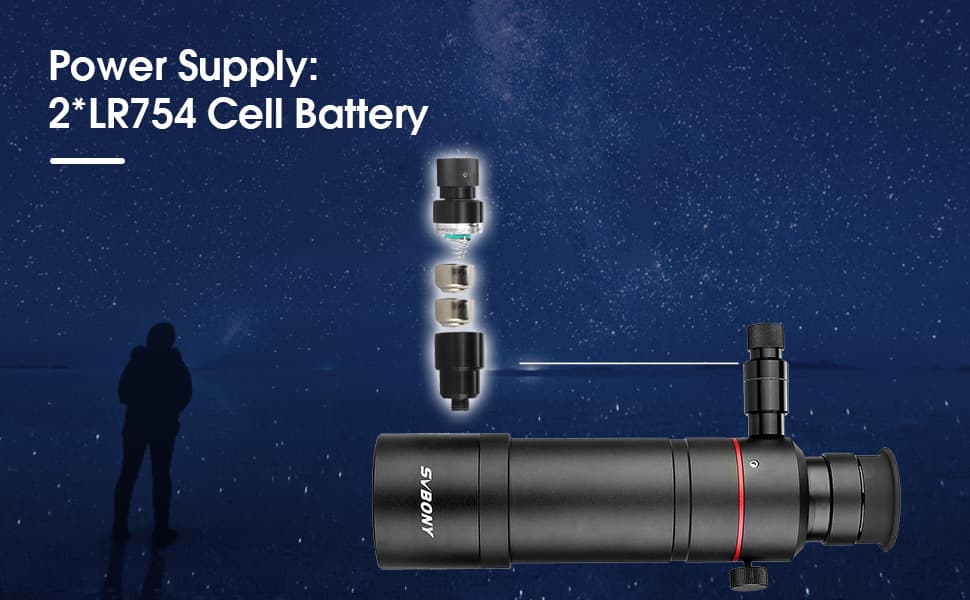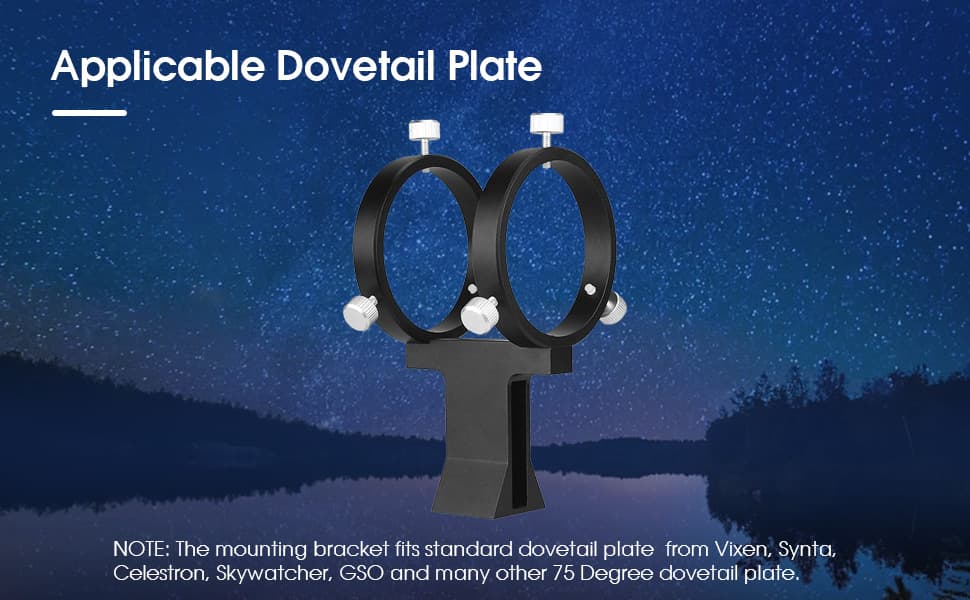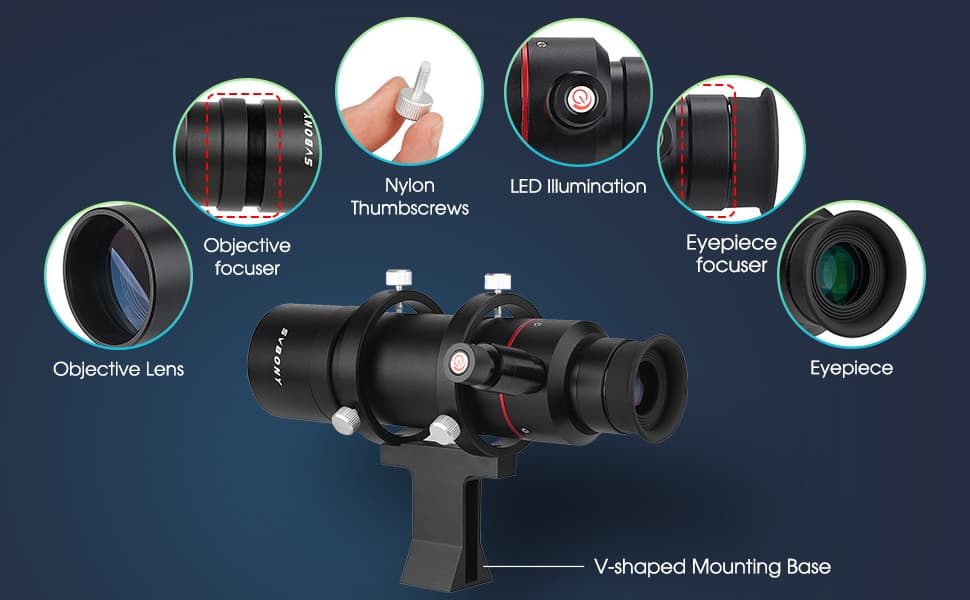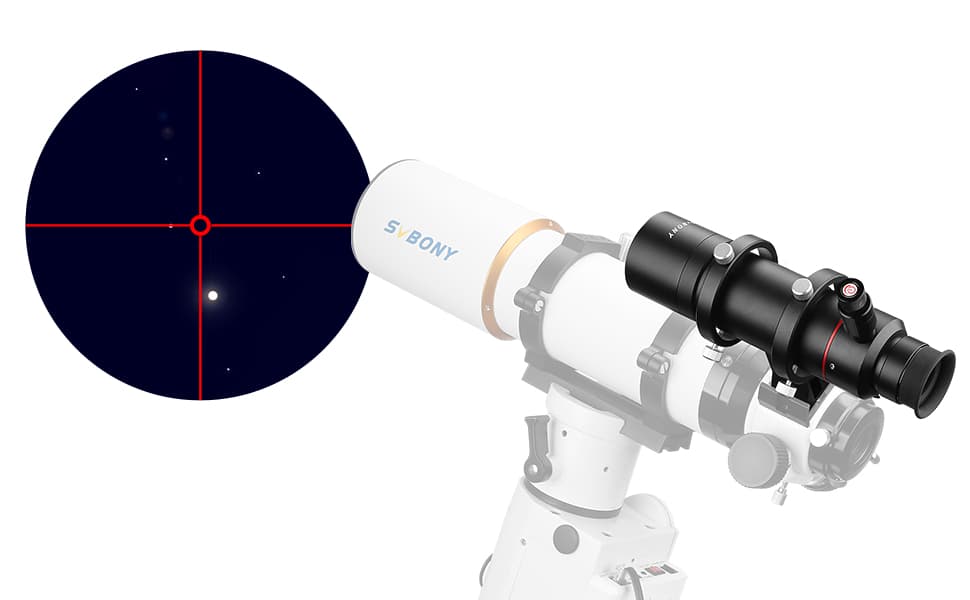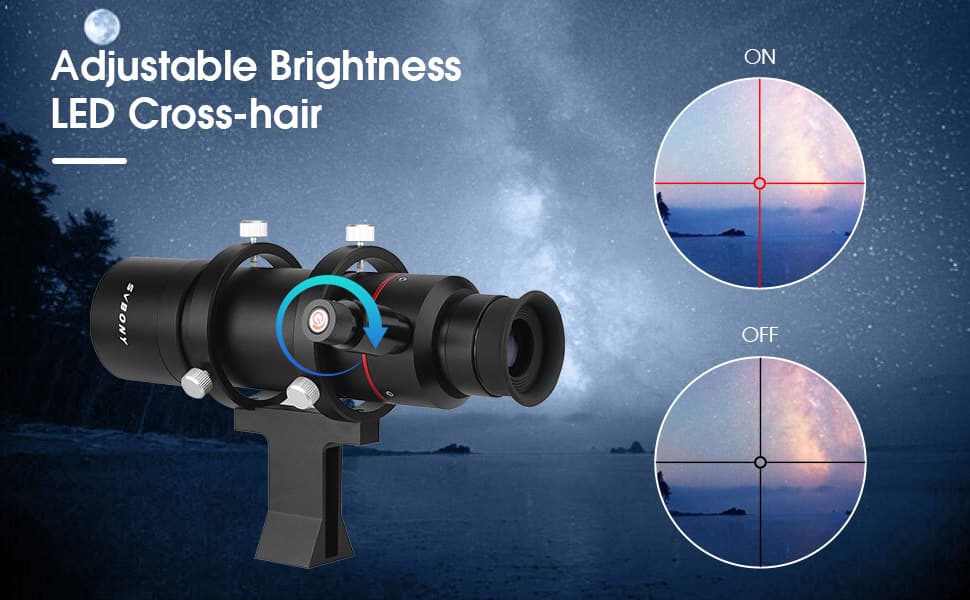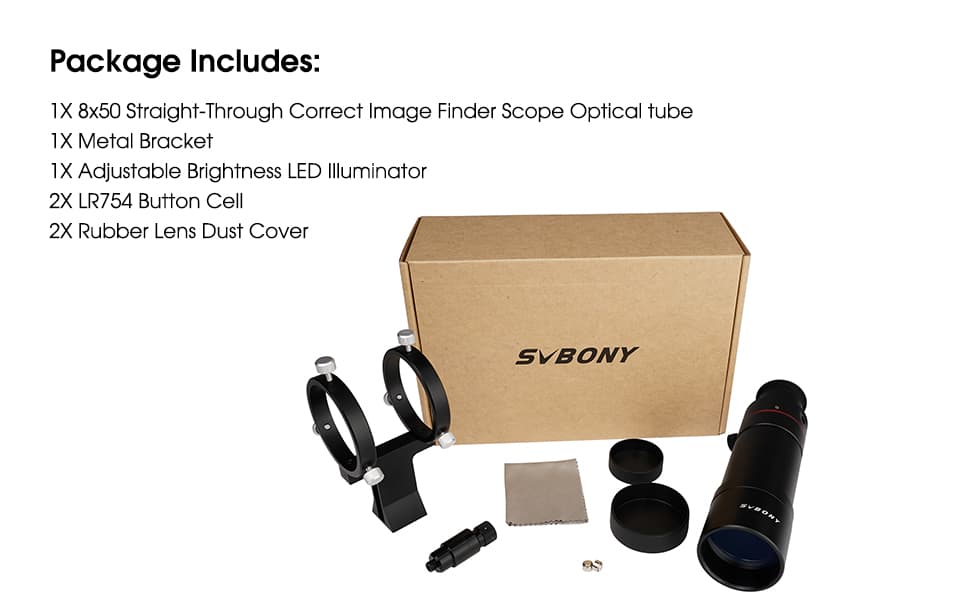 | | |
| --- | --- |
| Model | SV208 |
| Lens Diameter | 50mm |
| Focal Length | 185mm |
| Magnification | 8x |
| Eye Relief | 21mm |
| Exit Pupil | 6.25mm |
| Field of View | 7.3° |
| Lens coating | FMC |
| Image Orientation | Correct-image |
| Cross-hair | Optical Reticle |
| Illuminated | Yes |
| Angle Adjustment | Yes |
| Objective | Achromatic 2-Element |
| Adjustable focus | Yes |
| Net Weight | 632.5g / 1.395b / 23.21oz |
1. Decent image sharpness and comfortably and precisely navigate and locate the desired object in the night sky;2. FMC coating lens surfaces brings less light loss;
3. Adjustable Brightness LED Illuminator: Make the object much more apparent against the dark background;
4. Large field of view FOV: The eyepiece has comfortable eye relief and produces a 7.3 degrees field of view;
5. Focusing of lens and crosshair separately possible: Both the eyepiece and the main objective can be focused independently so that you can obtain perfect focus for your eyes;
6. Power supply by 2pcs coin battery type LR754.