SVBONY Member Delights: Your Gateway to Limitless Benefits!




From August 15, 2023, the SVBONY official website will open Membership Points function. At that time, SVBONY members who place an order on the official website will accumulate corresponding member points, and these points can be used as cash deductions when placing an order next time.
What is SVBONY Membership?



SVBONY members refer to all people who become svbony users by entering real and valid names and email addresses on svbony.com.
How To Become A SVBONY Member?
The new member registration link is as follows
If you have failed to register successfully or encountered other troubles, you can refer to our screenshots below, or you can also feel free contact us at support@svbony.com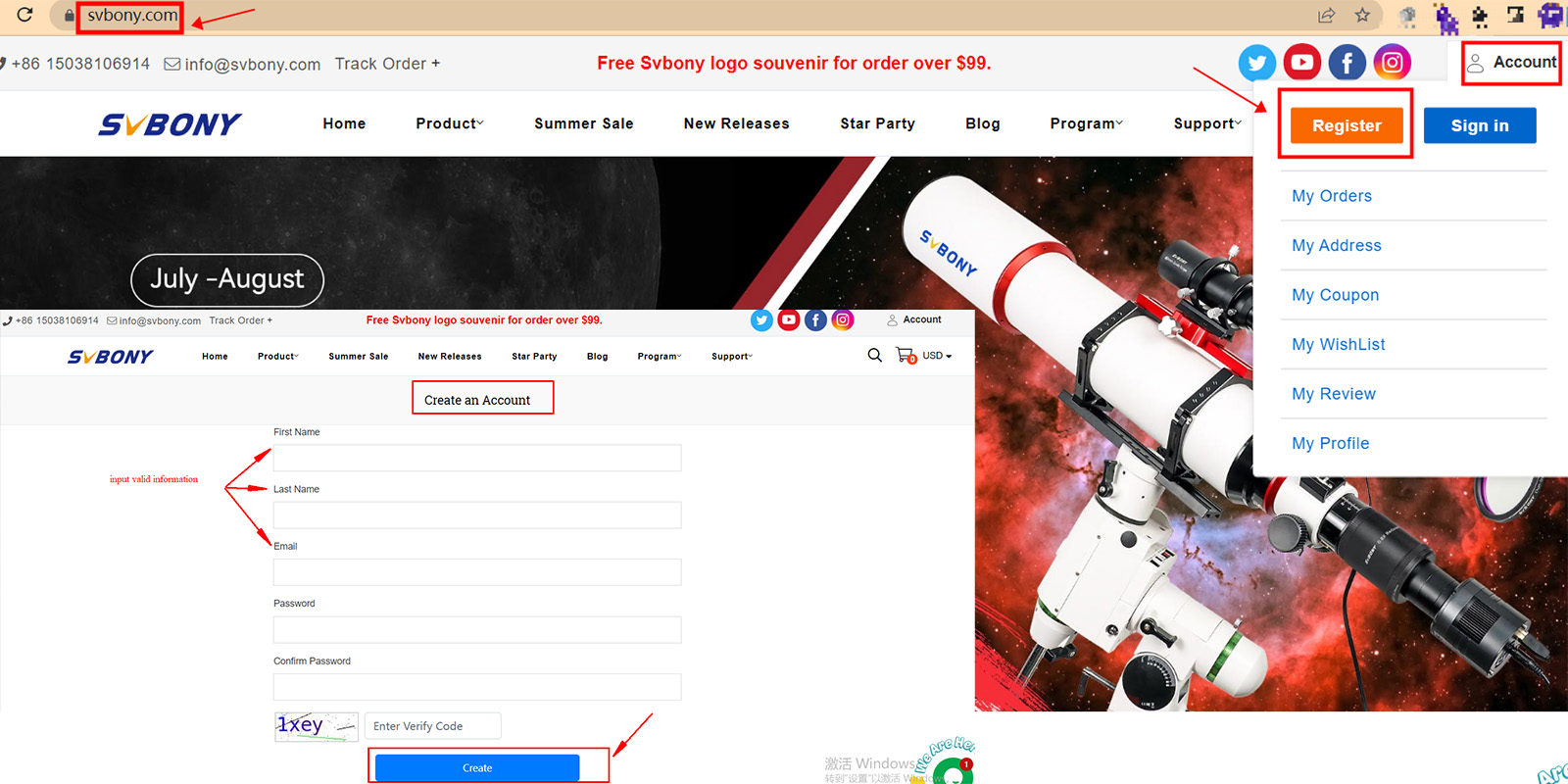 How to Use the SVBONY Membership?
After becoming a svbony member, you can log in to your account to view detailed information, mainly including basic information during registration profile, historical orders, delivery addresses, your reviews, your wishlist of the product on the website, your available offers coupons and your membership points.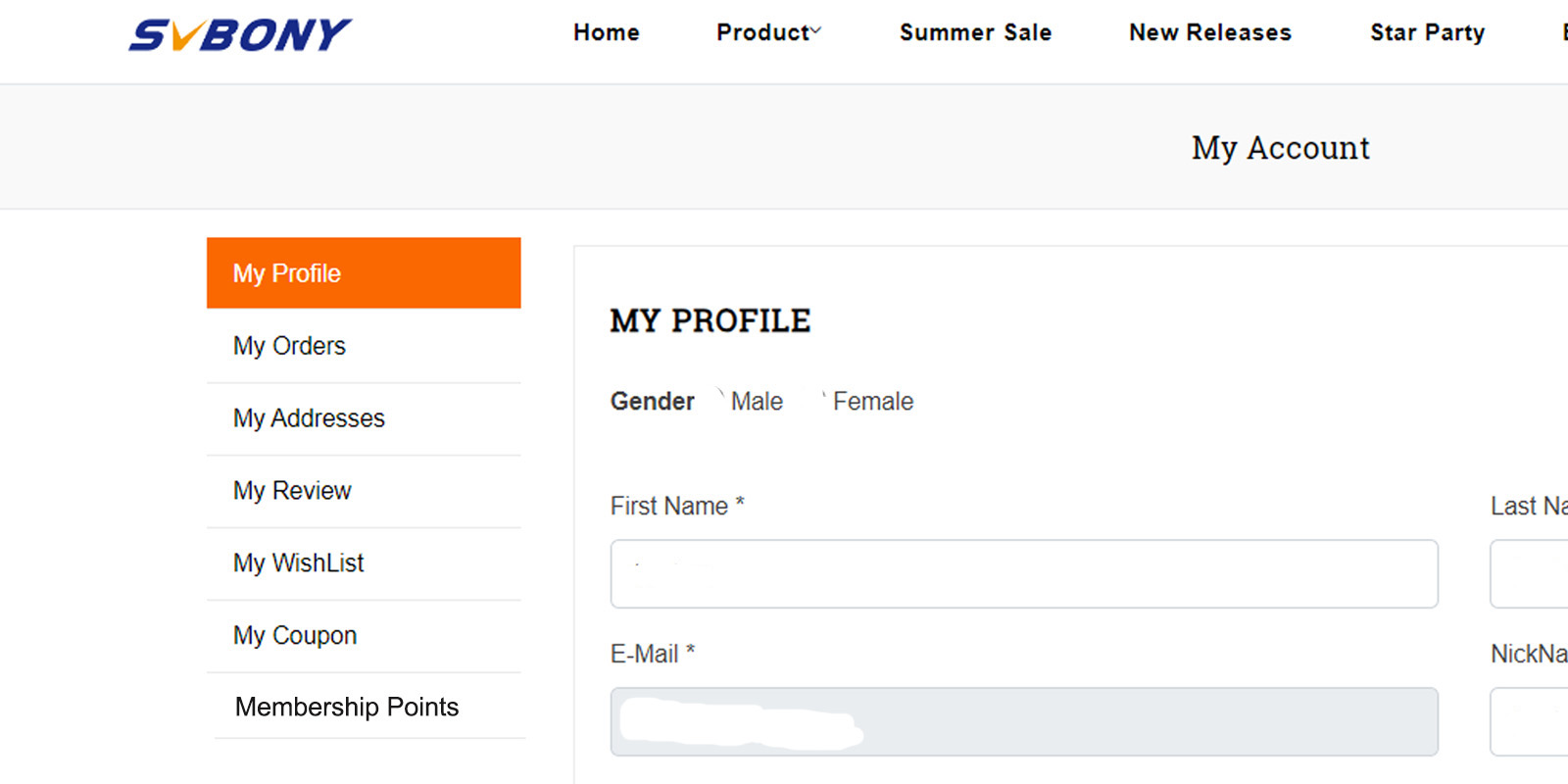 What is the Benefits of SVBONY Membership?



Member benefits mainly include the accumulation and use of member points. Members can enjoy the subscription function of new products and promotional activities. We will send all good information about the official website to your mailbox in a timely manner.
How To Use SVBONY Membership Points?
Below we will explain in detail the usage rules of membership points:

1. You can use SVBONY membership points accumulated on the SVBONY official website to shop at svbony.com, points = consumption amount * 10%, when using points, the upper limit of available points each time is 40% of the checkout amount.
2. Use SVBONY membership points to redeem cash (calculated in US dollars), 10 points = 1 US dollar
3. New SVBONY member can get 100 points for free when they register and log in for the first time.
4. SVBONY member can share the shopping experience on social media or publish product evaluation blogs by @Svbony, in order to get the corresponding point rewards.
5. The available SVBONY membership points are automatically deducted according to the rules at the time of the order settlement.
6. SVBONY membership points acquisition records can be viewed in "My Account".
7. SVBONY membership points cannot be transferred/exchanged to other reward point programs or other platforms and other company point programs.
8. In any case, you cannot convert the membership points into cash for withdrawal.
9. SVBONY membership points can only be used to pay for purchases initiated in the current account and cannot be transferred to another account.
10. It may take 1-2 days for the calculation results to be displayed after the points are accumulated and deducted.
11. If the points do not arrive in time, please email support@svbony.com
12. The expiration date of the points is calculated from the day you first receive the points and ends within one year (if you do not place an order on the SVBONY official website or use the points within one year, the points will be automatically cleared).
13. There will be corresponding discounts for specific holiday points, and we will issue notices in advance.
14. In the event of a refund, the points corresponding to the refund amount will be deducted from the points.
Conclusion




The purpose of membership activities is to give back to customers, better improve user experience, interaction and connection with all of the astronomy enthusiasts. Regarding membership, if you have better ideas or advice, please feel free to contact us by sending an email to support@svbony.com
FAQ
When does membership activity start?
Member activities will officially start on August 15, 2023.
Is it only for new members to give 100 points?
Yes. Just for new members.
Will the order amount be automatically added to the membership points?
Yes, but from August 15, 2023.
I have already registered as a member, can I still register as a new member once more?
If you are already a SVBONY member, please do not re-register again.