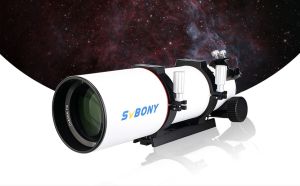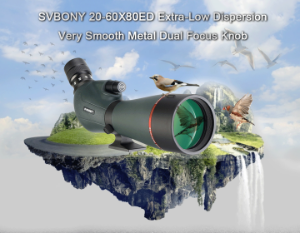 Happy New Year to all!! SV406P is one of our good optical performance spotting scopes with ED glass.  There are some questions about SV406P 80mm from our customers. I hope these questions can give a reference to SV406P. If you also have some questions about SV406P, please contact us. I will keep updating this article about the question of SV406P.  ...
Read more
SV406P
,
80mm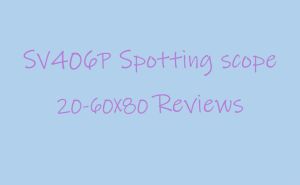 I collected some reviews about the SV406P 80mm. They describe this scope detailed and also shared their intention for this scope. Hope these true reviews will help you learn more about SV406P. ...
Read more
Spottingscope
,
SV406P
,
80mm
,
ED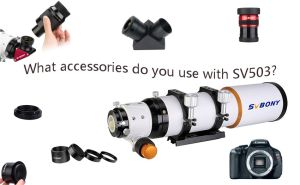 when buying the SV503 80mm telescope, what accessories do you need to buy? basically, satisfy my nake eye observation or for astrophotography. ...
Read more
SV503
,
SV503 80mm ED
,
accessories