Category Archives :Optics Accessories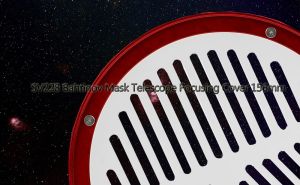 The SV228 Bahtinov Mask 156mm is made of optical grade acrylic plastic, which is light and soft to protect your telescope. ...
Read more
bahtinov mask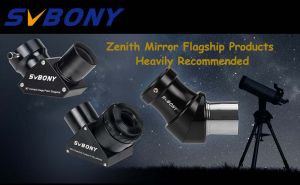 In order to meet the growing needs of everyone, and to make the experience of astronomical observation and starry sky photography more perfect, SVBONY have launched four astronomical flagship zenith mirror products based on the needs and suggestions of many users. Please allow me to solemnly introduce them to you. ...
Read more
zenith mirror
,
telescope accessories
,
diagonal
,
SVBONY brand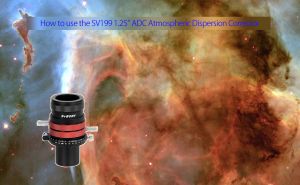 The ADC Atmospheric Dispersion Corrector is a prism that can correct atmospheric dispersion by incorporating two rotating wedge prisms. Atmospheric dispersion is a phenomenon in which the image of a low-altitude planet becomes blurred due to the influence of the atmosphere. You can rotate the wedge prism of the ADC prism to adjust it to the proper angle and correct for color bleeding. Today I will introduce to you how to use the SV199 1.25"ADC Atmospheric Dispersion Corrector. ...
Read more
ADC Atmospheric Dispersion Corrector
,
SVBONY
,
Astronomical Observation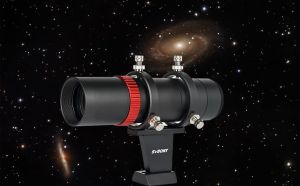 SV165 Mini 40mm f/4 is a mini portable Guide Scope with a net weight of less than 500g. The 40F4 uses a six-point adjustable angle hoop, which supports the coaxial calibration of the guide mirror and the main mirror. At the same time, it also supports the need to use other accessories to form an optical star finder, so that one mirror can be used for multiple purposes. ...
Read more
guide scope
,
sv165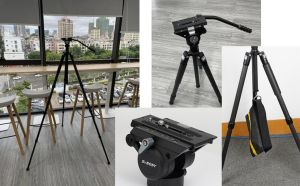 SA409-SA410 Fluid Head Tripod is a new type tripod with a wide range of applications. ...
Read more
tripod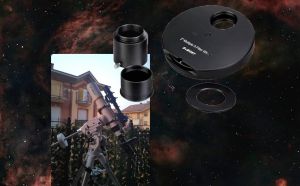 The SVBONY Filter is suitable for 2 inch eyepieces and for viewing with single-lens reflex camera and CCD camera (M48 to M42 adapter exclude). Filters can be replaced very quickly, even when the camera is installed or the eyepiece is inserted. ...
Read more
filter wheel
,
filter
,
filters