Category Archives :Spotting Scopes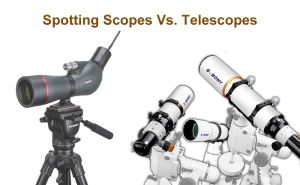 Telescopes and spotter scopes look very similar because they are both long and cylindrical, with an eyepiece and a lens at the end. Also, they're both used to observing things that are far away. Additionally, they both usually have a tripod to help them stay steady. Finally, both telescopes and spotting scopes are manned by interested observers keenly searching. ...
Read more
telescope
,
spotting scopes
,
Christmas gifts
,
Black Friday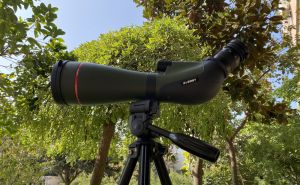 This SA412 Spotting Scope features a 3-element, 2-group 80mm objective lens design for 100-300 metre range shooting imaging. It comes with a 1.25" detachable eyepiece and twist-up eyecups for comfortable viewing with or without glasses. ...
Read more
spotting scope
,
bird watching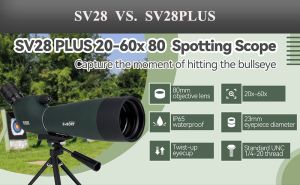 Till now, SVBONY has released 5 models of SV28PLUS spotting scopes. Compared to SV28, it is an upgrade one, given that we have received a lot of customer inquiries, but also in order to feedback the majority of enthusiasts who support the svbony brand of the series of products continue to rise in enthusiasm, in this blog, we will be concerned about some of the main issues of the user to give you the following instructions. ...
Read more
Spotting Scope
,
SV28Plus
,
SVBONY
,
Target Shooting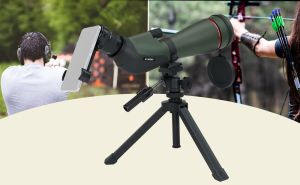 SVBONY has released a new target-viewing scope SA412 20-60X 80 HD Spotting Scope -- meet your different observation needs. It is easy to operate and brings the target close to you. ...
Read more
spotting scope
,
target shooting
,
svbony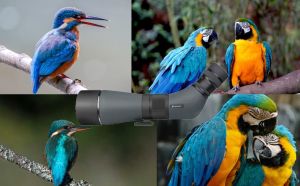 The 85mm fully multi-layer coated objective of the SA405 spotting scope ensures high transmittance, resulting in brighter and clearer apertures and providing clear, detailed, and high contrast images.Do you know how to remove its eyepiece?This article can solve this problem. ...
Read more
spotting scope
,
sa405
,
eyepiece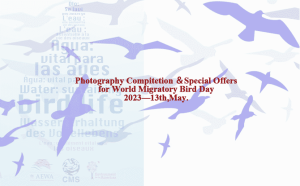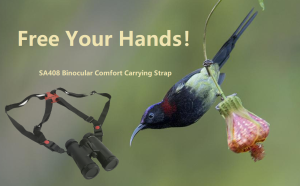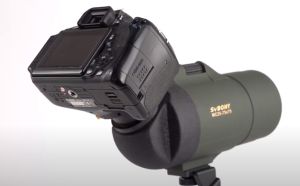 How Does The Sv41 Spotting Scope for Bird Watching Connect to The Canon Camera? What Adapter Rings And Adapters Are Required? SV41 is Svbony first MAK spotting scope. Its compact and portable design is very suitable for hiking and birding. Even in heavy wind and rain circumstances, crisp image with excellent color fidelity. Own this SV41 MAK Spotting, you won't miss the beautiful scenery. ...
Read more
Spotting Scopes
,
adapter
,
camera