Designed in rugged CNC metal to protect the telescope, this portable handle is strong and durable.The SV211 203mm saddle handle is highly adaptable and stable, making it easy to install and use, suitable for SV503 102mm and SV550 122mm OTA.
SVBONY SV211 203mm Saddle Handle Bar for SV503 102mm and SV550 122mm OTA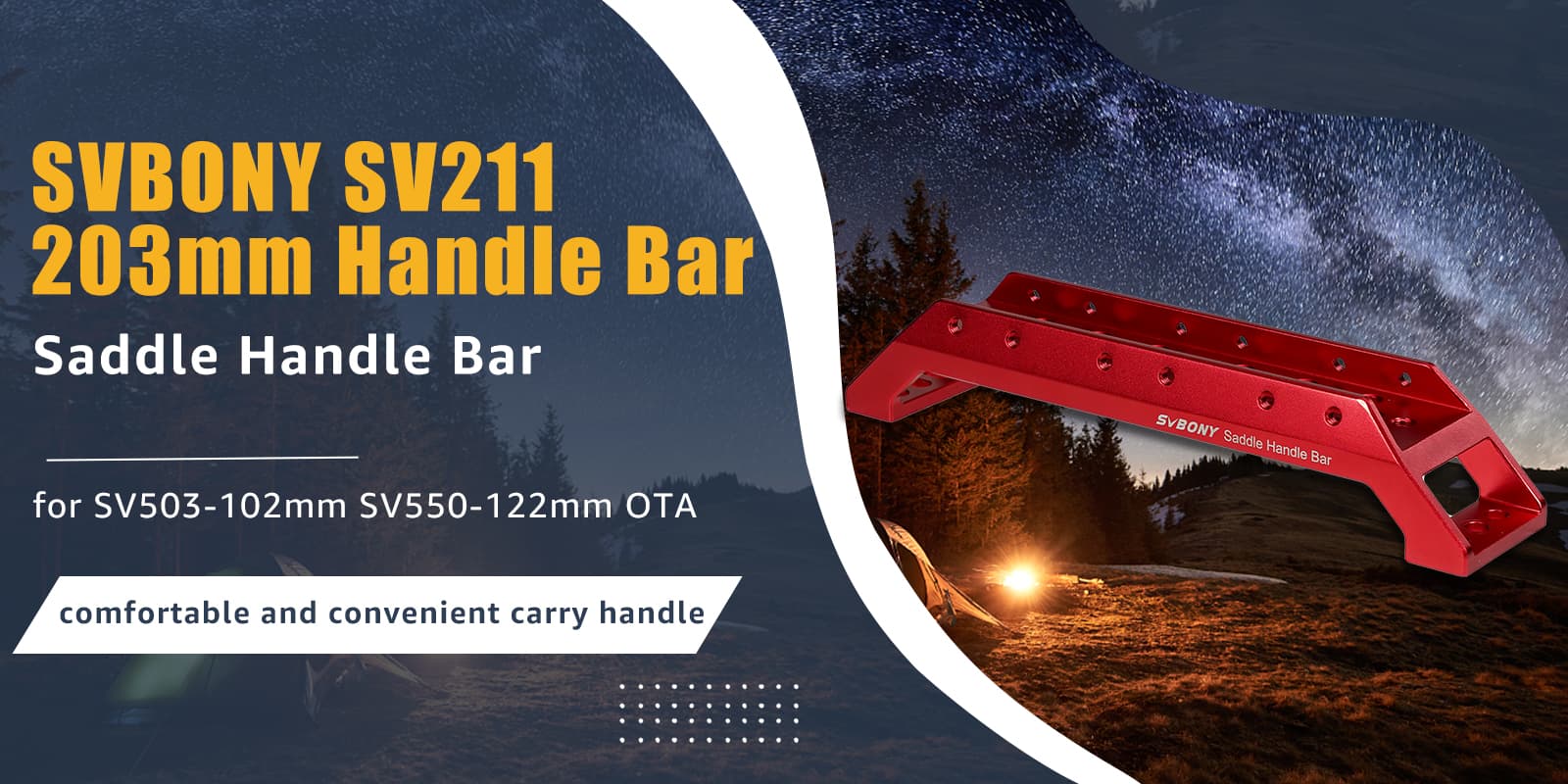 Full CNC Integrated Finishing Anodized Aluminum - For Long Service Life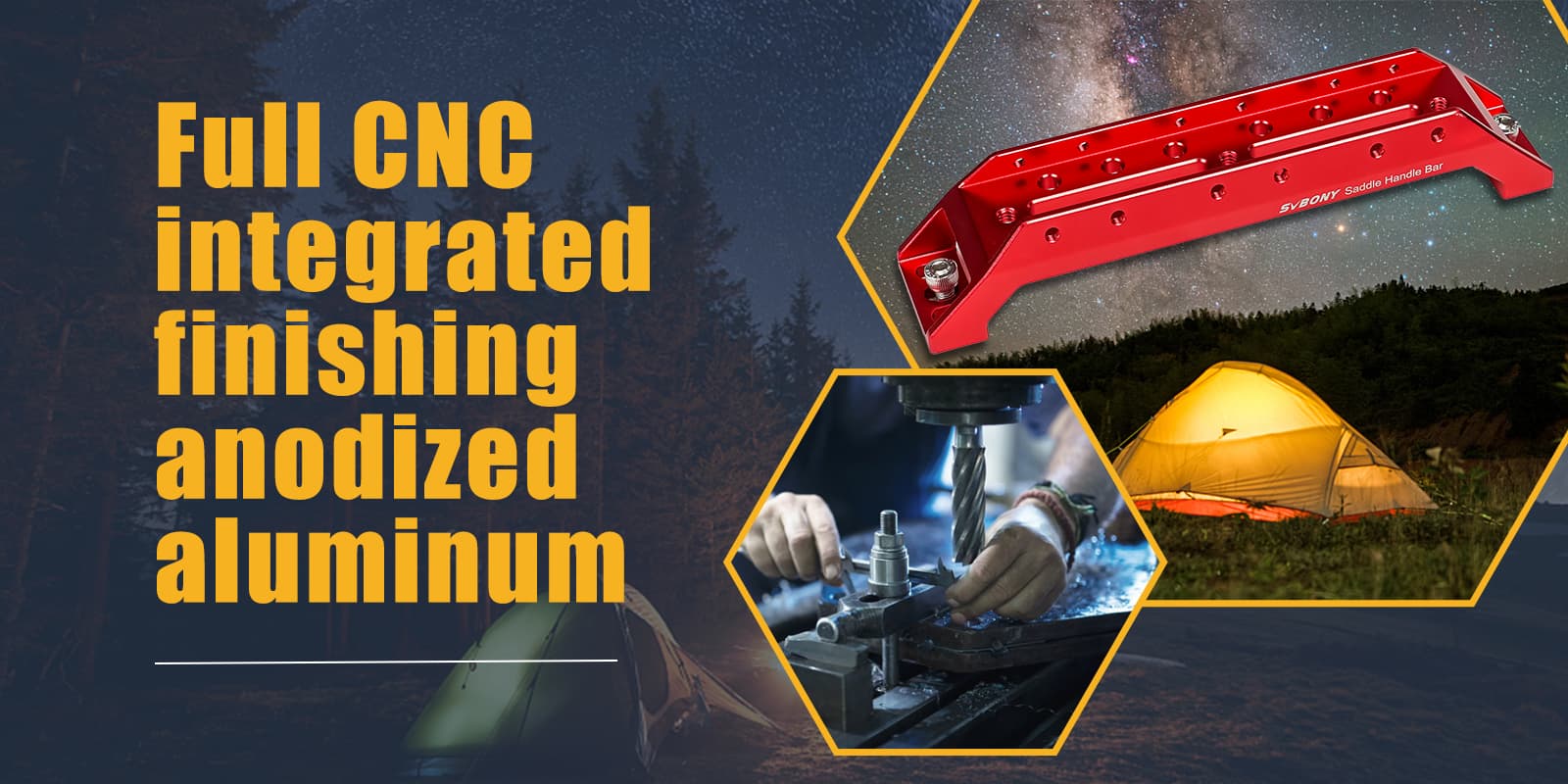 Easy To Install & Carry
It is Eeasy to install. The length is 203mm. It is available with 2pcs M6 mounting screws; 4pcs M4 set screws; and 1pcs M5 wrench, which can be easily installed and removed.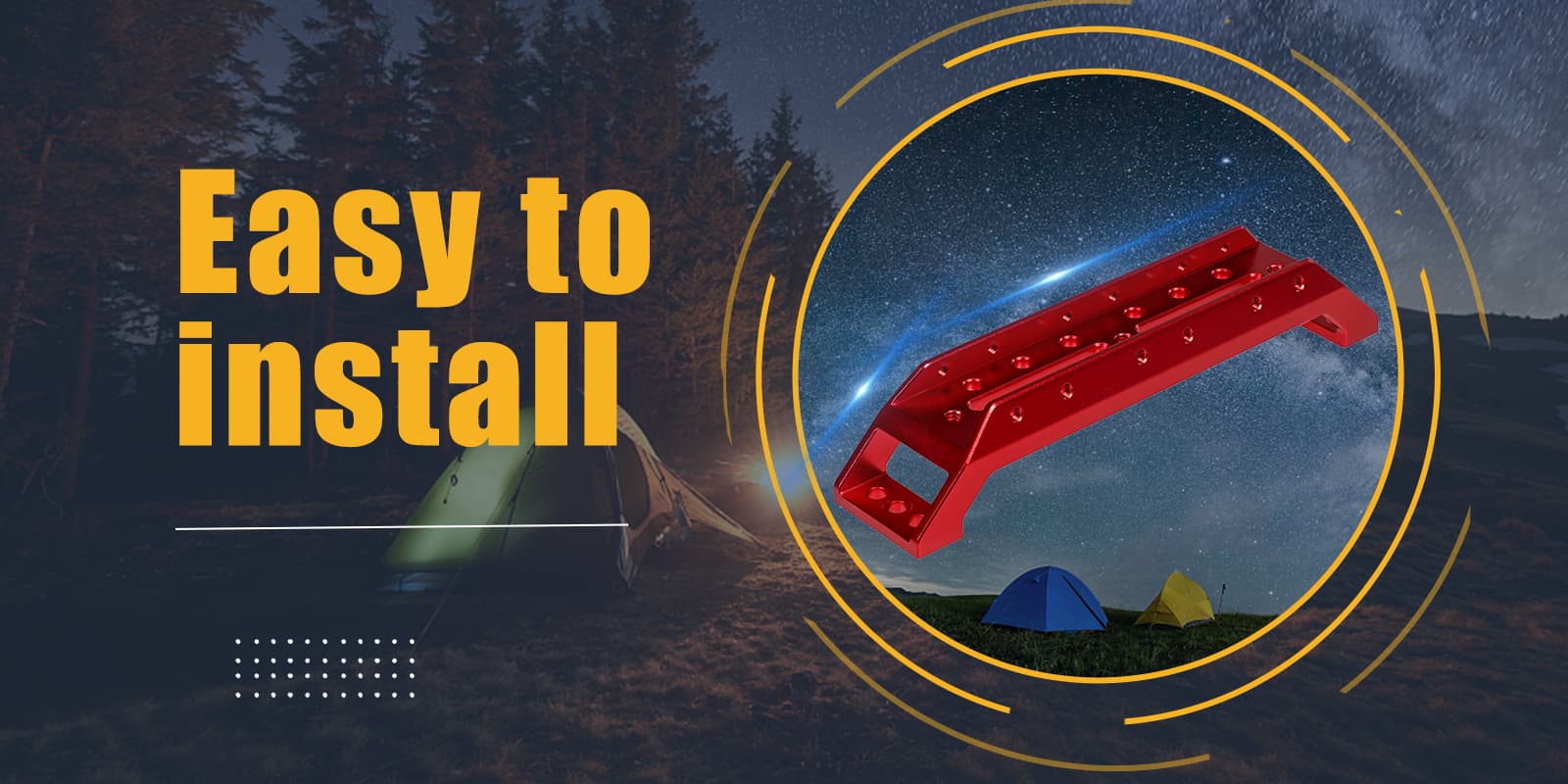 Portable Handle
It is comfortable and convenient for you to carry the handle; after the combined installation; the large-aperture telescope can be easily carried and moved. Moreover, The SV211 Handle Bar can effectively protect the telescope, since it reduce collision & wear when taking the telescope somewhere.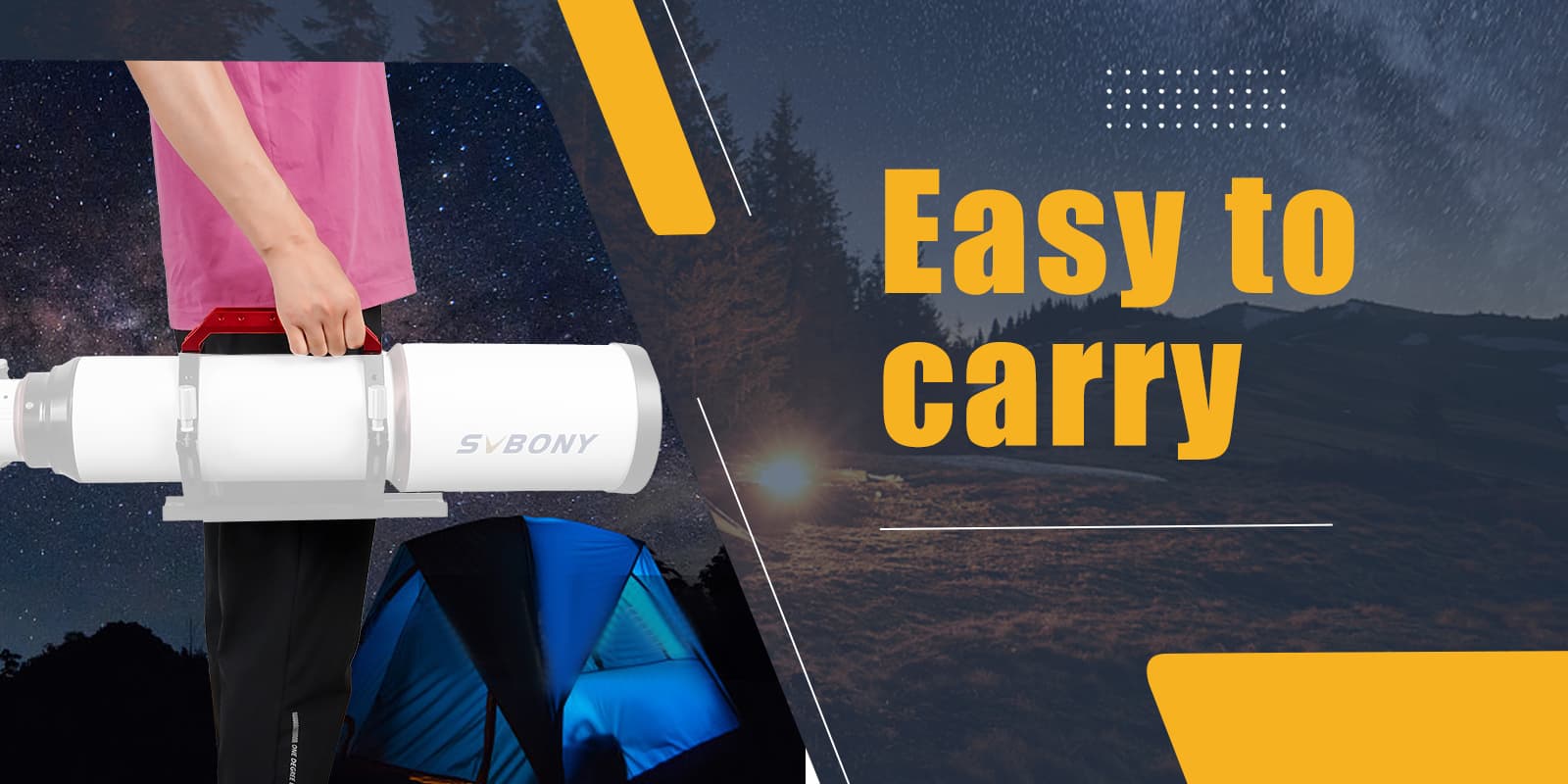 Fit for OTA: SV503 102mm f/7 & SV550 122mm f/7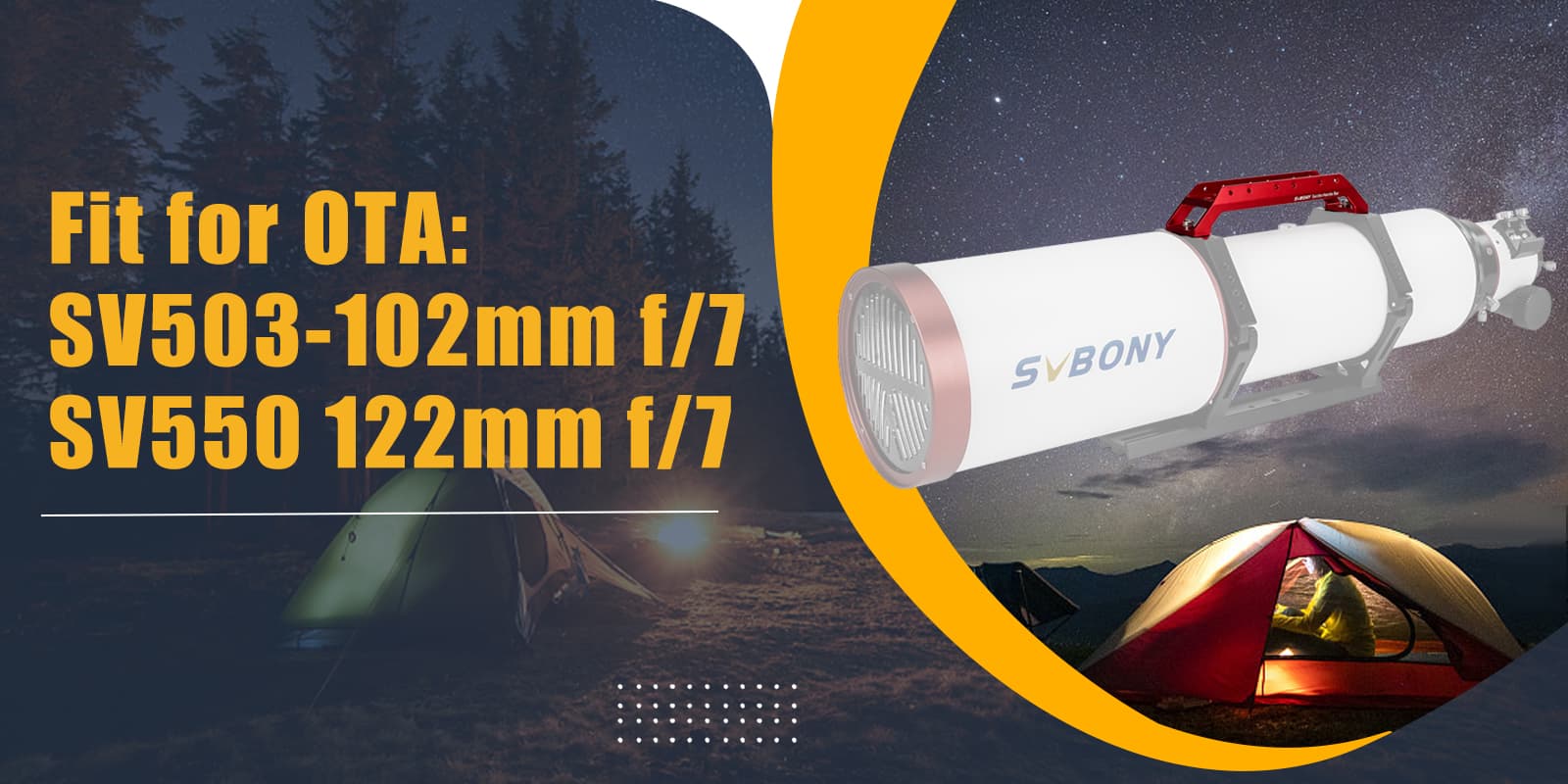 Easy to Use - Both M6 & M4 Mounting

Interfaces

Available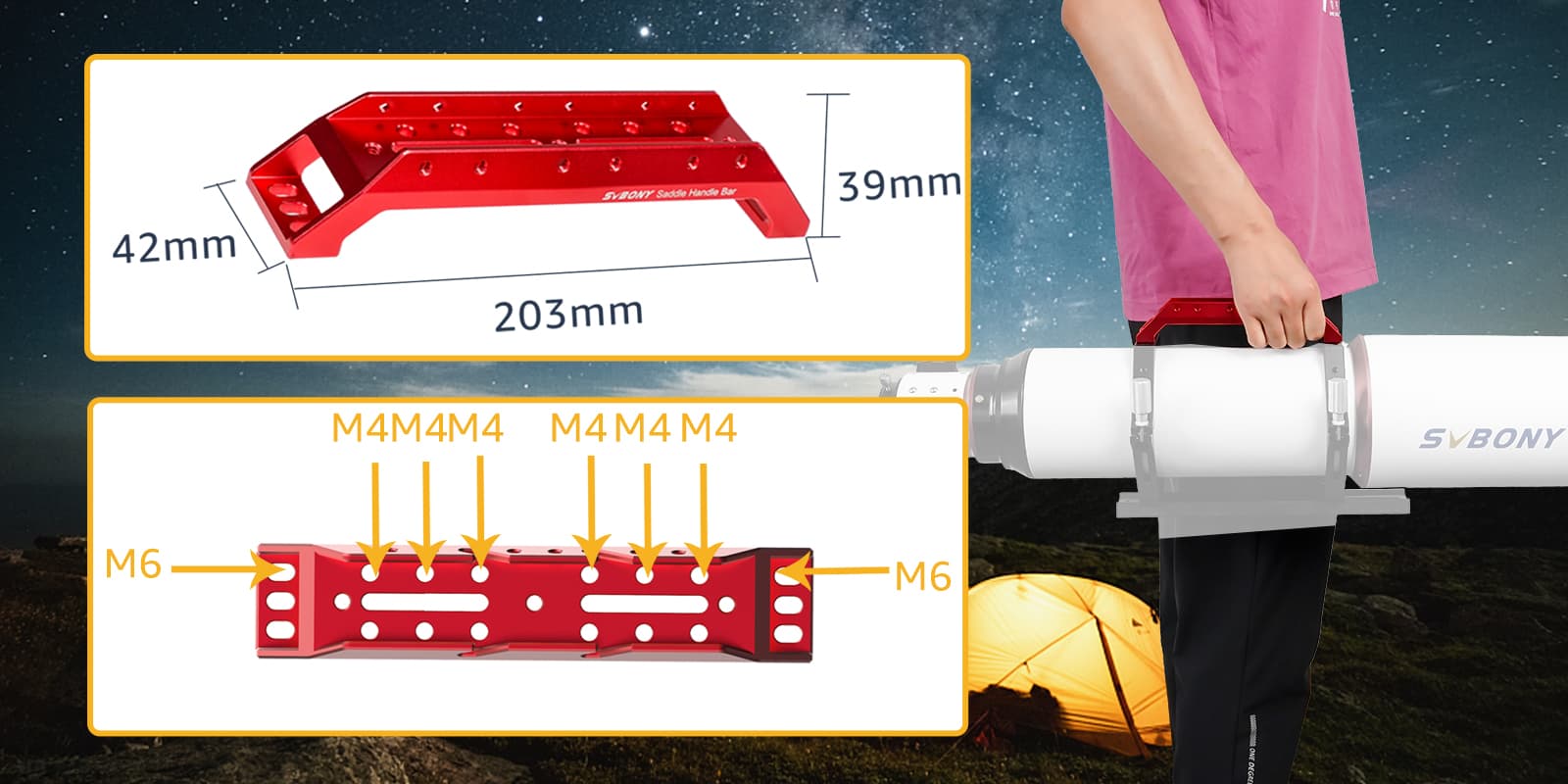 Package Includes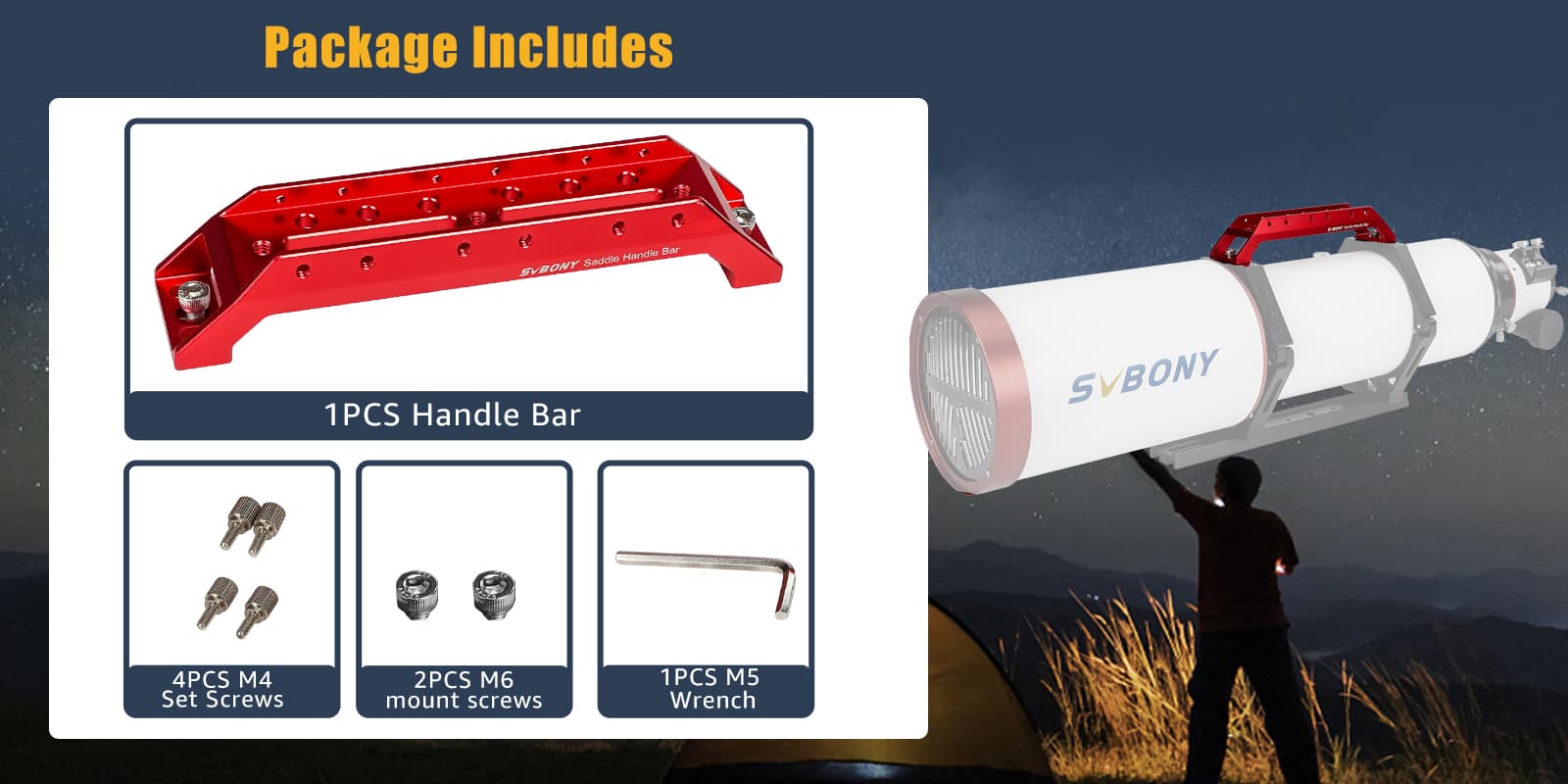 Specifications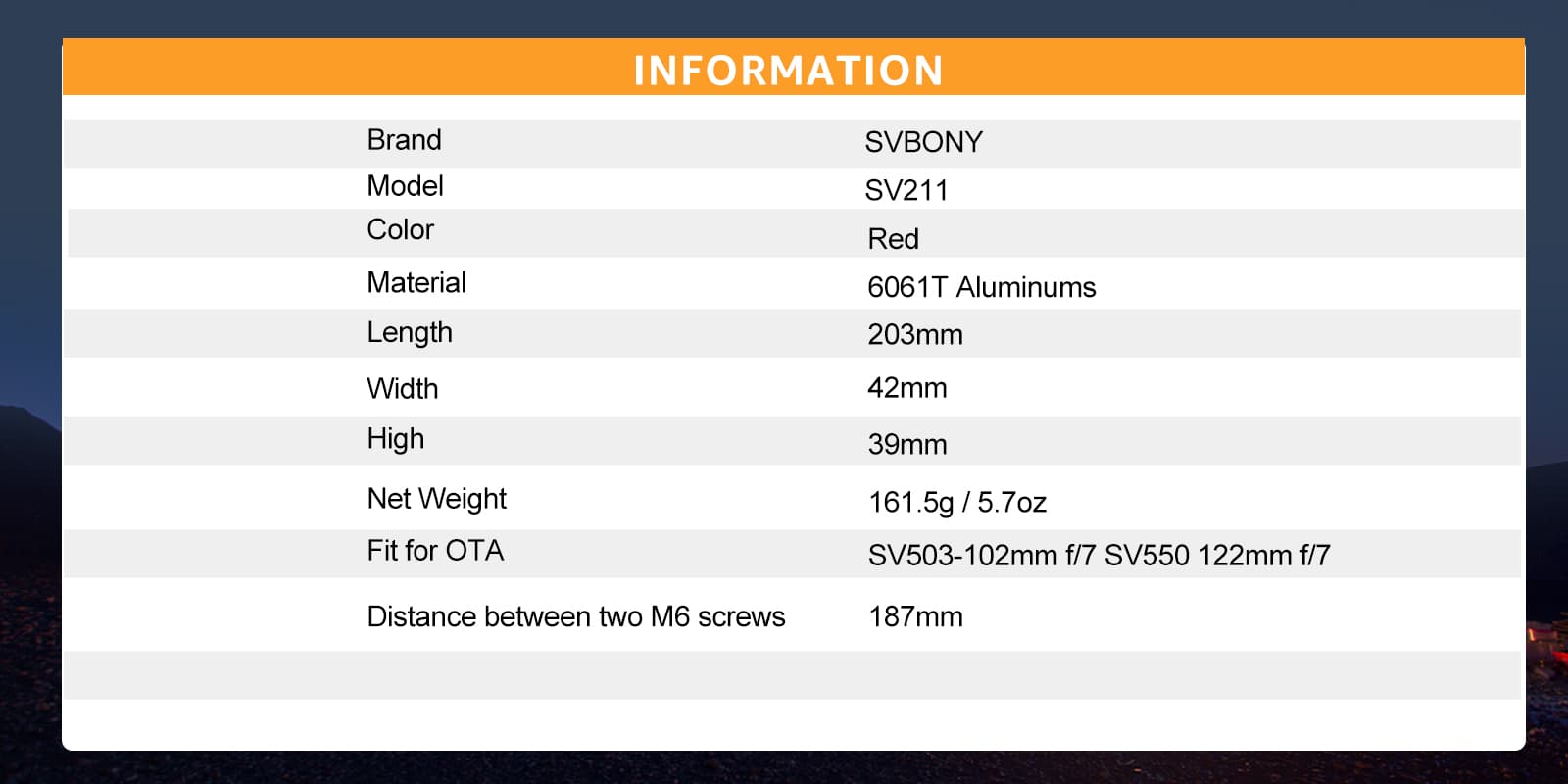 Specifications
| | |
| --- | --- |
| Brand | SVBONY |
| Model | SV211 |
| Color | Red |
| Material | 6061T Aluminums |
| Length | 203mm |
| Width | 42mm |
| High | 39mm |
| Net Weight | 161.5g/5.7oz |
| Fit For OTA | SV503 102mm f/7、SV550 122mm f/7 |
| Distance Between Two M6 Screws | 187mm |
Features

1. Portable handle




2. Easy to install




3. Easy to use




4. Durable and sturdy




5. Installation stability




6. Protect the telescope




7. Strong and durable CNC metal




8. Strong adaptability
Package Inculdes
1. 1pcs handle bar
2. 4pcs M4 set screws
3. 2pcs M6 mount screws
4. 1pcs M5 wrench