Versatile 60mm aperture Guide Scope with a built-in helical focuser for precise focusing of potential guide stars. Svbony SV106 Guide Scope can ensure that the main mirror accurately tracks the celestial body to be observed. This SV106 is used as a deluxe straight-through finder scope with optional 1.25" eyepieces installed (eyepieces sold separately)
---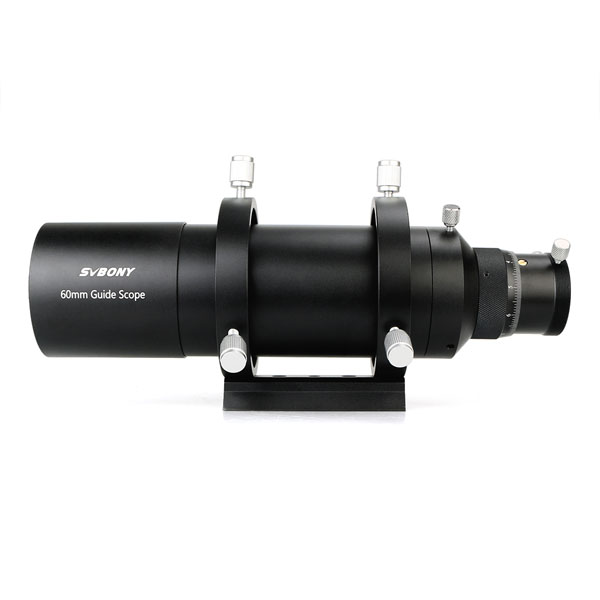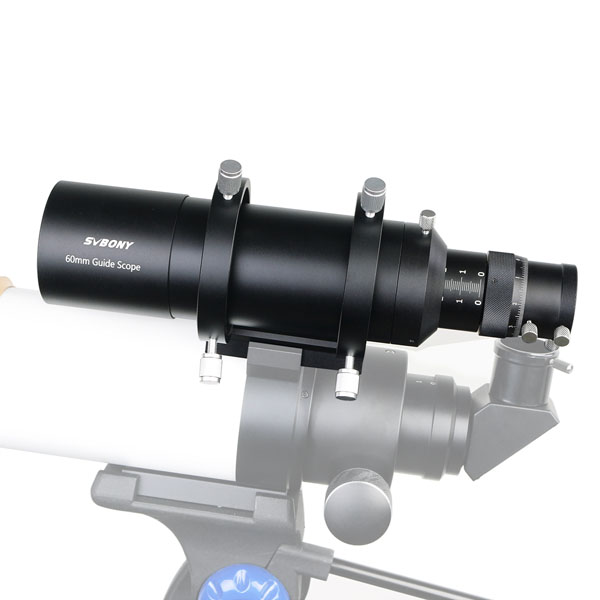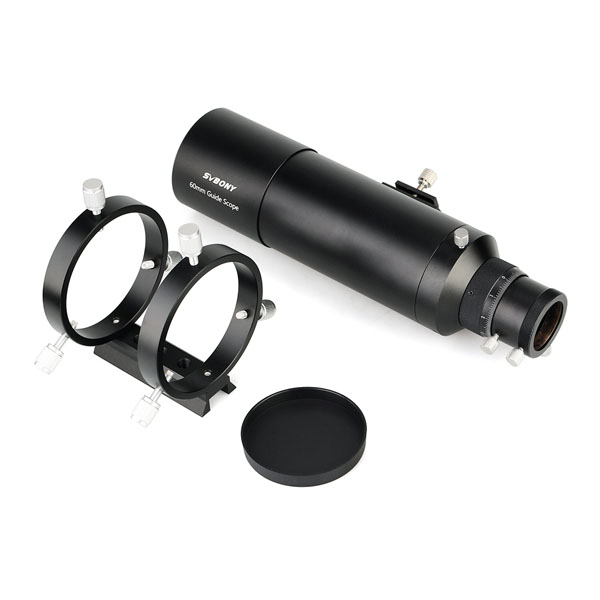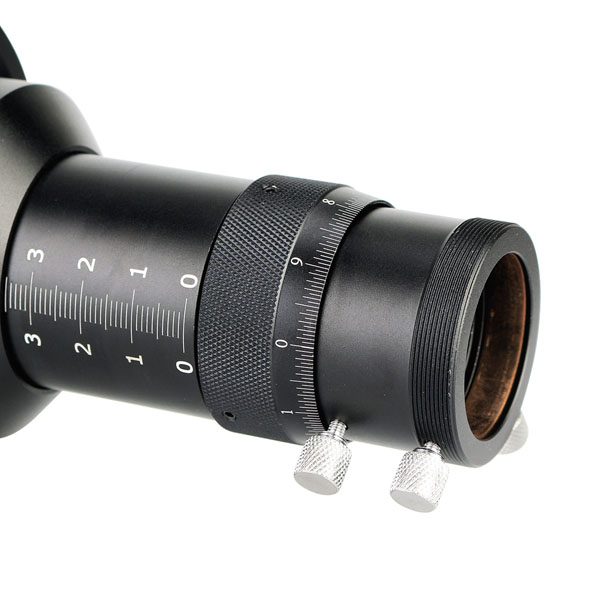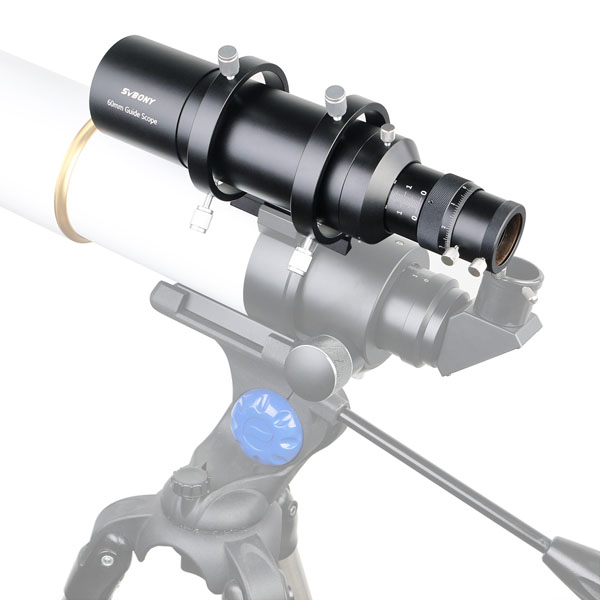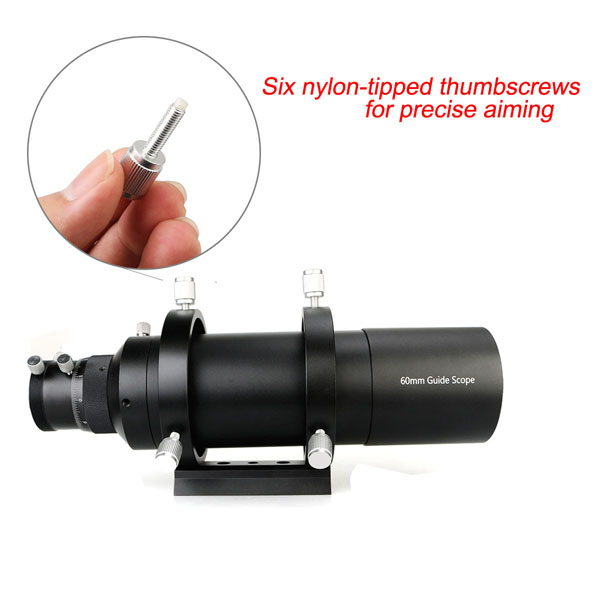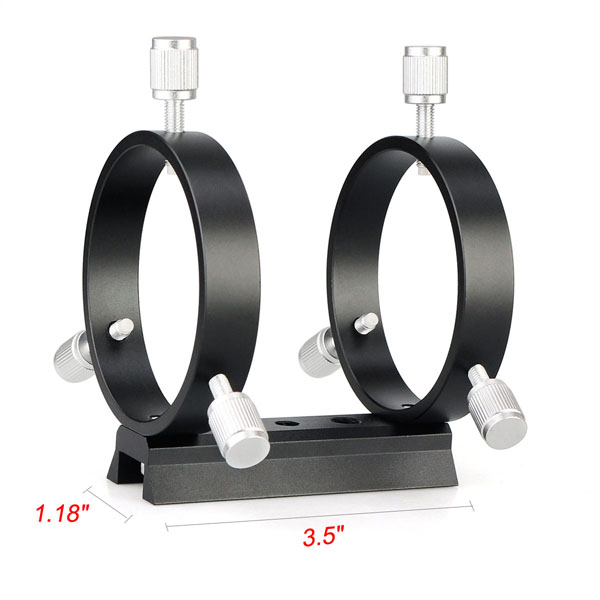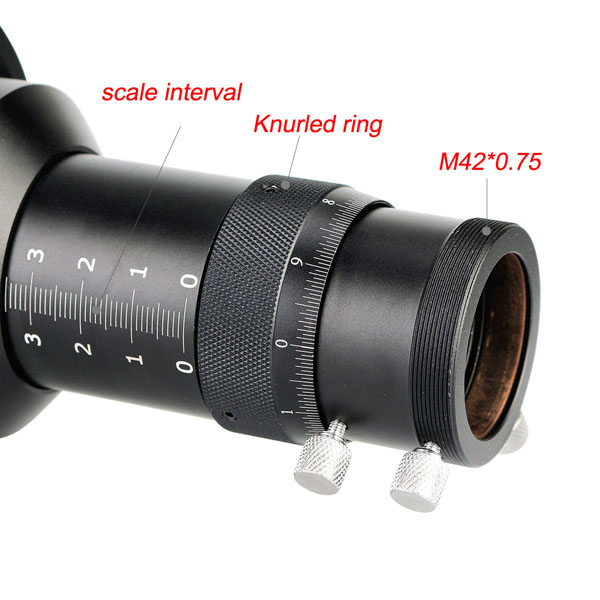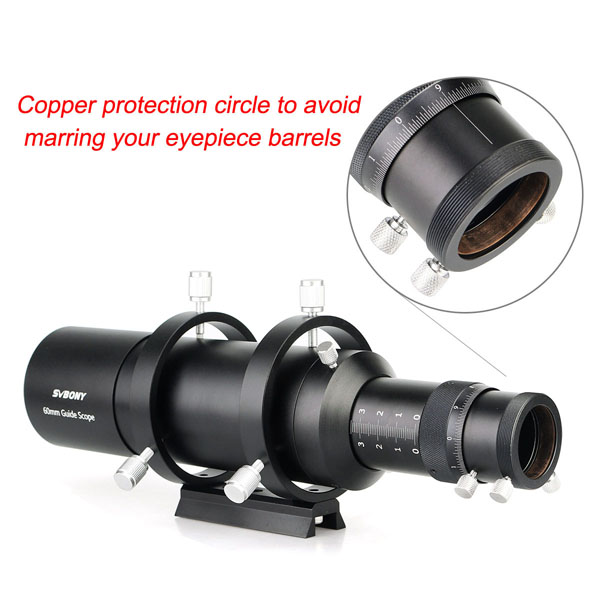 Specification:
1. Type of Telescope: Achromatic Refractor
2. Brand: SVBONY
3. Lens: Cemented
4. Tube material: Aluminum Alloy
5. Aperture: 60mm
6. Focal Length: 240mm
7. Focal Ratio: F4
8. Coating: Fully multi-coated
9. Best for imaging: Deep sky
10. User level: Intermediate
11. Rough Focusing Range: 35mm
12. Focuser: Helical Focuser with 18 mm Travel
13. Connection to eyepiece: 1.25inch
14. Dewcap diameter: 68mm
15. Included accessories: Tube Rings and Dovetail Rail
16. Net Weight: Approx. 824g
Feature
Svbony SV106 Guide Scope is designed for use with the guider CCD astronomy camera or eyepiece. Helical focuser collar will not rotate attached autoguider devices during focus adjustments. This SV106 is used as a deluxe straight-through finder scope with optional 1.25" eyepieces installed (eyepieces sold separately)
Svbony SV106 60mm finder achromatic refractor with helical focuser.
SV106 has FMC (fully- multi-coated) green coating, which can enhance the light transmittance and accurately track the celestial body being photographed.