Versatile 60mm aperture Guide Scope with a built-in helical focuser for precise focusing of potential guide stars. Svbony SV106 Guide Scope can ensure that the main mirror accurately tracks the celestial body to be observed. This SV106 is used as a deluxe straight-through finder scope with optional 1.25" eyepieces installed (eyepieces sold separately)Back Focal Length:220mm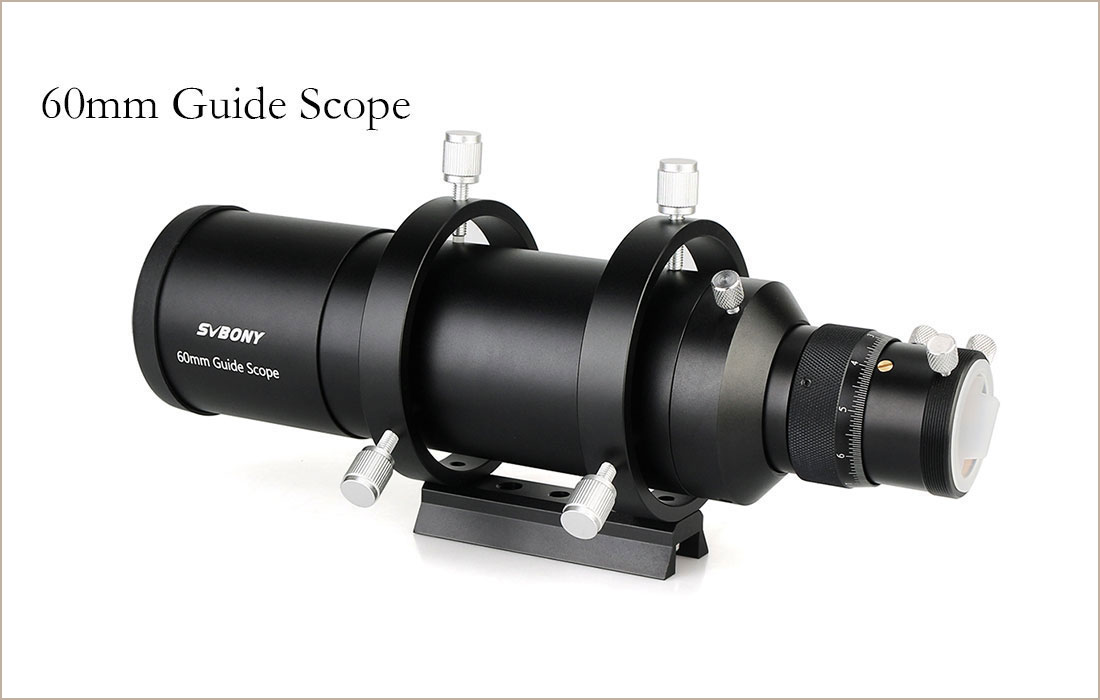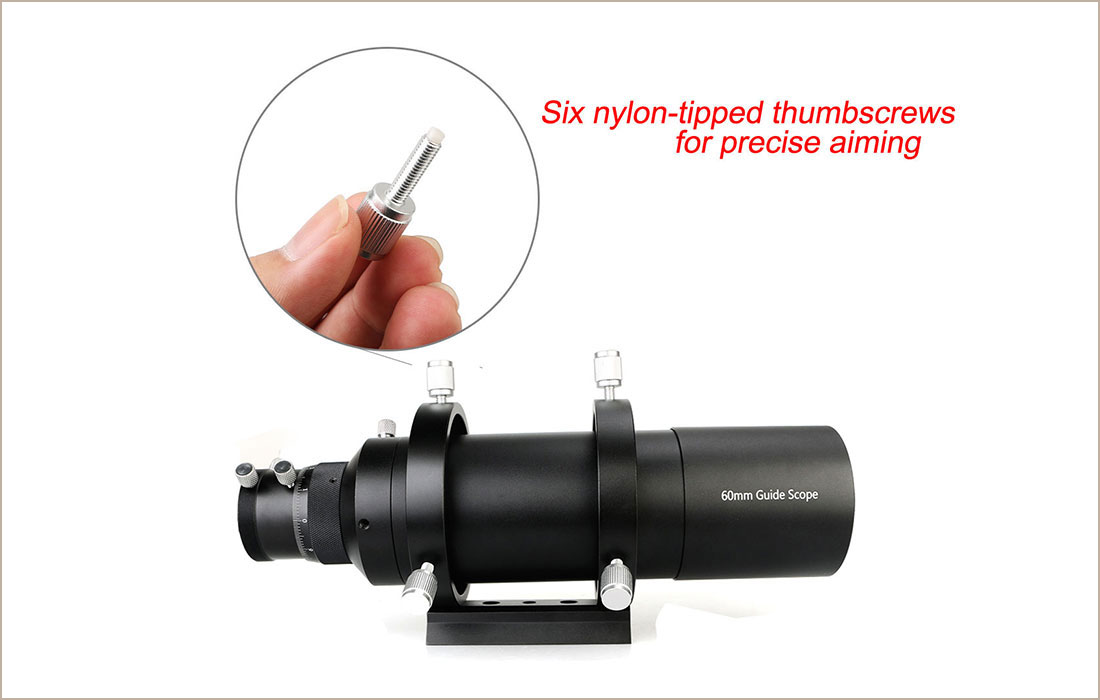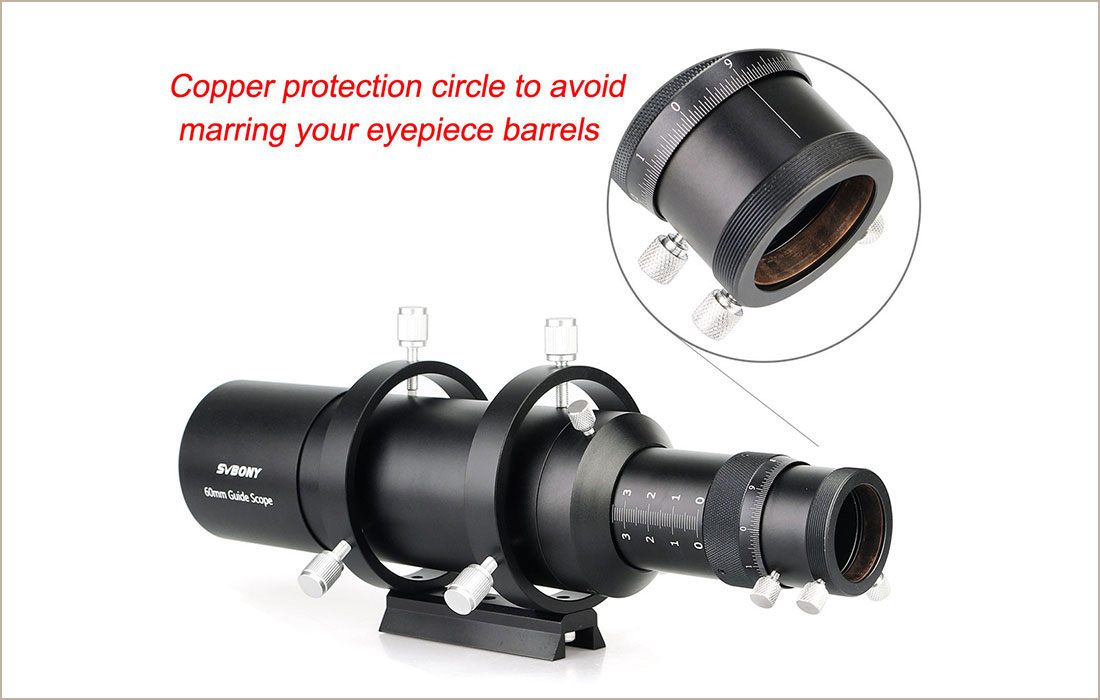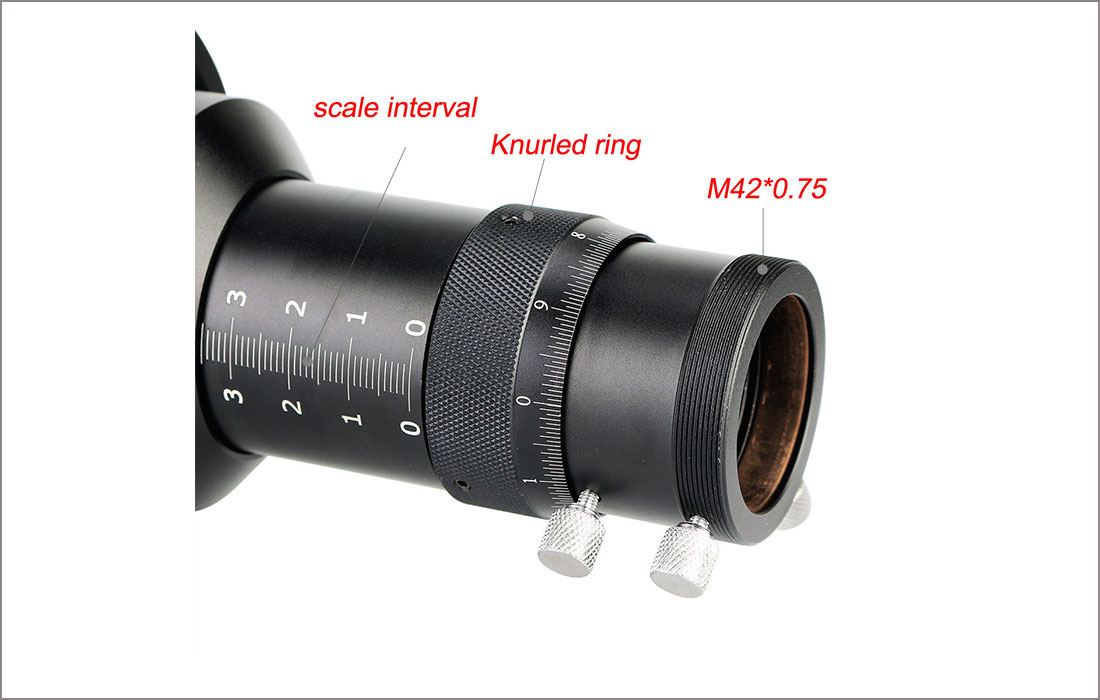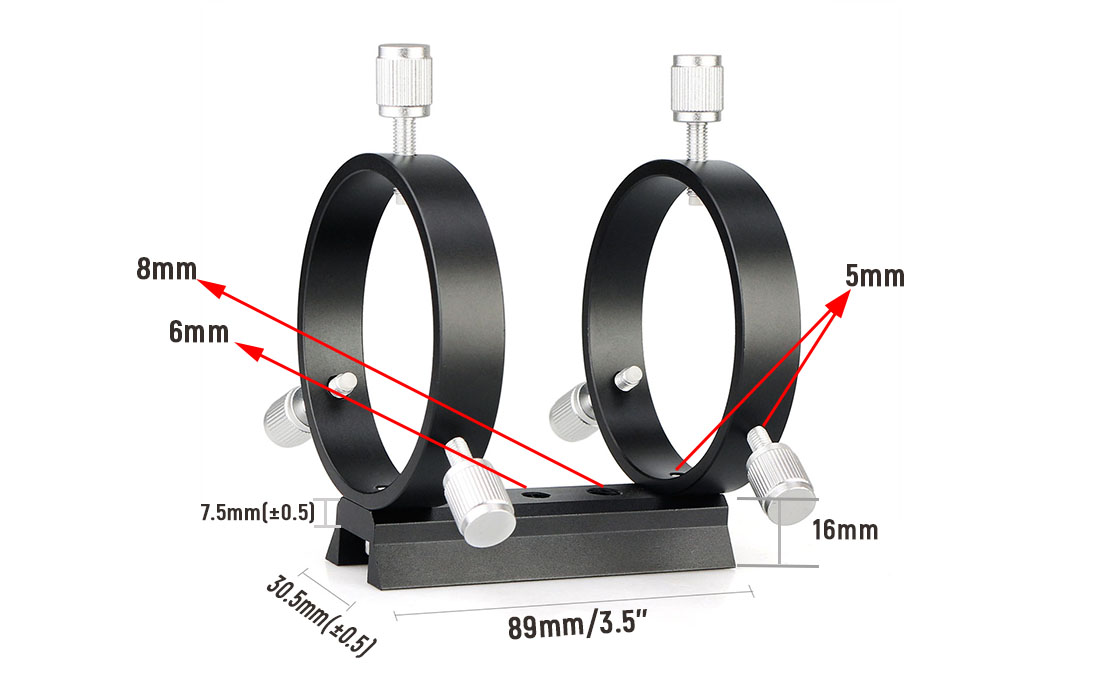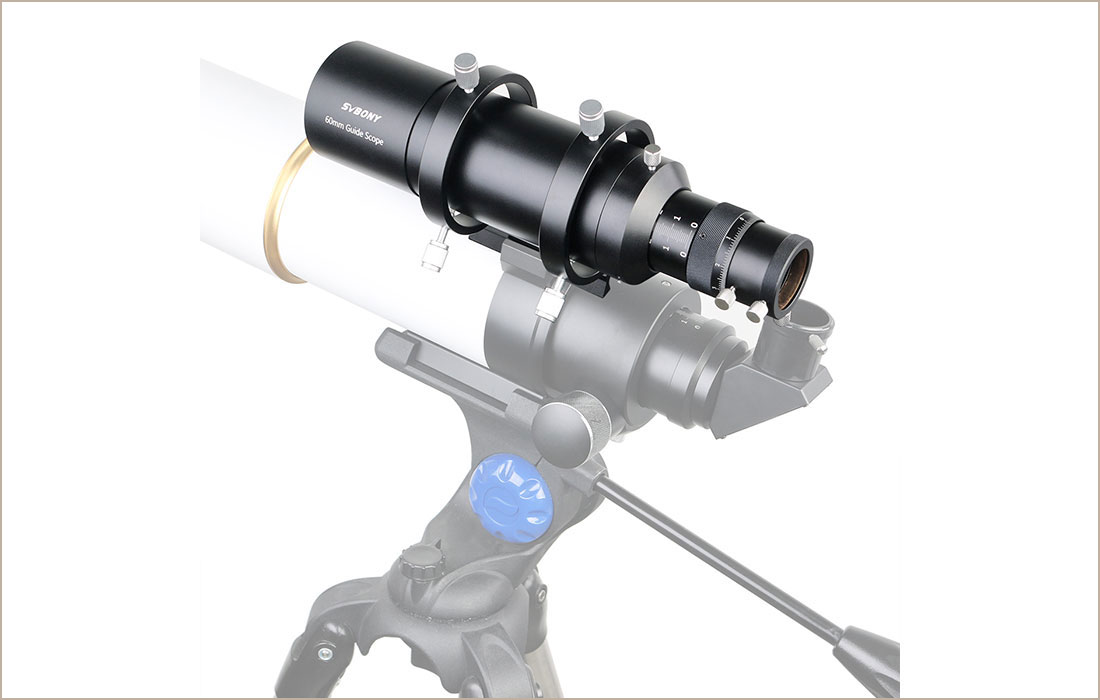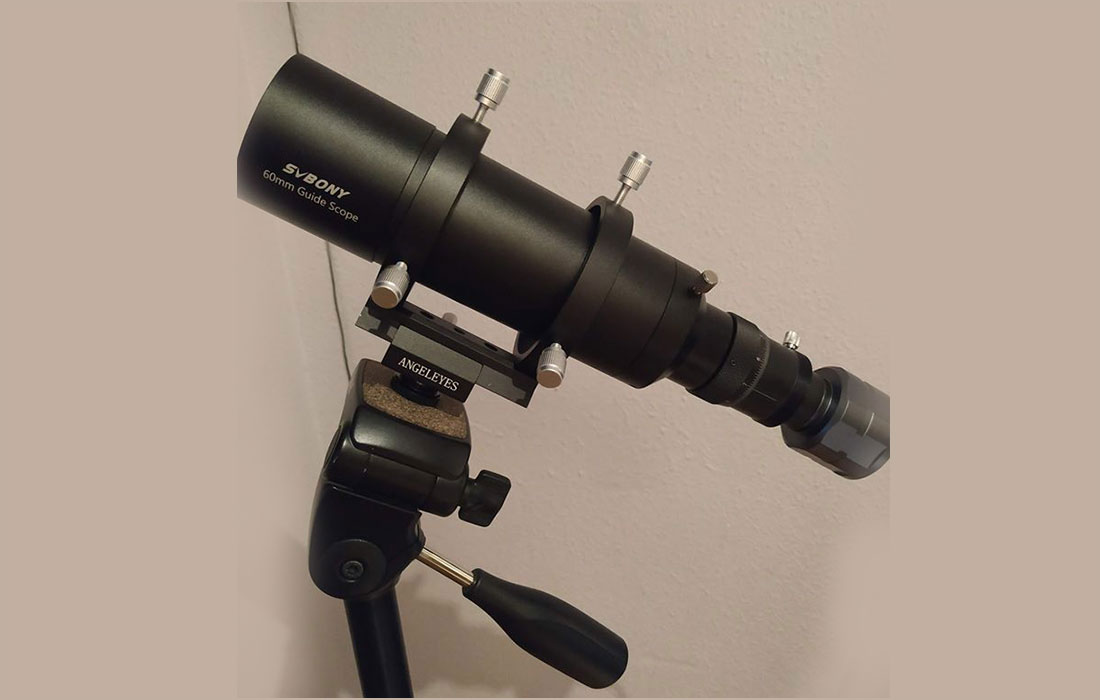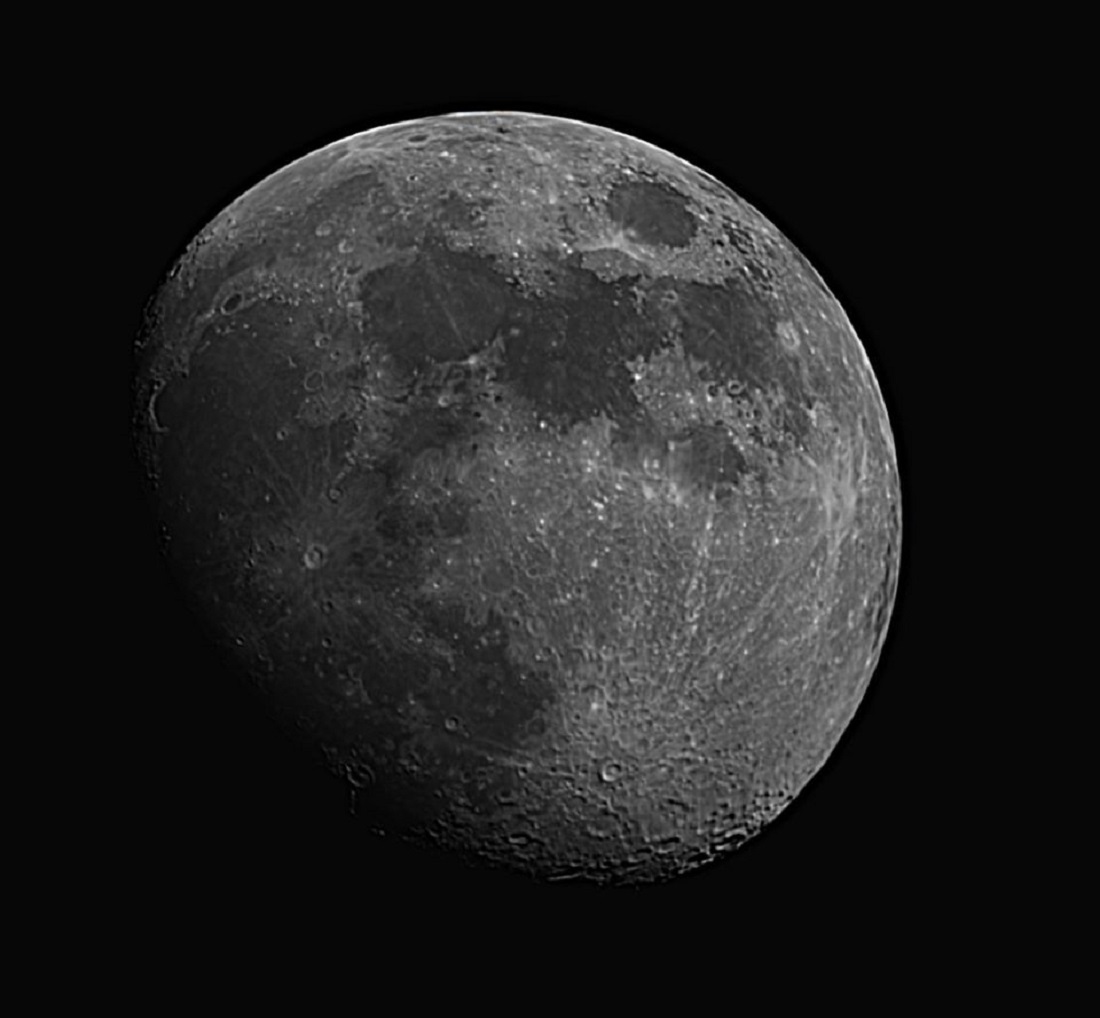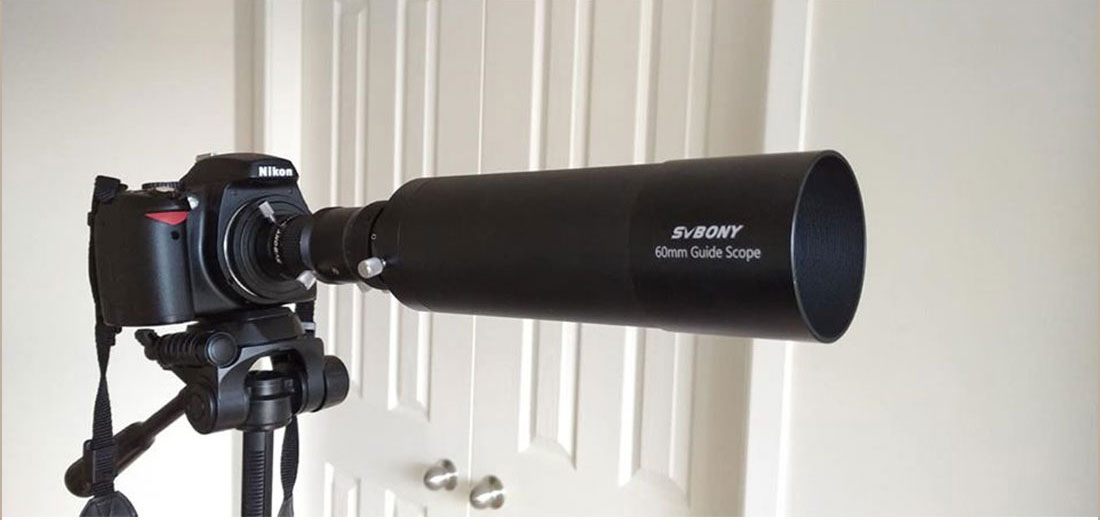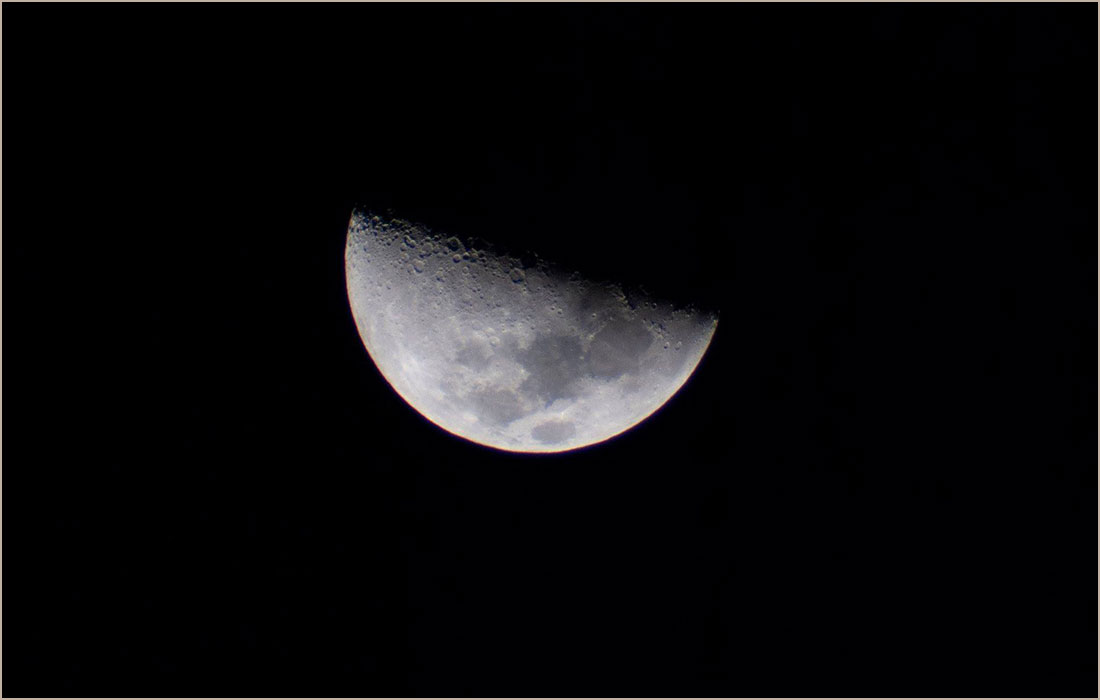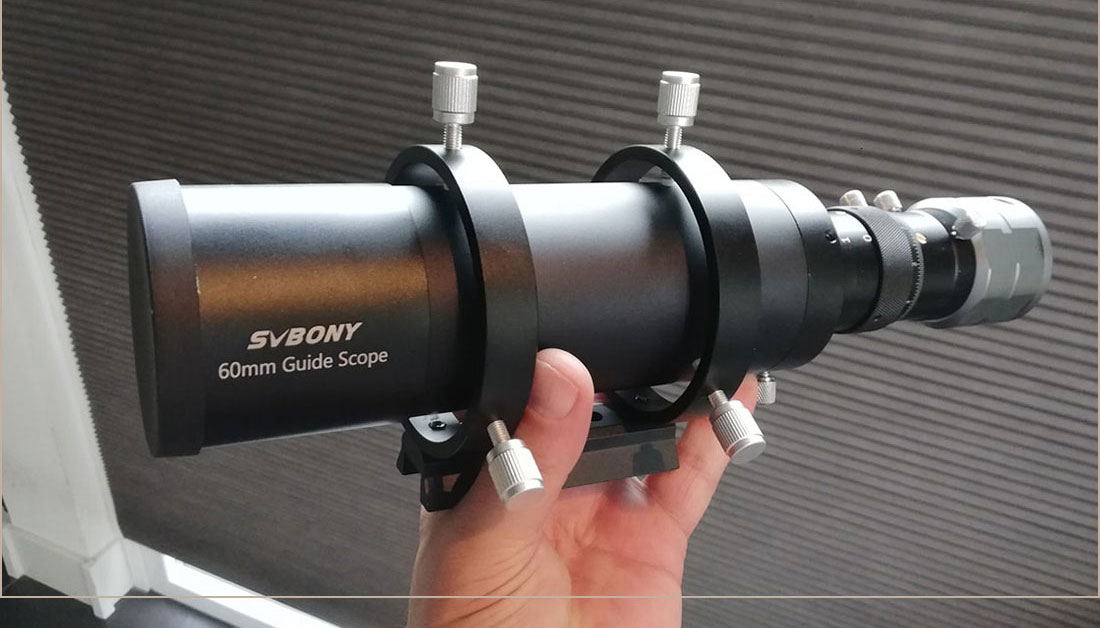 Does the job very well
I've been using the SV106 for about 6 months now. Couldn't be happier. The scope is mounted on a Meade LX200 ACF SCT 10" aperture scope. An ASI120mm mini guide camera is coupled to the SV106. My guiding is typically 0.5" to 1.0" with a 35lb package on a SkyWatcher EQ6-Ri Pro. Cant ask for better than that.
Excellent guide scope
I'm using this guide scope with az ASI120mm-mini paired with an SV503 80ED telescope. It has excellent materials and image quality, easy to focus and easy to use. It has a focus fixing screw and I never had to refocus since my first use.
what weight ?
Hi, may i know what is its weight, completely? thanks
a guide scope with the heart of a larger telescope
I bought the SV106 guide scope to match up with my SV305PRO guide cam ... they work well together and what more you cam image just with the sv106 ... I will be woking on andromeda galaxy and pleiades star cluster as my skywatcher telescopes don't get the wider field of view in. The 2 part helical focuser is smooth and the 35mm slider will accommodate a camera or eyepiece. The helical ( twist ) section adds another 10mm of fine tuning travel. Fantastic optics and a beautiful matt black finish give this scope a finishing touch, mounted in the well made supplied guide rings with nylon ended adjustment screws give the sv106 a doled mounted feel once its connected to the supplied dovetail mount... one very happy stargazer.... thanks for reading my review ( scivideos)
| | |
| --- | --- |
| Model | F9177B |
| Aperture | 60mm / 2.36in |
| Focal Length | 240mm /9.45in |
| Focal Ratio | F4 |
| Coating | Fully multi-coated |
| Best for imaging | Deep sky |
| Focuser | Helical Focuser with 8 mm Travel |
| Connection to eyepiece | 1.25inch |
| Tube diameter | 66mm |
| Dewcap diameter | 69mm |
| Total Length | 270mm |
| Tube material | Aluminum Alloy |
| Included accessories | Tube Rings and Dovetail Rail |
The Parameter Comparison of SV198、 SV106and SV165
| | | | |
| --- | --- | --- | --- |
| Model | SV198 | SV106 | SV165 |
| Type of Optics | Achromat Refractor | Achromat Refractor | achromatic optics |
| Lens Structure | 2-Elements/ 1Groups | | |
| Tube material | Aluminum | Aluminum Alloy | Aluminum |
| Aperture | 50mm / 1.97in | 60mm / 2.36in | 30mm/1.18in |
| Focal ratio | f/4.1 | f/4 | f/4 |
| Focal Length | 206.6mm / 8.13in | 240mm /9.45in | 120mm |
| Coating | Fully multi-coated | Fully multi-coated | Fully multi-coated |
| Blackened Lens Edges | Yes | Yes | |
| Focuser | Dual Helical + Telescopic Design | Helical Focuser with 8 mm Travel | Helical Focuser |
| Connection thread to Eyepiece | 1.25" and T2 | 1.25inch | 1.25in and M42*0.75 |
| Base installation type | Vixen standard interface | Versatile | Vixen standard interface |
| Tube diameter | 55.5mm | 66mm | 45mm |
| Dew cap diameter | 58mm | 69mm | 48mm |
| Total Length | 223mm | 270mm | 112mm |
| Net Weight | 770g | 790g | 342g |
| Back Focal Length | - | 220mm | - |
1. Svbony SV106 Guide Scope is designed for use with the guider CCD astronomy camera or eyepiece. Helical focuser collar will not rotate attached autoguider devices during focus adjustments. This SV106 is used as a deluxe straight-through finder scope with optional 1.25" eyepieces installed (eyepieces sold separately)
2. Svbony SV106 60mm finder achromatic refractor with helical focuser
3. SV106 has FMC (fully- multi-coated) green coating, which can enhance the light transmittance and accurately track the celestial body being photographed