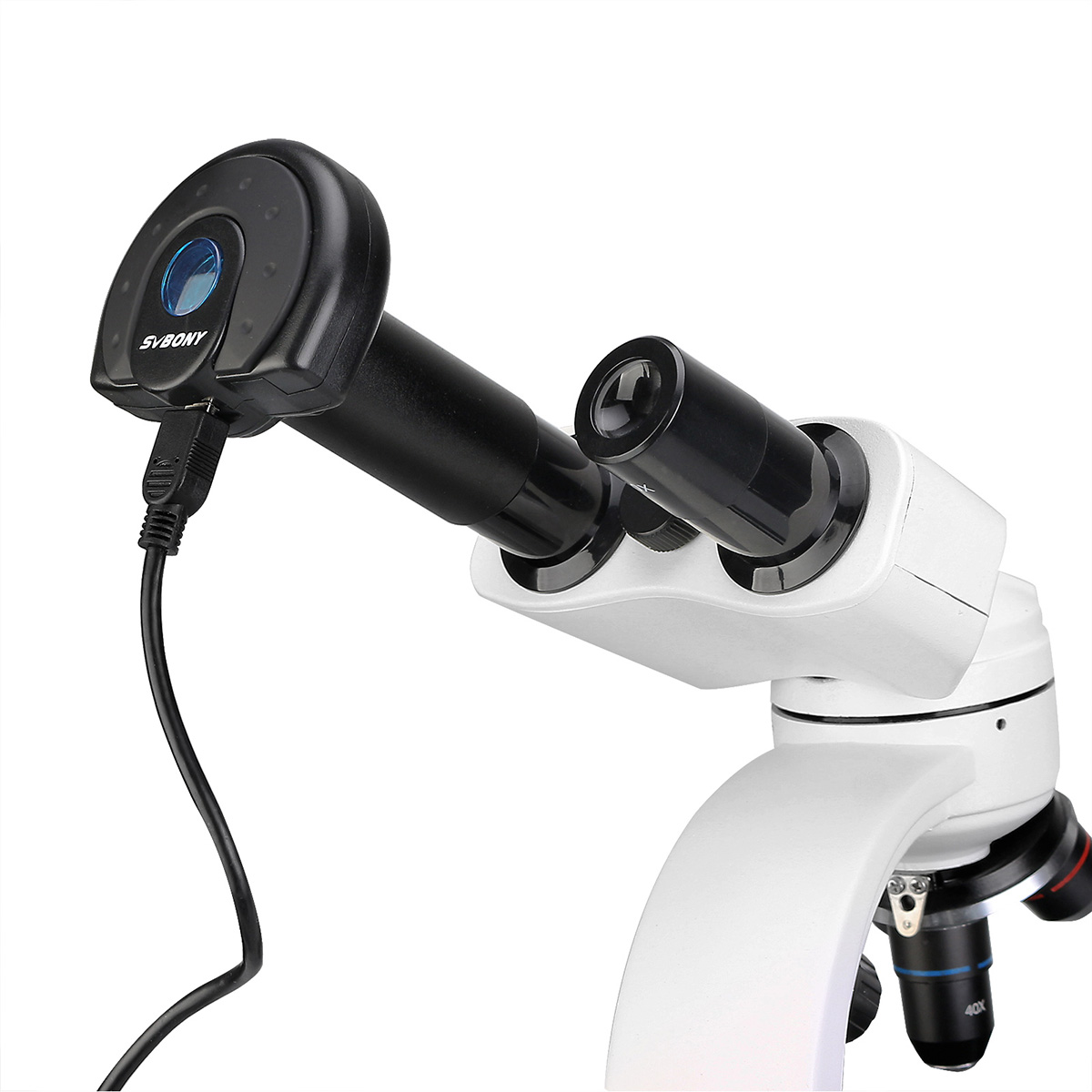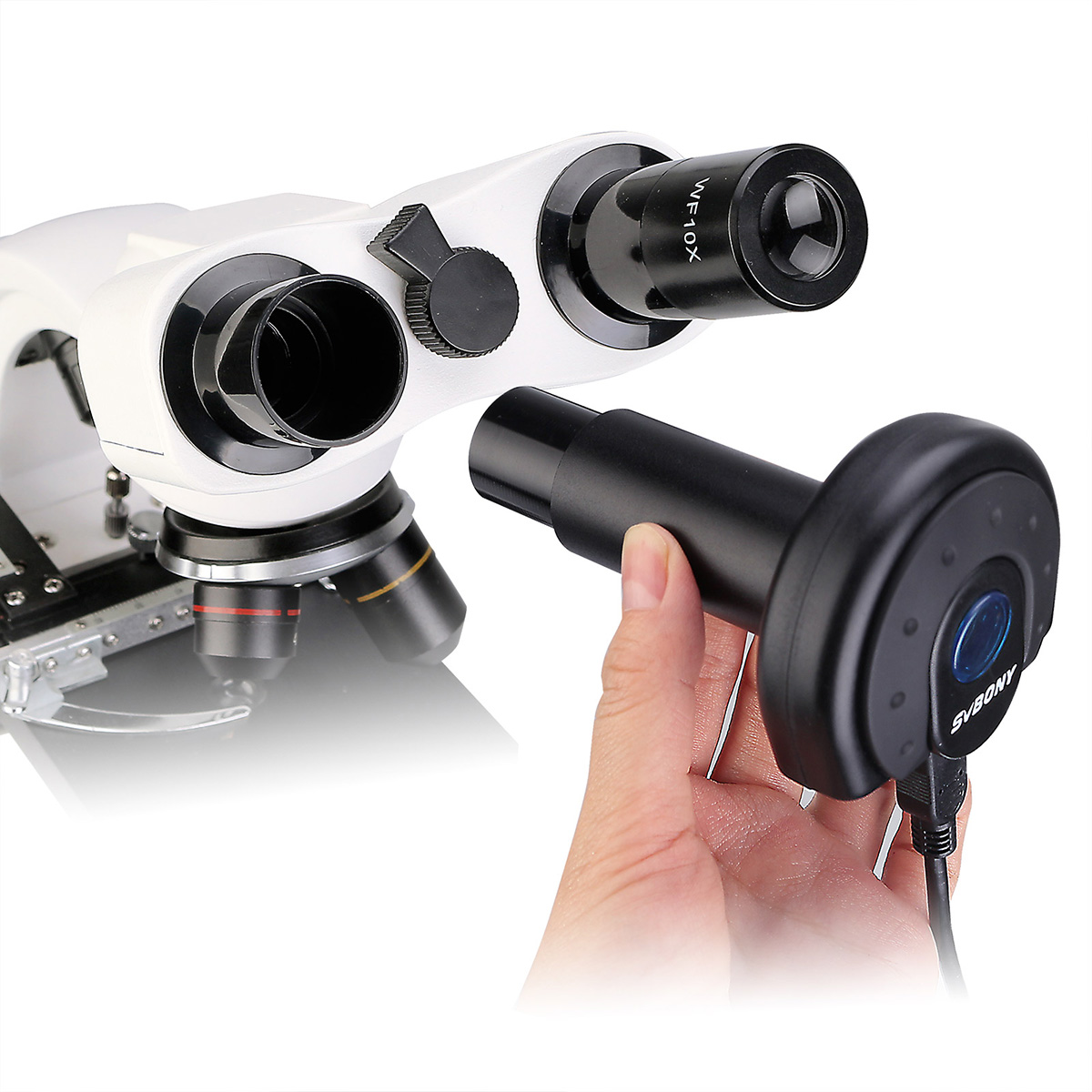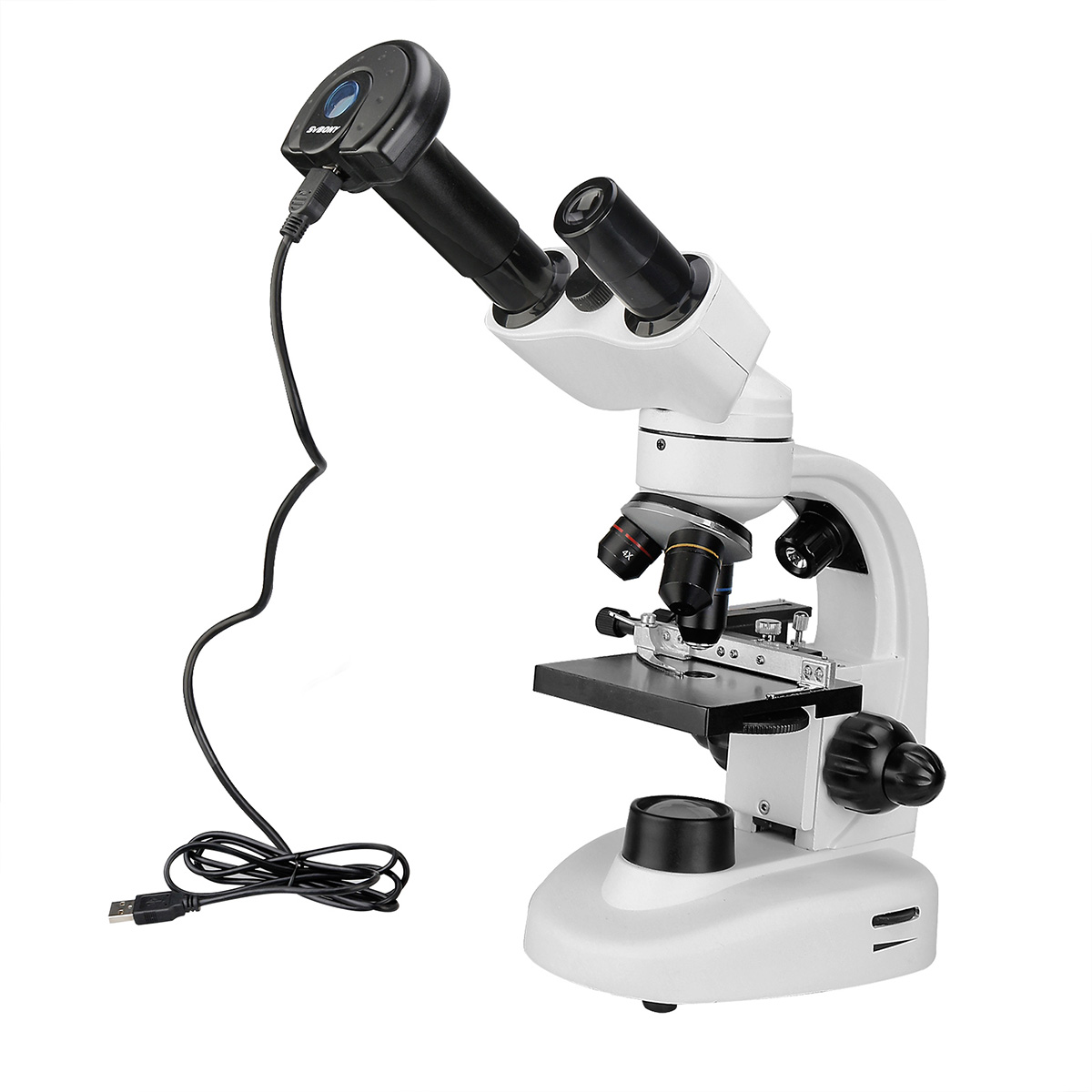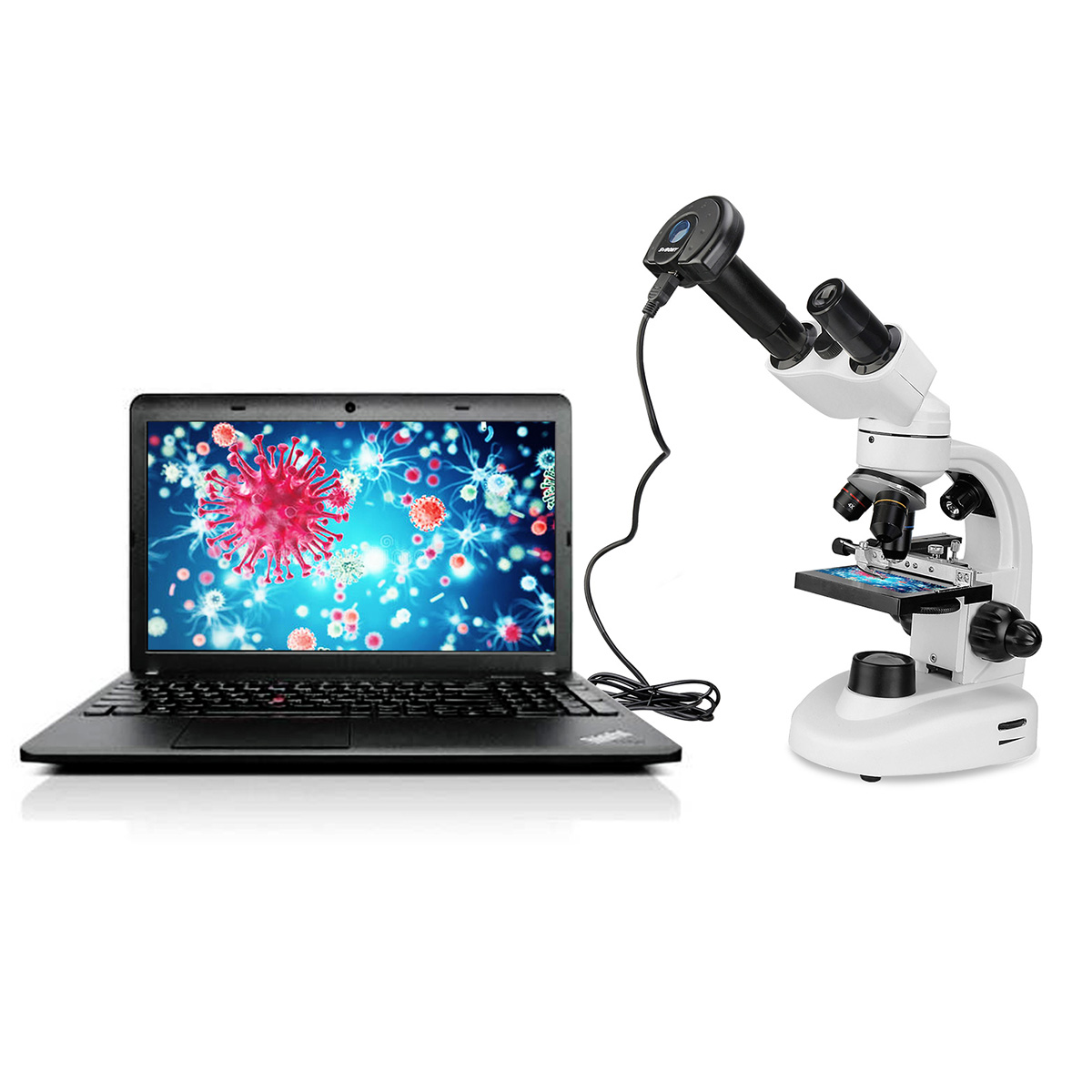 | | |
| --- | --- |
| Model | SV605 |
| Optical System | Finite Biological Microscope |
| Magnification | 40x-1600x |
| Viewer | Binocular |
| Eyepiece | WF10x WF20x |
| Objective | 4x 10x 40xS |
| Extender | 2.0x (Built-in) |
| Observation tube/Head | Binocular 45-degree tilt 360-degree horizontal rotation |
| Working Stage | 90 mm x 90 mm Stage/Vernier Caliper/Disc Filter |
| Adjustment | Coarse Focus & Fine Focus (dual knobs) |
| Illumination System | Double LED Light Source/Uses 4xAA Batteries (Not included) |
| Net Weight | 1700g / 3.75lbs |
| Size | 185x140x290mm |
| | |
| --- | --- |
| Model | SV189 |
| Sensor | 1/4" 1.3 million pixel CMOS |
| Static image resolution | 1280*1024, 640*480, 320*240 |
| Dynamic image resolution | 1280*1024Pixels/24fps |
| Sensitivity | 1.0V/lux-sec@550nm |
| Pixel size | 2.8×2.8um |
| Spectrum response | 400nm---1000nm |
| Shutter type | ERS (electronic rolling shutter) |
| Frame rate | 16 f/s @ 1280*1024 |
| Image format | JPG/BMP |
| White balance | automatic/manual |
| USB Interface | USB2.0 |
| Applicable models | SV601/SV605 |
| Net Weight | 90g / 0.2lbs |
| Item Size | 16CM (Total length) |
| System compatibility | MAC, Windows |
SV605
1. SV605 is a binocular microscope with a magnification of 40x-1600x times.
2. Equipped with interchangeable 10x widefield and 20x widefield eyepieces that can give you a clearer, brighter, and wider field of view.
3. The binocular observation head 45-degree tilt rotated 360-degree horizontal, can effectively reduce neck pressure.
4. The objective converter is equipped with three DIN achromatic objectives. Provides three magnification levels: 4x, 10x, and 40xS (spring). The 40xS objective is spring-loaded to prevent slide damage when focusing.
5. The focusing system has a coarse focus adjustment with rubberized knobs for a slip-free grip.
6. Use the mechanical stage, with mm stage divisions, the movement is more accurate, the solid-metal body is durable and resistant to stains and corrosion.
7. A six-color high-transmittance filter can according to different specimens to obtain a better observation effect
8. Equipped with an upper and lower LED dual illumination system and the upper and lower light sources can independently control the brightness of the illumination.
9. DC and AC double guarantee, without regional restrictions, easy to carry.
SV189
SV189 is a very cost-effective digital microscope camera. With a 1.3 million pixel CMOS, SV189 allows you to see more—capture still and video images of every details of micro world with your microscope.
USB 2.0 cable is included, compatible with MAC OS10.5 and above, Windows Vista/7/8/10 (32/64 bit) operating systems. The easy-to-use software allows users to post-processing, providing multiple advanced functions like measurement, calibration, data export and others, perfect for home, co-op, or classroom use. It works well with SV601 and SV605 also.
Package includes a digital microscope camera , a microscope adapter, 1.5m USB 2.0 cable and software.