SV550 80mm f/6 fully multicoated triplet apochromatic optics using an ED center element;
A dual-speed 2.5" rack-and-pinion focuser with 10:1 ratio fine focusing,realizes reliable zero offset image focusing;
Retractable lens shade/dew shield;
Dual hinged split tube rings with a 180mm Vixen-style dovetail.
Free shipping!!!
---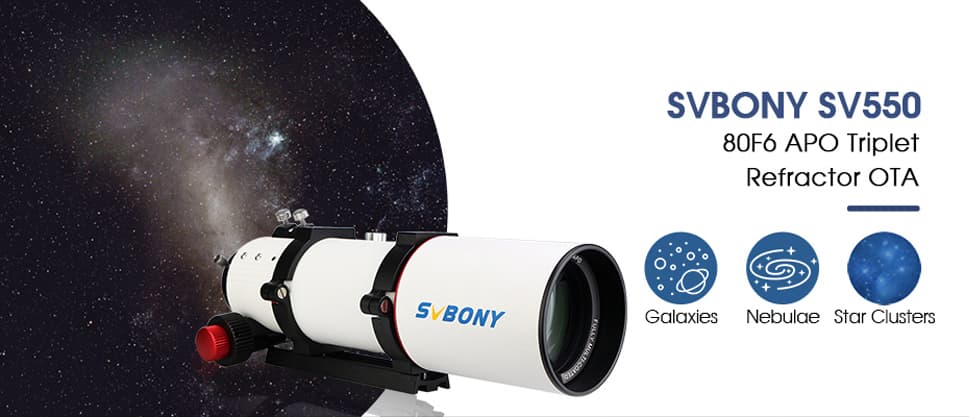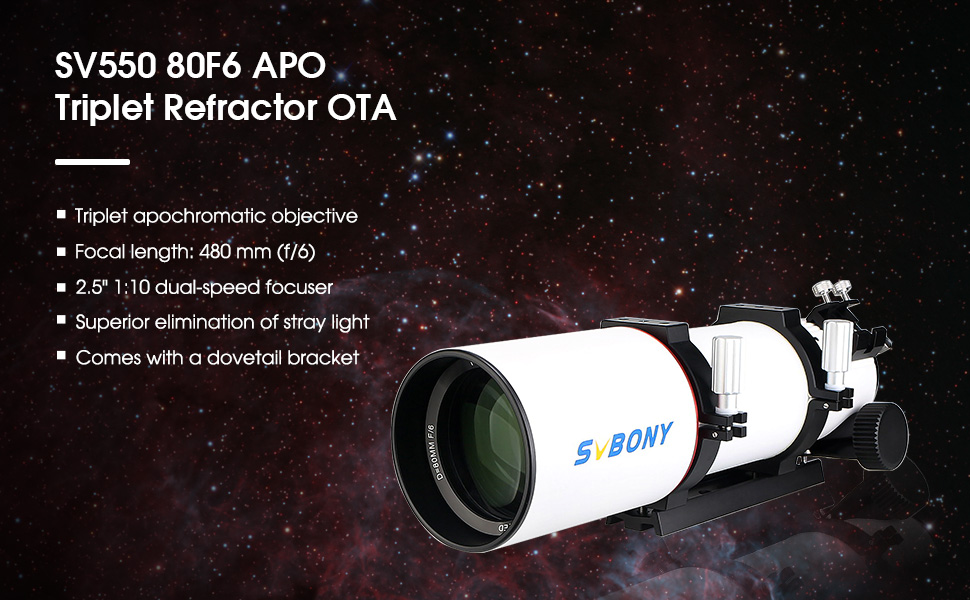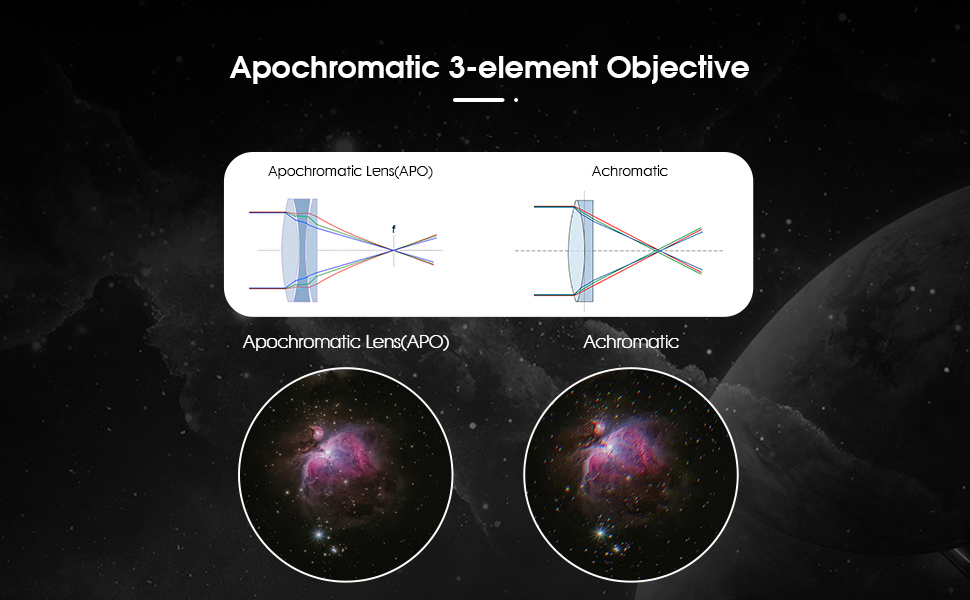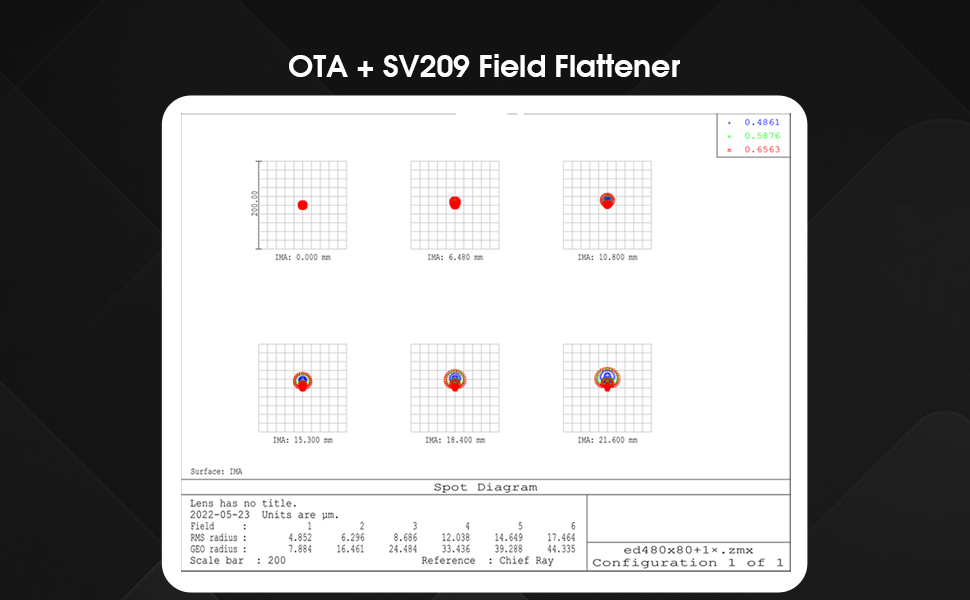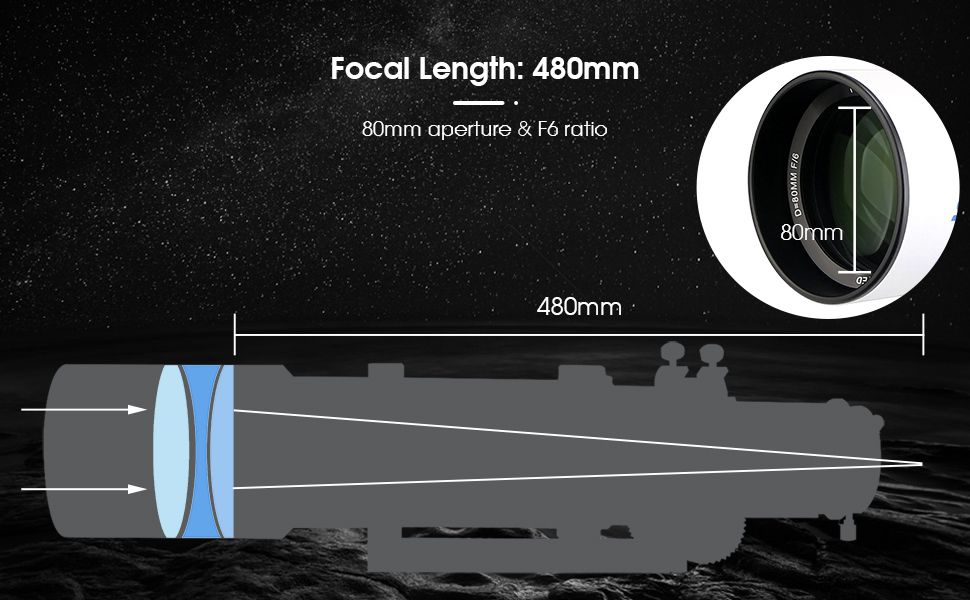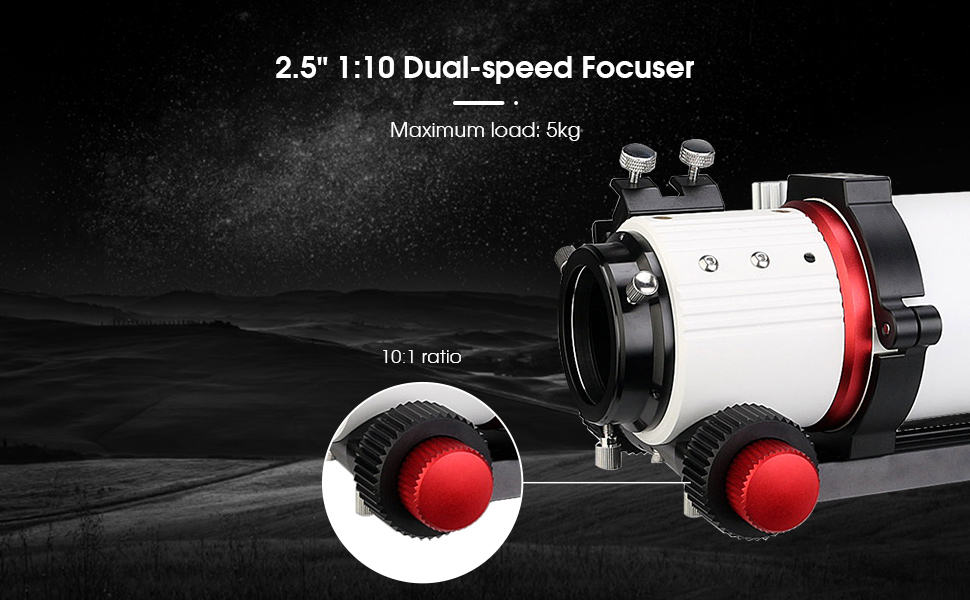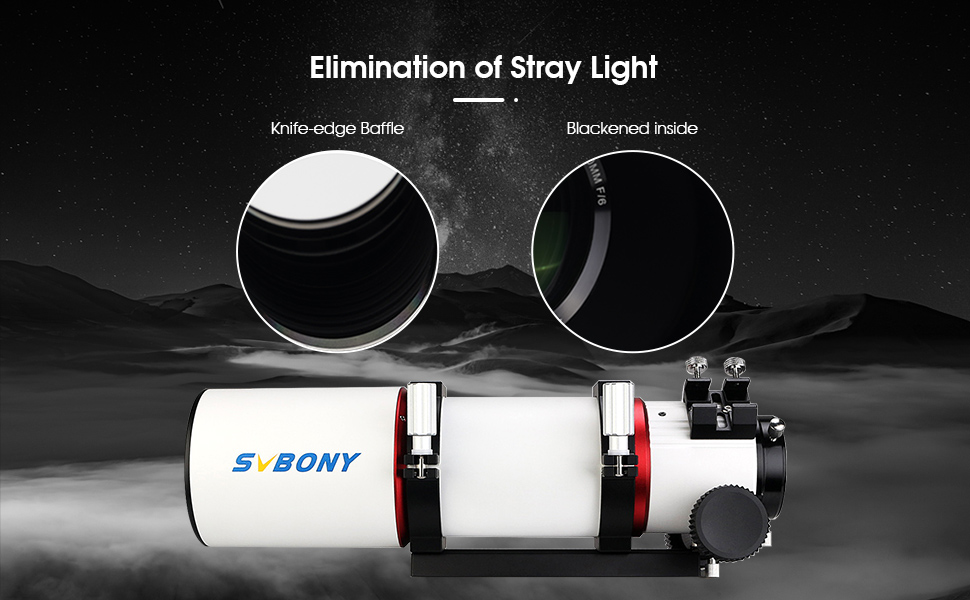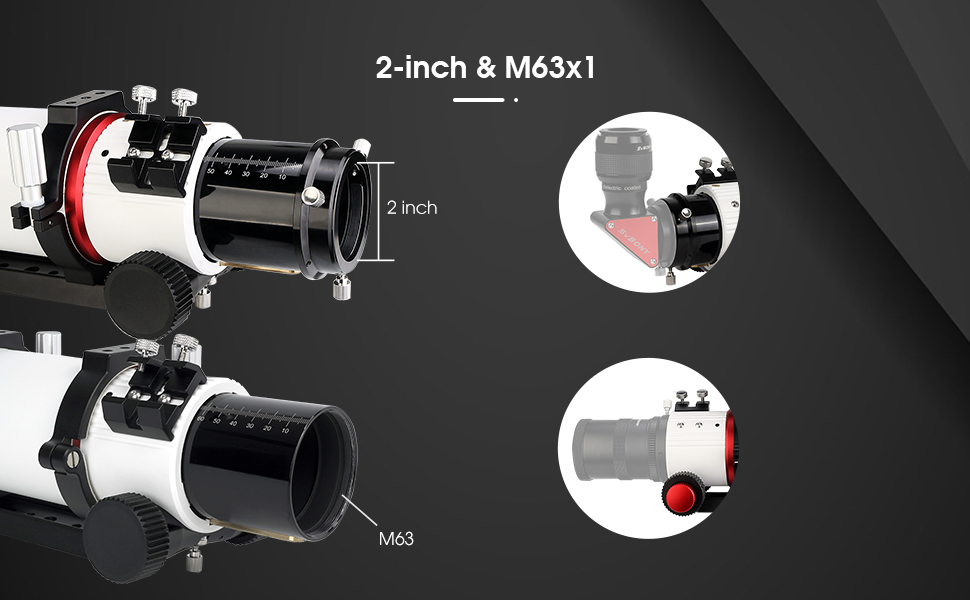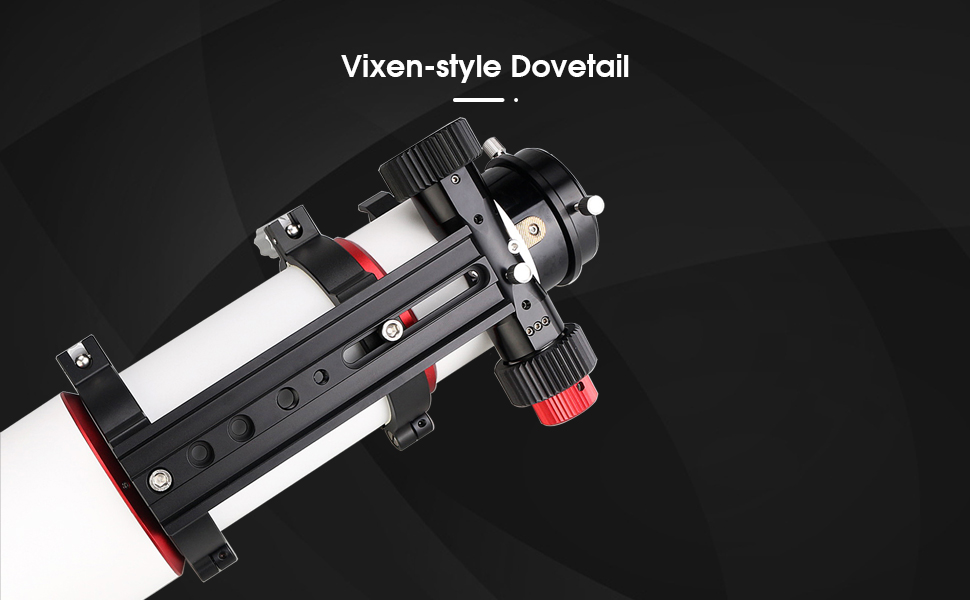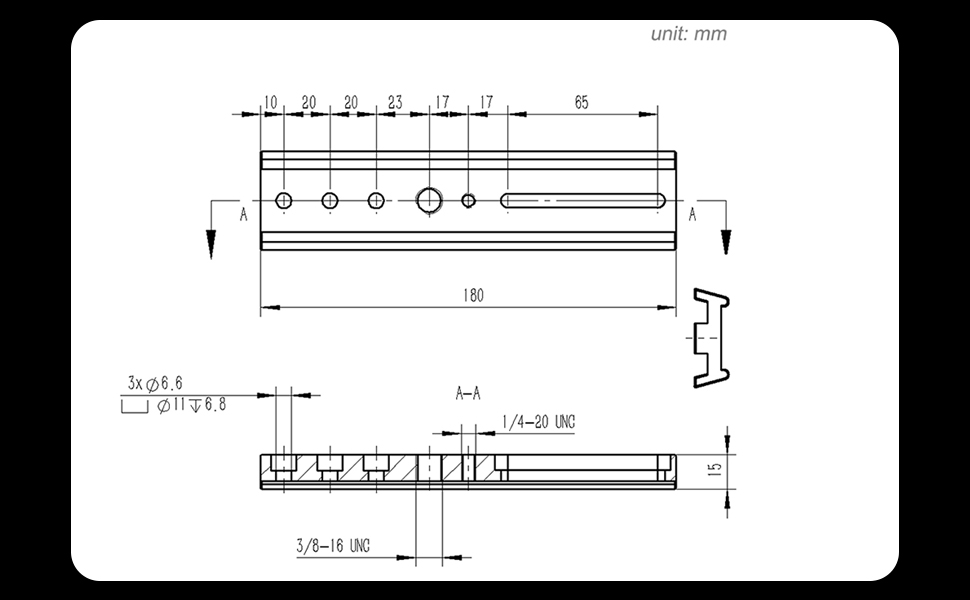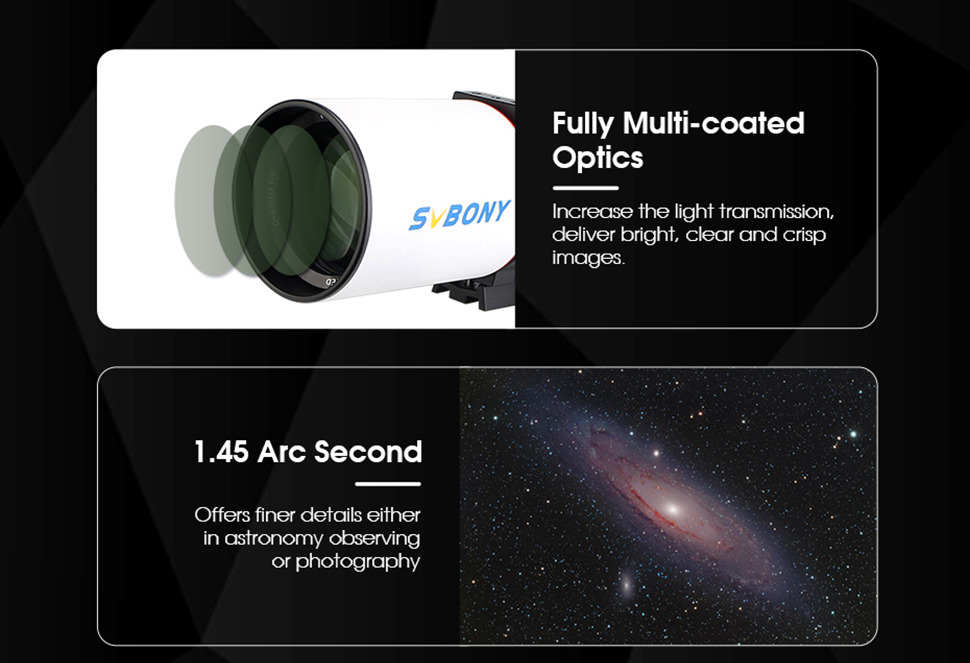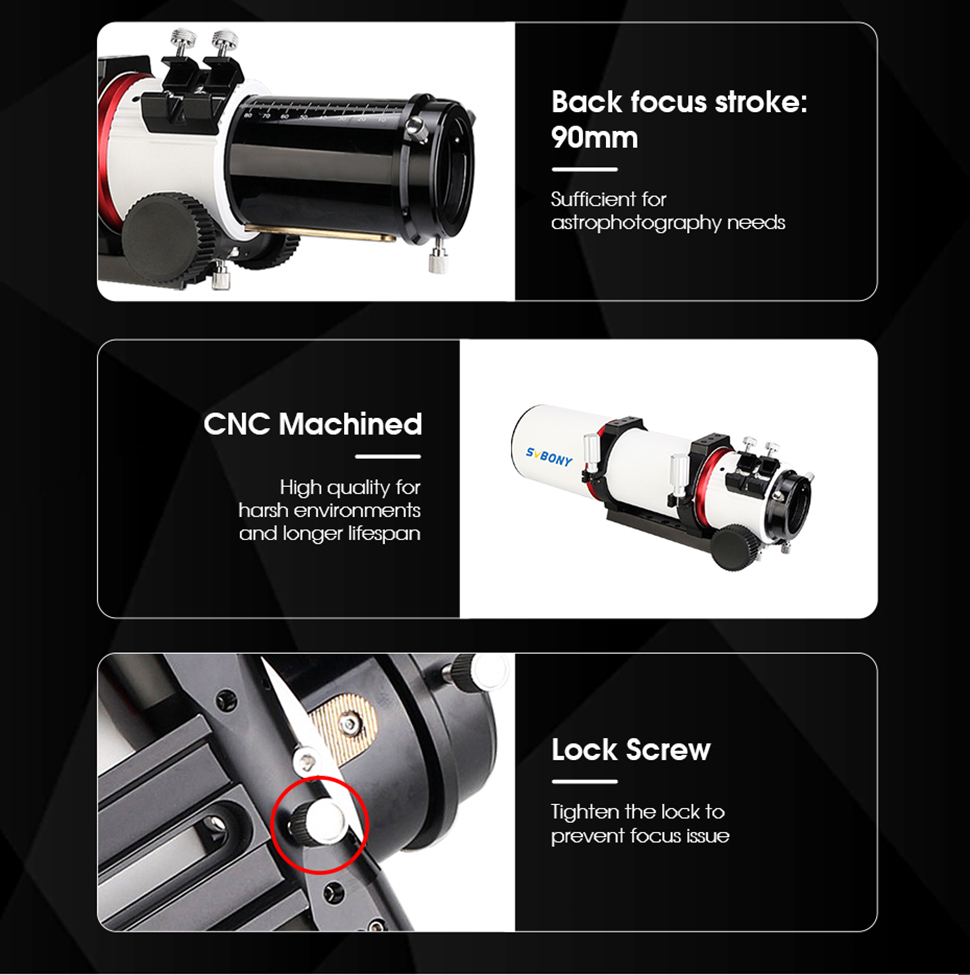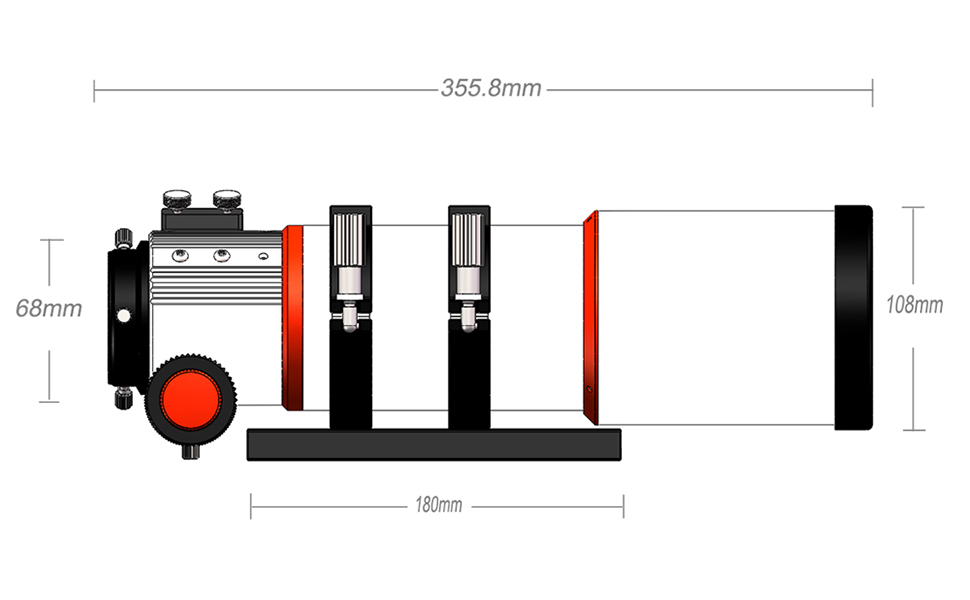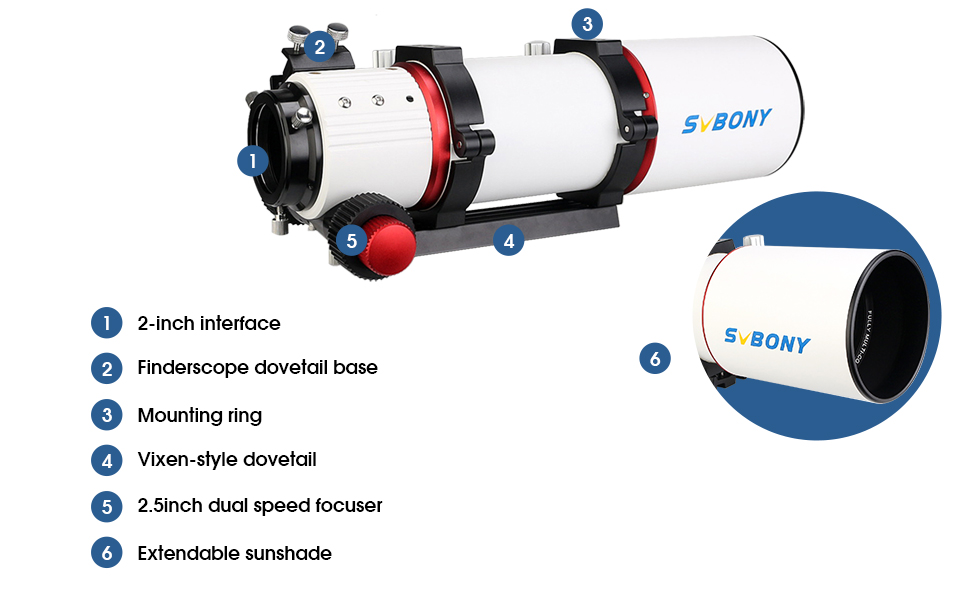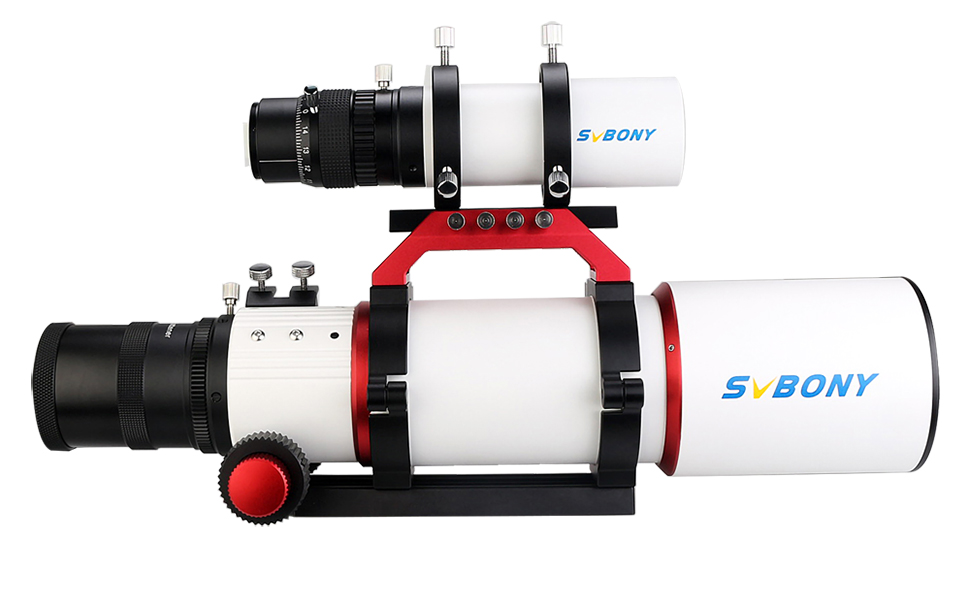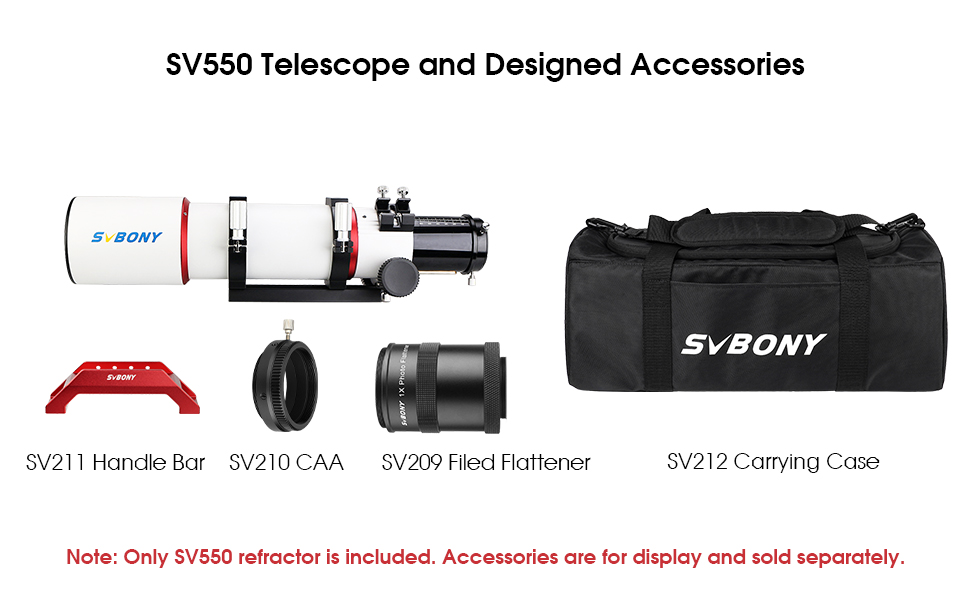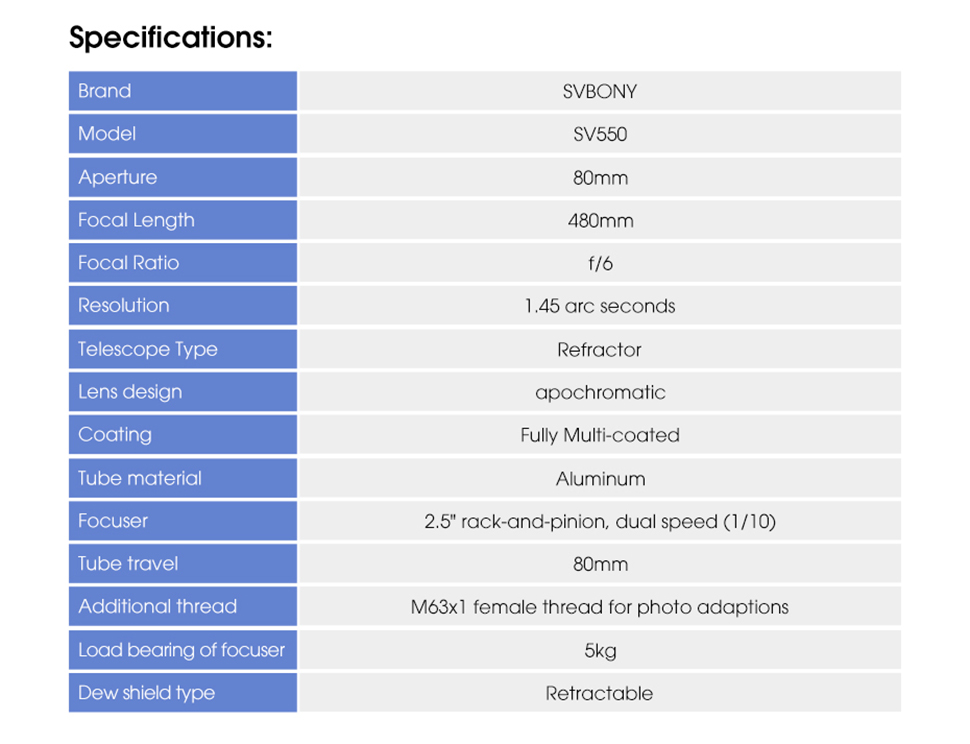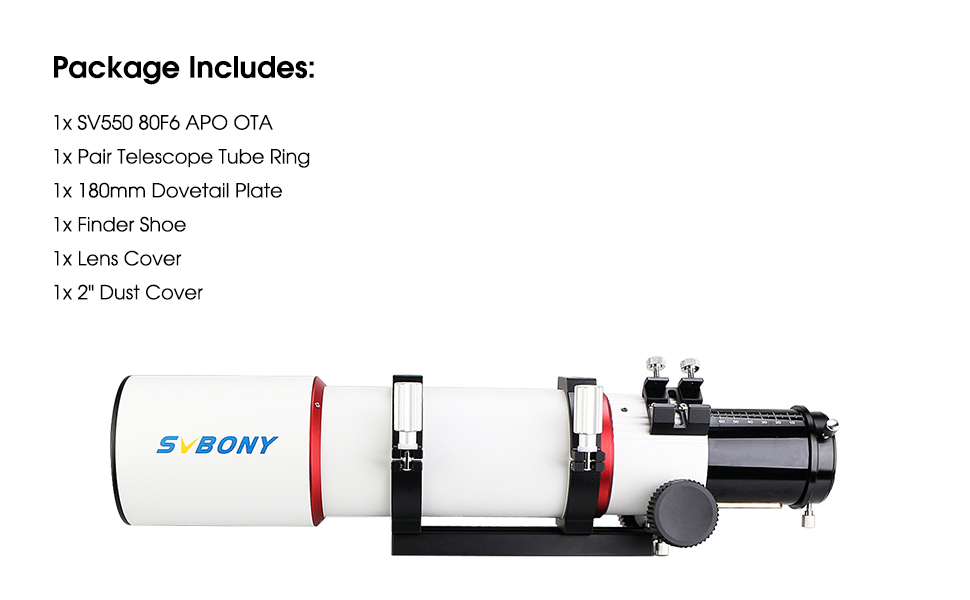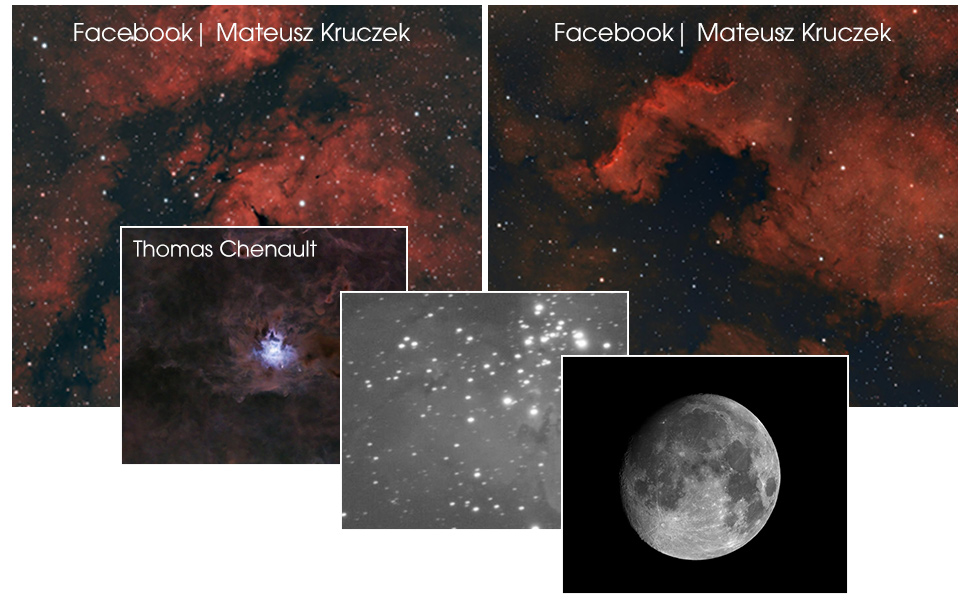 Great little telescope
I'm not 100% sure why I bought this telescope. I was going to buy the SV503 80mm F7, but when I came to this website, I saw the SV550 and something told me to get it instead. It's F6, which is pretty fast for such an inexpensive telescope. It arrived a few days after ordering- again, surprising since it came from China. The box was heavy- much heavier than expected. I've owned "cheap" 80mm ED refractors in the past. Let me first say, this telescope might be inexpensive, but it certainly isn't cheap. It is very solid, very rigid, very well made. I got the optional rotator and field flattener as I am using it for imaging. Stars have been spectacular edge to edge. My stars are coming in at 1.2 FWMH during electronic focus! Pretty amazing. I would highly recommend this telescope to anyone, beginner or experienced user. I don't even own an EP, so how it does visually, I don't know. But as an astrograph, it works amazingly well. I look forward to many years with this scope.
| | |
| --- | --- |
| | |
| Brand | SVBONY |
| Model | SV550 |
| Aperture | 80mm |
| Focal Length | 480mm |
| Focal Ratio | f/6 |
| Telescope Type | Refractor |
| Resolution | 1.45 arc seconds |
| Coatings | SMC |
| Limiting stellar magnitude | 11.6 |
| Lens design | Apochromatic​ |
| dovetail plate length | 150-175mm |
| barrel weight | 2900g |
| mirror Brief Size | 377.8mm |
| Net weight​ | 3750g |
| Gross weight​ | 3850g |
| Package size​ | 440x220x210mm​ |
Functional parameters overall part specification 5 political serial number specification parameters objective lens aperture 80mu;
Lens face type 1 / 8 wavelength;
The three piece APO compound achromatic objective lens structure is adopted to significantly improve the image quality of the captured image (increased by 15.8% according to the calculation of the spectrometer);
The 2.5-inch magnesium alloy double speed toothed focusing seat is adopted to reduce the vignetting of connecting the full frame camera and reduce the load weight of the support platform;
Multi process extreme extinction: multi-channel light bar extinction inside the focusing seat + inner wall of the lens barrel;
Special flat field mirror synchronous listing (optional accessories sold separately);
Obviously reduce the edge dispersion of the captured image and improve the image quality;
Improve the efficiency and compatibility, and reduce the vignetting phenomenon of connecting the full frame camera;
(2 "to 1.25" adapter ring-W2811C can be selected if 1.25 "eyepiece is connected.)
Package Includes:
1.2-inch focal length connector for connection
2. compatible accessories
3. selector fixed platform
4. fastening ring
5. Vixen fixing plate
6. two speed focus
7. lens cover