This is a newest Svbony 1.25" red laser Collimator includes removable 2" adapter, Designed for accurate collimation of all Newtonian and SCT reflector telescopes. Red laser collimation beam with 7 brightness levels.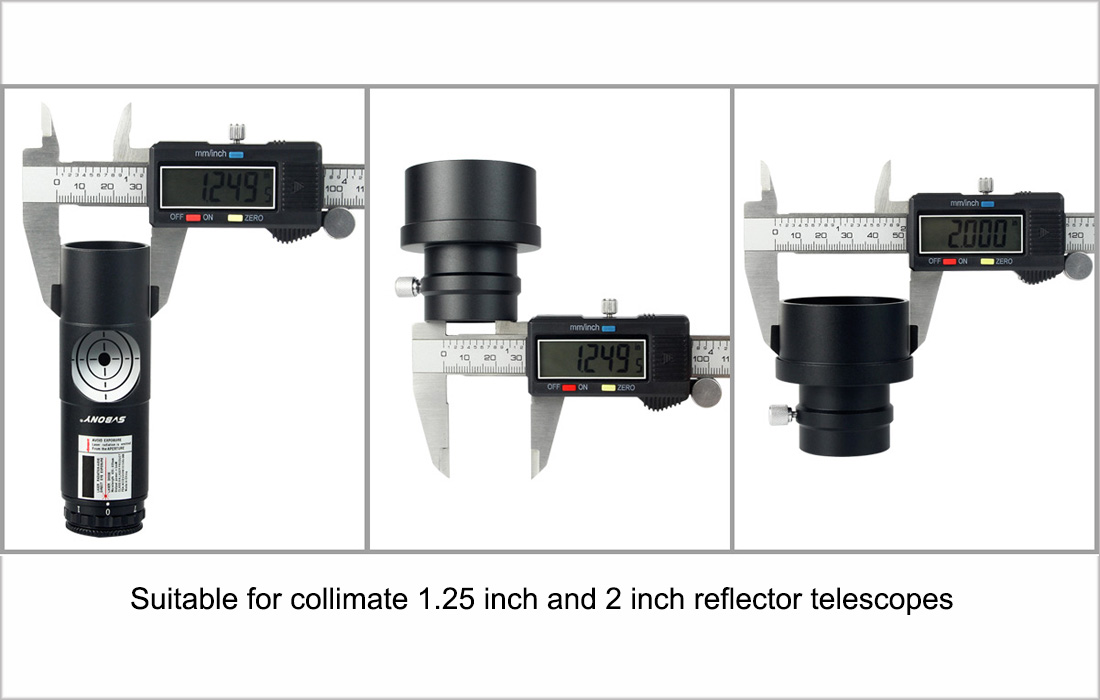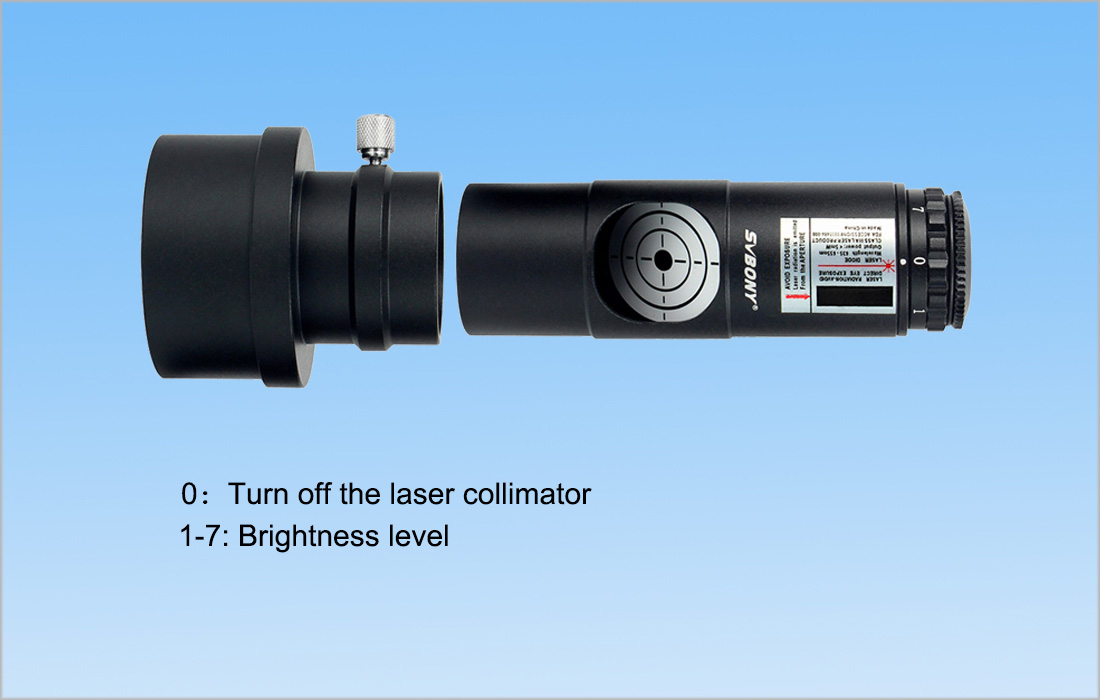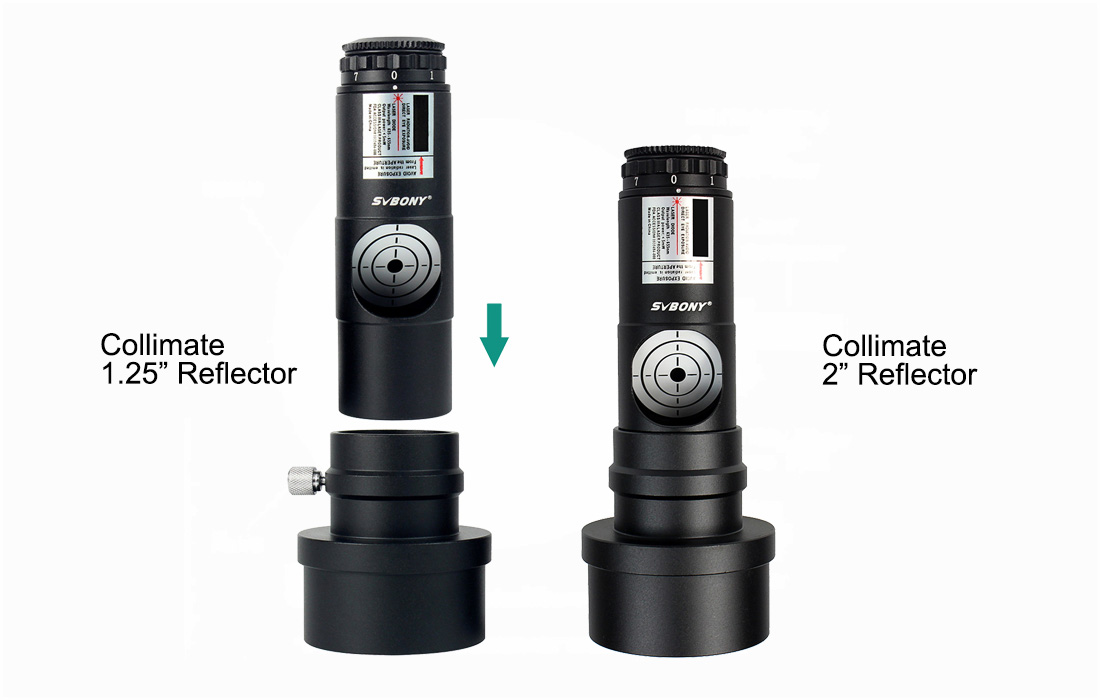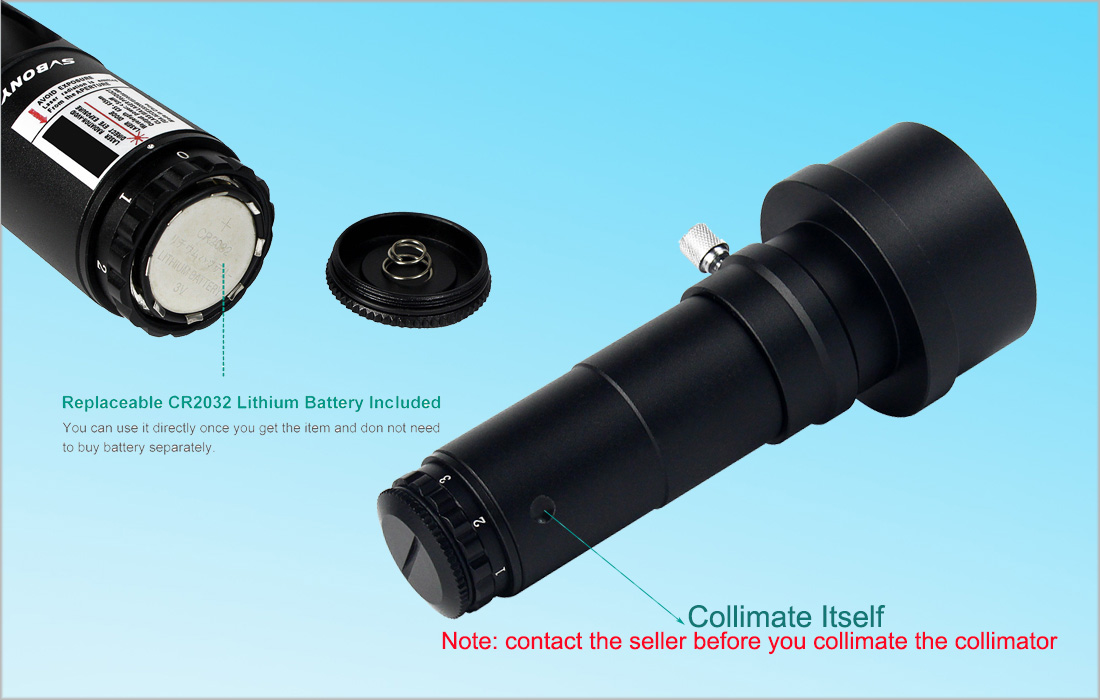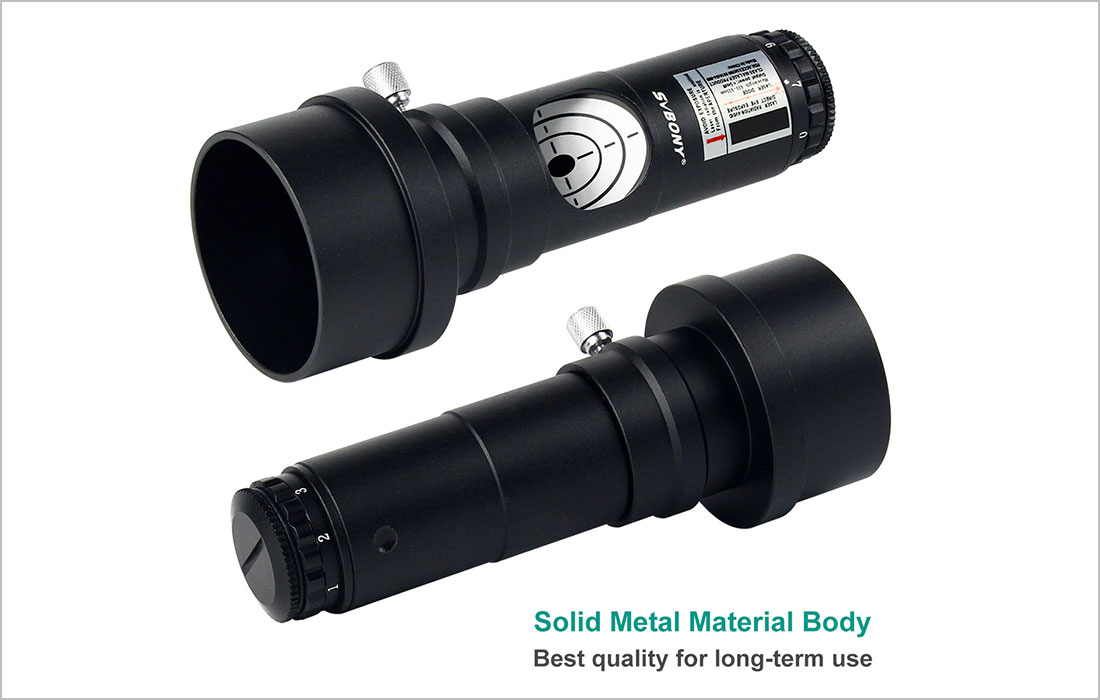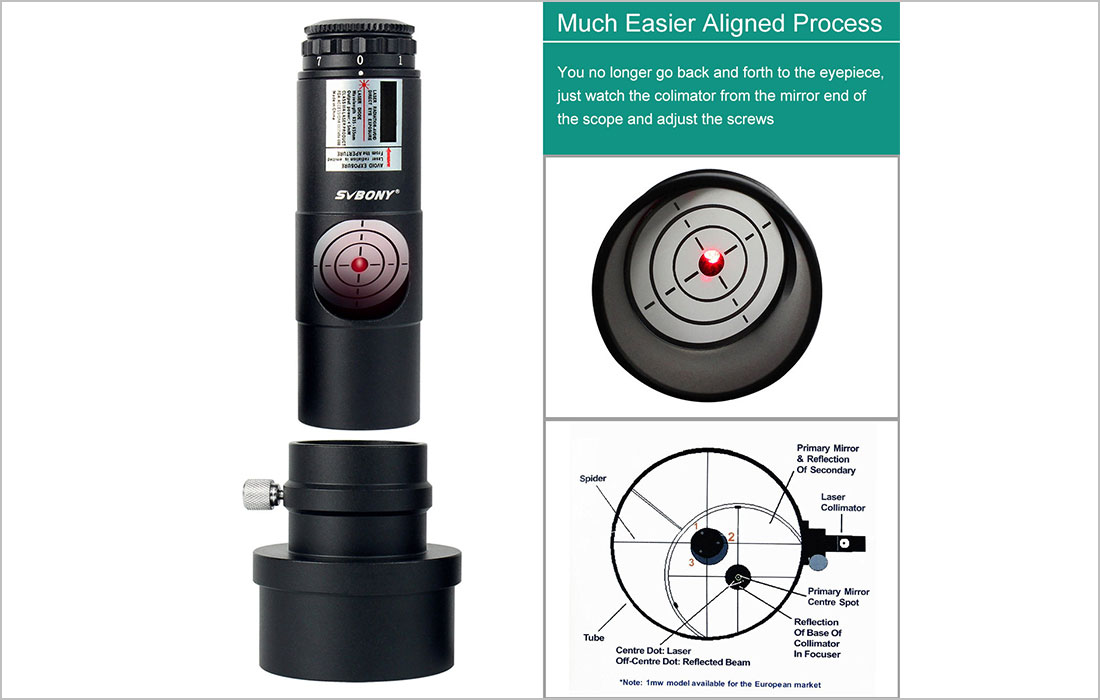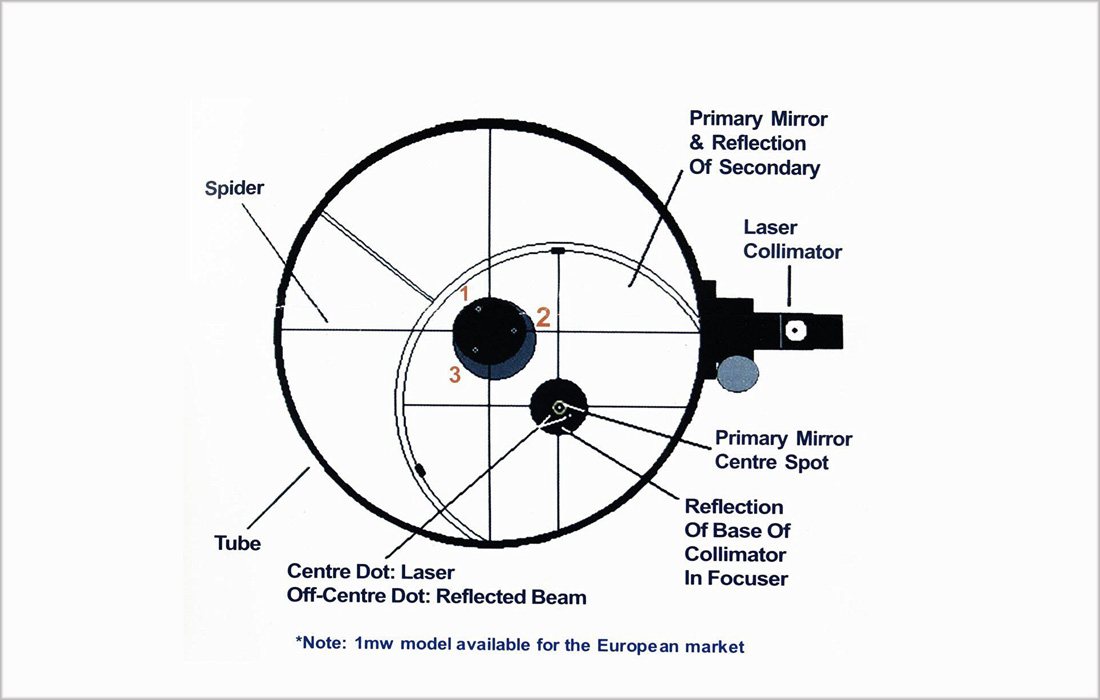 good and easy collimator to adjust any regular newtonian reflector
The collimator doeas a good job on both my 6" f/5 and 10" f/5 newtonian reflector. Out of the box it was not perfectly adjusted, but with some help of onile-tutorials, the adjusting of the collimator is easily done within a few minutes. Honestly the 2 inch adapter is not perfect, because if you tighten the clamping screw, it causes the collimater slightly to tilt inside the adapter. The eyepiece adapter W2811C does a better job here. Anyhow, the collimator is perfect for quick and easy adjustment of our newtonian reflector. I personally prefer the "barlowed-laser-method" to get more precise adjustment. A simple 2x barlow lens, such as SV137 doeas a great job here.
Outstanding Customer Service
Purchased this item in December 2018 from Amazon. Recently in June 2020 I needed to collimate and realized it was not working properly. After contacting Rita she arranged to have a replacement sent to me. This arrived today and it works perfectly. It is amazing that this company stood by their product even after a year. Highly recommend this Laser collimator and Even more the Customer service provided by them.
| | |
| --- | --- |
| Model | F9123A |
| Name | Laser Collimator |
| Wavelength | 635-655nm |
| Output Power | less than 5mw |
| Fit Type | Newtonian and SCT reflector |
| Color | Black |
| Body Material | Metal |
1.Red laser collimation beam with 7 brightness levels
2.Can fit into 1.25" focusers or diagonals (with removable 2" adapter)
3.Less than 5mW output power, much safer for your eyes
4.Built with metal material, strong and durable
5.Item Included CR2032 Lithium cell battery