Fully multi-coated optics; the eyepiece ensures that each glass surface has multiple layers of coating to obtain a better image quality
All-metal structure; the eyepiece has fine workmanship and fine materials
Matt blackened; the edge of the lens is matt blackened to prevent stray light interference
25mm large eyepiece; plossl eyepieces with 25mm and longer focal lengths are good choices for spectacle wearers; can better protect the eyesight of the observer
2 sets of 4-piece optical structures; the super plossl eyepiece structure has good compatibility
The SV207 series are classic Plossl eyepieces that offer higher performance than the majority of eyepieces supplied with telescopes.
The introduction blog link: What can we know about the new Super Plossl 50° SV207 eyepiece set!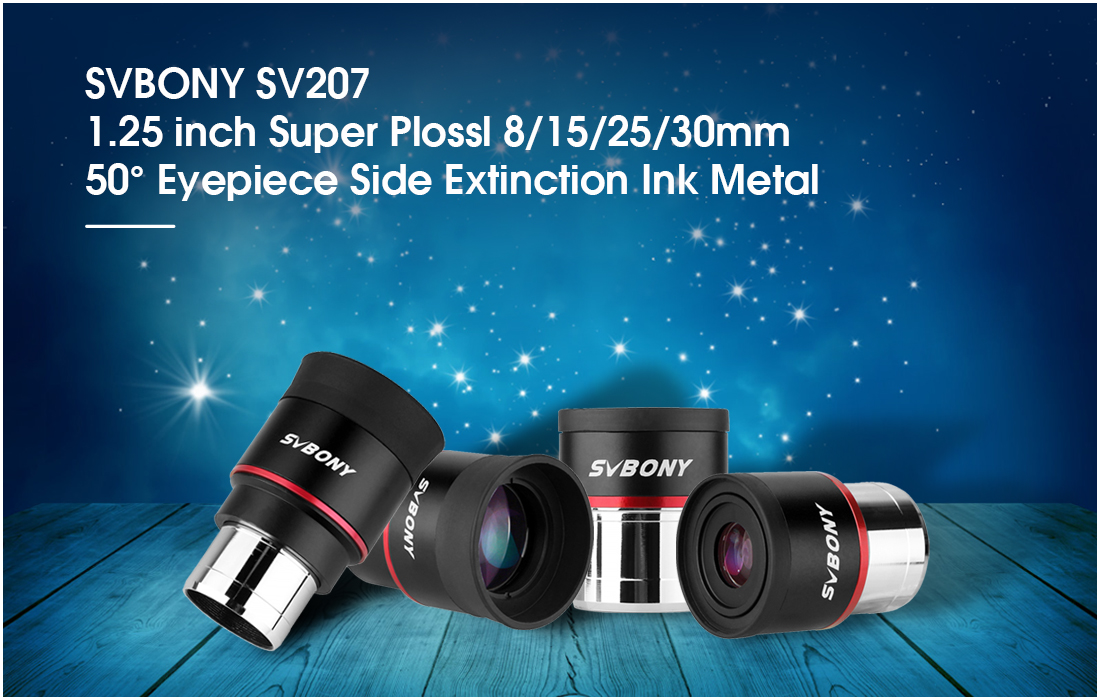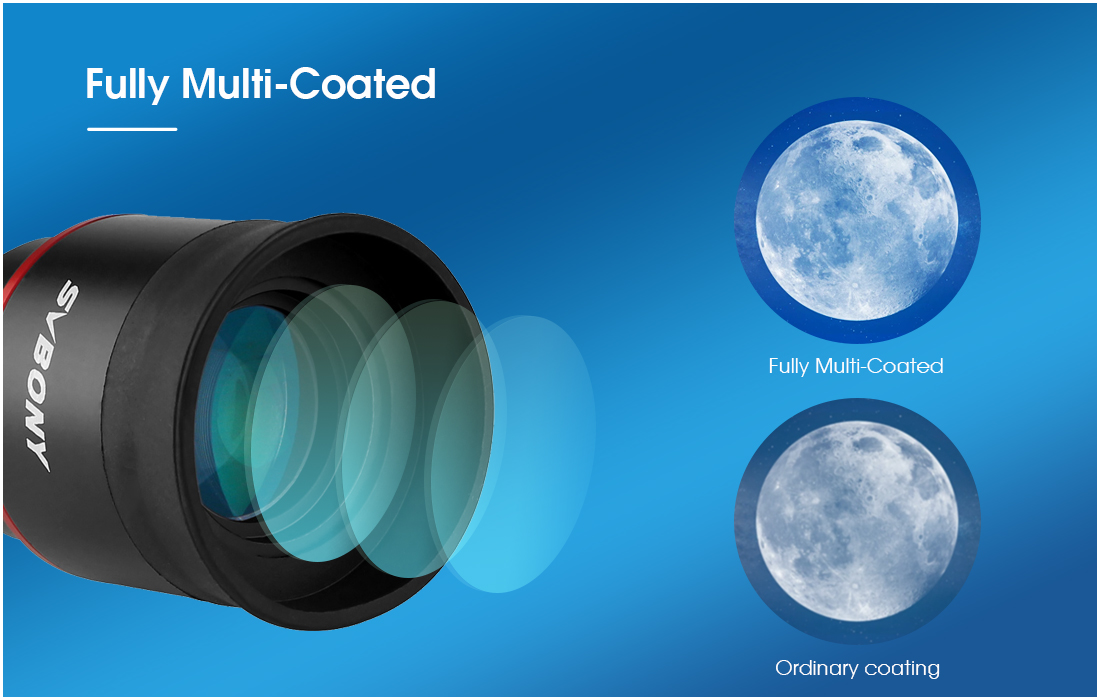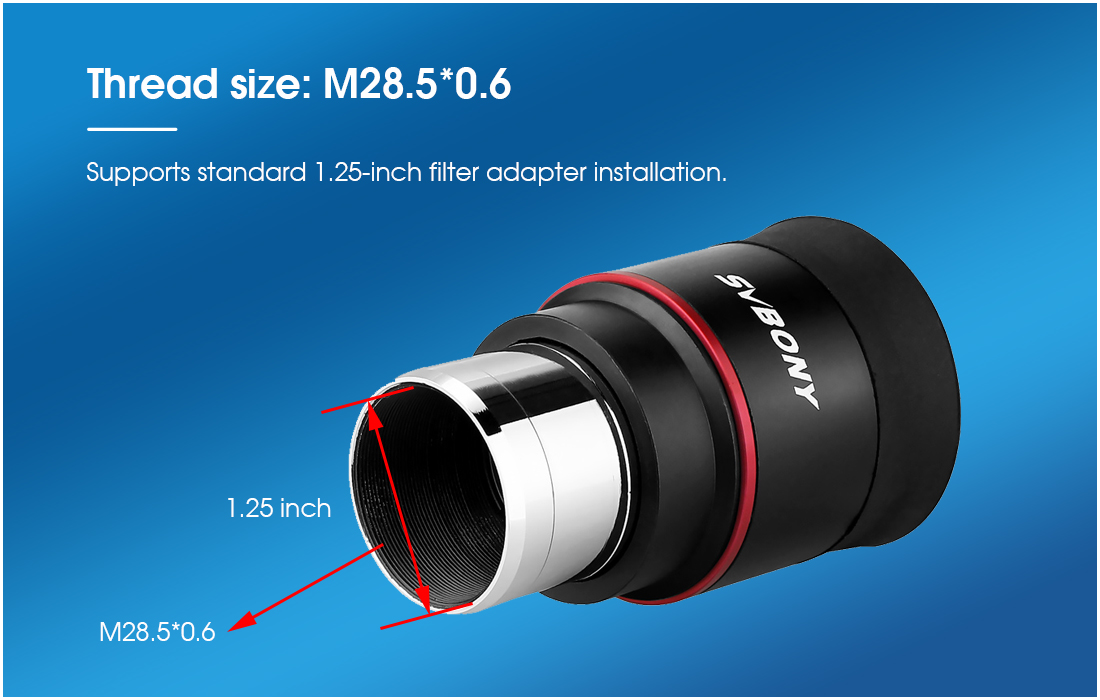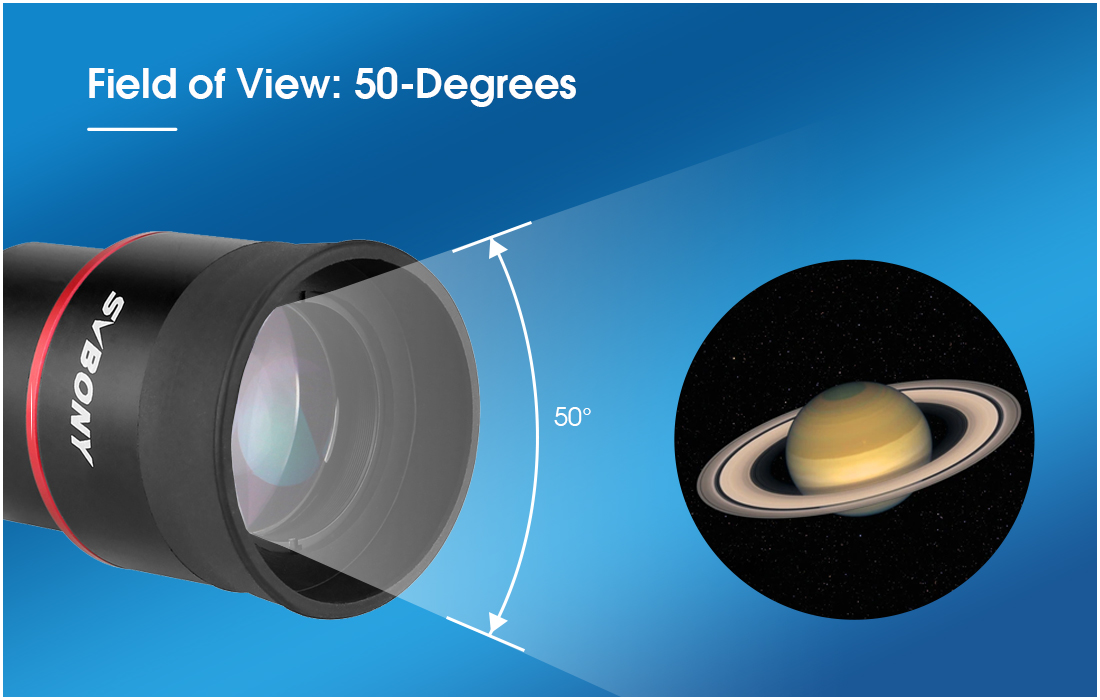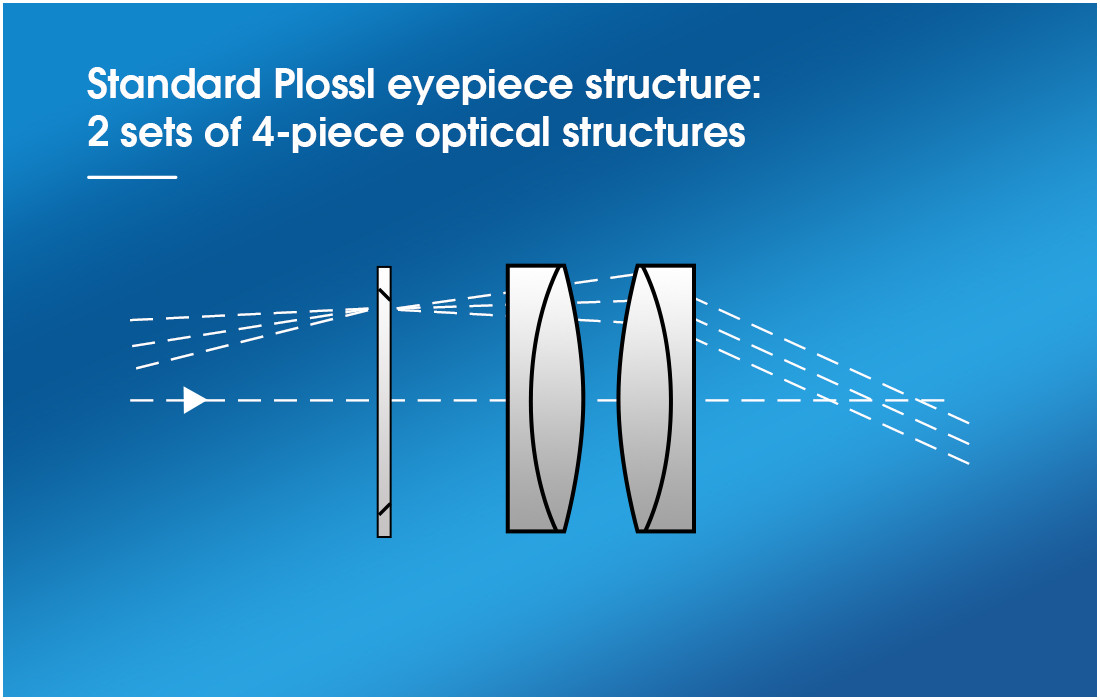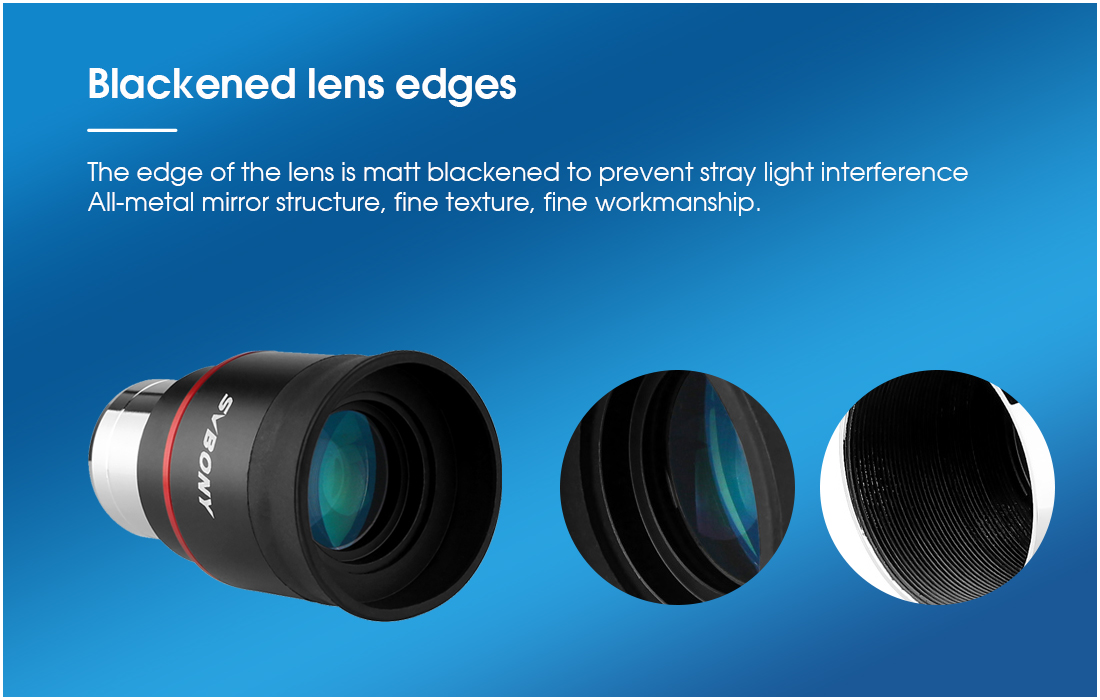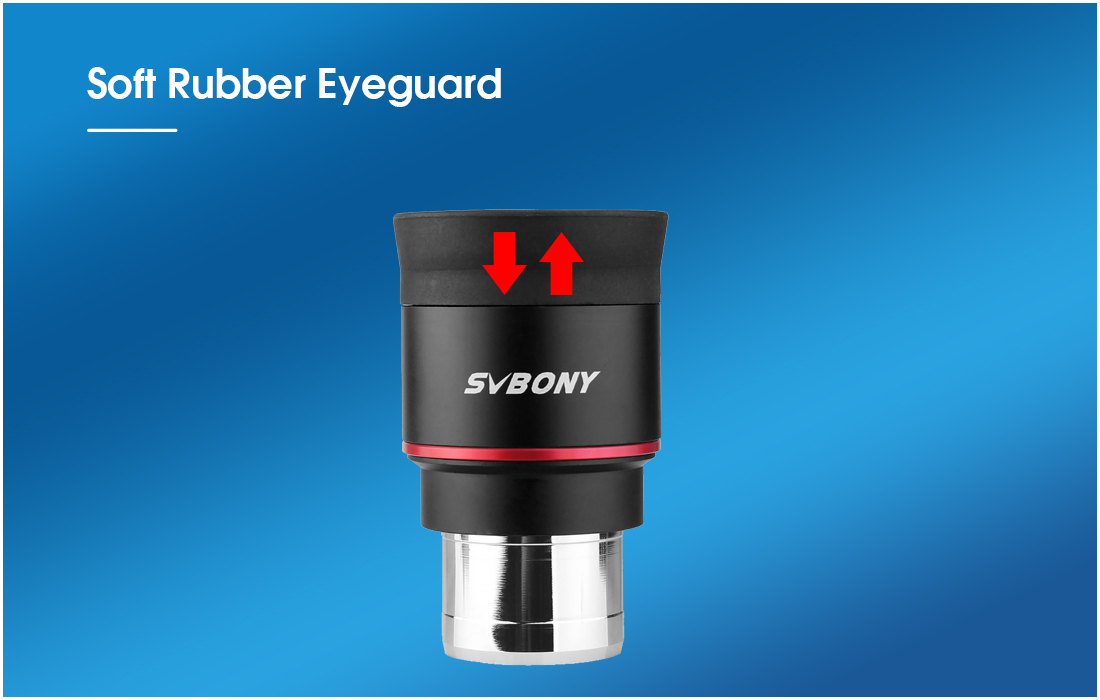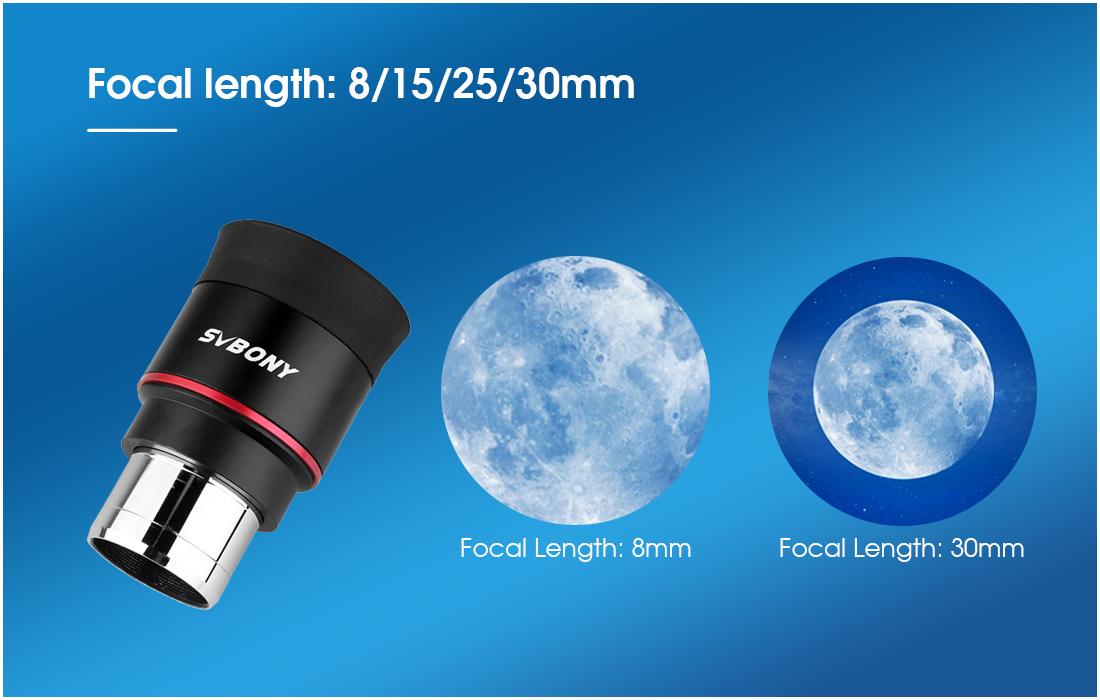 Great Quality/price for F4 Newtonian
Got the 25mm. Heavy, well built. It offers sharp image, great TFoV, lot of details. Tested with small F4 Newtonian, no distortion aside the normal coma that such scope produces. very high quality for the price.
GREAT PRODUCT
I received this 30mm eyepiece like 1 week ago, I haven't had the opportunity to properly test it because of the clouds, but I have to say that the images produced by this huge eyepiece are very sharp and clean. I used it to see Orion and Pléiades and the stars shine bright. The eyepiece is bigger than others from Svbony that I already own and it is heavier. In general the quality of this eyepiece is very good.
Model
SV207
Eyepiece Type
Super Plossl
Focal Length
8mm
15mm
25mm
Field of View
50 degrees
Eye Relief
4.5mm
11mm
19.5mm
Field stop Diameter
6.8mm
12mm
20.4mm
Net Weight
78g/2.75oz
100g/3.53oz
130g/4.59oz
Dimension
Ø​37.5x43.5mm​
Ø​37.5​×52.2mm
Ø​48.0×57mm
Material
Metal
Thread Size
M28.5×0.6
Lens group
2 gruop/4 PCS
Lens Coating
FMC
Side of the lens coating
Extinction Ink
Non-slip cover
YES
Eyecup Type
Rubber
1. 50 degrees field of viewing, bigger than the normal Plossl eyepiece.
2. Each glass surface has multiple layers of coating for better Astro-image quality.
3. The edge of the lens is matt blackened to prevent stray light interference.
4. All-metal mirror structure, fine texture, superlative workmanship.
5. Safety undercut milled into the nosepiece to prevent the eyepiece from falling out of the scope focuser.
6. Plossl eyepieces with 15mm and longer focal lengths are good choices for glass wearers but for shorter focal lengths the SV190 Ultra Flat Field Eyepiece has greater eye-relief, which are better suited.