ST4 Guiding;SV305 Pro camera is designed with ST4 guiding port; Supporting the PHD2 software; and works with ASCOM plate form;
1ms to 30min long exposure; Long exposure can reach 30 minutes;You can use it for planetary imaging; lunar and solar imaging and some bright deep space objects imaging;
Back-illuminated CMOS Sensor;The SV305 Pro uses an extremely sensitive IMX290 CMOS sensor; This sensor has very high QE and very low 0.7e- read noise; which improved sensitivity in the visible-light and near infrared light regions for industrial applications.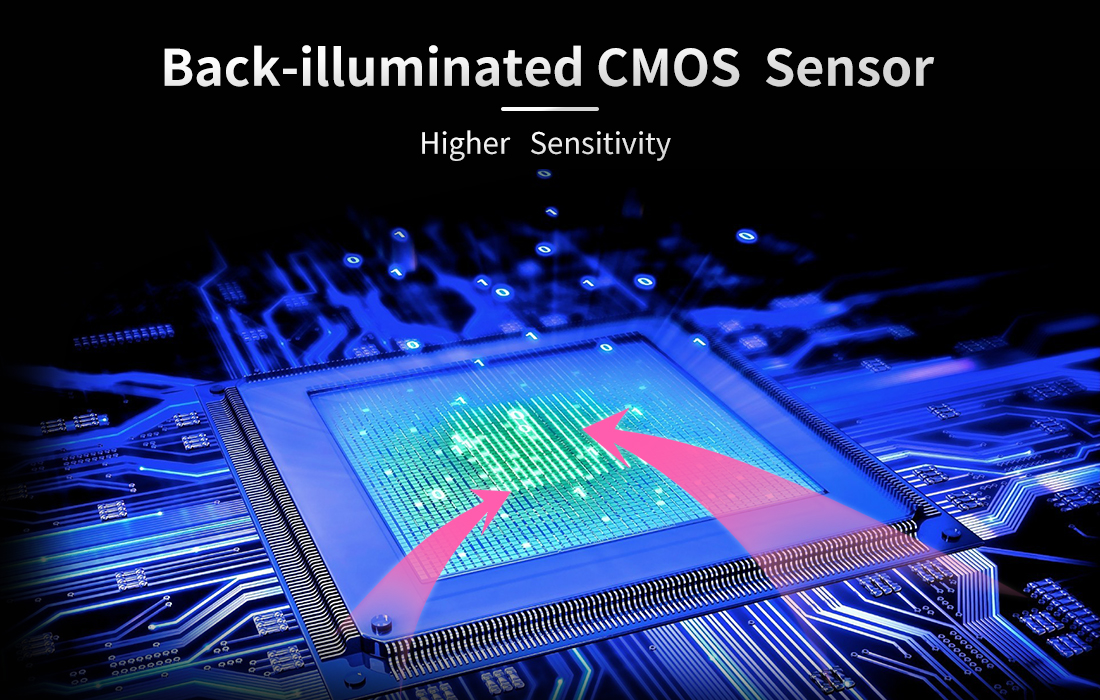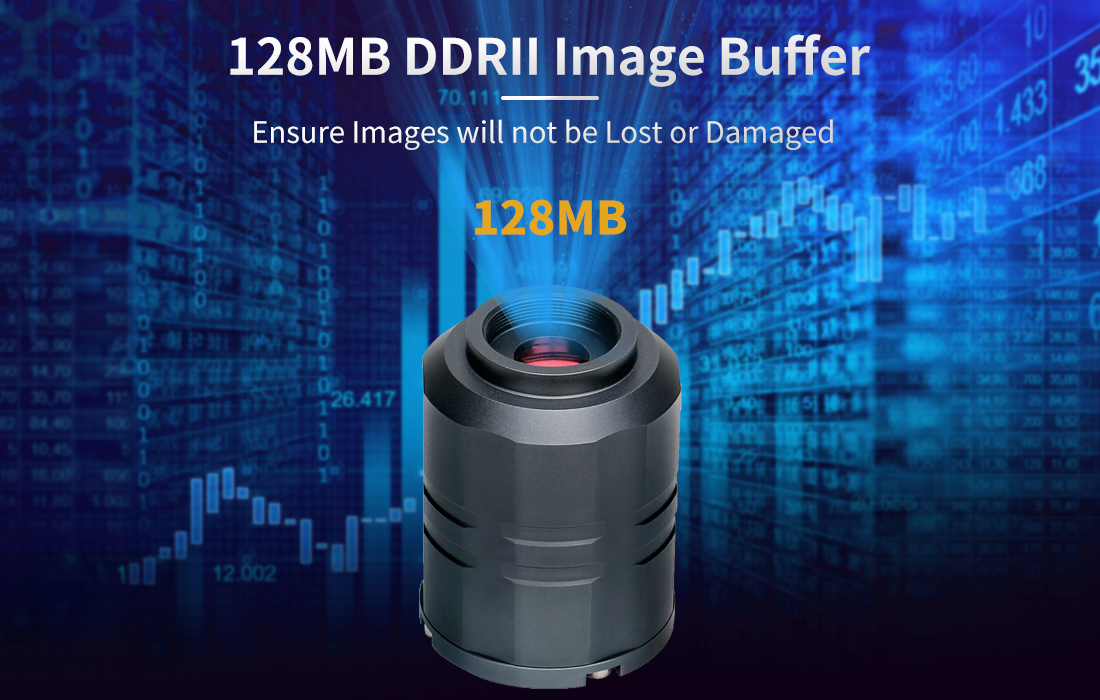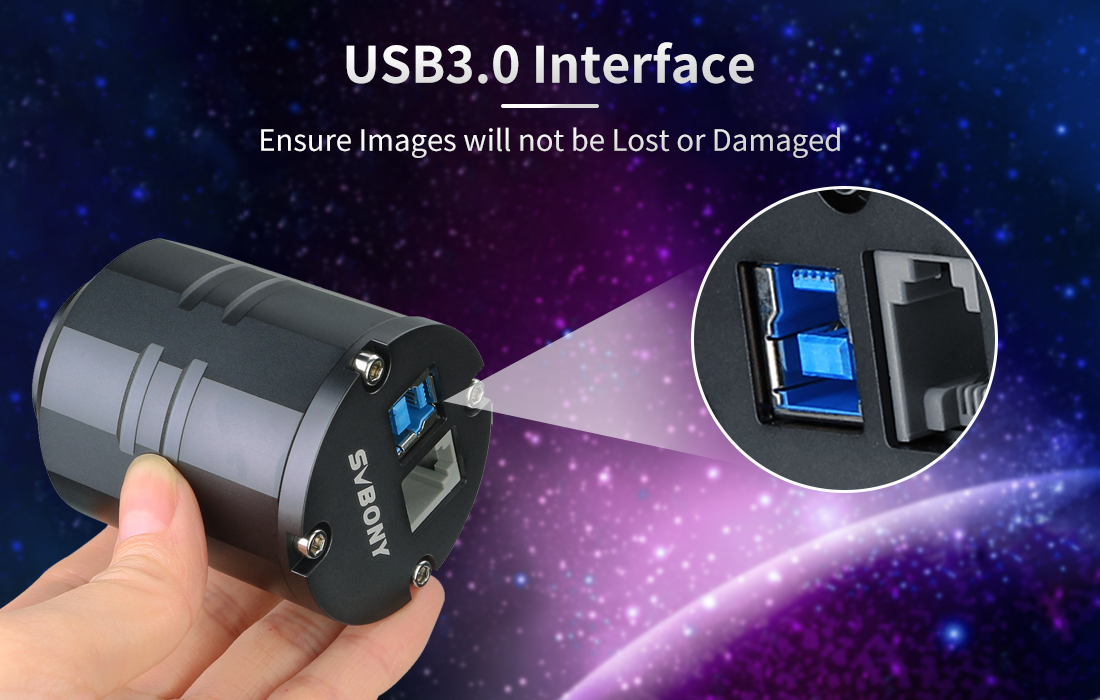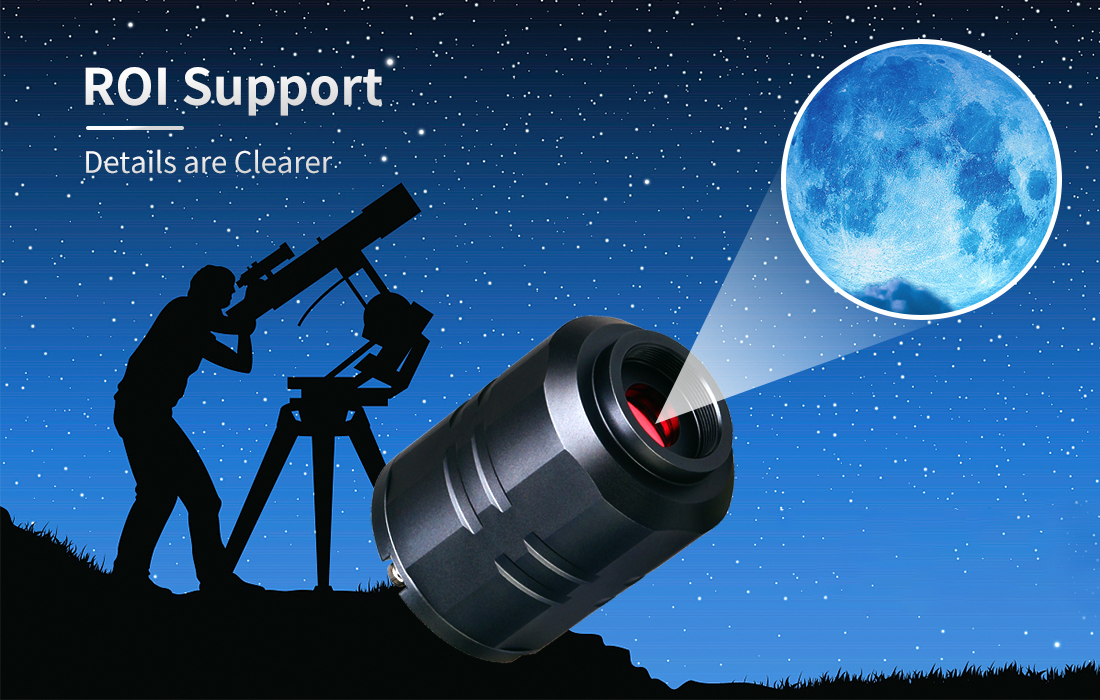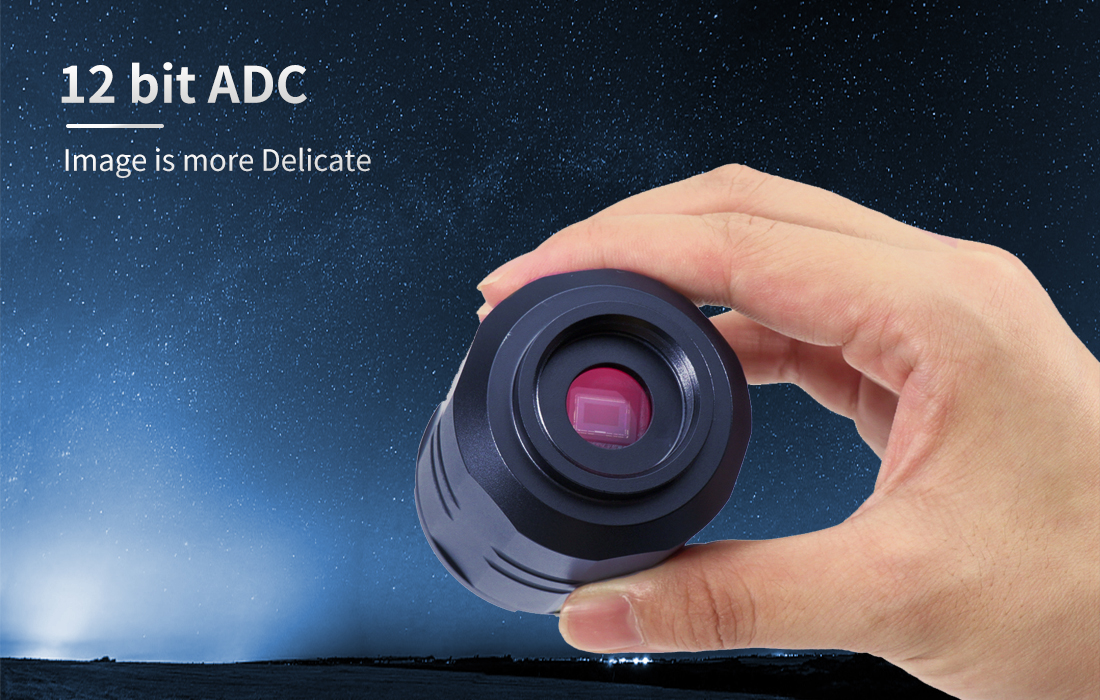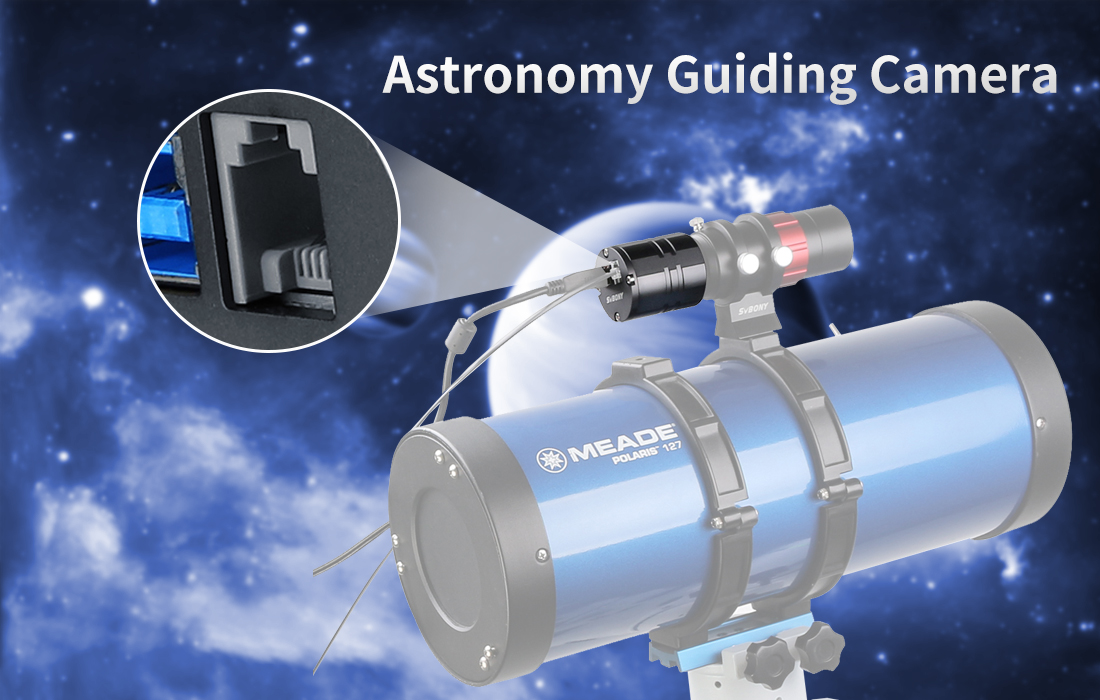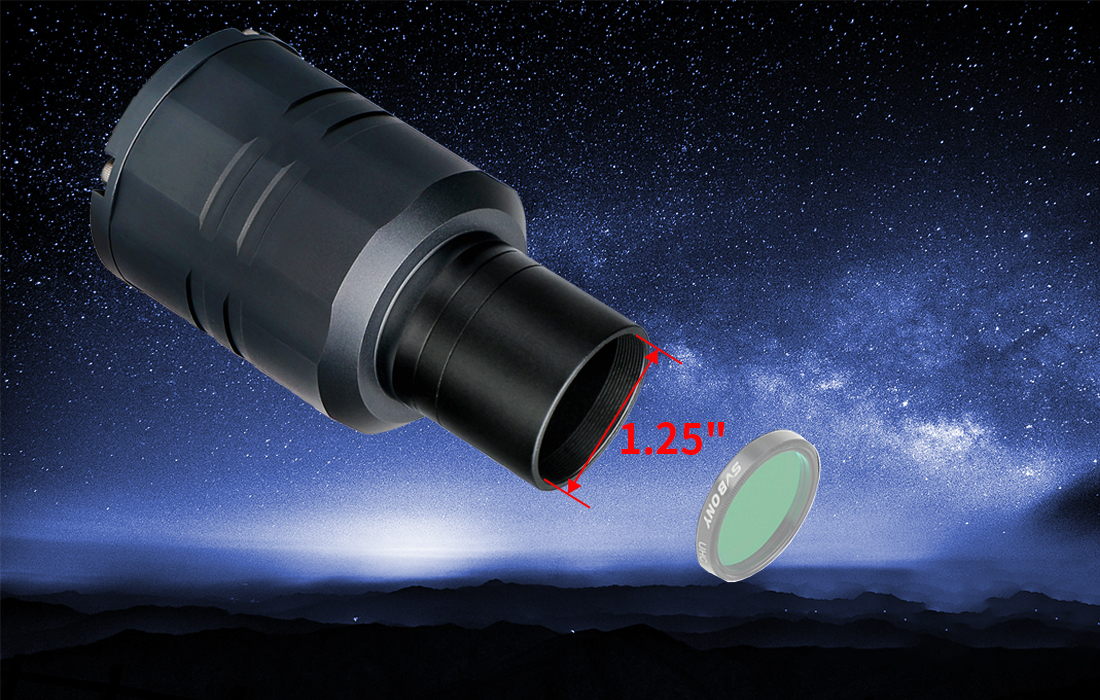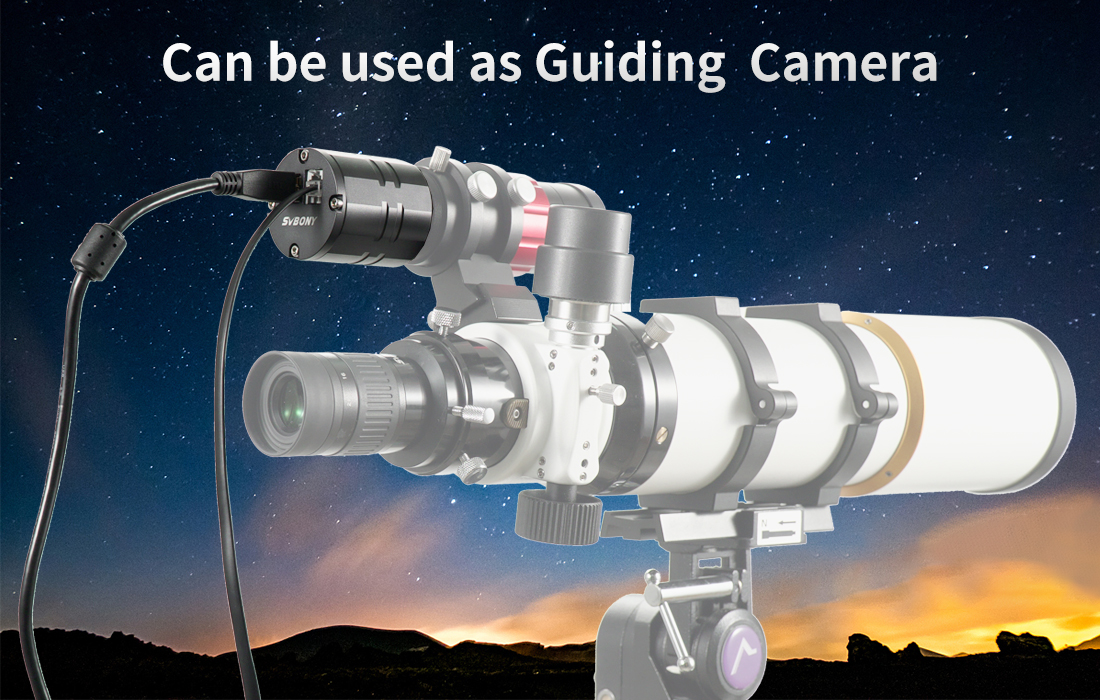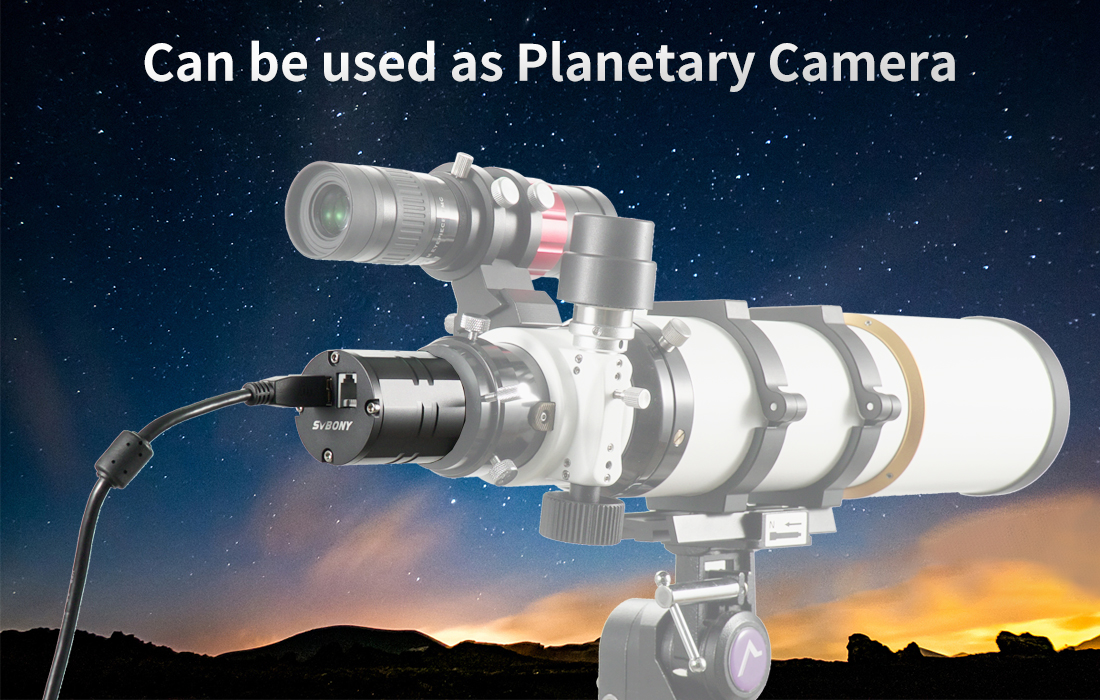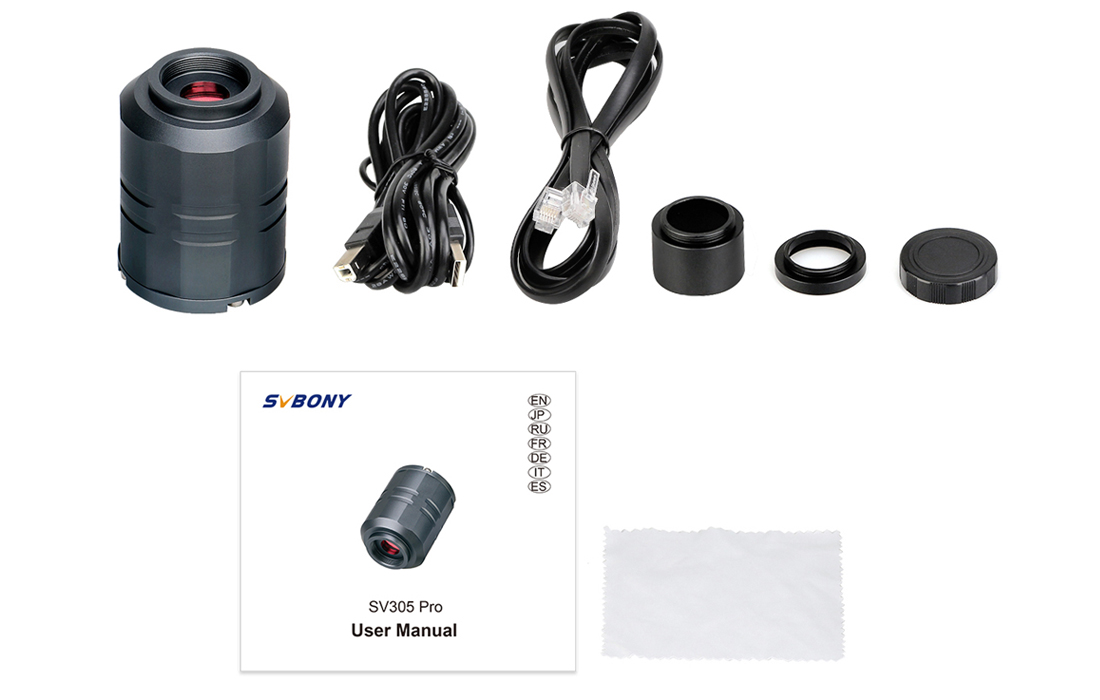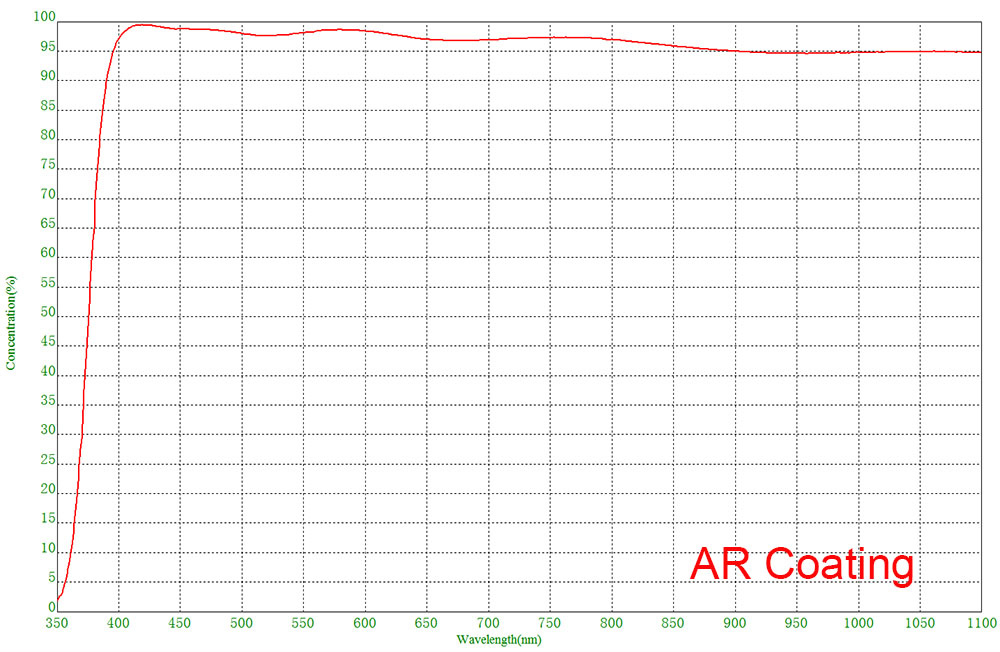 exellent rapport qualité prix
this camera is excellent value for money ideal for planetary photography with sharpcap and autoguiding with PHD2, you can also do some nebulae provided you respect the back-focus of the camera which I measured at 11 mm +/- 15% from the edge of the camera but it is 6 mm if you put the camera in abutment on the shoulder + of course you have to add the back-focus of your focal reducer if you have an SCT etc for example a 6.3 focal reducer its back-focus is 105 mm +/- 15% so you need the length of your 50 mm photo adapter + several rings to reach 100 mm plus the 6 mm or 106 mm of back focus is good. Be careful to check the back-focus of your focal reducer with your dealer!! It can vary from 55 mm to 85 mm to 105 mm depending on the model.
no consigo ver nada
sigo las instrucciones y veo jupiter con mi telescopio, pero la camara solo reproduce un circulo rojo y azul que no tiene definicion ¿que hago mal?
Great camera for a great price
Have to be honest - I have been a bit skeptical about the camera given it's rather low price compared to similar spec'd brands. However, you will be surprised not just about the performance but also about the build-quality. Sealed in a metal frame, it feels solid and indestructible. It comes securely packaged along with all cables and additional spacers. With recent driver updates, you can connect the camera to any software package including any ASCOM compliant client. I tested with SharpCap as well as N.I.N.A - both work great. Together with the SV503 80mm refractor - it produces beautiful and sharp results. Given it's HD resolution you are probably restricted to planetary captures but given it also supports the ST4 auto guider port - it represents a great alternative as guide scope as well. I tested with PHD2 and star detection and tracking work great. Overall - great camera for a great price!! Clear skies everyone.
everything in one box
I bought the sv305pro as I wanted a guide scope/ imaging camera for my skywatcher startravel 150 and explorer 130 pds... let me tell you it hasn't disappointed... works well with sharpcap and the buffer helps with slower usb connections .... I would recommend this or the sv305 if you don't need the guide features ... its worth the little bit more to have them though.... this astrophotography aid has been a game changer for me and has revitalised the stargazing hobby for me .... Happy imaging and clear sky's... barry
| | |
| --- | --- |
| Brand | SVBONY |
| Model | SV305 Pro |
| Sensor | 1/2.8" CMOS Color |
| Sensor Model | SONY IMX290 |
| Pixel Size | 2.9µmx2.9µm |
| Resolution | 2MPixels(1920*1080@120FPS)360*240@260fps |
| USB Type | USB3.0 |
| Shutter | Electronic Rolling Shutter |
| Exposure Time | 1ms~30min |
| Gain | Automatic/Manual |
| Maximum Frame Rate | 120FPS(1920*1080) |
| ADC | 10 bit/12 bit Out 8 bit/12 bit |
| Filter | IR CUT filter |
| Support OS | Windows, Linux, Raspberry Pi & Mac OS |
| Support Telescope | Telescope with 1.25'' diagonal base hole |
| Power Consumption | 230mA@5V |
| Cable Length | 2m |
| Working Humidity | 30%-80% |
| Storage Humidity | 20%-90% |
| Operating Temperature | -10°C~50°C |
| Storage Temperature | -20°C~60°C |
| Weight | 135g |
| Package Length*Width*Height | Ø*49.5*65mm |
Svbony SV305 Pro works with Windows, Linux, Mac OS and Raspberry Pi system.
>Windows system with Sharpcap software 3.2.6433 and latest version
https://www.sharpcap.co.uk/sharpcap/downloads
>Linux system with AstroDMx capture for Linux & Raspberry Pi, Version 0.78.3 and Latest Version
https://www.astrodmx-capture.org.uk/astrodmx-capture-downloads/
>PHD2 Software for Guiding, Version v2.6.9dev1 and Latest Version
https://openphdguiding.org/downloads/
> Mac OS with AstroDMx capture for Linux (version 0.84.7 )
https://www.astrodmx-capture.org.uk/astrodmx-capture-downloads/
------------------------------------------------------------------------------------------------------
------------------------------------------------------------------------------------------------------
128MB DDR Buffer
The SV305 Pro has a built-in 128MB DDRII image buffer. The benefit of the image buffer is that the memory will cache the image and transfer it to the computer when the USB interface is not busy or being interrupted, and the frame will not be lost or corrupted. This buffer also allows a slower computer with USB 3.0 socket to capture every frame without loss even if the USB socket is occasionally busy with other peripherals. This buffer also makes it possible to run multiple cameras using one computer without USB transfer problems.
Any Area ROI Support
The SV305 Pro has ROI function. A smaller region of interest (ROI) is read out from the sensor, leaving the image scale of the object being imaged, unchanged. Allow arbitrary resolutions to be set.
ST4 Guiding
SV305 Pro camera is the first guiding camera of Svbony brand.
It is designed with ST4 guiding port. Supporting the PHD2 software, and works with ASCOM plate form. You can use the computer to control telescope mounts have an autoguiding port that connects directly to the autoguider (usually referred to as an ST-4 port, which works with analog signals).
ADC 12bit
The SV305 Pro camera offers 8 bit RAW output or 12 bit.
(Rear focal length:7.5mm)