As we all known, amateur astronomers will take photos of the beautiful night sky. So do the spotting scope lovers. People who bought the spotting scope will watch the birders, target shooting, even use it for hunting. Only see through the spotting scope won't satisfy them, they also need keep something in memory, to take some photos. You could not take the photos by hold the smart phone directly to focusing on the scope eyepiece. You need a phone adapter. What should you do if you want to take photos by your Canon or Nikon camera? then you will need this Svbony SV123 photography extension tube. Let's see how to use it.

Firstly, what's in the package:
The upside tube, the downside tube, and 7 screws.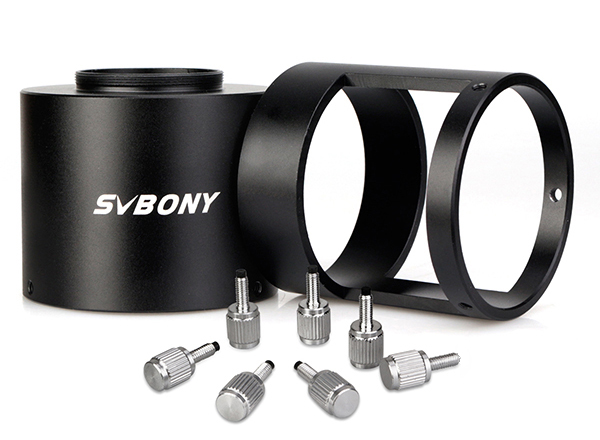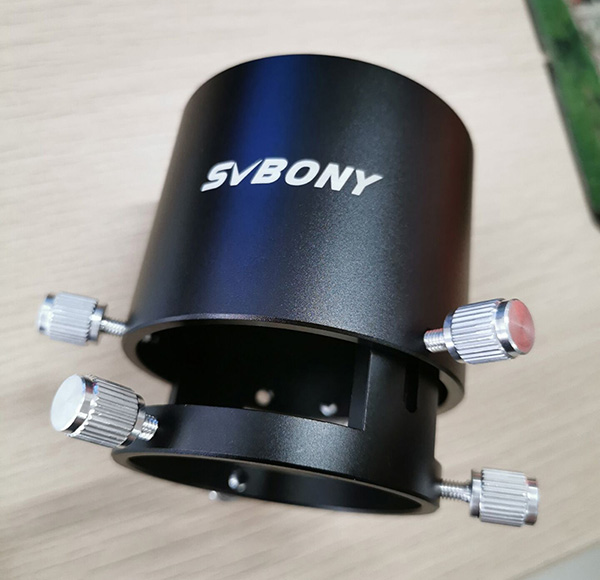 Totally quality metal structure, it is very easy to use, and better than the plastic adapters. And much more longer using life.
Secondly, how to set it up with theSV46 spotting scope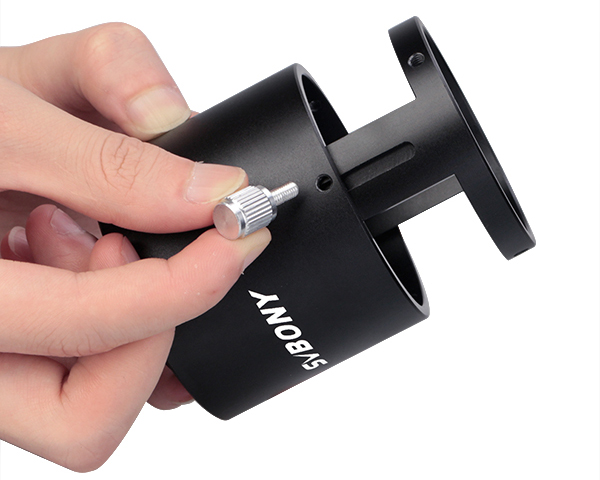 You should know how to connect the upside tube to the downside tube. Aline the a screw hole to the dent straight line, and screw on a screw slowly, please note that the narrow side with 3 screw holes with be outside, because this side will be added 3 screws to hug the scoptting scope eyepiece. And the other side without any screw holes, so put that side into the upside tube with logo. See how it will be in the following picture.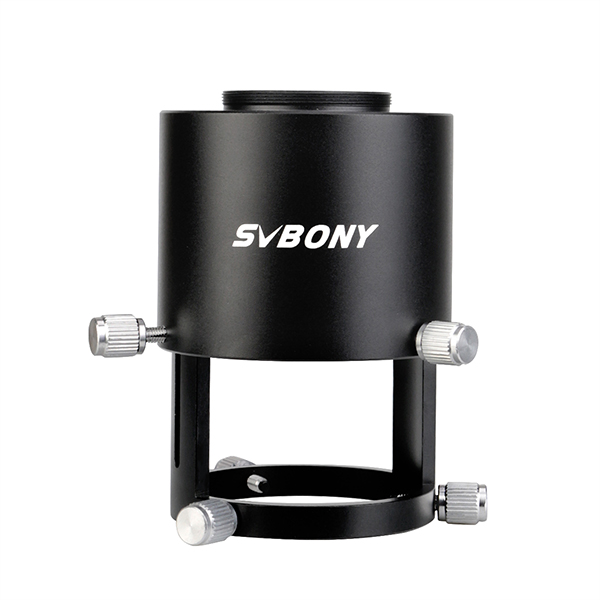 and then you should connect this SV123 extension tube to the camera, with a camera adapter. If you use Canon camera, then you need to buy a adapter for Canon camera. If you use Sony camera, then you need buy an adapter for Sony. Also, if you use Nikon camera, then you should buy an adapter for Nikon. Please keep it in mind, thanks!
Here is the connecting method;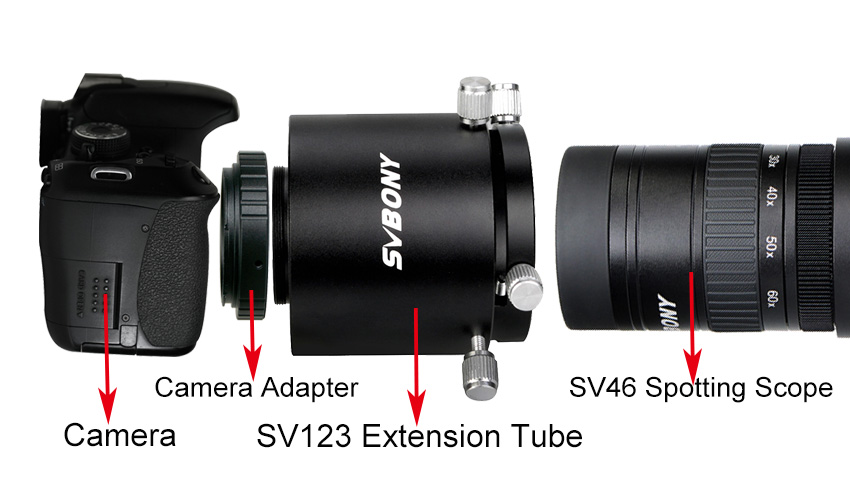 Camera—camera adapter—SV123 extension tube –your spotting scope
As you looking the different target, and you also change the different magnification power, adjust the focus knob is necessary. So the special of this extension tube is its length is changeable, and the changable length is 30mm.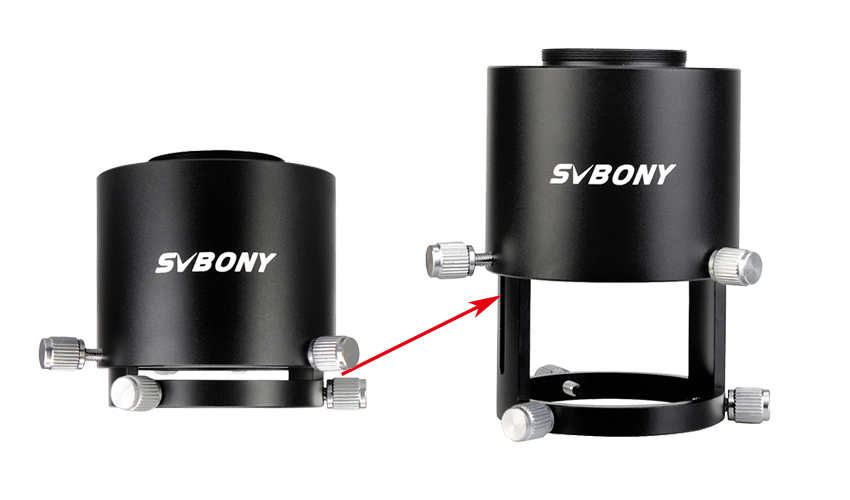 When you read here, I think you will know how to set up the SV123 tube to your spotting scope. People may ask: can I use your SV123 tube with my spotting scope? Does it support my spotting scope?
The SV123 could work with 49mm to 58mm spotting scope eyepiece. Check your eyepiece's diameter, if it in the range of 49-58mm, then buy it without any hesitation.
If still any questions, please send email to info@svbony.com. We will try our best to help you. thanks for your reading.