SA 412 Spotting Scopes - Bring The Target Close To You
SVBONY has released a new target-viewing scope SA412 20-60X 80 HD Spotting Scope -- meet your different observation needs. It is easy to operate and brings the target close to you. Let's have a sneak preview of this target-viewing Spotting scope!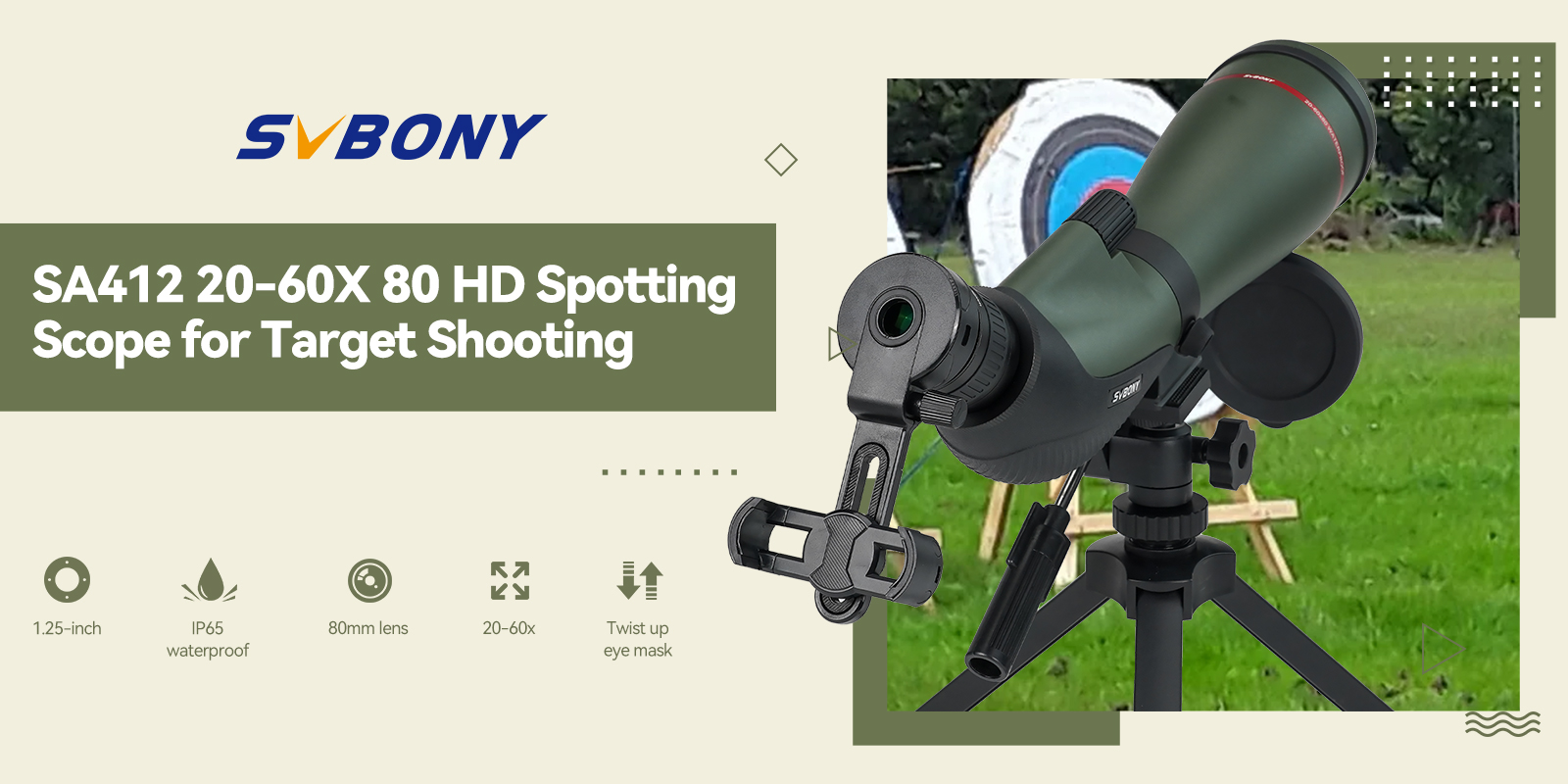 Feature
1. 1.25" standard interface Multi-purpose, realizing digital target observation
2. Mobile phone bracket and Bluetooth shutter; the mobile phone bracket is connected to the mobile phone to shoot video, and the Bluetooth shutter solves the problems of image shaking, blurred imaging and long-distance shooting caused by using the mobile phone alone in the shooting process
3. Upgrade tripod; the height of the central axis is adjustable, which is convenient to adjust the height according to the needs of use
4. HD optical glass image edge details are clear and sharp target hole details are clearer
5. 80mm large object lens stronger light gathering capabilities detail imaging is brighter
6. 20-60x,Variable 20-60 times magnification and 105ft~52.5ft/1000yds field of view
7. Twist up eyepiece; twist up and down for comfortable viewing with or without eyeglasses
8. IPX65 waterproof and fogproof, prolong service life.
Want to learn more details, pls switch to the following pages:
https://www.svbony.com/sa412-spotting-scope-with-mobile-phone-bracket-bluetooth-shutter/
https://www.svbony.com/sa412-spotting-scope-wifi-camera-with-desktop-tripod/