Hello everyone, good news for SVBONY followers, the new deep space camera SVBONY SV405C Cooled Camera is in the processing now. As many people used the SV105, SV205, SV305 and SV305 Pro camera, they ask us to produce the deep space camera. SVBONY welcome all customers' comment and requirement, we keep learning, and try our best to make quality products to satisfy people's need. Hope you will like this new coming SV405C camera.
Here are some details you may want to know first.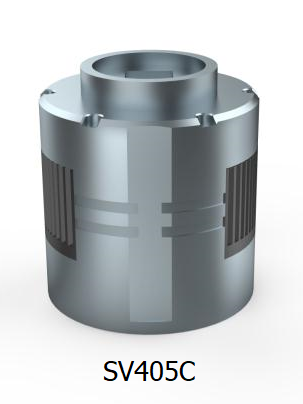 1, SV405C Camera Sensor
The IMX533 is a diagonal 15.968mm (1-inch), 9MP CMOS image sensor in a square format with a 3.76 um pixel size, capable of producing frames at 20 frame/s in 14bit mode. In addition, it realizes 12-bit digital output at high speed of 63.6 frame/s.
IMX533 backlit sensor
Sony's back-illuminated CMOS image sensor improves sensitivity and noise reduction – the key factors to enhancing image quality, while radically realigning their fundamental pixel structure from front-illumination to back-illumination. It has retained the advantages of CMOS image sensors such as low power consumption and high-speed operation.
2, Color Deep Space Camera
SV405C camera is a color camera for capture the DSOs (Deep Space Objects). As you guys make the decision.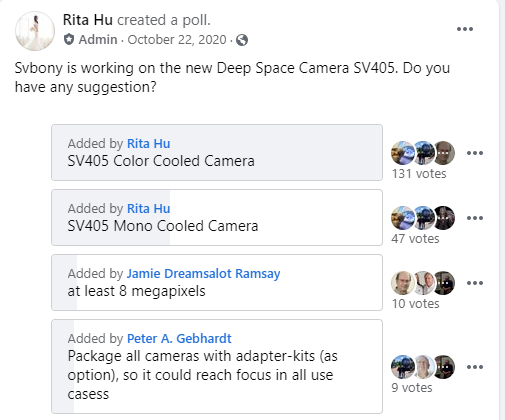 3, USB3.0 Transport
SV405 series cameras use a USB3.0 interface. With a fast image transfer speed, so people could use it do astrophotography without any problems.
4, Support System
Of course the Windows system is the first choice. Also we will make the SV405C camera supported by Linux system, Mac OS. Your needs is our motion and innovation to produce this camera.
When we release the SV305 Pro camera, it only supports Windows and Linux system. This is not good for the Mac OS users. So this time before we release the SV405C, we will test more and make sure well support by different systems. Don't worry.
5, B270 Optical Protect Window with Full Spectrum Coatings
Many people use the SV305 camera and SV305 Pro camera to do the deep space observation. Here, I have to say it again, the SV305 and SV305 Pro are good planetary cameras. The 1800s exposure time only help you see some bright deep space objects. The camera isn't that good for DSOs. It is better to buy the real Deep Space Camera to do the DSO observation and photography.
SV405C is a better choice.
You won't miss the amazing shows of the night sky.
Any question?
1, What software does SV405C support?
2, How much is it?
3, What accessories it coming with?
```
I will keep updating.