Hello Svbony fans, hope you are all having a nice day. Today I will recommend you a new product for your binoculars. It is svbony SV110 tripod adapter. See the following pictures to know them first.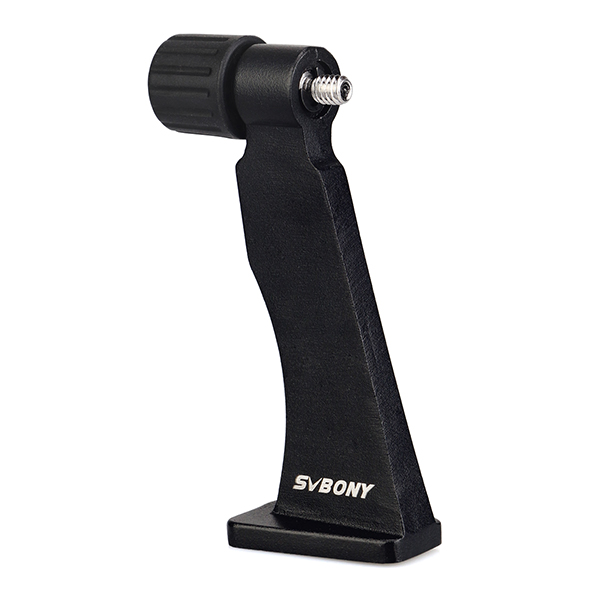 What is SV110 suitable for?
SV110 tripod adapter is designed for your Porro binoculars. Connect your big binoculars to the tripod, so that you could see the objects more easily without any sway. The tripod adapter has the 1/4 inch screw hole, which is connected to the 1/4 inch screw on the tripod head. the height of the SV110 is 100mm, and the length of the screw to connect to your binoculars is 6.5mm, the head diameter is 20mm. so before you connect the SV110 to your binoculars, please make sure the space between the two objective tube is over 21mm, so that you could use this SV110 tripod adapter without any problems.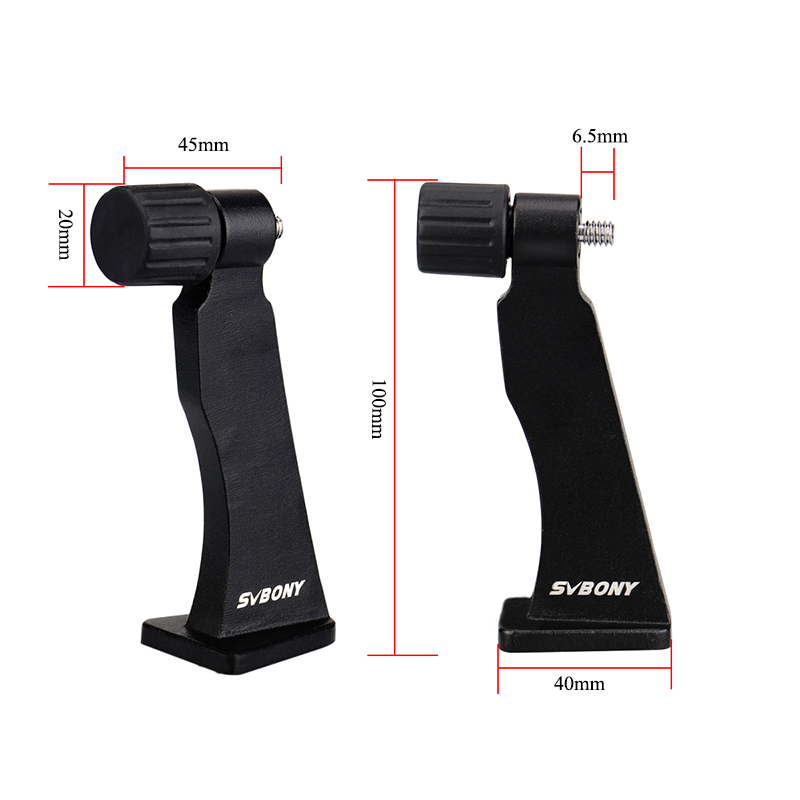 The big screw head is more easily to adjust. You don't need any other tools to adjust this screw. The adapter base length is 40mm, this will be firmly to hold on the tripod head. To make sure the stability when it working with the tripod with binoculars.
I have a pair of big binoculars, can I use the SV110 adapter?
Maybe not. If your binoculars are over 3kg, then this SV110 isn't suitable for you.
Also, if your binoculars are too small, the space isn't compatible with the 20mm screw head, then you also could not use it.
Before you buy the SV110 online, make sure the depth of your binoculars tripod adapter hole, if over 7mm, then the SV110 isn't suitable for you.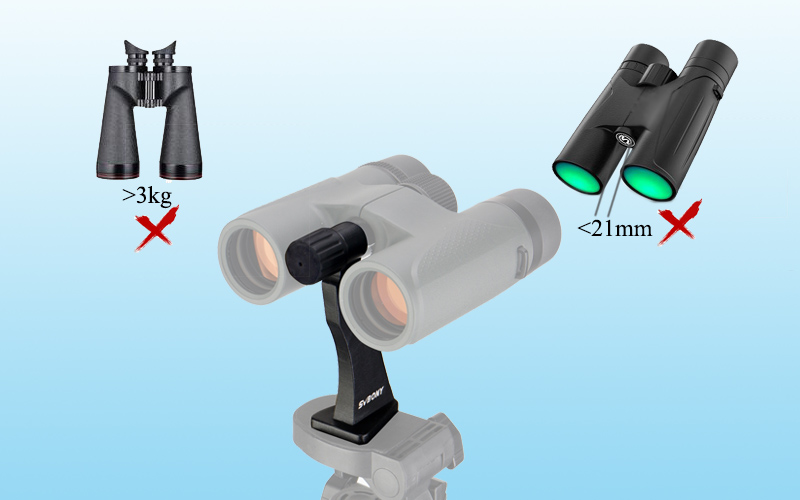 The fully metal SV110 could use for long time with good quality. If you have any other questions, please send email to info@svbony.com. We will reply you in time. Welcome!