A few days ago, someone asked a question in our community, why can't see more people talk about their experience or ideas about shooting with the SV220? Many friends left a message below and shared the photos they took, and also provided some helpful suggestions, which reminds me that I should always collect yours feedback to help more people who are interested in the product understand the actual shooting effect. Of course, the imaging effect of astrophotography will be affected by many aspects, such as equipment, exposure, weather, location, post-processing, etc. The same equipment, different people feel different when using them. Therefore, the picture material and evaluation we provide are just a reference. Also, this doesn't include all the feedback, we've only collected some of it. To get more information, you can follow our social media, especially Facebook, search for the model of the product, then you will see a lot of related posts, of course, YouTube, and forums will also be a good help.
IC 2177 is a region of nebulosity that lies along the border between the constellations Monoceros and Canis Major.
28/500s 3.8 hrs from my backyard.
Im colorblind , dont surprise if you see different colors on my posts.
Darks Flats Darkflats
Svbony sv220 dual Band Filter
Askar ACL 200
ZWO AM5
ZWO ASI 533mcpro
Pixinsigth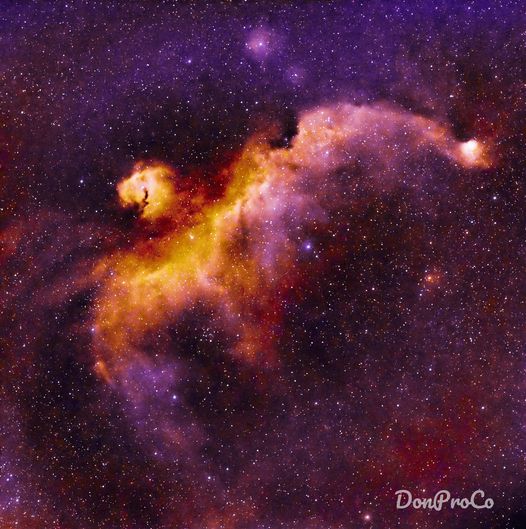 Mj Magallon
A Blazing Rendition of Horsehead and Flame Nebula
https://www.instagram.com/mjpmagallon/
Alnitak is a good test of how the SV220 performs.
Svbony SV220 duo band filter
Gain 100, 300-sec subs
Sky Rover 72mm f/6 ED Apo, with 0,8x Reducer
with flats, darks, and bias.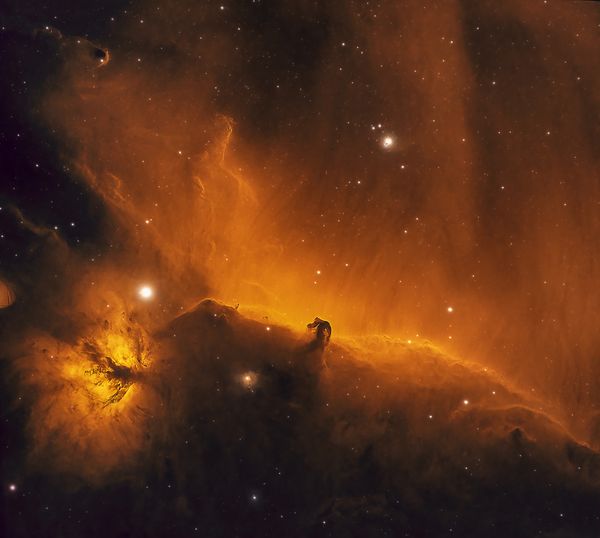 Hello everybody,
I'm really asking for some critique here. Hit me hard, nit pick the hell out of it. I know about the issues with the stars, and as far as I know I cannot fix them.
Also, the way the background is blotchy and weird at the top, does anyone know how to fix that?!?! It only showed up after the Darkstructureenhance script on pixinsight, and even after tweaking with the settings it wouldn't stop messing up the background. It makes the actual dark structures look so much better though.
This is a 2 panel *unplanned* mosaic. It just so happened that 2 of my images had a nice wider fov of this area which I think is so beautiful. The panels are 49x300 and 40x300.
Follow me on Instagram @kaidenbainofficial
Mount: PMC 8 Iexos-100 + azimuth adjuster
Telescope: Svbony SV503 80ED + SV193 reducer/flattener
Camera: Svbony SV405CC OSC cooled camera
Guide scope: astromania 50mm helical guide scope
Guide cam: Svbony sv905c
Ha/O3 filter: Svbony sv220
Processed in pixinsight
The first panel was acquired with Sharpcap but the 2nd was with NINA, phd2 for guiding and ascom device hub for all the connections.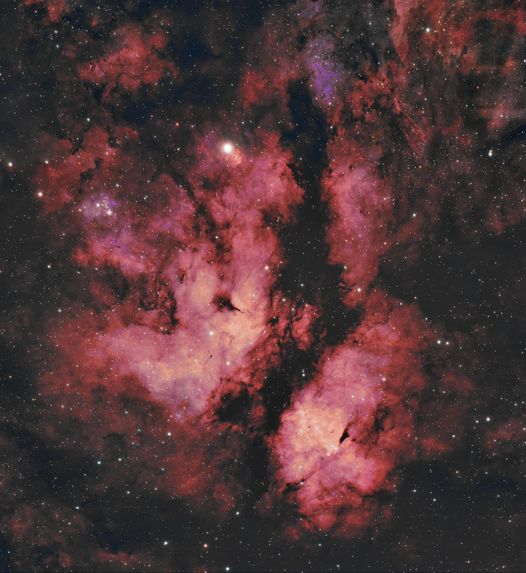 Second take of the Bat / Eastern veil nebula. this time with a dual band filter. Post processed to push the OIII more and better framing
30x 300s Gain 191 Bortle 8
Astrotech 102ED
Celestron AVX
SVBONY SV405CC @ -5c
SVBONY SV165 Guidescope
SVBONY SV305 Pro guide camera
SVBONY SV220 7nm dual band filter
Pixinsight + BlurX + NoiseX
LightRoom for final touchup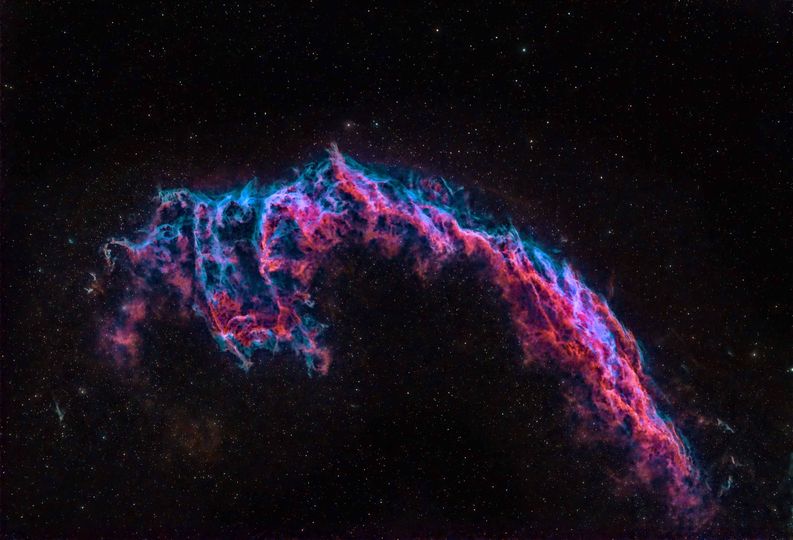 Thanks again for sharing the above and hope this will be useful to you.