Recently many fans met the focuser question, so I want to give a tutorial here about how to adjust your screw to save time.
1. Suggestions
First of all, the focuser can handle 2KG without any problems and won't sag, you should check the bottom weight if yes. If you see the tilt in your images, check the two screws if they are loosened. There are some nice suggestions from our fans.
Jason Jacks: I was taking moon pictures last night and noticed a good amount of movement when moving the focuser with the EAF. Turns out my draw tube was wobbling quite a bit and was drooping from the weight of the flattener, camera, and filter wheel. These two screws were not even a little bit tightened, they were pretty much loose. Now my draw tube is rock solid.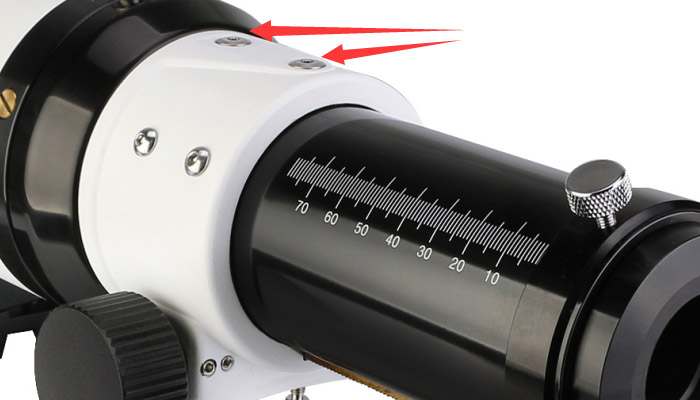 Minh Truong Nguyen: There are usually 3 screws on the focuser drawtube spread out in 3 120-degrees-spaced positions to compensate for the focuser slop. Tightening on 1 side, especially on the top will only worsen your tilt. Try then tension bolts in the underside of your focuser. It both helps the focuser stay straight and increases friction in the focuser, reducing the slippage.
Tip: Press the top brass screws not very tight. The pressing force of these three screws should be as consistent as possible, otherwise, the torque will increase if pressed too tightly, which will cause the image to jump.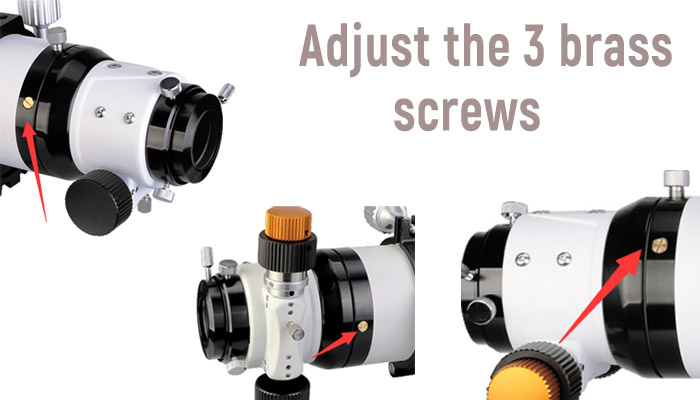 And why we don't make a manual about how to fix this? Trust me, even experienced Astronomers won't do better than the telescope factory workers, turning the screwdriver one more turn may decide whether you can do focusing smoothly or not. The next image shows the screws control focusing handwheel friction, which usually doesn't need to adjust.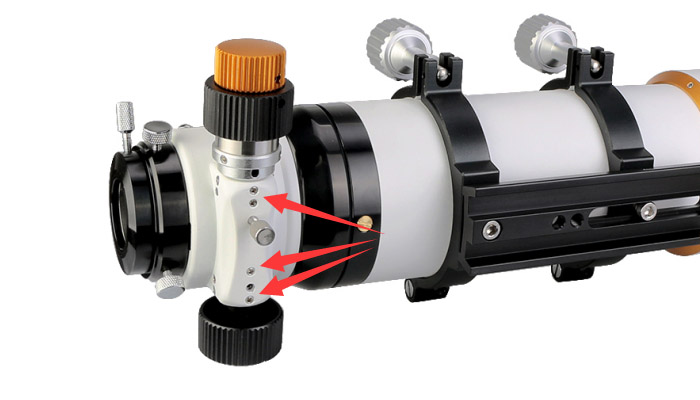 2. Guide manual
SV503:
1. Focusing handwheel fixing screw;
4. Focusing screw (adjust friction);

2, 3, 6, 7, 8. Structure adjustment screw, please do not adjust it at will, it will affect the focusing feel.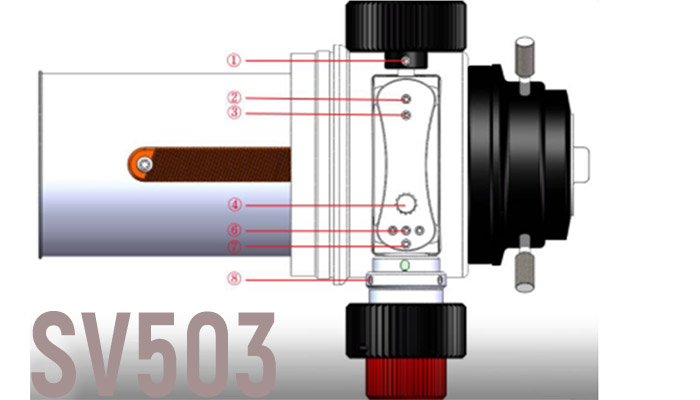 Thanks for reading.