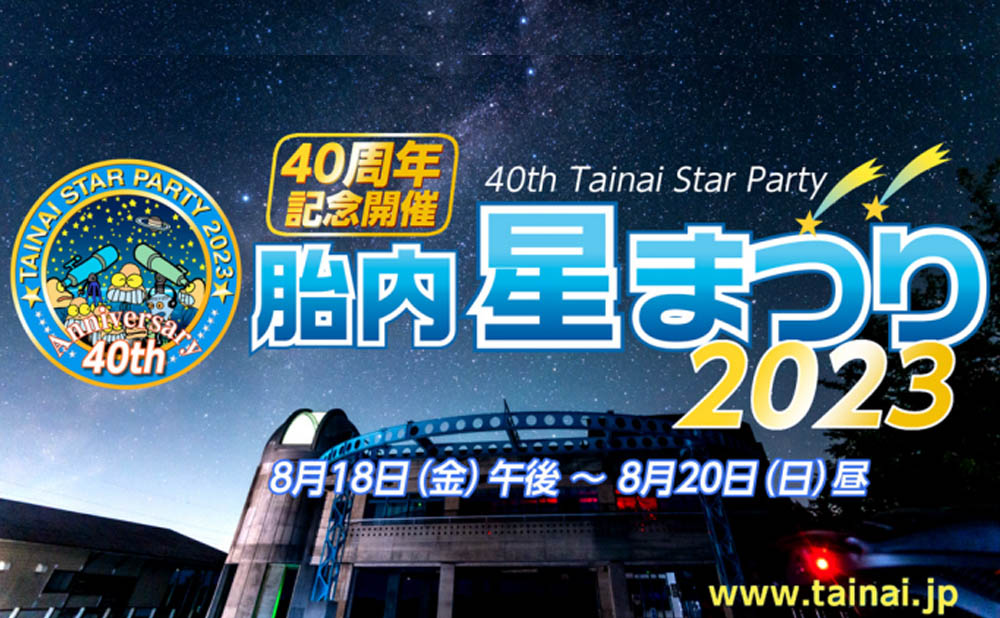 The 40th Tainai Star Party
We are excited to announce the 40th Tainai Star Party of 2023 will be held in Japan this August. SVBONY will also participate in the party. The representative of SVBONY participating in the star party is Bosque Rico - Popular YouTuber of Astronomy.
At that time, SVBONY Brand will put together an exciting range of telescope products, such as SV550 122mm APO, MK105, SV405CC, SV605MC camera with an array of SVBONY logo souvenirs to offer the great experience for all astronomy enthusiasts. People who often participate in offline astronomy activities will be delighted to see some of their festival favourites return with new gears, and to discover some amazing new eyepieces or other accessories, too.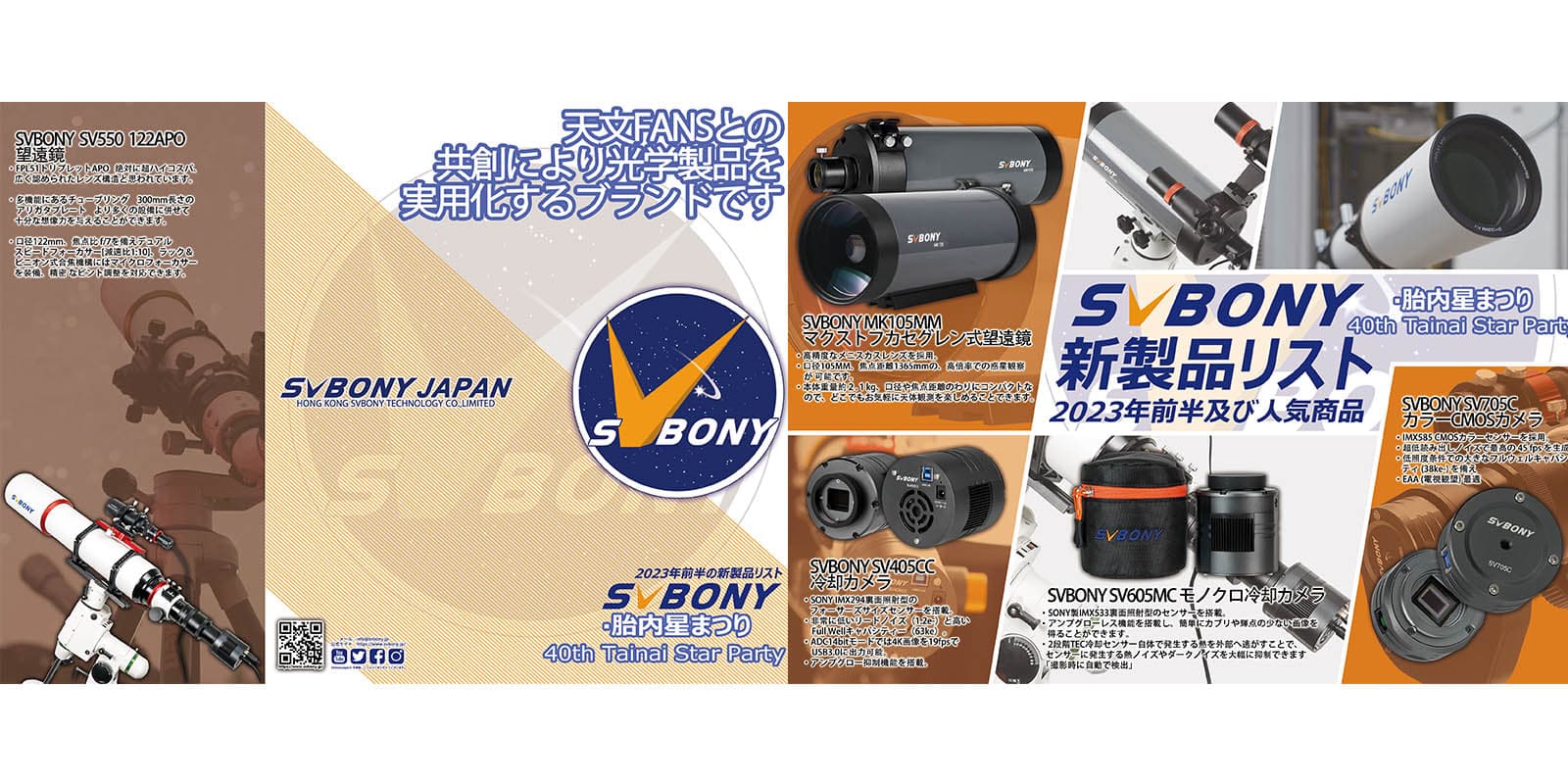 Save the exhibition leaflet now, and watch for astronomical telescope sets to go on show on August 17-20. See you soon!
Wanted to know details about the activities during the star party?
Please learn from SVBONY Japan Official Social Media Account https://www.facebook.com/groups/svbonyjapan
---