The Black Forest Star Party (BFSP) is an annual astronomy event that takes place in the Black Forest region of Pennsylvania. The unspoiled dark skies are a real treat to stargazers who attend the star party.


Location: The Black Forest Star Party is held at Cherry Springs State Park in Potter County, Pennsylvania(Bortle 2). This location is known for its exceptionally dark skies, making it an ideal spot for stargazing and astronomy events. Whether you're a visual observer or an amateur astrophotographer, it's hard to find a place as special as this park.

Event Duration: The BFSP typically lasts for multiple nights, allowing participants to take advantage of the dark skies and observe celestial objects over an extended period. The event usually spans a weekend or more, It will be held from September 15-17 this year.



Activities: The star party offers a variety of activities for astronomy enthusiasts of all levels. These activities may include telescope observing sessions, astrophotography workshops, presentations by guest speakers, educational talks, and opportunities to interact with experienced astronomers.

Amateur Astronomer Community: The BFSP brings together amateur astronomers from across the region and beyond. It serves as a platform for enthusiasts to connect, share knowledge, and foster a sense of community among fellow stargazers. Participants can exchange tips and techniques, discuss equipment, and engage in conversations about various astronomical topics. For astronomy enthusiasts, this is a rare experience. You have the opportunity to discuss astronomy stories with other people, enjoy the fun of shooting, and get a good relax.




The Black Forest Star Party is at the same place as same as the Cherry Springs Star Party which we participated in June this year, but at a different time of year.



Remember the sharing about the star party in June? Benjamin and Thomas represented us at the party and showed off our SV550 122mm for the first time. This attracted the attention of many people, and let us know more friends.

If you plan to go to the Black Forest Party in September, please contact us in advance. We are eager to have more friends join us and provide everyone with an opportunity to get to know each other. Become our representative to enjoy more discounts and free testing opportunities!

Looking back at some of our memorable moments at the cherry spring star party.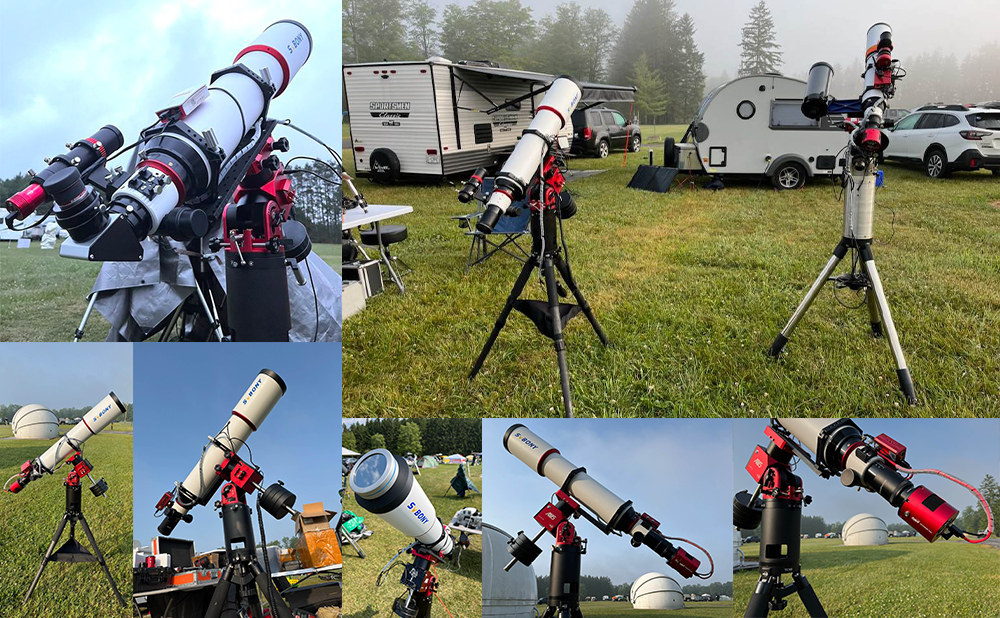 Any questions about the party, you can write to us or contact Cindy on Facebook.
Email: sales@svbony.com
FB Group: Svbony Telescope Club