Why need to upgrade the SV405CC Camera?
Great news for the svbony followers, the astronomy camera SDK is updated to the version V1.10.1. And the SV405CC firmware is updated to the version v2.0.0.6. This version firmware is for the camera which has short exposure time crash problem. Not all the camera need this firmware.
(When you receive a firmware update notification when connecting to SV405CC using Sharpcap, if there is no problem with the use of the camera, don't worry, please ignore this reminder directly.)
If you use the old version software support old version svbony SDK before v1.9.7, then you don't need upgrade the camera.
If you upgrade your SV405CC camera, then remember to update the software, and the SVBONY local Driver at the same time.
How to upgrade the SV405CC camera?
Connect the camera to the computer before all.
First, download the upgrade tool, in the following. Unzip the file, you will get the upgrade tool.

Second,Run the app. [SVBUpgrade].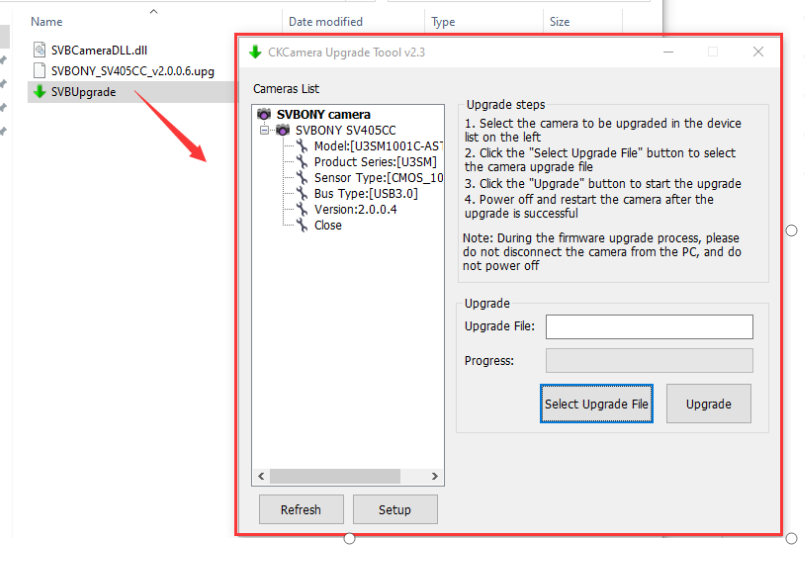 Third, Click [Select Upgrade File], the file will be auto be selected. Then Click [Upgrade] button.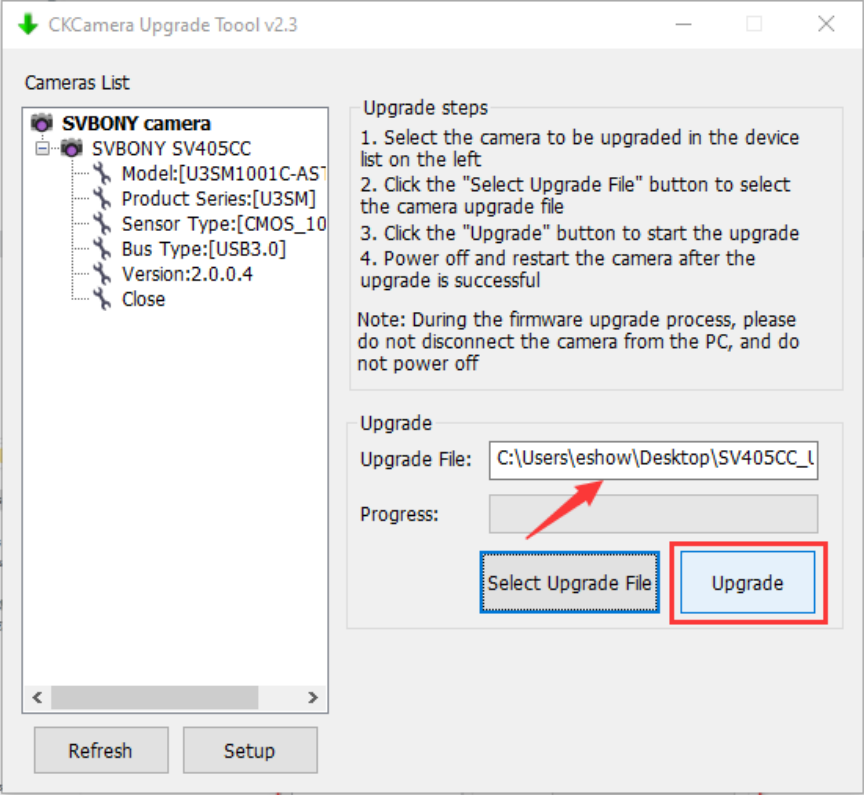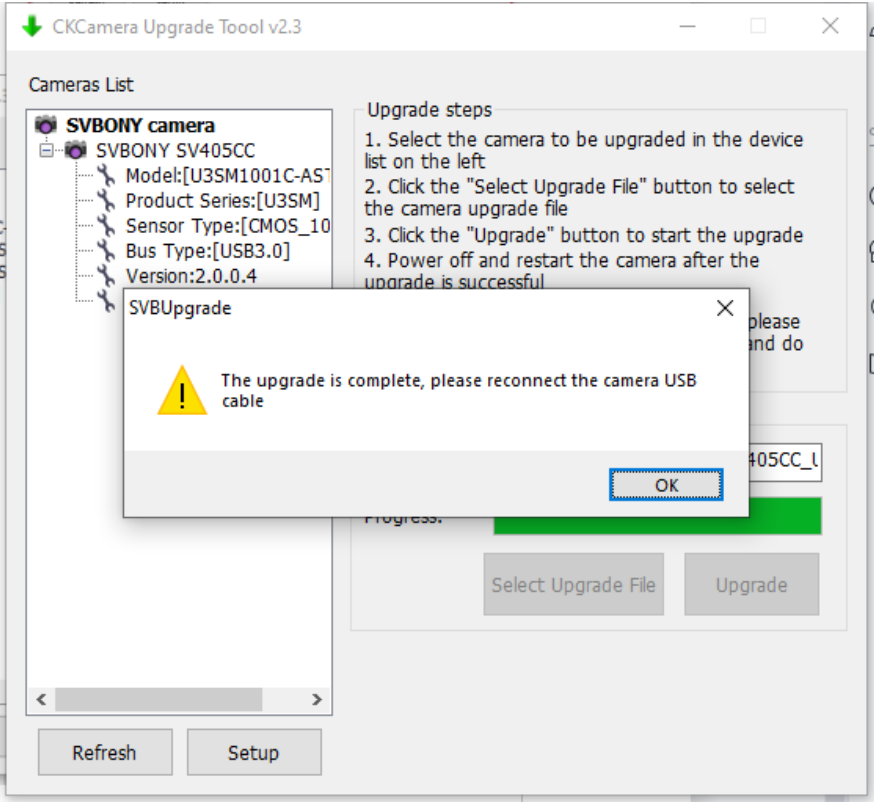 Click [OK] button to finish the process.
Finally, remove the camera from the computer,
And restart the computer and reconnect the camera, then works.
The following is the file download link and location diagram.
https://www.svbony.com/Support/SoftWare-Driver/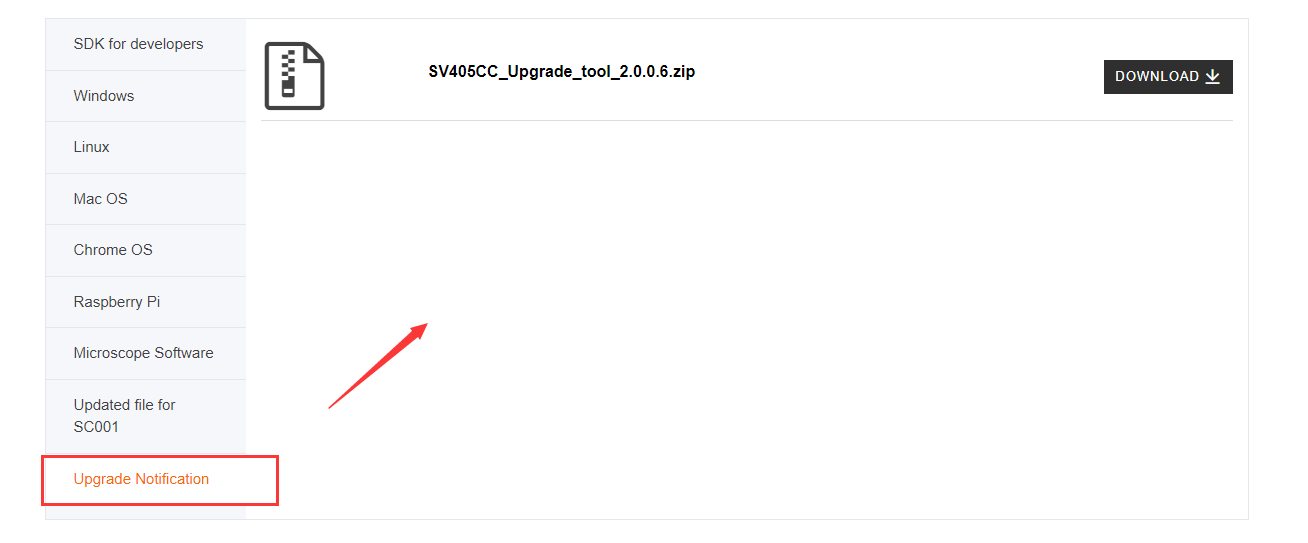 If you have any problem with downloading the upgrade tool, or the upgrade process, please send email to info@svbony.com, will be very welcome.
Thanks for your patience reading.
Welcom to comment.