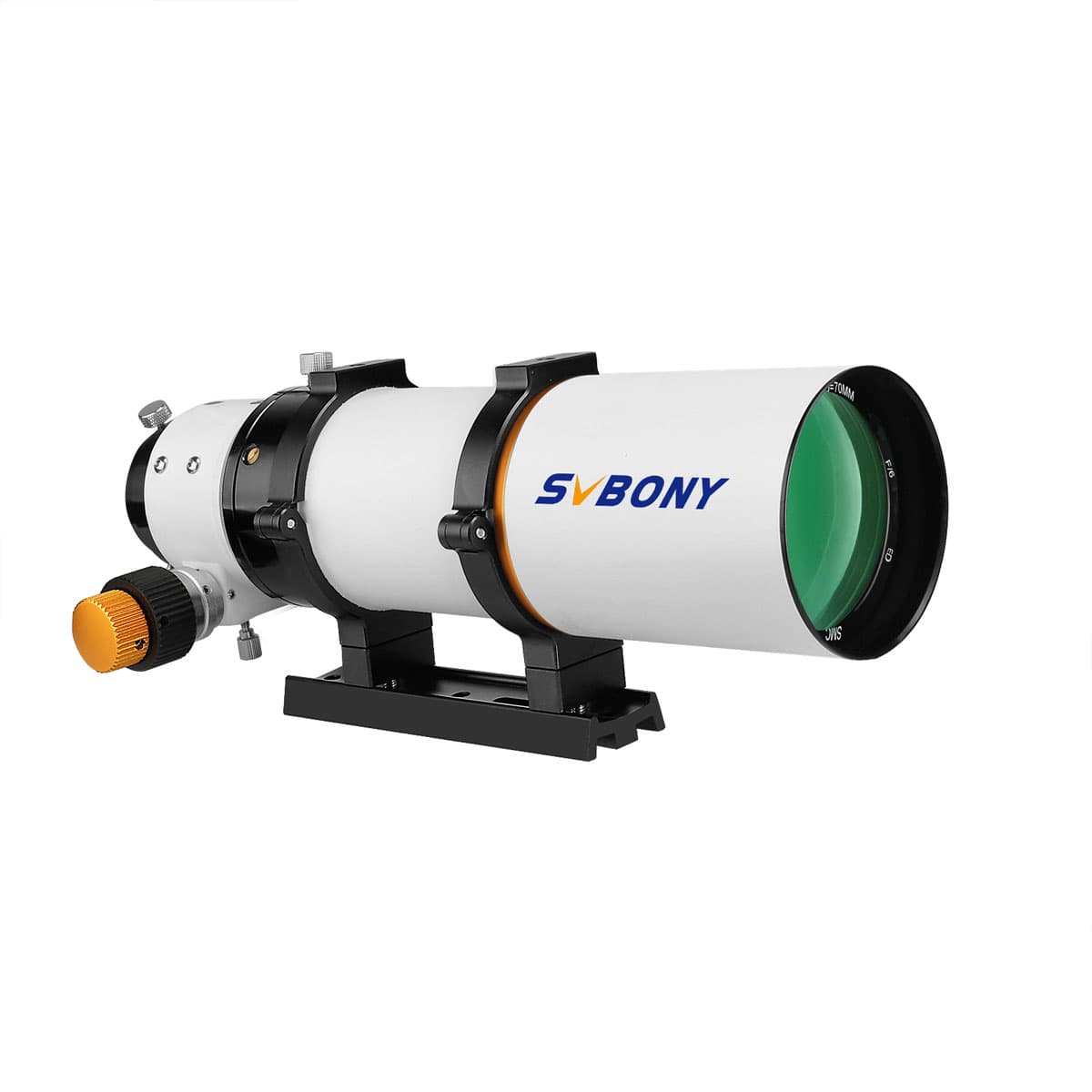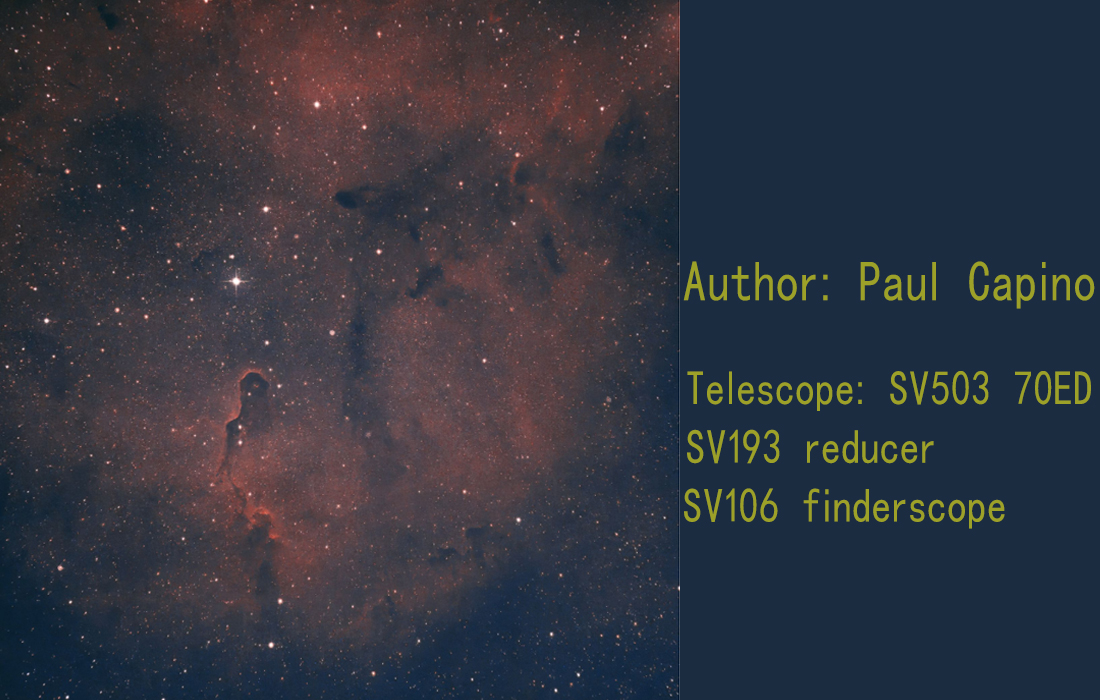 Great scope at a great deal
I am in love with this refractor. This is a well-made piece of equipment from an underrated company that will make noise in the astrophotography world. The only important piece of extra equipment needed is a field flattener to counteract the field distortion (due to it being a relatively small aperture telescope), which does come at a bit of a steep price. However, the flattener is specifically made for the sv503 70ED. The fine-tuning knob is a must for any deep sky photography, and is very smooth on the 70ED. Personally, I'd like to see a little more resistance to moving to counteract any accidental bumps after fine-tuning the focus. The 503 also comes with pre-drilled mounting points where you can attach two accessories. Currently, I have a guide scope and laser pointer attached to mine and it stays rock solid. The only trouble I've had with my scope is the relatively short dovetail plate it comes stock with. In order to balance everything well, I had to turn the plate around to extend a balancing point and barely made it work. All in all, I would have to have purchased the 80 or even 102 refractor, but my current mount won't accept more weight than the 70ED. Don't be skeptical of the price! When I first came across it, it seemed very strange that and ED refractor would be so affordable, but decided to take the chance. And I'm glad I did! I am definitely an svbony fan now and have had nothing but wonderful interactions with their sales team. Thank you!
Fine Telescope
Nicely crafted telescope. No chromatic aberration. Very nice colours too. But (so only 4 stars) strong curvature of field already with APS-C Sensor. So flattener is a must for astrofotography. Improvments recommended: longer dovetail for balancing with astrocam.
| | |
| --- | --- |
| Product Name | SVBONY SV503 70F6 ED Astronomy Telescope |
| Type | Refractor |
| ED Glass | S-FPL51 |
| Coating | SMC |
| Aperture | 70mm / 2.75-Inch |
| Focal length | 420mm |
| Focal Ratio | f/6 |
| Type of Focuser | RAP (Rack and Pinion) |
| Gear Reduction | 1:10 Fine movement |
| Resolving capacity | 1.97" |
| Limit value | 11.3 |
| Light gathering capacity | 100x |
| Max. Useful magnification | 140x |
| Tube weight | 2.22kg |
| Tube outer diameter | 88mm |
| Tube material | Aluminium |
| Back Focus Length | 90mm |
| OTA Length | 318mm |
| Dovetail & Ring | Yes |
| Dovetail Length | 150mm |
1. The appearance of the telescope is baked with high-end fine-grained paint, with exquisite appearance and delicate feel
2. The objective lens features a S-FPL51 extra-low dispersion glass ED element, which eliminates chromatic aberration. This results in the best color correction for an ED doublet lens
3. The lens adopts optical processing and low polishing technology, which is carefully carved
4. The deceleration ratio of the two-speed 2'' toothed focusing seat is 1:10, which makes it easy to achieve accurate focus