Recently, I have received many messages from customers, asking: What kind of adapter is needed to use the spotting scope with the camera?
As we all known, seeing through the spotting scope eyepiece, we will get a clear sight of the target. but how can I capture a clear image as am seeing?
Here is the solution, you need a camera, and connect the camera after your spotting scopes eyepiece. you need photography extention tube to protect the scope eyepiece, and connecting the camera. also for different camera, you need different camera adapter. for example:
SV406P with Canon camera
you need SV406P spotting scope & SV123 extention tube & Canon camera adapter & Canon camera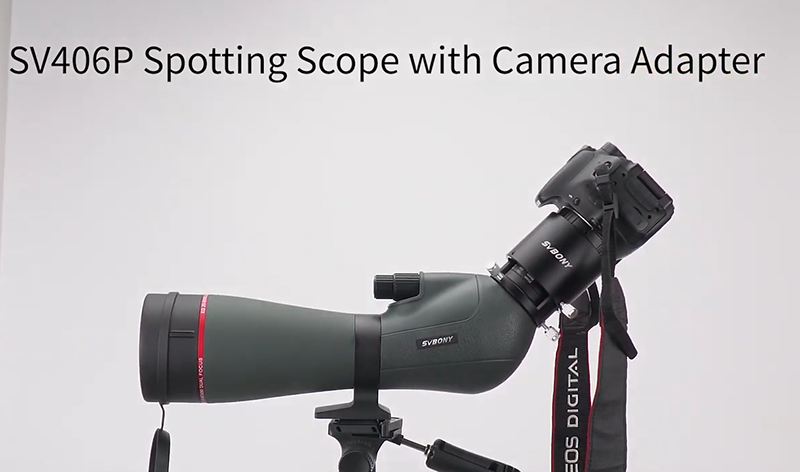 How to choose adapters and extension tube for my spotting scope ?
1, know your scope eyepiece outer diameter (OD)
2, choose the extension tube suitable for connecting the scope eyepiece.
3, choose the camera adapter, with same threads for connecting the extension tube.
Here is the details:
SV406P eyepiece OD is 53.3mm, so you need choose an extension tube inside diamater over 53.3mm.
the SVBONY sv123 extension tube inside diamater is suitable 49mm-58mm, by adjust/fixing the screws. (so it suitale to cover and fix the SV406P scope eyepiece)
and the SV123 has M42 threads for connecting other adapters.
You have Canon camera, of course you need camera adapter. SVBONY has Canon camera adapter . the SKU is W2054A.
so you get the combination in the upside picture.
The following table is showing some of the eyepiece diamaters for SVBONY spotting scopes, and the suitable photography extension tubes:
SV28 spotting scope eyepiece OD is 40.5mm, suitbale for F9110A extension tube.
if you connect SV28 to a Canon camera, then need Canon adapter.
if you want to connect the SV28 scope to SV105 1.25" USB camera, then you need adapter for connecting SV105. the SKU is W2787A.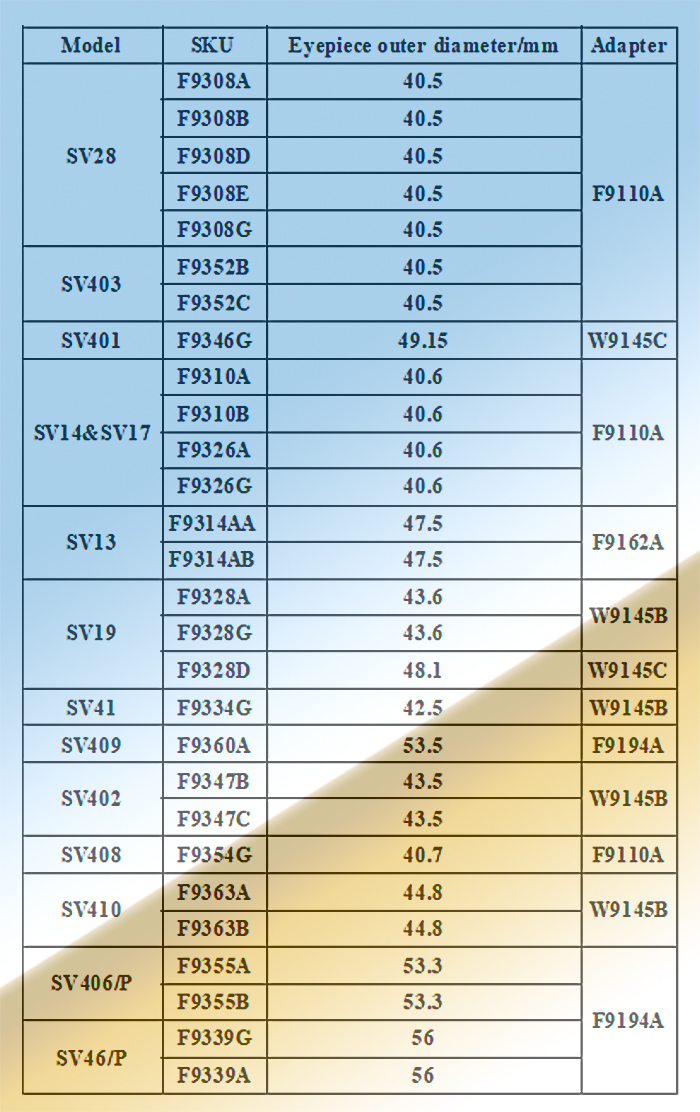 If you want to connect SV28 spotting scope to a Nikon camera, you need to choose Nikon camera adapter (W1077A).
Are these all you need?
Of course, for the spotting scope with camera photography connection, these are indeed enough.
If you want to observe, also need to test the results. the camera and the eyepiece should in focus, then you will get a clear image.
if not in focus at first sight, don't worry. adjust the spotting scope focus wheel, be slowly. you will finally get a clear image.
There also will be a problem: connecting without any problem, just not in focus. people can't get clear image.
Yes, it will be. one combination can't suitable all brand spotting scopes.
The following is a problem I encountered during the test. The combination used is SV41 spotting scope (F9334G)- W9145B(SV186 extension tube)- W2787A camera adapter- SV105 camera (F9159A).
I can't get a clear image when connect them well. when I pull out a little of the SV105 camera. i can get a clear iamge on the computer screen. yes, Pull the camera a little outside, then they are in focus.
Only one point can achieve focus, and you need to test it yourself. be patience!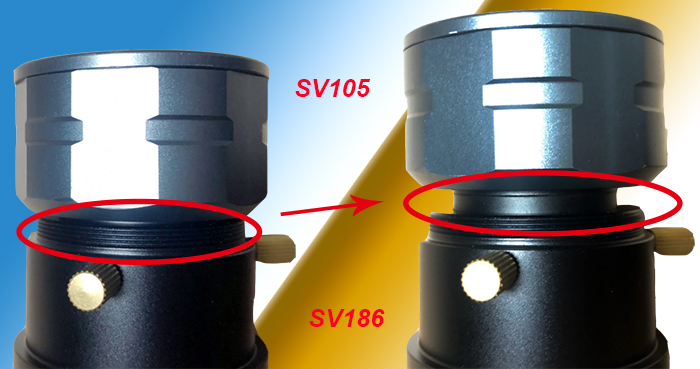 We have tested the combinations that could be used directly, please check SVBONY official website, SV46 Spotting Scope SV105 Camera.
All of the above, hope helps. if you still can't judge what adapters and extension tube should to buy, welcome all your comments in the following. SVBONY service will help you and recommend.
If you have any questions, please contact us: support@svbony. com
Thanks for your reading.