We all know that the SVBOBY SV305 Astronomy Camera is good at Astronomy observation. Do you know it also works well with the SVBONY SV601 Microscope?
Using the SVBONY SV305 camera and the SVBONY SV601 microscope, I started a biological exploration journey with my colleagues.
What does the SVBONY SV601 Microscope kit contain?
We open the package cautiously. It includes the SVBONY SV601 Microscope, 2X Extender, Glass Slide, DIY Glass Slide Material Package, 2 Eyepieces (10X, 20X), Power Cable, and User Manual.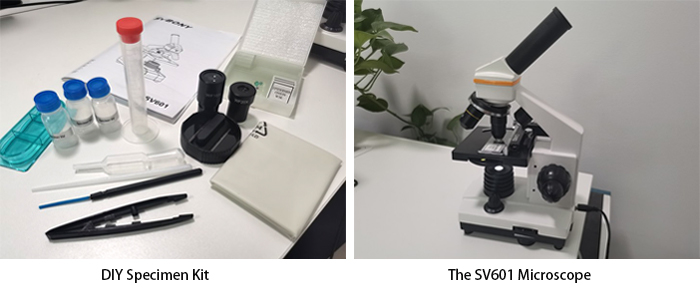 What do you need to do before using the SVBONY SV305 camera?
First, we connect the power cable, turn on the light. There are two top and bottom LED light sources on the microscope. There are 8 light levers, you can adjust the brightness as needed.
Then, choose a glass slide, you can also try to DIY a biological specimen for observation. We chose the glass slide specimen that comes in the package. We put the specimen on the mechanical moving platform and clamp it with the mobile caliper. Then we adjust the two knobs on the side of the platform. We need to keep the specimen is exactly on the small hole in the center of the platform.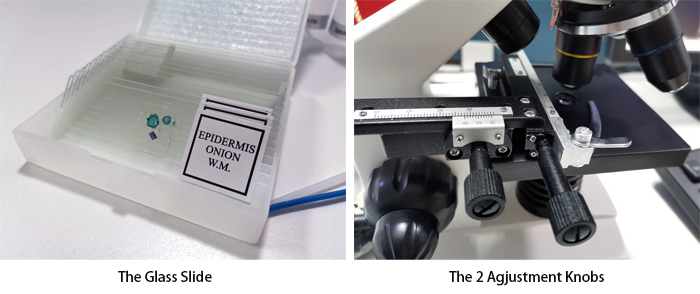 Next, find our observation object. We first choose the 10x eyepiece and 4x objective lens. because a lower magnification is convenient to find the object. Then we adjust the focus wheel, first, rotating the Coarse Focuser for rough focusing. And using the Fine focuser to fine-tune when the image is close to clear.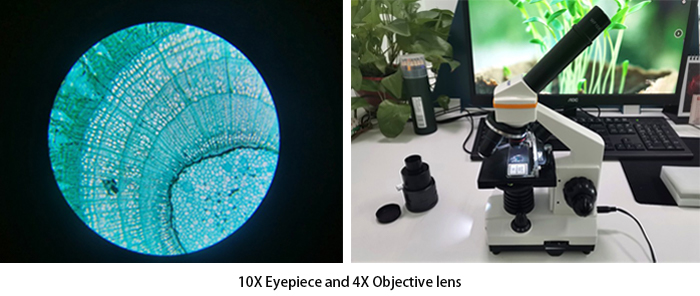 How to use the SVBONY SV305 camera with SVBONY SV601 Microscope?
After finding the observation target, we connect the SV305 astronomy camera. We remove the eyepiece and the 2X extender. And use a 0.91" to 1.25" adapter to connect the SV305 astronomy camera and the SV601 microscope.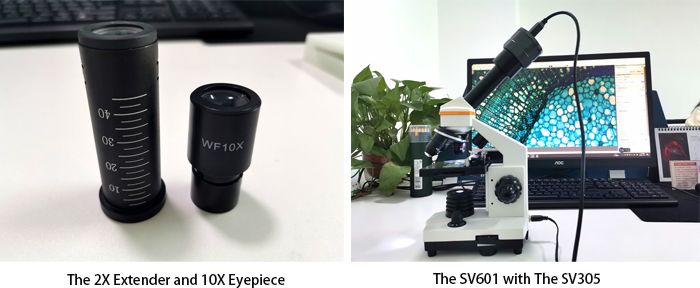 Open the Sharpcap software, select "SVBony Cameras- SVBONY SV305", we see a blurry image on the screen. We adjust the focus again until it is clear. Next, We choose the resolution as "1920x1080" and color space as "RGB24". It also can choose the resolution and color space you want. (RGB24 for color photos, RAW 8, and RAW10 for black and white photos). Then, we choose Auto Exposure and finally click White Balance to get a true-color image. You can also automatically adjust the parameters to achieve the image you want. Of course, you can adjust the filter wheel to select the color effect you like.
There are captured pics of Sharpcap by SV305 below.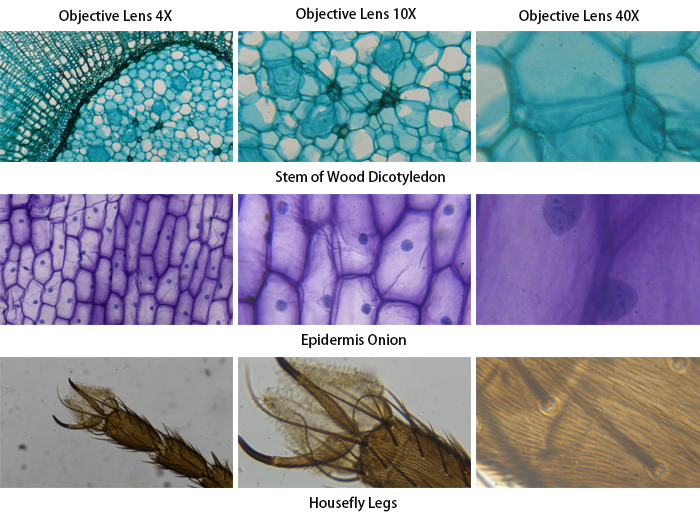 I think it would be a great experience to make your own slide specimen. And using the SV601 with the SV305 to explore the wonderful micro world, Would you like to try it?
Learn more about SVBONY SV601 Microscope: https://www.svbony.com/sv601-portable-microscope/