Category Archives :Optics Accessories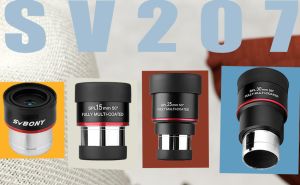 This passage is to help the people may interested learn more about the parameter of the new SV207 and why it is very cost-effective, also the introduction of Plossl's pros and cons. ...
Read more
SV207
,
eyepiece
,
accessory
,
astronomy
,
Plossl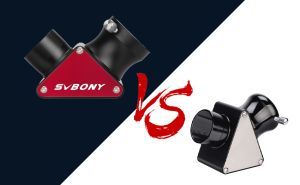 In this article, I take the SV188P and SV138 as the example, introduce each kind of diagonal's advantages and shortcomings for the beginners, the 45° is more suitable for the terrestrial, or long focus Schmidt-Cassegrain and Maksutov-Cassegrain telescopes, while it induces the CA, and so favored by today's market...... ...
Read more
SV188P
,
diagonal
,
star diagonal
,
beginner
,
SV138
,
accessory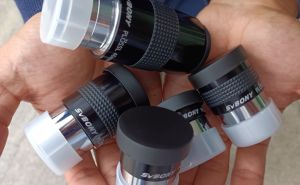 I take many pictures of the SV131 eyepiece set and test the optical quality. If you are hesitant to buy them or not, watch this blog! ...
Read more
eyepiece
,
SV503
,
SV131
,
review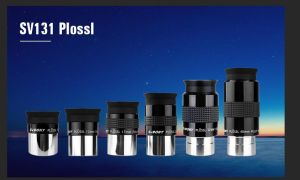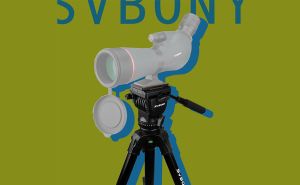 In this article, I will introduce our new SA402 gimbal tripod parameter and actual review experience. The new tripod is indubitably practical in different places, hunting, shooting, and natural observations...... ...
Read more
SA402
,
402
,
tripod
,
spotting scope
,
mount
,
telescope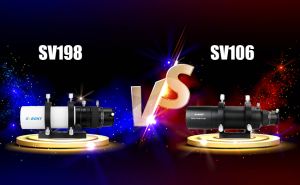 For astronomic lovers, it is difficult to locate objects in such a vast starry sky without any accessories. Therefore guide scope will exert an amazing effect on your observation. Today, I am going to place more importance on the difference between sv198 and sv106. ...
Read more
Guide scope
,
SV198
,
SV106
,
Astronomy accessories
,
W9155A
,
F9177A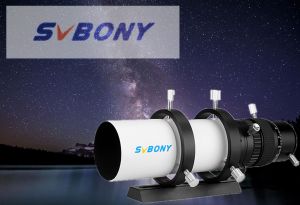 The SV198 is actually a new series guide scope compares SV106 series. The versatile usage includes OTA, load the diagonal or the CCD camera without extra adapters. No more worry about the focal length. For more clear data, click to learn more... ...
Read more
SV198
,
GUIDE SCOPE
,
guidescope
,
guide scope
,
guider
,
guiding
,
50mm