Hello, you all, today I want to share some basic information about the SV905C guiding camera.
1. Unboxing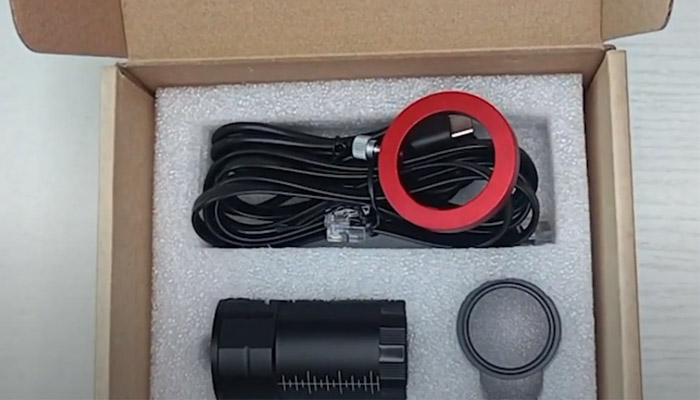 There are two layers of sponge on the carton, and you can see the camera is well protected. Now we get all the things out, which includes the camera, three adapters to connect the 1.25'' or CS lens, CD storing the camera driver information, and the cables for ST4 guiding and Type-C power/connect. The cleaning cloth and the camera manual are also listed as the necessary accessories(this time the manual has much better readability than before versions)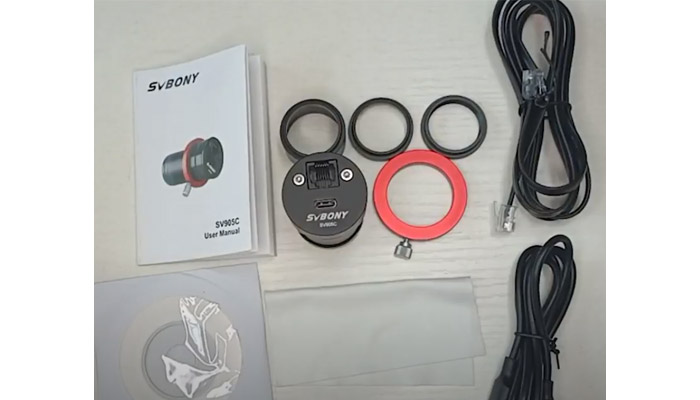 2. Details
There are two ports and fixing screws at the bottom of the camera, simple and symmetrical.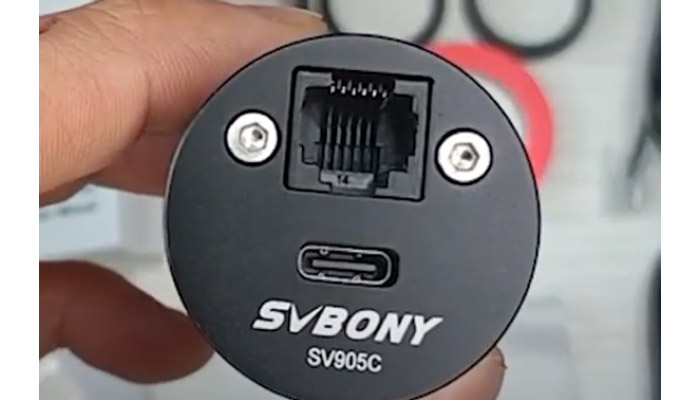 The snap ring has a Nylon tip to protect the camera body, also the red color is compatible with the SV165 30mm guide scope.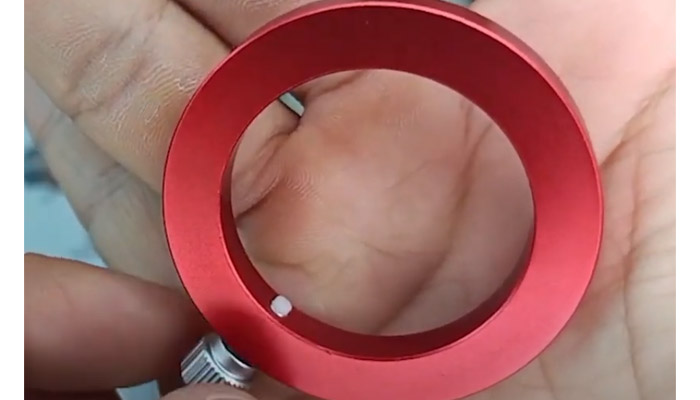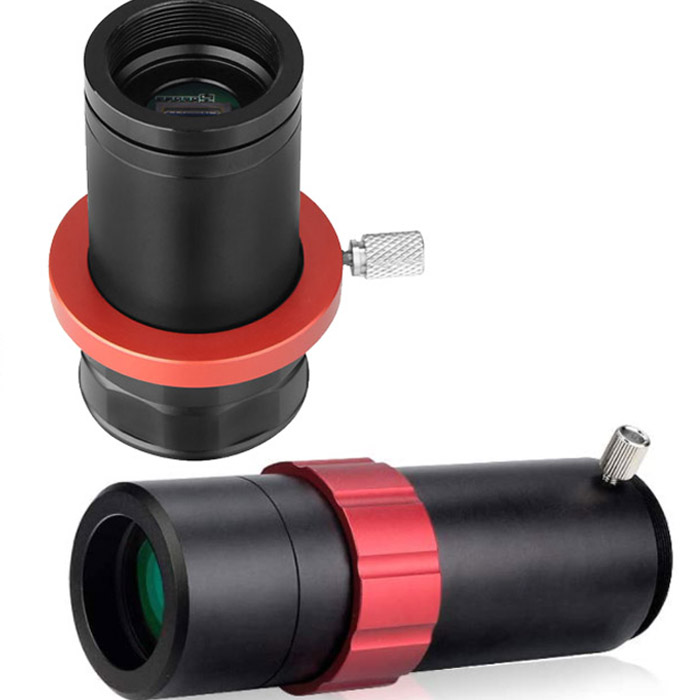 Color printing is easy to read, improving reading experience.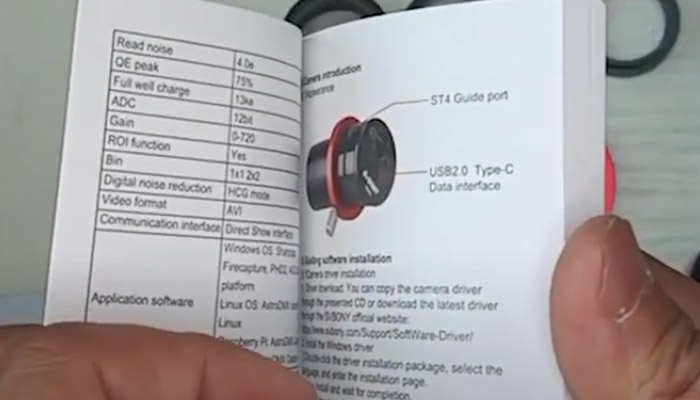 The camera tube is 40mm, easy to focus with your scope, and the scale will help you remember the focus in location.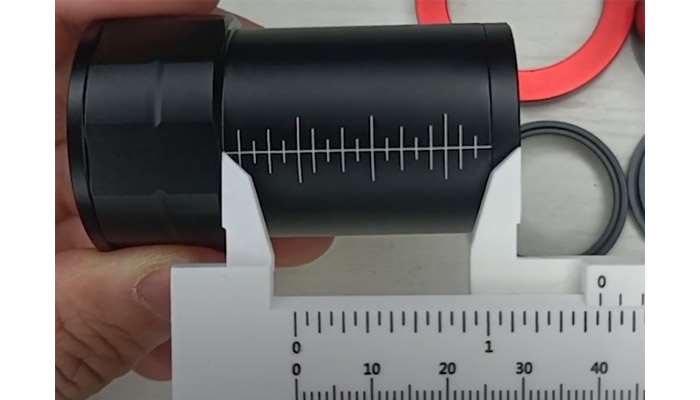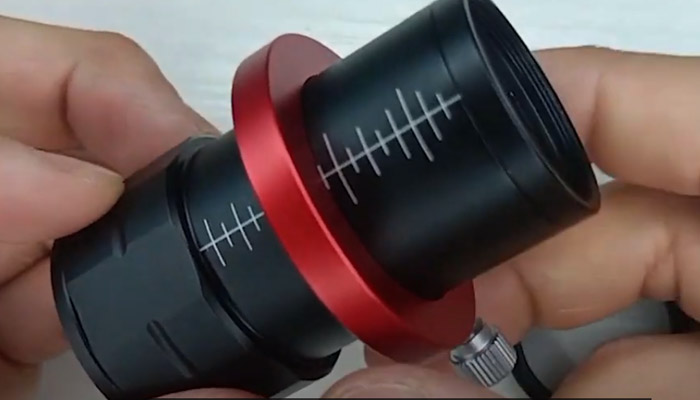 Another upgrade point is the protective glass is very easy to detach so you have more options if you have different filters.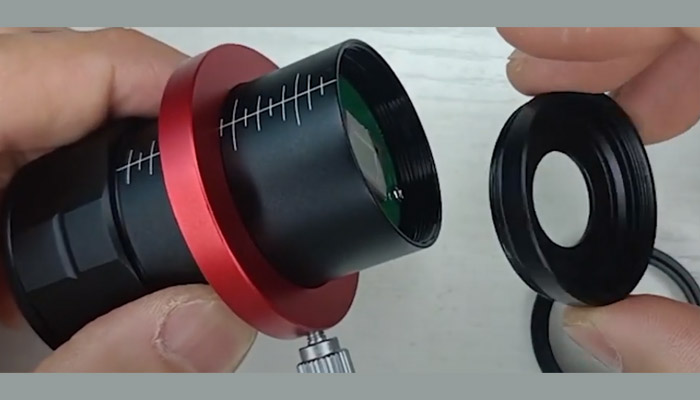 The three adapters are applicable for 1.25'' and CS lens.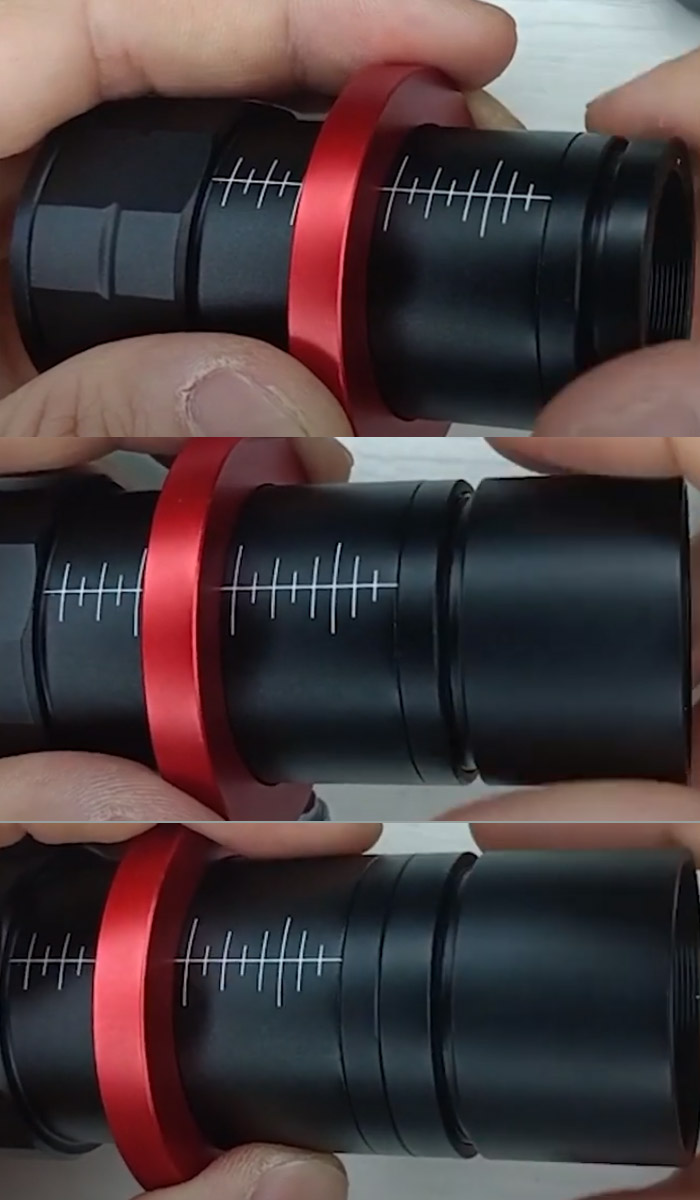 3. Application
I use a CS lens to do the test, you can download the camera driver and imaging app on the official website: https://www.svbony.com/Support/SoftWare-Driver/
The unboxing video link: https://youtu.be/FOZz_tr3dBw