This SV305C USB2.0 Color Planetary Camera is an upgrade based on the sv305 camera. I believe everyone is very familiar with the SV305 camera. So what is the improvement of the SV305C?
Let's get acquainted with this new camera.
1. Using SONY IMX662 color sensor, IMX662 is based on Sony's latest STARVIS 2 technology. Compared with IMX462 products, the number of full-well charges is three times that of the IMX462, and the near-infrared sensitivity is significantly improved. It has a very high signal-to-noise ratio, which can improve The user's shooting efficiency, shooting outstanding celestial images, is very suitable for EAA (Electronically Assisted Astronomy), using sharpcap software for real-time superimposition, you can quickly obtain rich celestial body details, and browse different celestial bodies freely.
2. We have set planetary high-speed mode and deep space long exposure mode in the sharpcap software. You can choose according to your actual shooting needs and realize one-key quick setting. After setting, you can adjust the best parameters suitable for you and save them. It is convenient for one-key setting next time.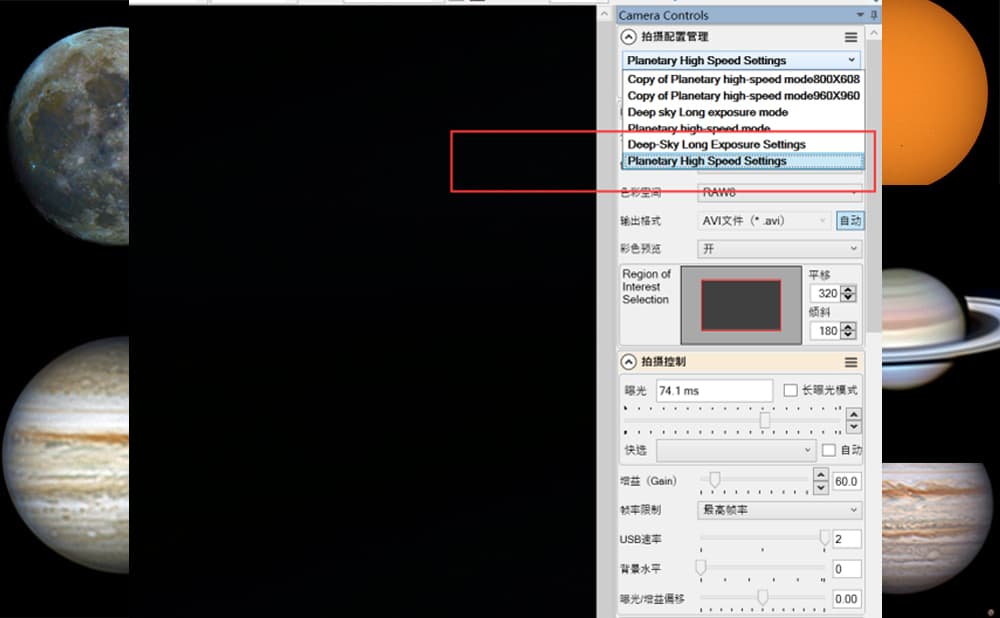 3.High full well. Based on the back-illuminated sensor and advanced pixel technology, the full well charge of SV305C can reach 38ke, which is three times that of the previous generation IMX462 product.
4. The protective glass of the fuselage is designed to be detachable. The protective glass that comes with the fuselage is UV/IR CUT. In the visible light range of 400-700nm, it can reach a high transparency of more than 96%. It is suitable for shooting celestial images in the visible light range. At the same time, balanced colors can be obtained.
If you want to shoot infrared or ultraviolet bands, you can remove the protective glass on the front of the camera by yourself, connect it with a 1.25-inch extension tube, and connect an external IR685, IR850 or UV Venus filter to achieve different shooting experiences.
5. The front end of the camera is a CS interface, and it is also equipped with a C-CS adapter ring, which can be used with a C-mount lens and a CS-mount lens to shoot, and can be used to make time-lapse photography videos. With a fisheye wide-angle lens, it can be used for all-day surveillance cameras.
Parametric Diagram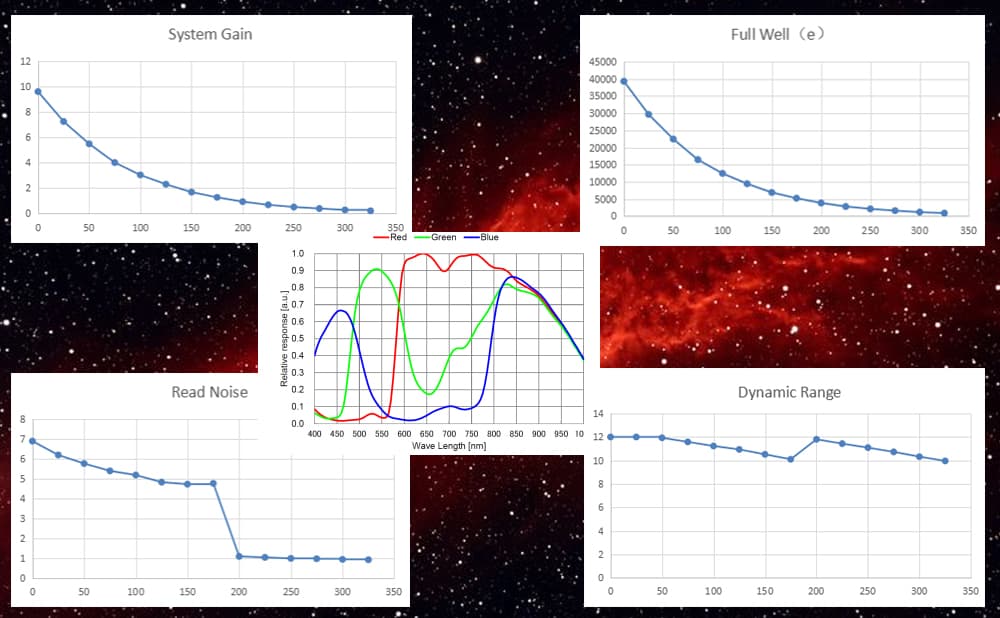 Camera Structure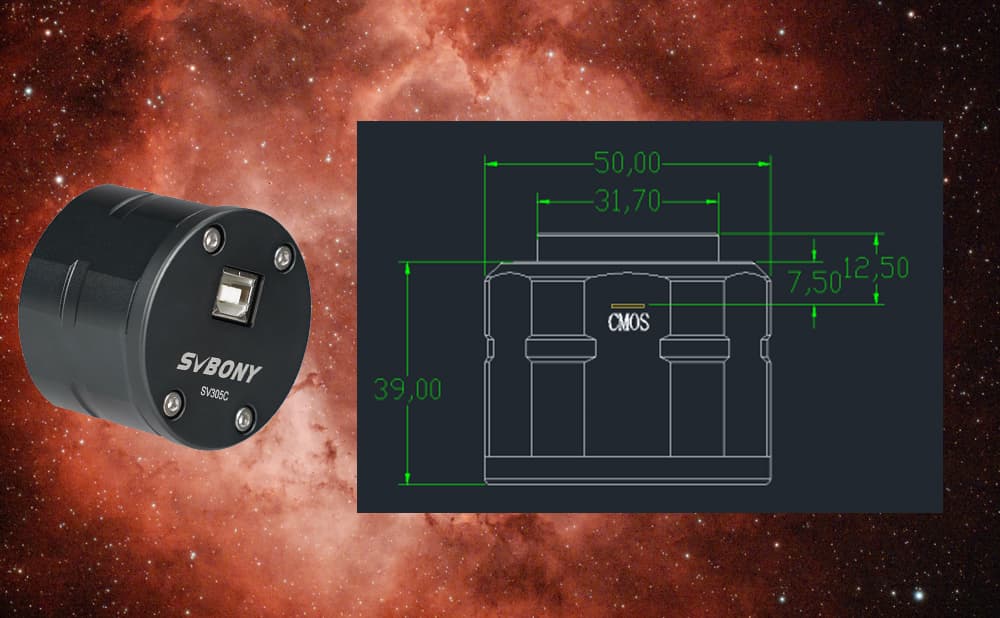 Scenes to be used
1.EAA
With SV503 series refractors, get rich details of planets.
2.Planetary Photography
(1)Match with Maksutov-Cassegrain: SV305C Camera(F9198L) +MK105 (F9382A). With a telephoto MK105 Maksutov-Cassegrain, it is very suitable for planetary photography, and can obtain rich details of the planet.
(2)With Barlow lens: SV305C Camera(F9198L) +SV118 1.25 inch 2x achromatic Barlow(F9189D).Suitable for small focal ratio telescope planetary photography.
(3)Selling with filters: SV305C Camera(F9198L) +SV199 1.25'' ADC Atmospheric Dispersion Corrector(W9157B).Eliminate atmospheric chromatic aberration when shooting planets.
(4)Sales with filter: SV305C CameraF9198L +SV183 IR Pass 685nm Filter(W9142A). Remove the protective glass at the front of the camera, and use the camera's ultra-high infrared sensitivity to take infrared shots of planets and moon surfaces, which can greatly improve the impact of seeing.
3.monitor meteor
Thank you for reading!Do you want to know more about the parameters of SV305C camera? feel free to comment.