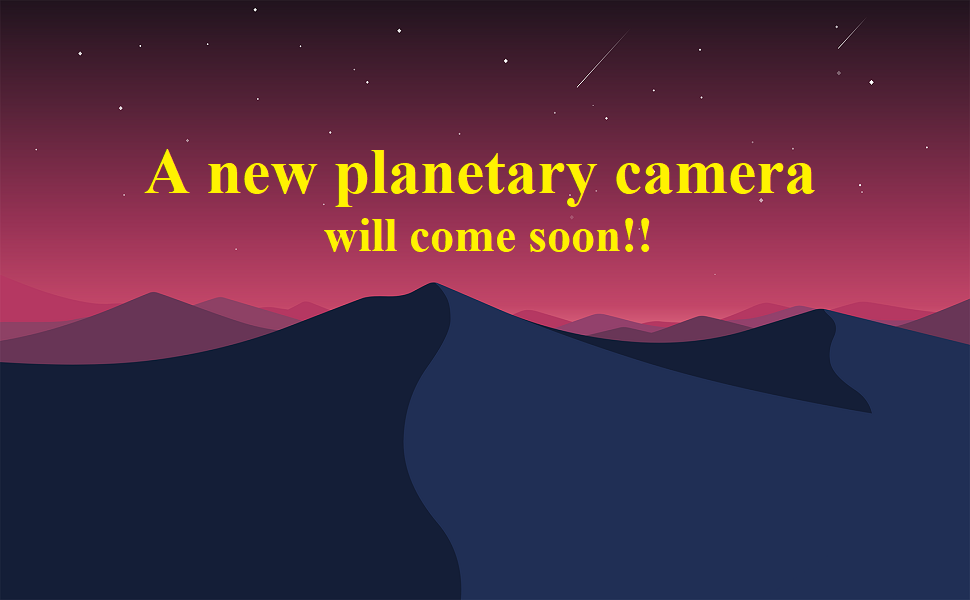 We will release some new products sooner. The new Mak telescope also is our first Mak telescope. One new monochrome camera, new dual narrowband filters and new cool color camera. There is always a style that are worthed to lookforward.
This article is about the latest planetary camera - SV705C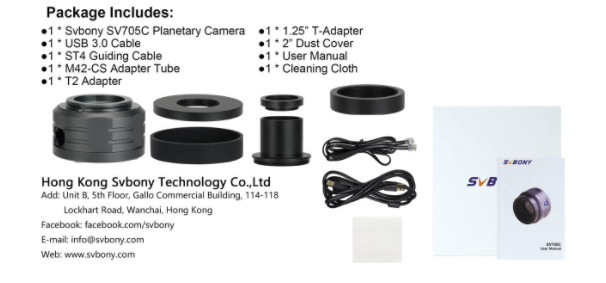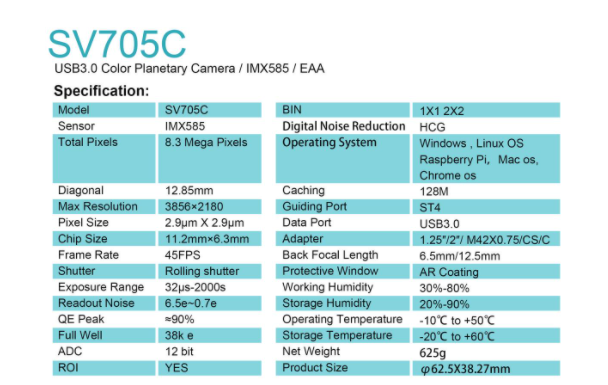 ●USB3.0 High Speed Transmission

●Thanks to the Back-illuminated sensor structure and advanced pixel technology, the camera has very low readout noise and a large full well capacity (38ke-) especially in low light conditions. Which is 3 times than the IMX485 sensor.
●No matter long exposure time or high gain, the SV705C camera has no Amp Glow at all, make sure the totally high quality"dark"image.

●HCG Digital Noise Reduction Technology
Using the HCG dlital noise reduction technology, the readout noise can be greatly reduced and high dynamic range is retained.

●SV705C features Region of Interest (ROI), auto resolution can be set, will highly increased the frame rate in planetary imaging, excellent performance ensure the planetary imaging quite easy. 3856 x 2180 @ 45FPS 1920 x 1080 @ 187FPS

●128MB DDRIII Buffer
The SV705C has a built-in 128MB DDRIII image buffer. The benefit of the image buffer is that the memory will cache the image and transfer it to the computer when the USB interface is not busy or being interrupted, so that the frame won't be lost or corrupted. This buffer also allows a slower computer with USB 3.0 to capture every frame without loss even if the USB bus is occasionally busy with other peripherals. This buffer also makes it possible to run another camera using the same computer without USB transfer problems from the SV705C.
Hope you will like it.
---