Through our product display, I think you have a preliminary feeling of its characteristics. We will give more detailed instructions and explanations soon and better convey our design concepts to you. Each of our new products will go through serious customer research, it may never become a perfect product without any shortcomings, but we hope that it will meet the needs and be effective for our customers.
We have initiated a discussion about the questions you want to know. Some friends have questioned why we still choose the FPL-51 triplet lens structure, because it seems that there are not many improvements in other aspects compared with the SV550 80mm, except for the change in caliber. The discussion about the glass of FPL-53 and FPL-51 has been going on. If only from the quality of the lens, more people will pursue FPL-53, because there is no doubt that its performance will be better. But optics are only one component of a good telescope, and they can't even be considered the most critical factor. Large-aperture telescopes face all kinds of tests in terms of structure. Only with a good balance and trade-off can we ensure that it can meet the needs of most people. We position it as the plus version of SV550. This is just our first step in the development of large-aperture telescopes. In the future, we will launch a higher-level FPL-53 APO, so stay tuned.
Actually, he would hesitate between the FPL51 Triplet and the FPL53 Double, which is probably the question most people have doubts about when buying a new telescope.
I was wondering if it was worth it to change a Doublet ED with excellent glass to a telescope with a good reputation but with lesser glass.
In short, this comes back to the question - FPL51 Triplet > FPL53 Double?



It is true that everyone has different feelings and points about lens structure because they care about different factors. Based on a lot of feedback from customers and data research, for this new telescope, we still choose the FPL-51 triplet, because its acceptance is obviously higher. Strictly speaking, this is a subjective concept, some brands of FPL-53 double telescopes are really good! But just evaluating the overall performance of the telescope from this perspective is not comprehensive enough, you need to pay more attention. Every astronomy enthusiast may want to own a Hubble, but it costs hundreds of millions of dollars after all!
Both FPL53 and FPL51 are high-quality lenses, the main difference between them is the refractive index and scattering index of the glass. In general, FPL53 has a higher refractive index and lower scattering index than FPL51, so it has a higher transparency, less refraction, and scattering of light, and can provide clearer and sharper images. However, the triplet can provide a flatter field of view than the doublet. We will not design it as the FPL-53 just to pursue the parameters, because it is hard to imagine what a "good" telescope with the three-piece ED glass will look like, it might not be able to image at all!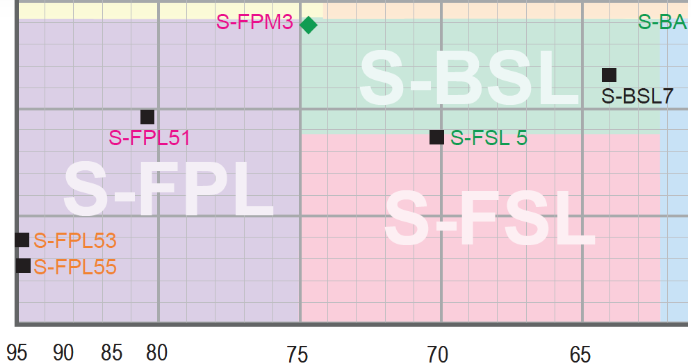 Therefore, we would rather choose optical glass materials with higher cost performance based on the customer's perspective and needs under the condition of ensuring our expected optical performance. At the same time, this telescope provides a new product choice for enthusiasts in the field of 5-inch large-aperture refractors. The 122mm aperture and F7 focal ratio specifications also perform well in terms of load-bearing. We will explain this in detail in the next blog. Wait for our update! Of course, we are also very happy to know your opinions on this, to help us make better product improvements in the next step! We always welcome anyone to be our friend!
(PS: The post quoted in this blog is from CloudyNight. We have hidden user information. We have no intention of violating anyone's privacy. If there is any infringement, please contact us. Thanks again for the help from this discussion.)