1 .What is SV550?
SVBONY SV550 80mm ED-X2 F/6 APO OTA Micro-Reduction Rap Focuser For Astrophotography.
SV550 80mm f/6 fully multicoated triplet apochromatic optics using an ED center element.It can be better used for deep space photography.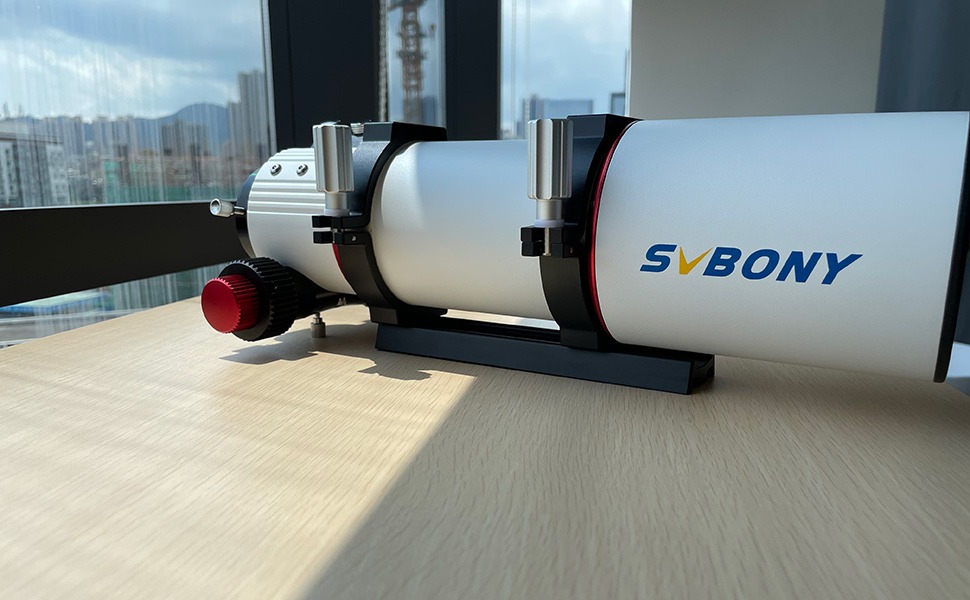 2.Why is SV550?
The OTA has been upgraded and improved in terms of image quality (glass material), vignetting (focusing seat aperture), image hopping control (focusing seat type) and objective lens structure (the simplest double separation color difference control type).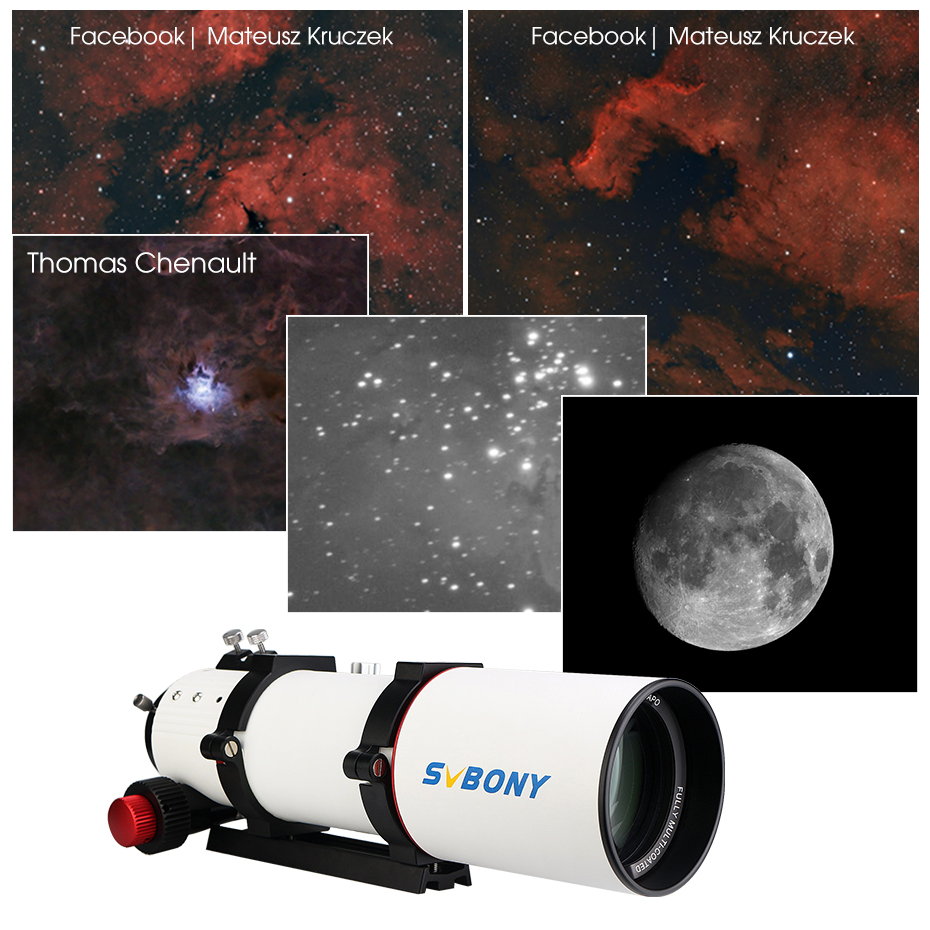 3.What are the features of SV550?
*The three piece APO compound achromatic objective lens structure is adopted to significantly improve the image quality of the captured image (increased by 15.8% according to the calculation of the spectrometer);
*The 2.5-inch magnesium alloy double speed toothed focusing seat is adopted to reduce the vignetting of connecting the full frame camera and reduce the load weight of the support platform;
*Multi process extreme extinction: multi-channel light bar extinction inside the focusing seat + inner wall of the lens barrel;
*Special flat field mirror synchronous listing (optional accessories sold separately).
4.What are the main specifications?
| | |
| --- | --- |
| Model | SV550 |
| Aperture | 80mm |
| Focal Length | 480mm |
| Focal Ratio | f/6 |
| Telescope Type | Refractor |
| Resolution | 1.45 arc seconds |
| Coatings | SMC |
| Limiting stellar magnitude | 11.6 |
| Glass material | Extra low dispersion FPL-53 |
| dovetail plate length | 150-175mm |
| barrel weight | 2900g |
| mirror Brief Size | 377.8mm |
| Extinction bar | Multi channel light bar extinction |
| Focusing seat material | Aluminum profile |
| Lens shape | 1 / 8 wavelength |
| Strehl Ratio | 0.92 |
5.What is the use value of SV550?
*Obviously reduce the edge dispersion of the captured image and improve the image quality;
*Improve the efficiency and compatibility, and reduce the vignetting phenomenon of connecting the full frame camera;
*Improve the purchase scheme of complete accessories to save purchase budget and time.
Thank you for taking the time to know SV550 80mm ED-X2 F/6 APO OTA . Hope it will help you.
What are you waiting for?
Svbony invited 3D Astro to output a Youyube video of "SV550 unboxing and initial setup" for SVBONY. This includes the connection process between SV550 and EAF. I think this video will help many people, so I put its link here.