Do you like the cost-effectiveSVBONY SV28 spotting scope? SV28 is a hot selling product and loved by many people. Now, SVBONY produced a new model, SV403 spotting scope, which is very similar to SV28, another cost-effective product for birders. SV403 spotting scope has two sizes, 20-60X60 and 25-75X70. Read more and to know more details.
SV403 20-60X60(SKU:F9352B)
It provides a field of view at 131-68ft/1000yards. It can vary between 20 and 60 times of the magnification power, if the customer needs. It is compact and portable, with a comfortable 45-degree viewing angle. Its eye relief is 16mm-14mm, while its exit pupil is from 1mm to 3mm. And its resolution is 4.5", which makes its picture more clearer. And its prism is FMC coating, so that you will see the clear and colorful images most close to its nature color. And the near focus distance is 5m. It is designed with 7 pieces lens in 5 groups. It is also waterproof, with a waterproof rating of IPX4. So you can use it at any time.
SV403 25-75X70(SKU:F9352C)
The SV403 25-75X70 is same design with 20-60X60 model spotting scope, same Fully multi-coated lens, same color design, same eyepieces design, of course some different of the specification.
Different 1: The field of view is 64ft/1000yds to 43ft/1000yds
Different 2: The near focus is 8m.
Different 3: The objective lens is 70mm.
Different 4: The net weight is 810g.
Different 5: Its exit pupil is 2.8mm to 0.9mm.
Different 6: Its resolution is 4.8".
Different 7: Its magnification is 25X-75X.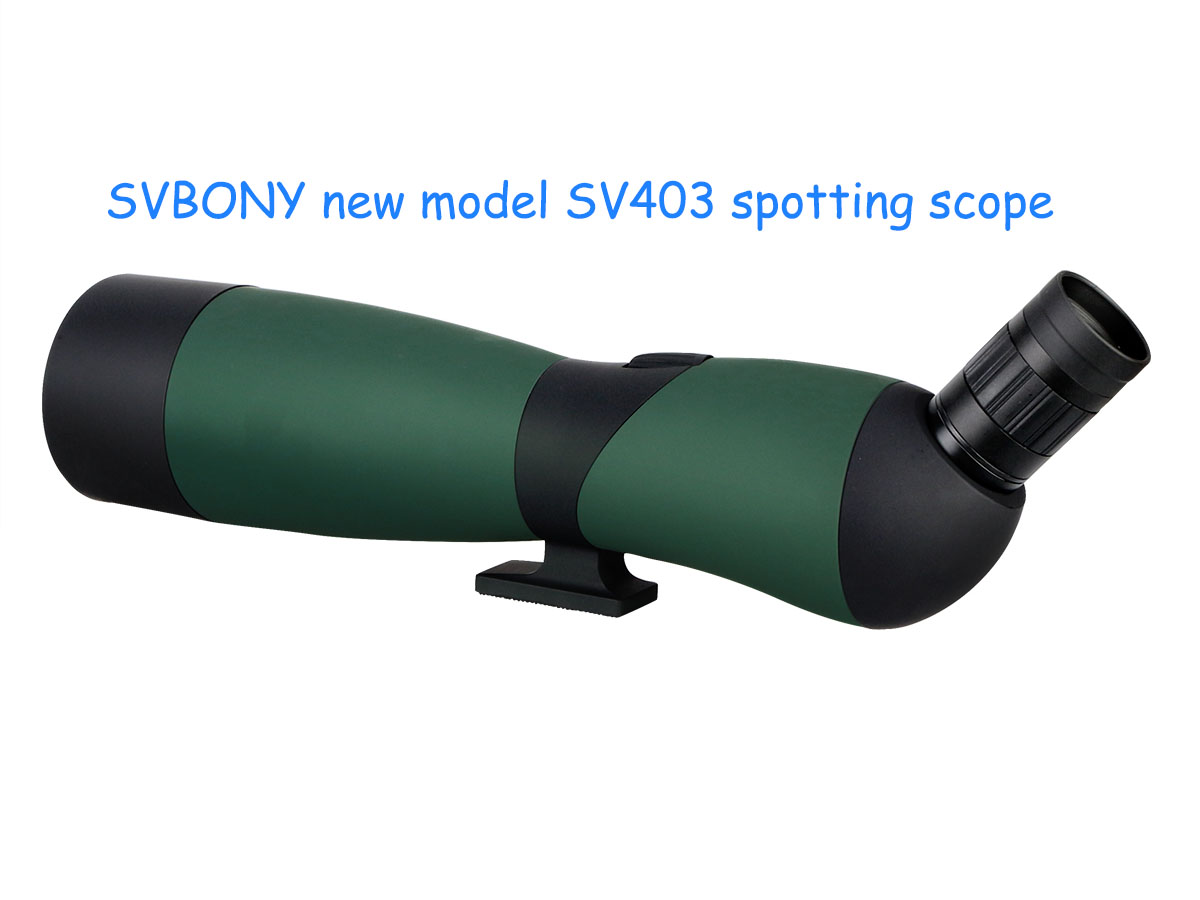 Now do you clear about the difference of the two sizes of SV403? If you still have any questions, please leave comments or send email to info@svbony.com. All your questions will be welcomed. I will try my best to help you. Thanks for your reading.