Why Should You Choose a Beginner Telescope?



What is a beginner telescope?
For astronomers who are new to photography and observation, all you need is an entry-level astronomical observation equipment.
You may feel strange, especially when you've already known that there are quite a few expensive and famous brand products on the market. However, for novices who lack astronomical knowledge and observation photography experience, It is necessary to start with an entry-level telescope and use it skillfully step by step.
What is the advantages of a beginner telescope?
Generally, the entry-level telescopes for beginners have a lot of advantages, which might be are easily overlooked by people.
Simple Setup
Beginner telescopes for adults are very simple to install. It usually takes just a few minutes to complete, and need no tools in the total process. This makes it the perfect choice for those who are new to telescopes.

Ease Of Use
The adult beginner telescope is also very easy to use. Once set up, all you need to do is focus and adjust magnification, adding accessories such as erect diagonal or barlow lenses if necessary. Then you can start viewing different objects.
At the beginning, it is recommended that you start observing relatively simple objects. Keep trying to practice how to find the target, how to focus, and how to obtain a clear view in the process.
Of course, most telescopes come with a tripod for added stability. This will make your whole observation process more convenient and easy.
Portable & Great For Outdoor Travel
For entry level telescopes, usually its configuration is simple and of light weight. For people who like outdoor hiking, it will be a nightmare to carry equipment weighing more than 10 kilograms.
Just think about it, we can take out the whole device from our backpack anytime, anywhere, and then observe our favorite land and celestial objects, without any other worries. What a wonderful thing it might be!
Affordable Price
For so many expensive and well-known brand, such as Swarovski and Zeiss on the market, telescopes costing tens of thousands of dollars are usually too expensive for ordinary people to afford.
Fortunately, for those who are new to astronomy, entry-level astronomical equipment is usually cheaper and more accessible to the people. After all, there is no need for a large aperture, or considering various filters to block light interference or deep space photography camera to assist.
Here, I recommend three high-quality and cheap telescopes:
400mm Focal Length
Multi-coated Optical MC
45° 1.25" Erect Image Diagonal
1.25" K20mm Eyepiece
5x24 Finderscope
Stray Light Elimination
Aluminum Alloy Tripod
Comes With Backpack
A Telescope With All Accessories
This adult beginner telescope features multi-coated glass optics designed specifically to provide you with powerful light transmission. It includes an aluminum alloy tripod that provides additional stability for the telescope and ensures a comfortable observing experience. Moreover, it comes with many additional accessories that are designed to provide you with a much better observing experience. The package includes a finderscope, 1.25" eyepiece, and a carrying bag that allows you to take everything you need on a trip.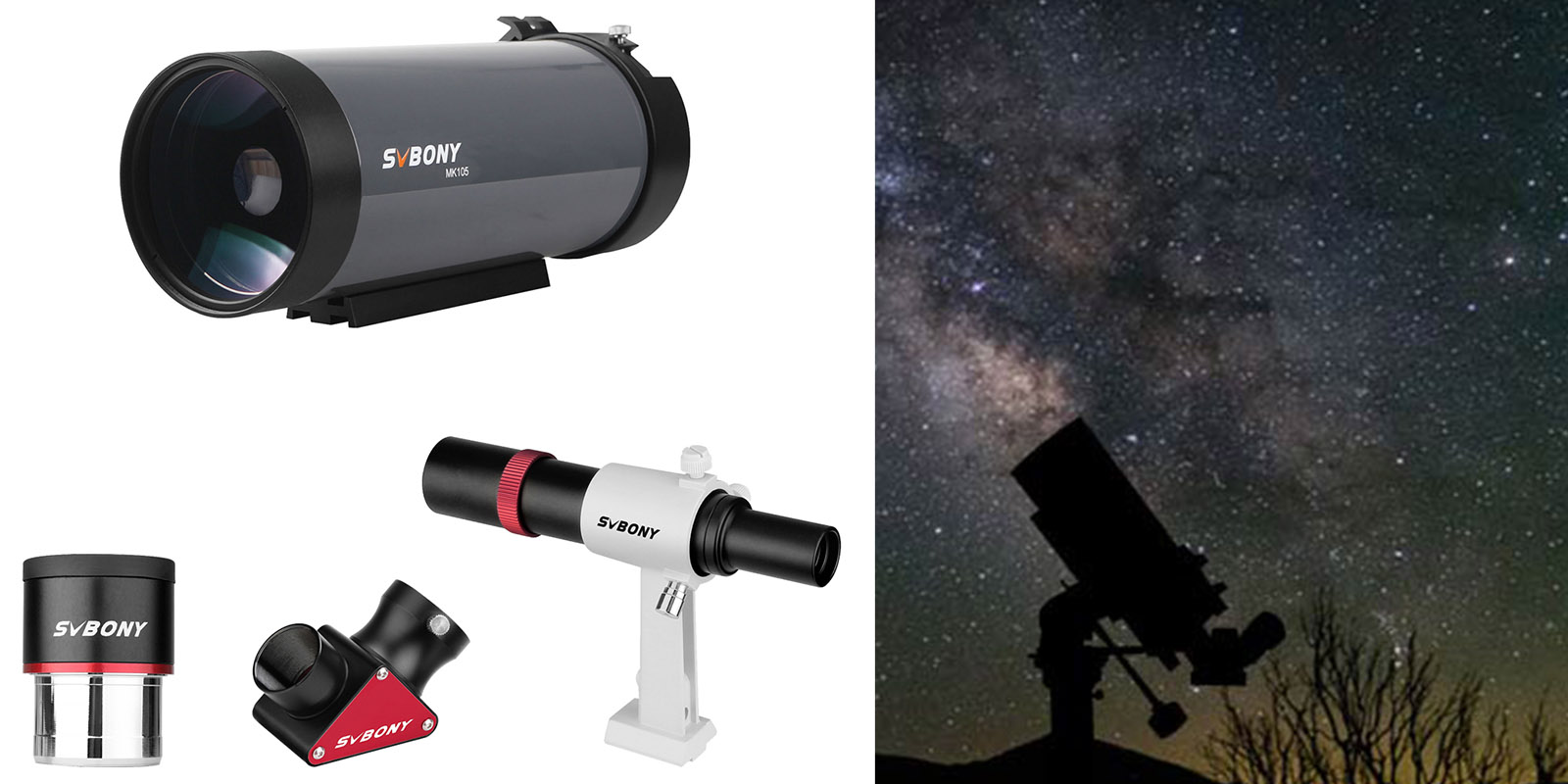 Feature

1365mm Focal Length
105mm Aperture
99% Reflectivity Dielectric Coatings
Conical Extinction Tube For High Contrast
Dual Dovetail Mounting Base
160mm Vixen-style Dovetail Plate
This MK105 Maksutov Cassegrain telescope is super lightweight, of great quality, and very portable. With 99% reflectivity dielectric coatings, it is suitable for Planetary Visual and Photography. This suits include SV215 zoom eyepiece and SV188P Diagonal, which can provide a more comfortable viewing angle; best for observing
objects overhead.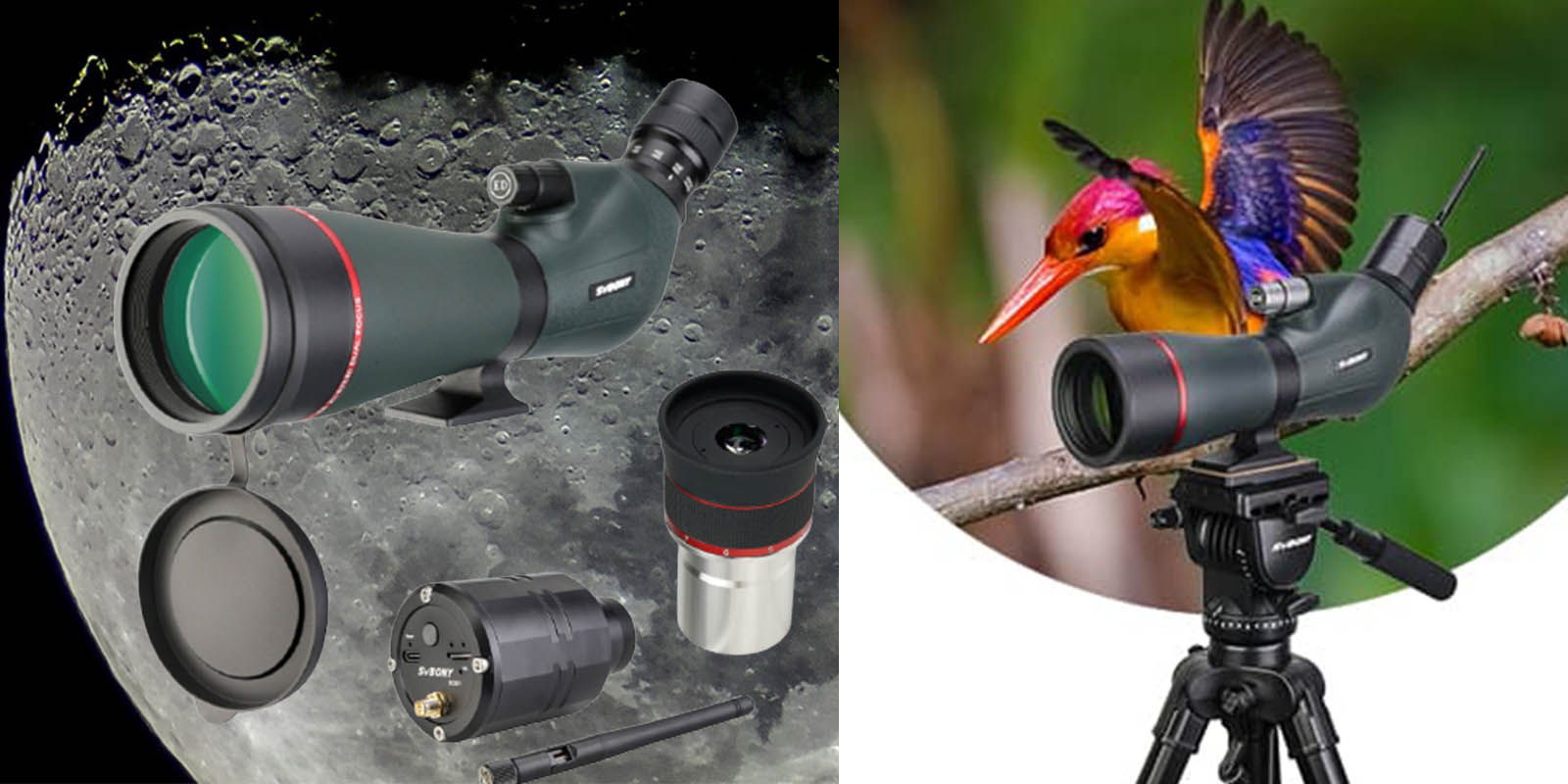 Feature


80mm Large Objective Lens
ED Extra-Low Dispersion Glasses
FMC(Fully Multi-coated)Optics
24mm Eyepiece Diameter
Suitable For 1.25" Astronomy Telescope Eyepiece
270°Adjustment
IPX7 Waterproof Nitrogen Filled

SV406P spotting scope has a powerful magnification range from 20X to 60X power, meet your different observation needs. It not only provides you a wide ED vision but also easy to operate brings the beautiful world close to you. When connected to SC001 WIFI camera, you can get easy imaging on the mobile phone screen with mobile phone fingertips. Therefore it is a good choice for birding, target shooting, hunting, scenery etc. What's more, this sets include a 1.25" astronomy telescope eyepiece, which can be assembled into an ideal device for astronomical observation.
Conclusion


Like all other telescopes on the market, entry-level telescopes offer many beneficial features. They feature superior light transmission, large apertures, multi-coated optics, interchangeable eyepieces, powerful Barlow lenses that enhance eyepiece magnification, and ensure you can capture all the amazing views.
You can find many different beginner's telescopes for adults. To choose the best model, you need to think about what you want to use it for. For example, if you want to observe both land and celestial objects, look for a telescope with high-quality optics and a right-diagonal. If you want to use a telescope as an auxiliary observation when hiking, shooting or bird watching outdoors, it'll be better for you to choose a spotting scope, like SVBONY SV406P.
For amateur stargazers, now's the time to get in an entry-level telescope. Let's go!