Do you have any confusion about how to remove the SA405 20-60x85 ED Spotting Scope eyepiece?This is very simple, you can follow the following process and confidently operate.
When you receive the package, the eyepiece is usually installed on the SA405 spotting scope, as shown in the following picture.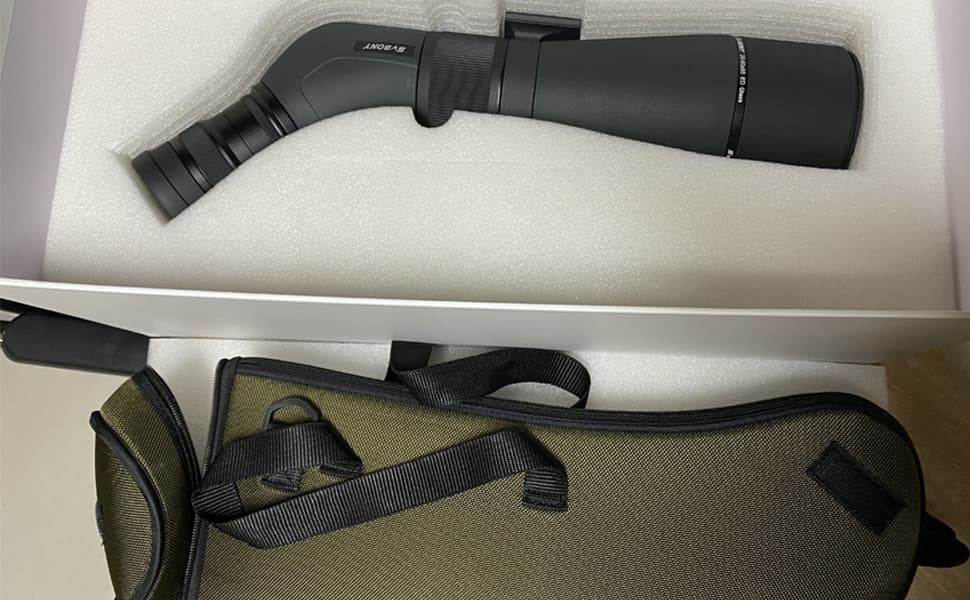 When you install or remove the eyepiece, you need to turn a knob.My colleague Demi assisted me in taking some pictures. In the following picture, I marked the position of the knob with a red bar, which is on the right side of the "eyepiece magnification".It is a whole, about the length of Demi's thumb.At this point, you will notice that there are gear shaped rubber rings here, which can provide anti slip effect.I use blue arrows for indication.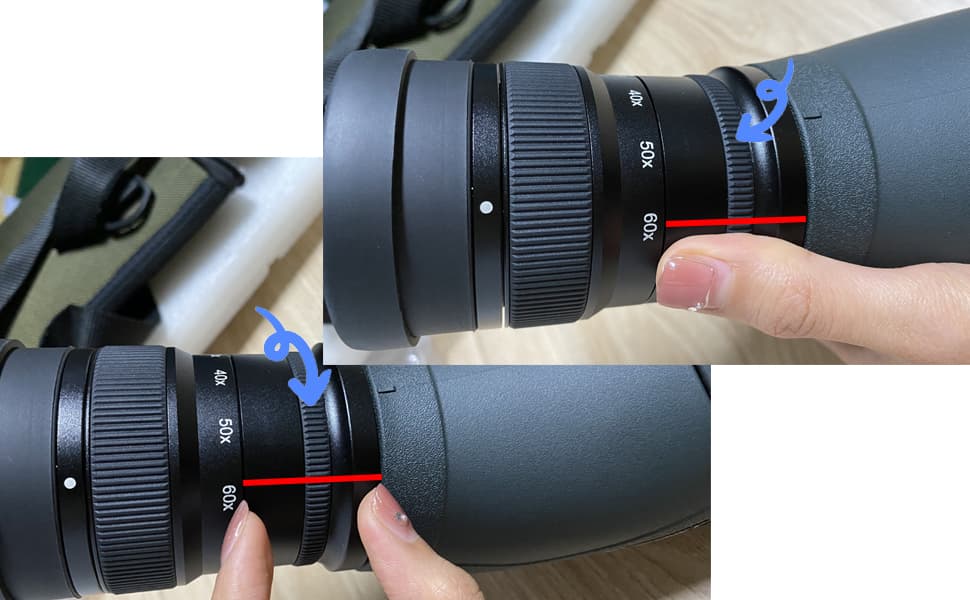 I have pasted a yellow sticker on the left side of the knob. When you want to remove the eyepiece, just turn the knob to the left to loosen the knob below. You can determine by observing the position of the yellow sticker.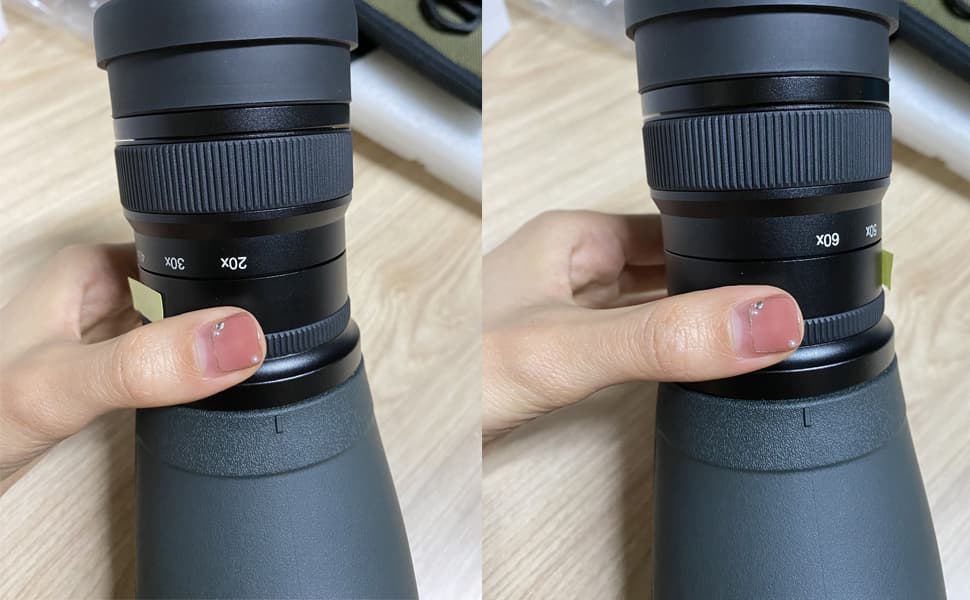 Soon, the knob will release the eyepiece and it will be removed smoothly.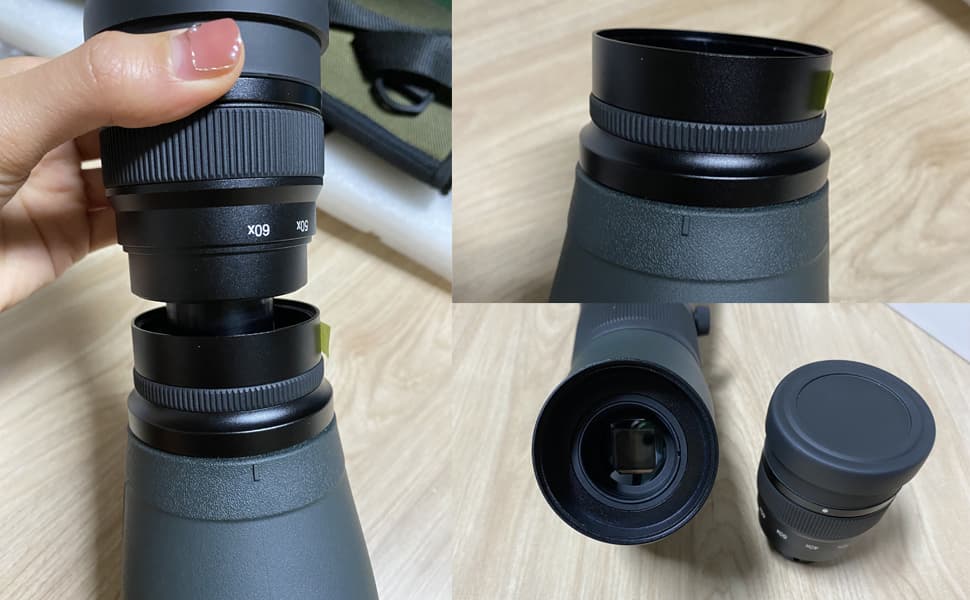 After you remove it, you can install any 1.25 inch eyepiece or camera, for example, you can easily install and use the SC001wifi camera.When installing other zoom eyepieces, please remember to check if the magnification can be adjusted smoothly after installing these eyepieces.Here I use SV191 7.2-21.6mm Zoom Eyepiece to try replacing the original eyepiece.By turning the knob to the left and fixing the SV191 eyepiece, you can notice that the position of the yellow sticker has changed.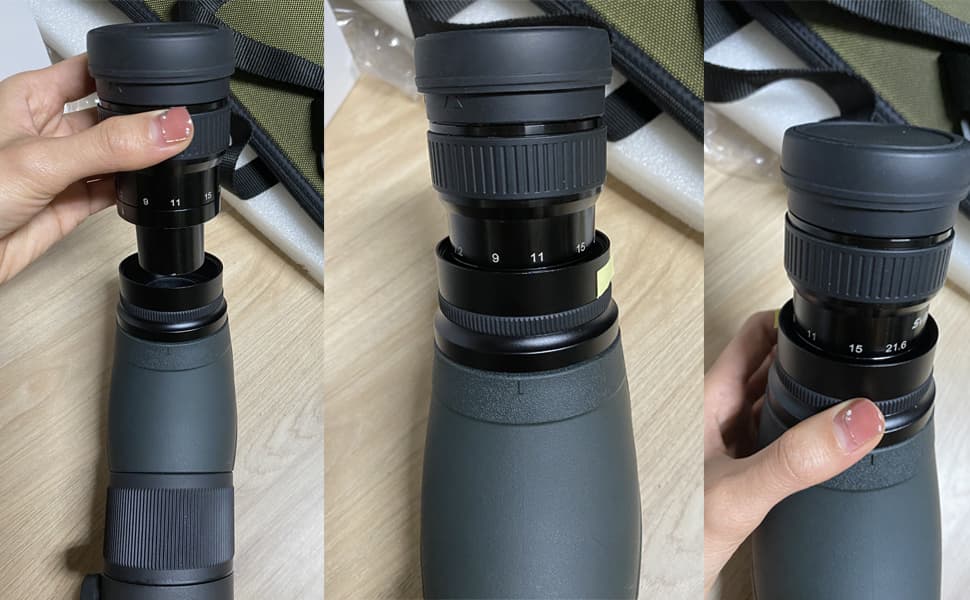 From the above test, we can observe that when the knob is turned about half a turn, the eyepiece can be fixed or removed.
I believe you have gained a deeper understanding of the SA405 spotting scope.
Thank you for reading.Welcome to comment.