A microscope camera could be quite essential to your observation in certain circumstances, and I know there are a lot of choices out there. So in this blog, I want to share some thoughts about how to choose a microscope camera from my perspective.
Pixels
Normally a microscope camera with higher pixels will be able to get better quality images. With more pixels, a microscope camera tends to be used by more people whatever for home, co-up, or classroom. The pixel size should also be considered. For a certain magnification, a smaller pixel size has the ability to capture finer details of images but also brings lower signal-to-noise ratios and lower dynamic range.
Frame rate
Normally the maximum frame rates for CMOS systems will be faster than CCD systems. Faster frame rates could reduce exposure time which means the signal-to-noise ratio would decrease when you increase the frame rate.
User-friendly
The most frequently used is, to some extent, the best. It applies to everyone no matter if you are experienced or a newbie. Buying a product that you don't need to struggle with at the very beginning will allow you to maximize its value.
The upcoming SV189 microscope camera could be a good choice and It's a very cost-effective one. With a 1.3 million pixel CMOS, SV189 allows you to see more—capture still and video images of every detail of the micro-world with your microscope.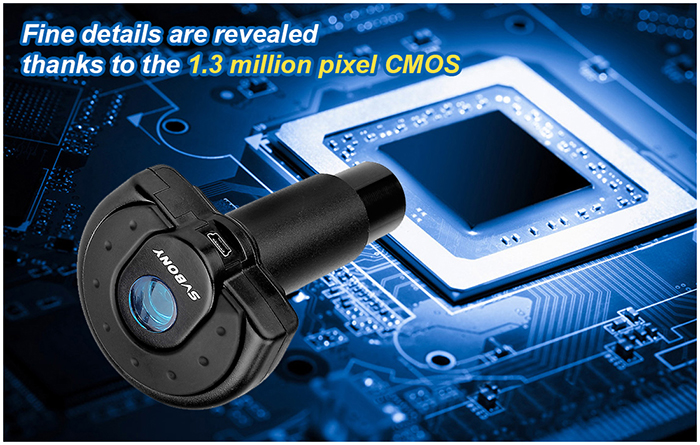 The USB 2.0 cable is included, compatible with MAC OS10.5 and above, Windows Vista/7/8/10 (32/64 bit) operating systems. The easy-to-use software allows users to post-processing, providing multiple advanced functions like measurement, calibration, data export, and others suitable for multi-scenarios. SV189 is a big supplement to the SVBONY microscope family——it works well with SV601 and SV605 microscope also.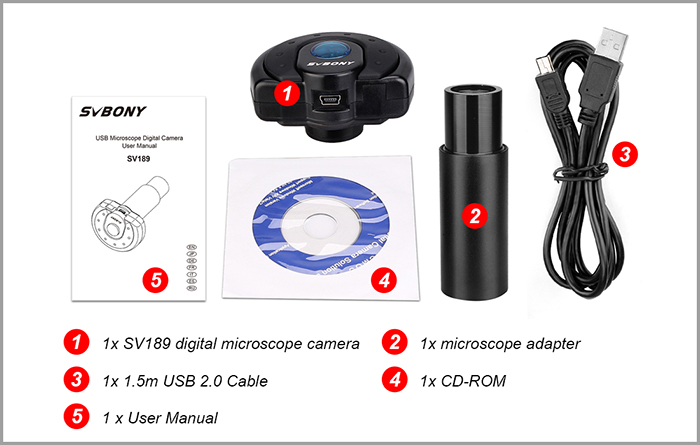 For more, just click and check: SV189 microscope camera.