Have you seen a Car Window Mount like this? It can connect a monocular, a binocular or a spotting scopeto your window glass. You can see the scenery or animals outside the window when you are in the car. It is also very convenient to use! Do you know how to use it? Let's take a look at how to use this mount.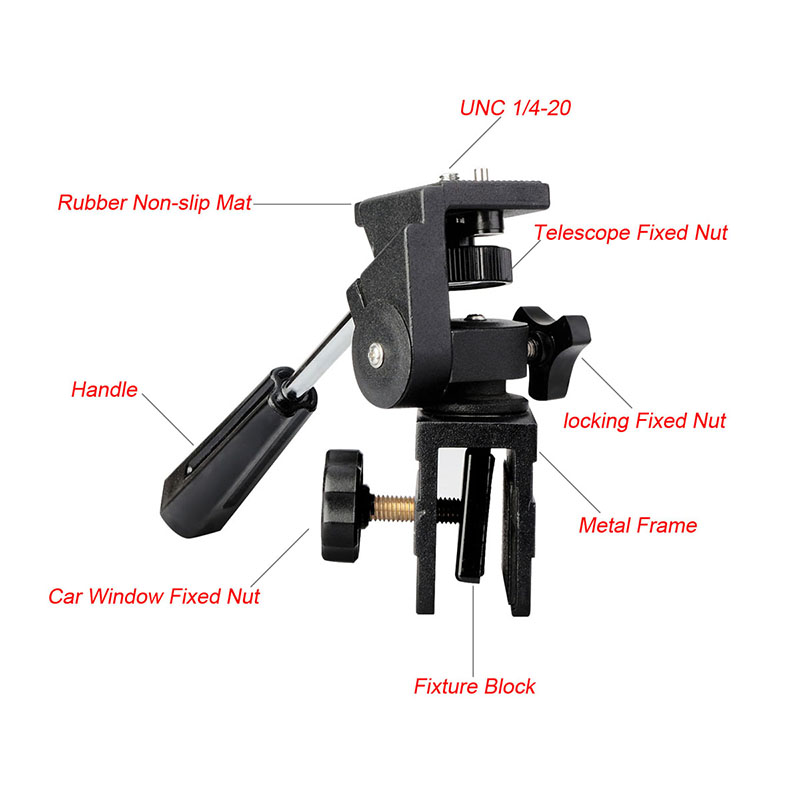 1. It has an international UNC 1/4-20 screw head on the bottom that can be connected to most of the screw holes. For example, SVBONY's optic products which like monoculars, binoculars and spotting scopes their screw holes are international standard size, so they can all be connected to the mount. There is also a concealed screw head that can be connected to the scope which has two screw holes. When there is only one screw hole, the other screw head is hidden when it touches the surface of the object. It is very convenient.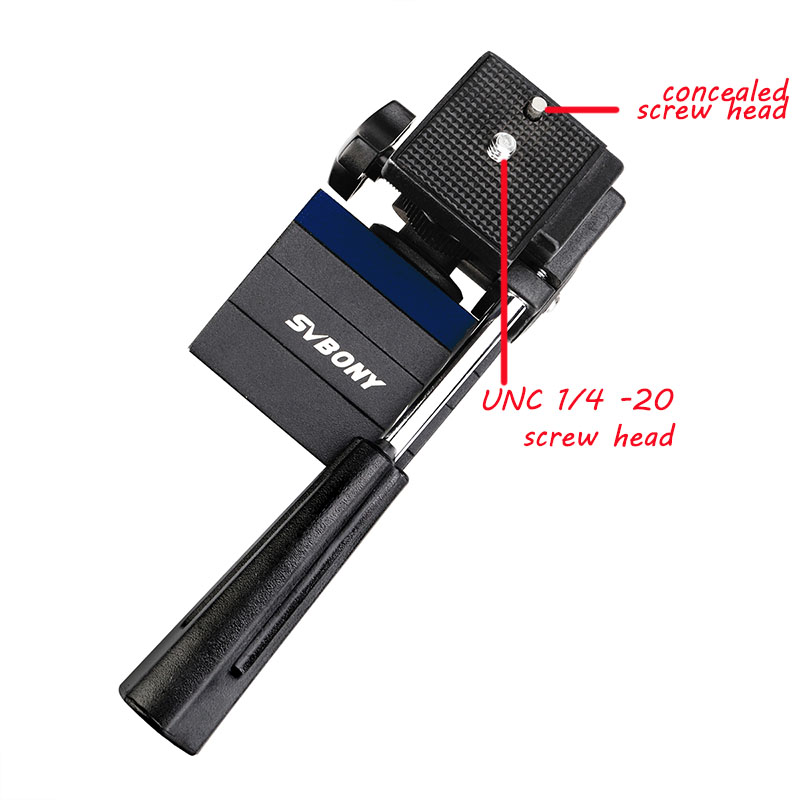 2, It is rubberized on both sides of the mount, which can protect the window glass well, and its width can be adjusted by the car window fixed nut. The maximum thickness of the connectable glass is 12mm.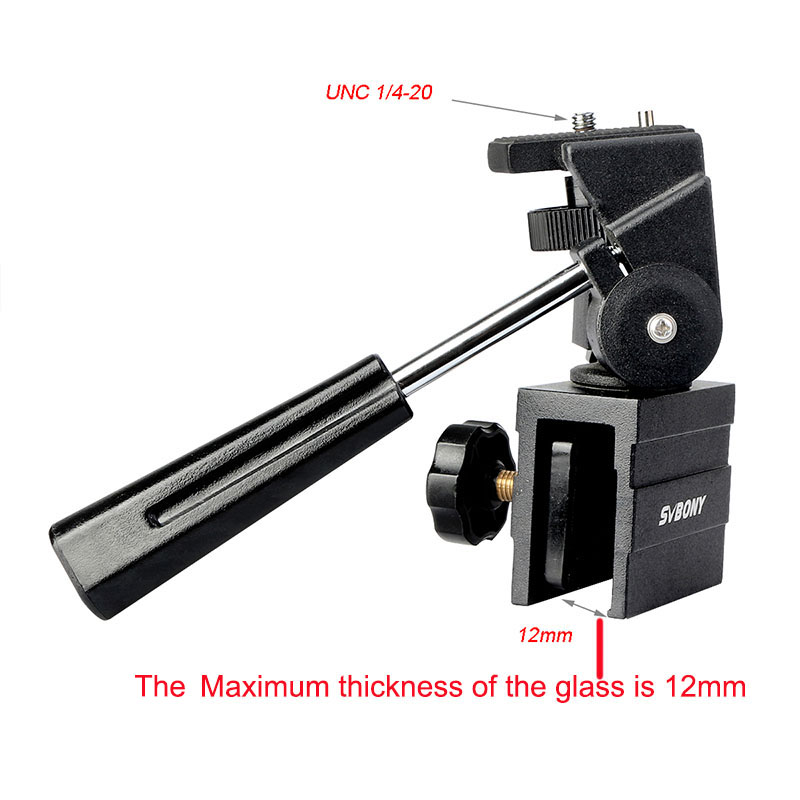 3. After the scope is mounted on the mount, it can be fixed by the telescope fixing nut, then adjusted up to the most suitable height by the handle, it will be comfortable to view.
All in all, as long as there is an international standard screw hole on the scope, it can be connected to this mount.
In addition, the theoretical load of the mount can reach 5kg, but the actual bearing capacity is determined by the load-bearing standard of the window glass.
Now, how to use the mount, do you know? If you have any questions, please send email to hunting@svbony.com.