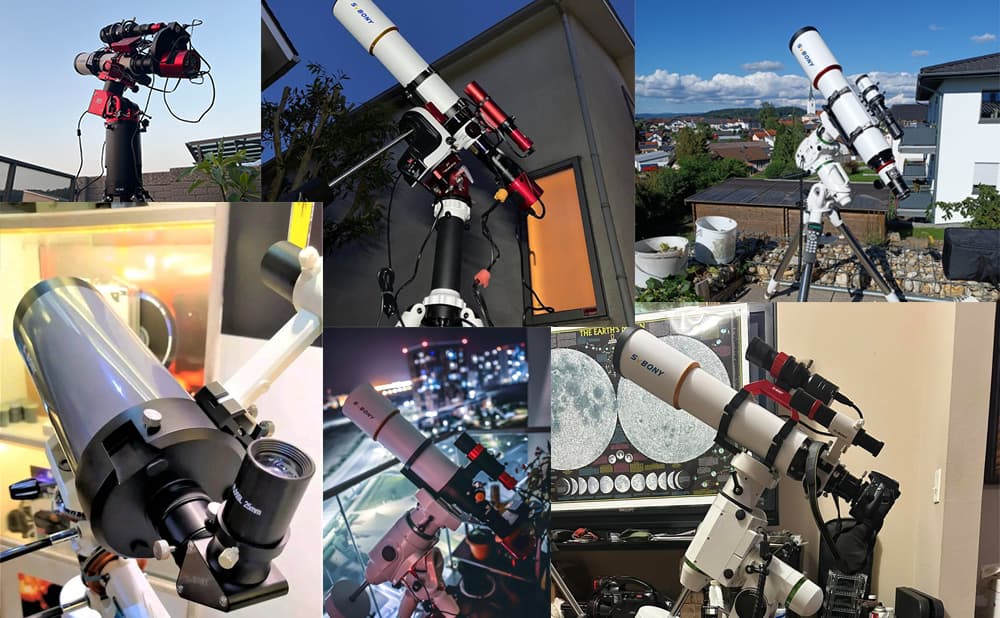 At present, SVBONY mainly involves 7 astronomical telescopes. These 7 telescopes have their own characteristics. So what are the suitable mounts that can be matched with the svbony telescope? Today I collected some mounts that enthusiasts often use.
SVBONY Telescope
Applicable Mount​
SV48P 90mm F5.5 Refractor OTA
1,Az-Gti eq mode​
2,EQ6R mount​
3,EQM-35 Pro​
4,EQ6 Pro​
MK105 Maksutov-Cassegrain OTA
1,German Equatorial Mount​
2,AZ GTI in EQ mode​
SV503 ED 70mm F6 Extra Low Dispersion Refractor OTA
1,skyguider pro​
2,Avx mount​
SV503 ED 80mm F7 Doublet Refractor OTA
1,EQ5GOTO​​
2,AZ-GTi Go-To mount(Alt-Az mode)​​
3,CEM26 Equatorial Mount​​
4,Avx mount​​
SV503 102mm F7 ED Extra Low Dispersion Refractor OTA
1,AVX mount​
2,EQ6​
SV550 APO Triplet Refractor OTA 80mm F6 Telescope
1,AM5 mount​
2,EQ6R-PRO​
3,EQ5 Mount​
4,AVX mount​
5,EQM-35​
SV550 APO Triplet ​Refractor OTA Apochromatic 122mm F7 Telescope
1,EQ6R-PRO​
Which mount do you use to match the svbony telescope?Feel free to share your Gear list.Thanks.
---