Zenith Mirror Flagship Products Heavily Recommended

For all loyal users of SVBONY, this summer can be said to be a harvest and full of surprises. With the stunning debut of our new product SV550 122mm APO Triplet Telescope, we believe everyone has already made various expectations for this astronomical telescope.
Up to now, most of our clients have received this favorite lens tube, and there are still many enthusiastic users who are still placing additional orders, and at the same time, planning to recommend this SV550 122mm OTA to more like-minded astronomy enthusiasts.
In order to meet the growing needs of all people, and to make the experience of astronomical observation and starry sky photography more perfect, SVBONY have launched four astronomical flagship zenith mirror products based on the needs and suggestions of many customers.
Next, please allow us to solemnly introduce them to you.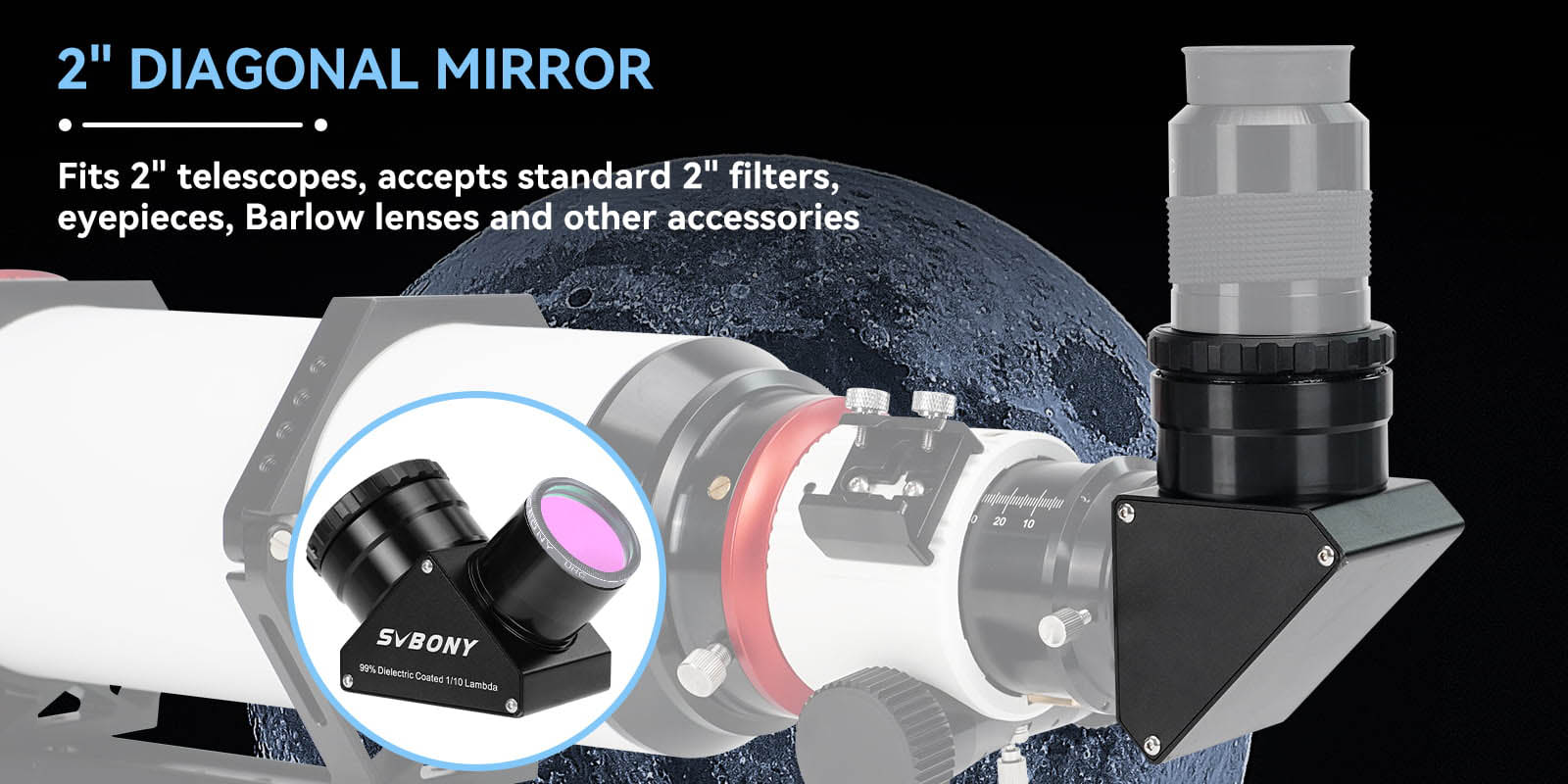 SV223 2" 90-degree diagonal mirror is designed with 99% reflective dielectric coating 1/10 lambda black. This diagonal mirror has a clicklock locking mechanism. Just turn the clicklock to securely fix the accessory, ensuring the eyepiece be locked firmly without shaking. Thus you can get a better the image & observation experience. Moreover, designed with the size of 2 inch, SV223 can maximize the use of the light gathered by the primary mirror, bring more satisfaction to your astronomical visual observation.
It is worth mentioning that, considering the adaptability, this zenith mirror is equipped with a 2-inch to 1.25-inch adapter, so as to maximize the better compatibility with your existing astronomical equipments.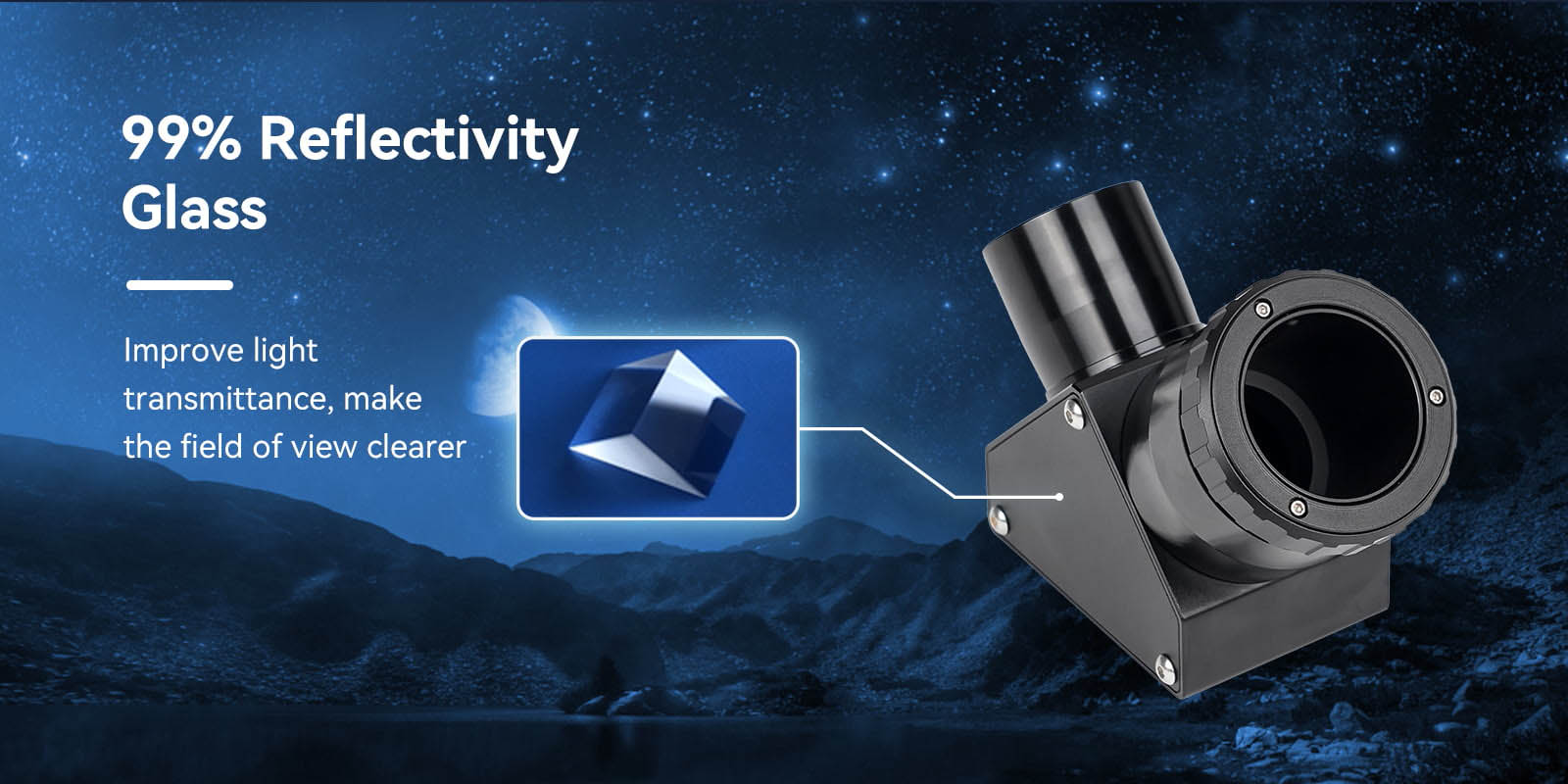 The second series is the SV223 1.25" 90-degree diagonal mirror. This diagonal is also with clicklock locking mechanism and 99% reflective dielectric coating 1/10 lambda black. Conjunction with astronomical telescopes, SV223 1.25" diagonal can be used for astronomical scene observations such as planets and deep space.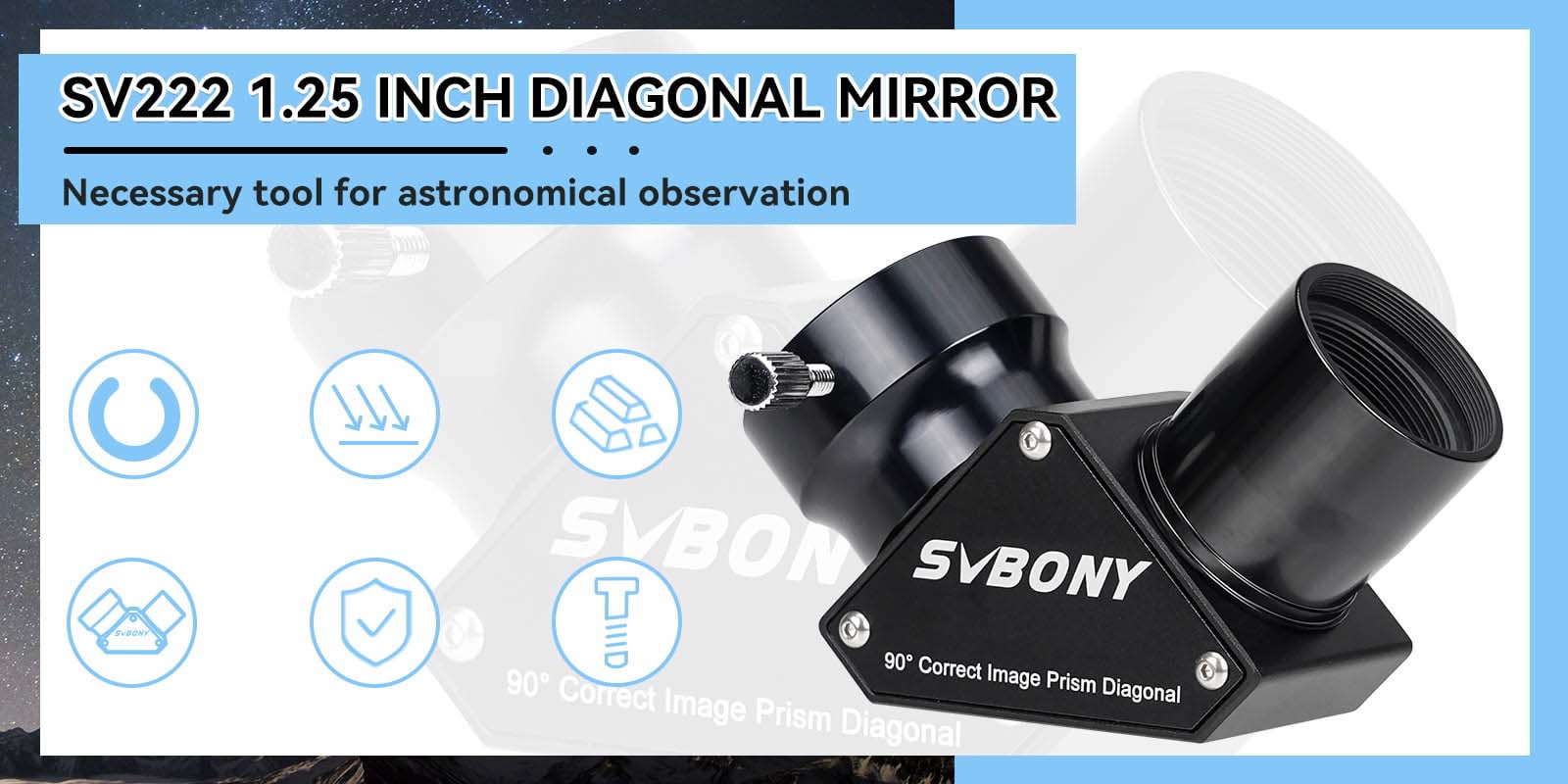 The third zenith mirror is the SV222 1.25" 90-degree erect prism diagonal. Designed with entirely aluminum, SV222 is durable steady for a long-term use. Also with black anodized eyepiece holder, large, chromed thumbscrews, SV222 is internally blackened and baffled to prevent internal stray light reflections. For terrestrial or astronomical use, this diagonal produces a right-side-up, non-reversed image with correct daytime orientation.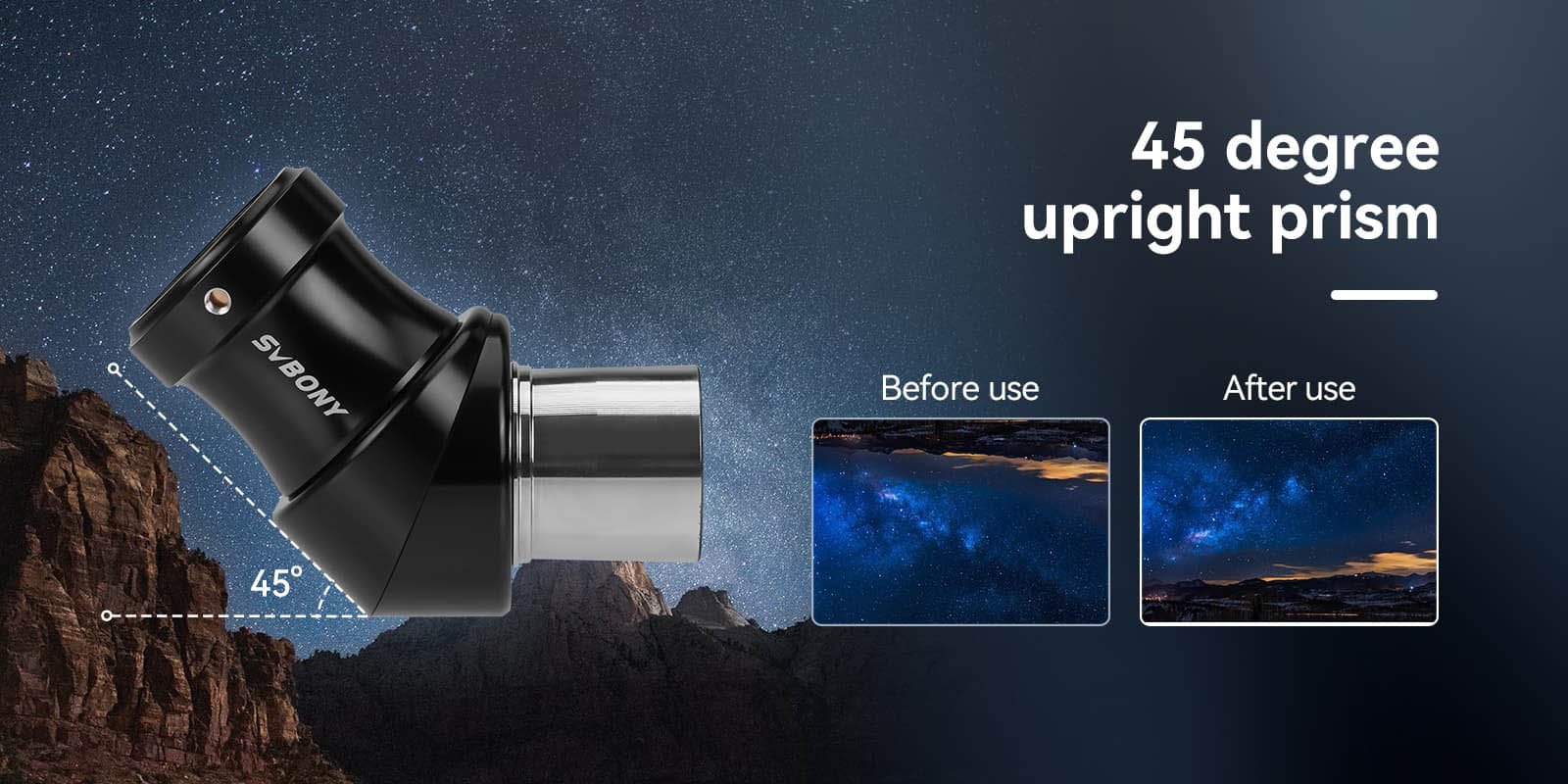 The fourth is the SV222 1.25" 45-degree correct image prism diagonal. With strong versatility, it can be applied to 1.25-inch eyepieces and 1.25-inch astronomical accessories. In addition, it adopts a 45-degree upright prism; with full multi-layer coating and phase coating; the image contrast is high and the picture is clear & bright.
Conclusion
Which diagonal is your favorite, please feel free to contact us and give your feedback and suggestions.
FAQ
Why are reflecting telescopes not suitable for use with diagonal mirrors?
Generally, the optical structure of the reflecting telescope does not reserve the optical path of the diagonal mirror, and after adding it, it will lead to failure to achieve focus; on the other hand, due to the structure of the reflecting telescope, it is not convenient to use with the diagonal mirror.
What are the benefits of high reflectivity for diagonal mirrors?
The higher the reflectivity of the diagonal mirror, the greater the light transmittance and the clearer the image.
What is the difference between a prism diagonal mirror and a reflective diagonal mirror?
The prism-type diagonal mirror has less scattered light and has the function of self-collimation. It will have some chromatic aberration when used with a short focal ratio telescope, and is more suitable for a long focal ratio telescope. Compared with the prism-type diagonal mirror, the reflective diagonal mirror has chromatic aberration Smaller, but has some stray light, better suited for short focal ratio telescopes.
In what scenarios can a diagonal mirror be used?
It can be used for astronomical scene observation when used with an astronomical telescope; it can be used for ground observation when used with a spotting scope.