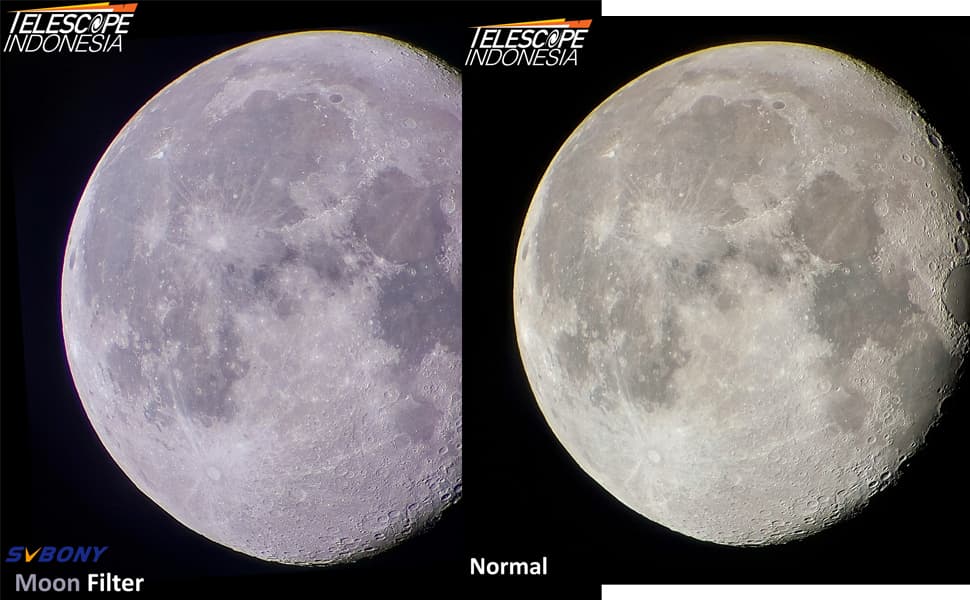 Seven peices filters set include most popular color planetary and moon telescope eyepiece filters.Includes Wratten #12 Deep Yellow, #21 Orange, #82A Light Blue, #23A Bright Red, #56 Bright Green, #CPL and a #ND Moon Filters.
Moon and skyglow filter;Cuts down glare and brings out much more surface detail and gives you better contrast; It is a multi-band pass filter transmitting a high percentage of light in the visual spectrum; Effectively filters out selective wavelengths of low-pressure sodium and other man-made sources typically used in street lighting.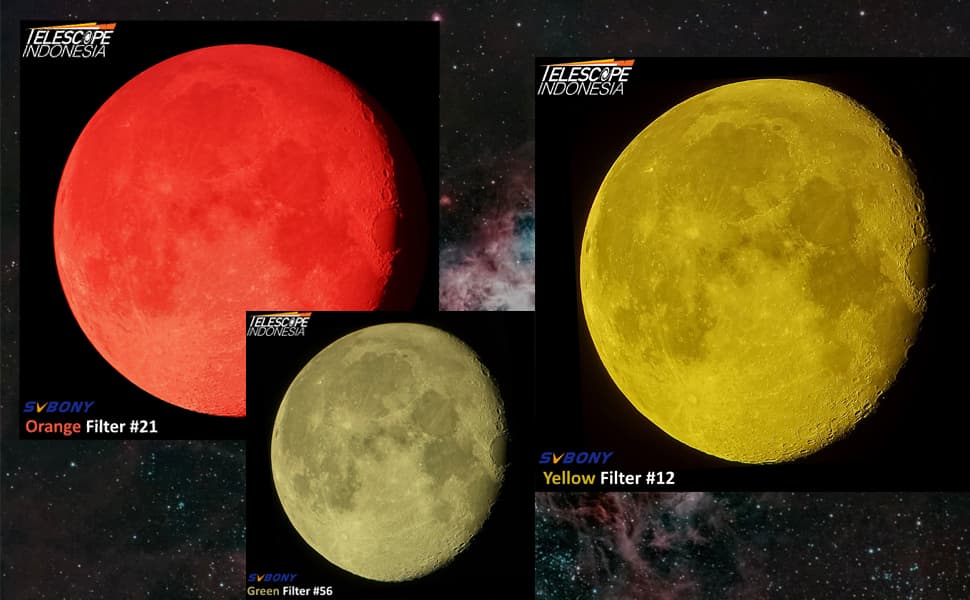 Colored filters can be used to bring out details on a planet's surface or its cloud structure. All of the planetary filters included in the Svbony Lunar and Planetary Filters Set can be used on any 1.25" eyepiece with the proper filter threads, so they are very versatile.
We have tested the 7 Piece Filter Set on the Moon. Using Samsung Galaxy A51 attached to SVBony 7-21mm Zoom Eyepiece on Celestron StarSense Explorer LT 80AZ. Attached are the results so far. The filter packaging is nice and the filters are of good quality, and overall nice product compared to its price.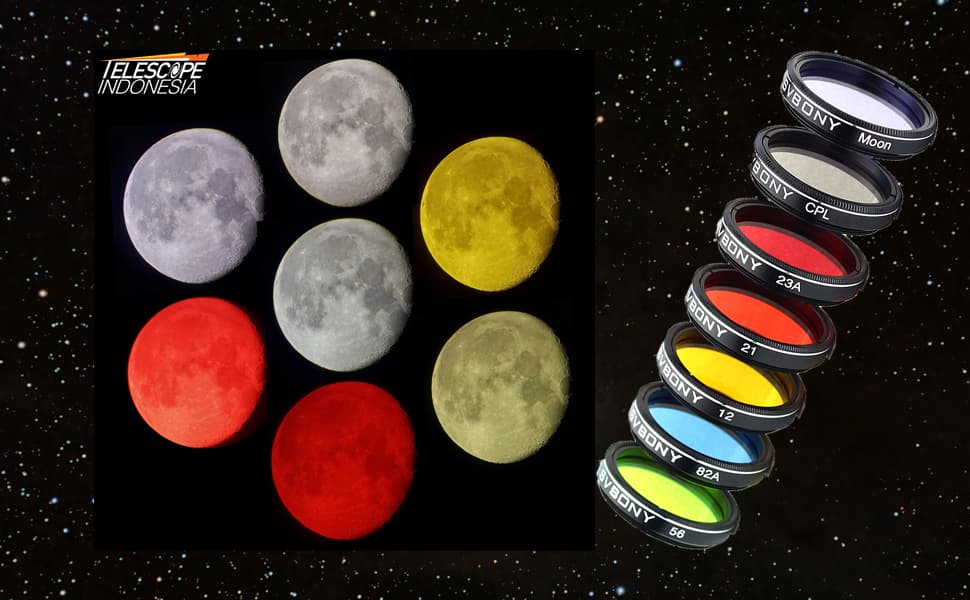 Now we are taking pictures and recording videos from Jupiter and Saturn, using the 7 Piece Filter Set. Let's look forward to the results.
Welcom to comment.
---