As you know, we strive to share our products with more people who need them, and we have also received support and help from many friends in the past, which also strengthens the connection between us. In order to make our testing process more standardized, We have started this program. If you are interested, please contact us!
What is We Love Experience?
It's a program for SVbony official website members who, well, love experiencing! Basically, we'll provide you with the new samples at a lower price or for free. You can get the chance to experience and review them. Your shares can be videos on YouTube/Tiktok, text reviews on our official website or comments on any popular social media, or something completely creative and different.
Who can apply for it?
Anyone interested in it, but notice the following requirements:
1. You need a complete personal profile, including your social media. (We will only use this information to screen your application and we will never share it.)

2. Your testing plans should be specific. (Including where you will post your review and specifically how you plan to promote the product in a better way. If you want to become our long-term evaluation member, the plan should be detailed enough.)

3. For first-time applicants, we might want you to have a bigger presence on social media.

4. We hope that you are professional in product testing. For example, if you want to test a planetary camera, then you need to perform well in this area. It's okay if you don't like using social media if you can give us better advice.

5. When the program launches, we will re-evaluate all reviewers, and as places are limited, we cannot guarantee that opportunities will still be available to the person we have previously worked with.

Are you interested?

If yes, click the picture for more information and to apply!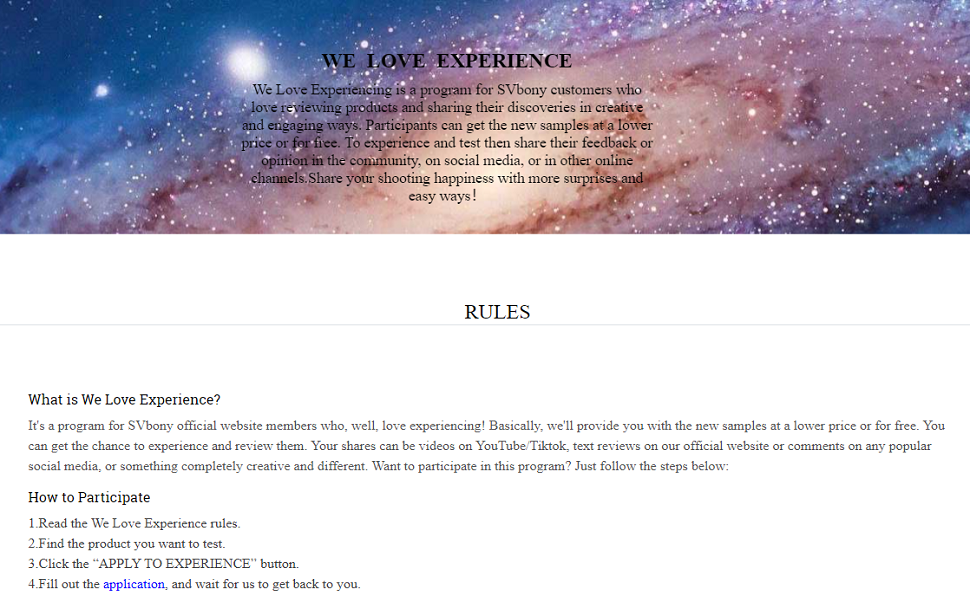 Looking forward to working with you!
Follow our social media to get more info about us!