TGIF! This might be the most sentence you see on a Friday! yes, thank god it is Friday! We all love the weekend! Especially for astronomy enthusiasts, it is very important to have enough time at night! After capturing the beautiful nebula, and then having a good rest, it should be a very happy thing.
You can regard this activity as a simple, straightforward marketing sales. Yes, we will prepare some benefits for those customers who have been waiting for a long time but are hesitant to place an order. Especially for beginners, it is not very easy to do the right decision about what product should to buy. It is related to the learning and operation experience, and it is also faced with product upgrades. Of course, although some experienced enthusiasts are already very proficient in product matching and use, it is not so easy to buy a complete set of telescopes. It really is a hobby that requires dedication! Time and money, patience and dedication.
Our event will last for two months, starting in May and ending in June.
Every Friday at 5 pm and ends at 5 pm on Saturday.
This will be 8 limited-time promotions lasting 24 hours.
In the first event, offers on SV406P, MK105, SV48P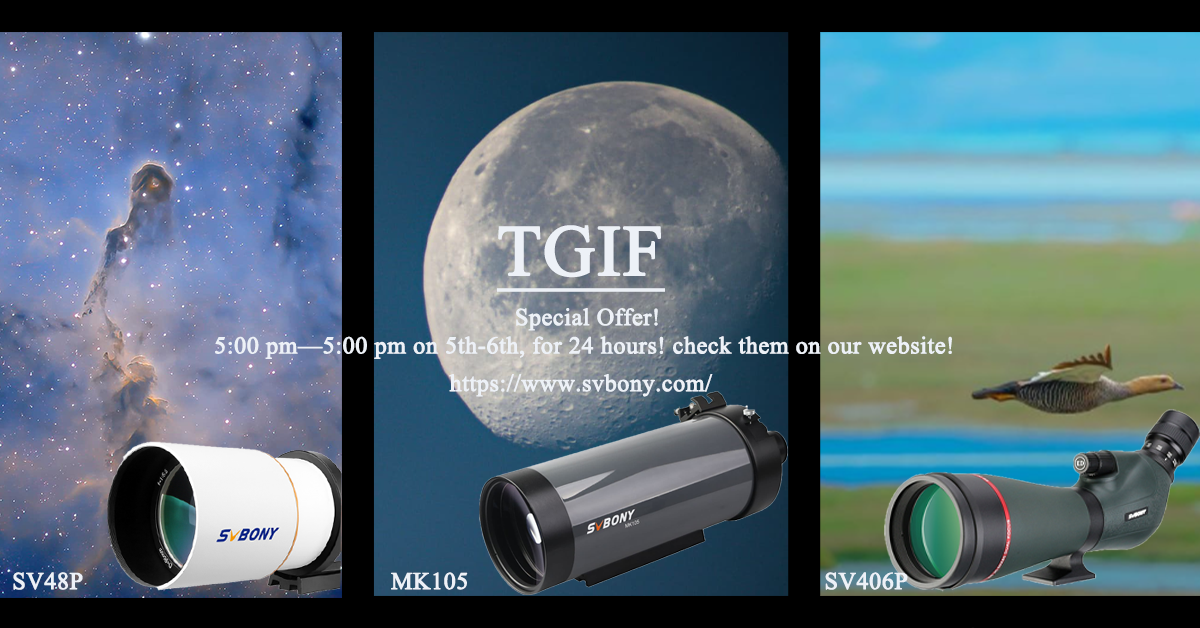 Our plan is to select three products every week for limited-time promotions and to preview the activities in advance. Of course, you can also comment on the products you want! Please continue to pay attention to our activities. Orders placed between the 8th and 31st of this month, if it is greater than $79, we will give away the hat.
The testing plan for the SV550 122mm telescope will be released soon. If you want to be our experience officer, please pay attention to our website and social platforms.
Join our Facebook community to learn more!