My Svbony journey started by acquiring the 8x32ED model after reading Neil English's highly detailed review! I was hooked by his finding and decided to dive into Amazon and buy it.
The 8x32ED proved to be a little gem to a point where I decided to do a YouTube video to showcase its performance. Fast forward one week later and I decided to purchase the 10x42ED, and that was a revelation! Remarkable binocular for the price! For a detailed review, please refer back to Neil English's review and head over to Youtube for a closer look.
Today's review is mostly about its bigger brother: the 10x50ED
I had to complete this set to find out if Svbony had actually found a magical formula to produce binoculars that outperform brands costing triple the price and some more.
Make yourself comfortable, grab a cup of tea or coffee, as this might take a little time.
Out of the box, nothing has changed, the same packaging as 8x32, 10x42 which is a good thing. The accessories remained all the same across the three models.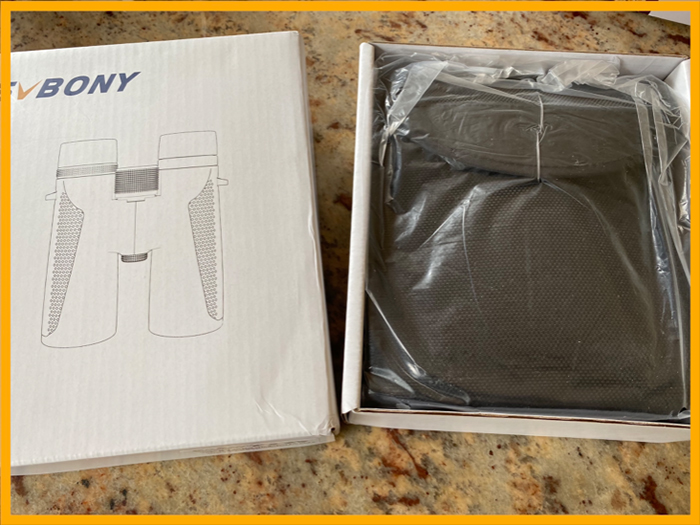 First thing first: a flashlight test revealed that all Svbony models produced a clean image, free from any internal reflection, floating doughnut, or diffraction spikes.
This consistency across the range indicates that Svbony paid a lot of attention to their internal blackening and evenly applied coatings.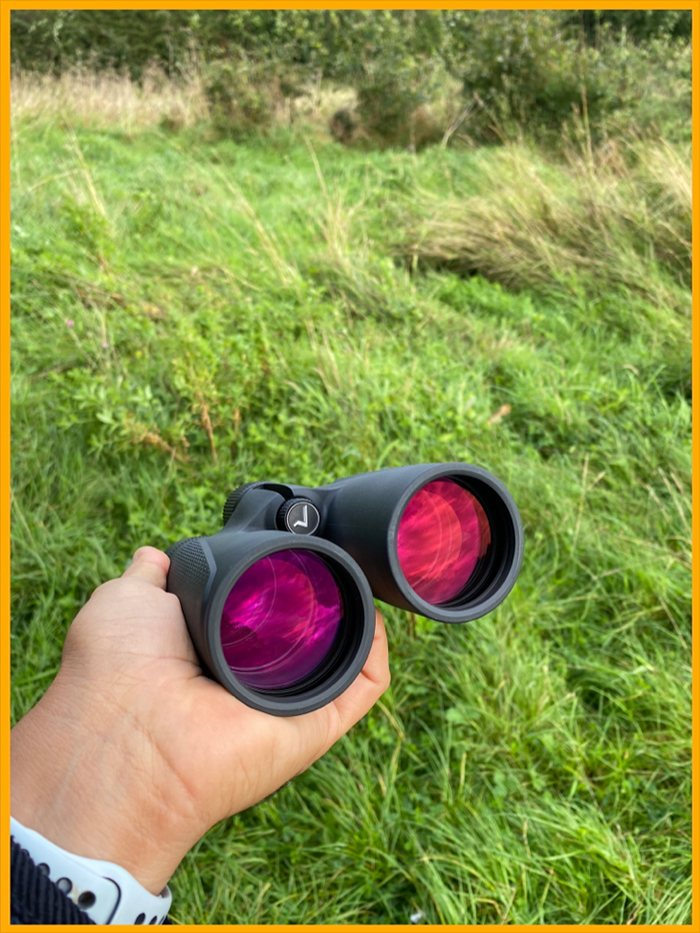 Despite the slightly bigger body, the 10x50 remained very comfortable in the hands, thanks to its well-distributed weight of 950g, which put it in the lightest category
for a 50mm lens(which usually weighs in at 1000g).
I've always thought that the 10x42 had one of the smoothest focusers out there despite being on the slow side. However, the 10x50 takes it up another notch. It was faster and smoother than any other binoculars I have tested. So far, things are looking promising and I am starting to think that this pair is yet another keeper/winner in the Svbony arsenal.
The eye diopter was also very refined and just as smooth as the focuser. It locks in to place with no back and forward movement.
On paper I was most excited about the eye relief and the larger eyepieces and boy did they both deliver! I wear glasses and I cannot operate binoculars with anything below 15.6mm, so the 17mm eye relief quoted was a godsend and it made my viewing as comfortable as it gets.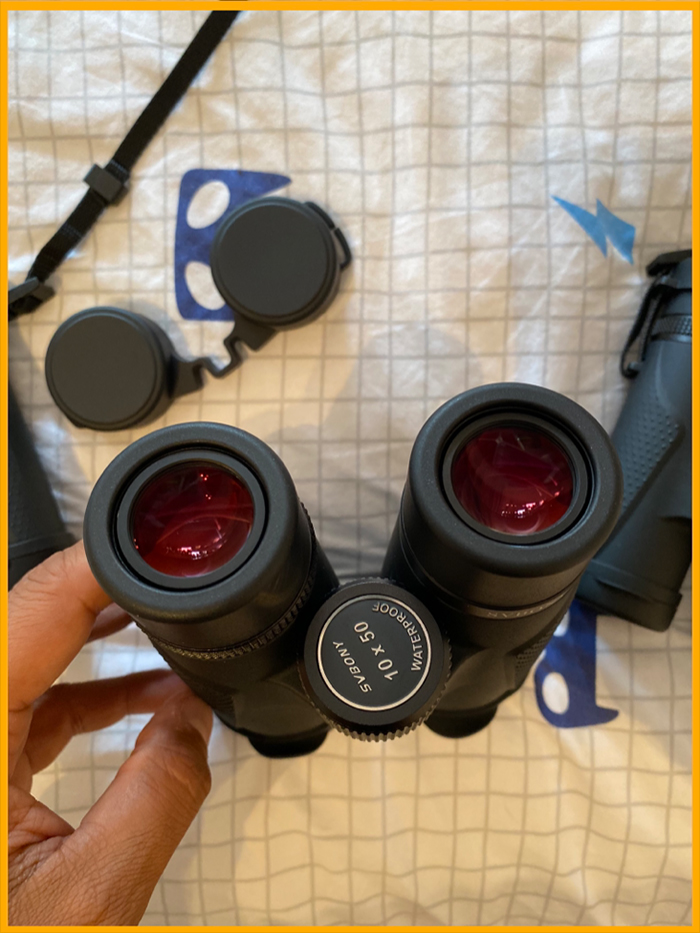 I couldn't contain my excitement, so I decided to drag the new toy out for a quick drive in my local field. It was the sort of weather conditions that can be challenging for any binocular - a blanket of low grey clouds and light fog that the 50mm had to conquer. My first impression was very positive; the image was incredibly immersive and the extra light from the 50mm objectives was evident. The biggest difference from the 10x42 from a glasses wearer prospective is the ease with which my eyes aligned with the pupils and be fully immersed in the fov which stands at 106m/1000m which compares very well with the likes of Swaro SLC quoted 110/1000m.
Close focus is quoted by Svbony at 2, but I can happily confirm that they meet that claim and outperform the Swaro EL 10x 50 WB with its close focus of 2.8m. Other alphas like the Leica Ultravid and the Zeiss Conquest 10 x50 T come in at 3.2 and 3.3m, so jolly good close focus on these Svbonys!
Back to the image quality; whilst looking at trees and green vegetation in the distance, it instantly reminded me of the colour accuracy and contrast of the 42mm model. It has punchy colours that never feel washed out regardless of the light condition, and with plenty of contrast and no sign of CA at this point. Glare suppression was excellent too. Pointing at some bushes with a hazy Sun nearby provided a good opportunity to test for this and it passed with flying colours.
The shot below was taken handheld with my iPhone in windy conditions.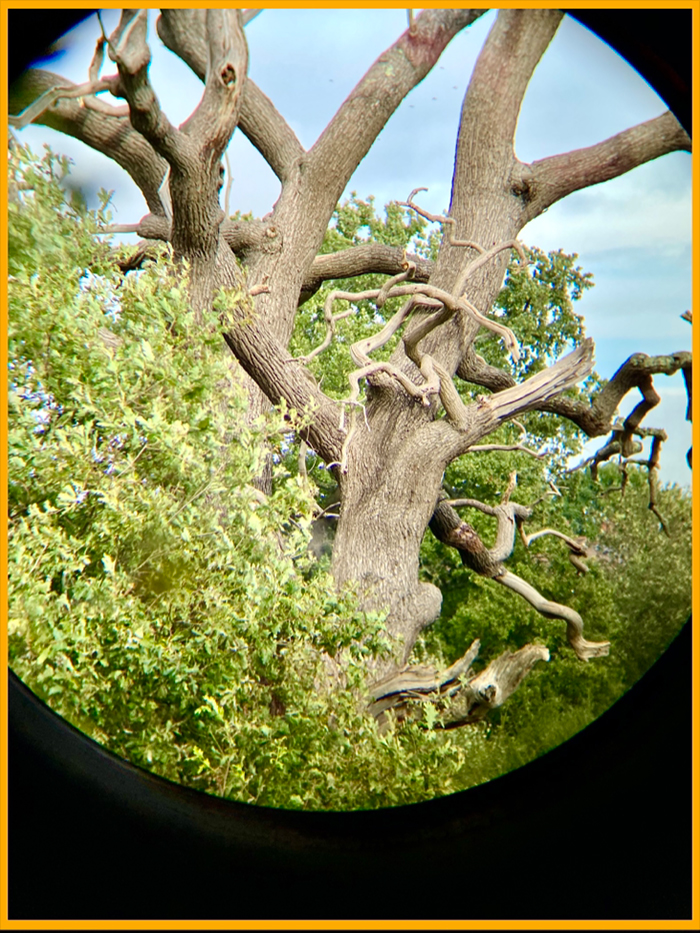 My sharpness test couldn't be conducted without the 10x42 being the benchmark.
The 42mm has a 4.2mm exit pupil and the counterpart has 5mm. I focused both binoculars on a brick wall to see which can resolve the sharper lines, and to my surprise, the 42mm did edge the 50mm by a hair. Both binoculars produced a sharp image to about 85% of the way to the field stop.
My star test was another WOW moment and this is where the 10 x50 really rocked!
Looking up at Cygnus showed countless Milky Way stars! I was totally blown away by its light-gathering power even from my light-polluted North London home. Stars remained nice and sharp across the vast majority of the field of view. Very pleased indeed! I cannot rate it high enough!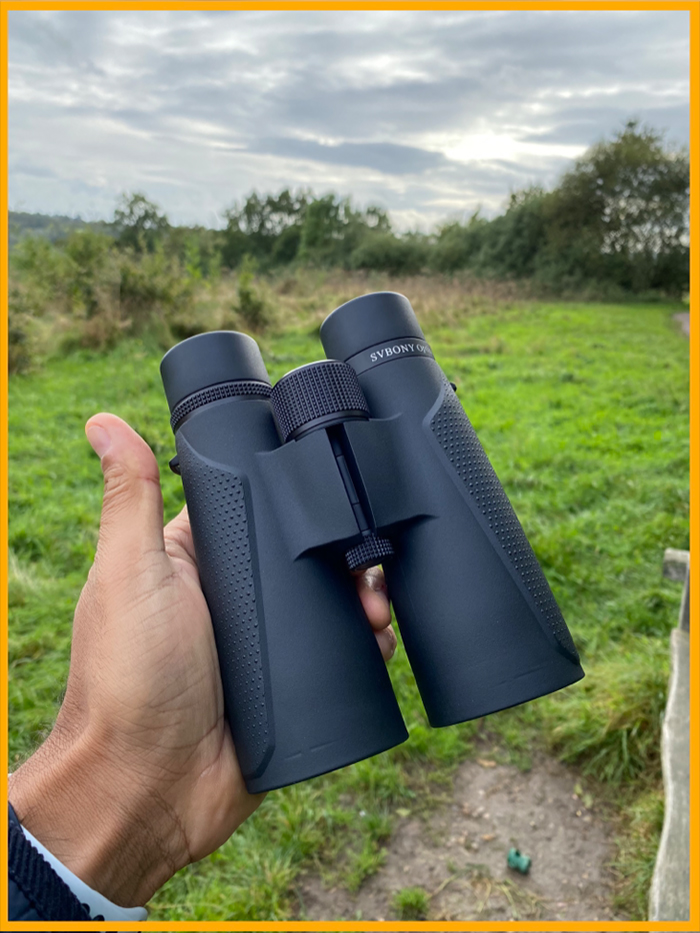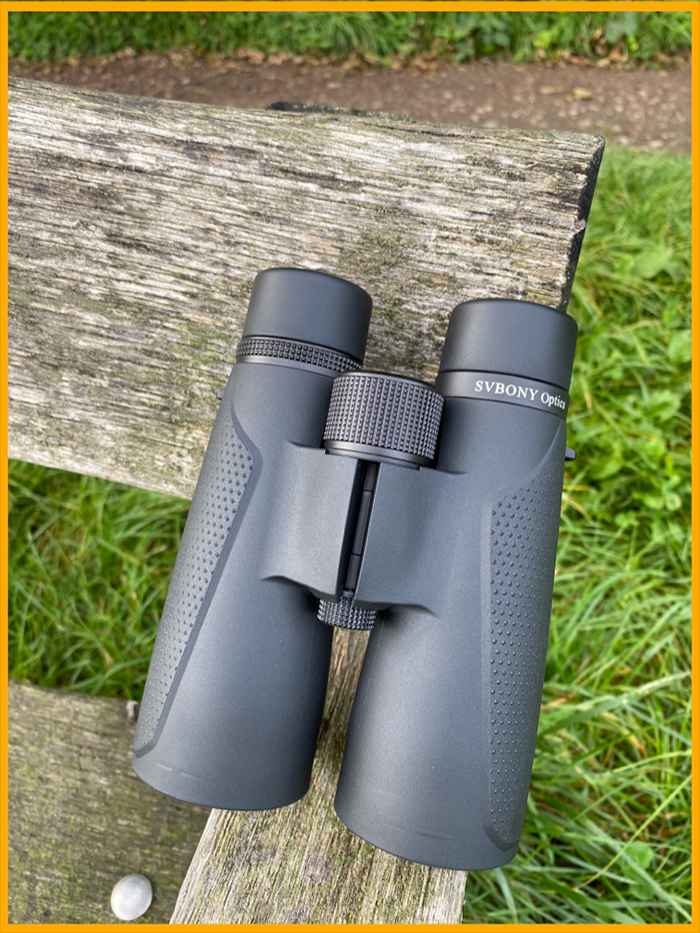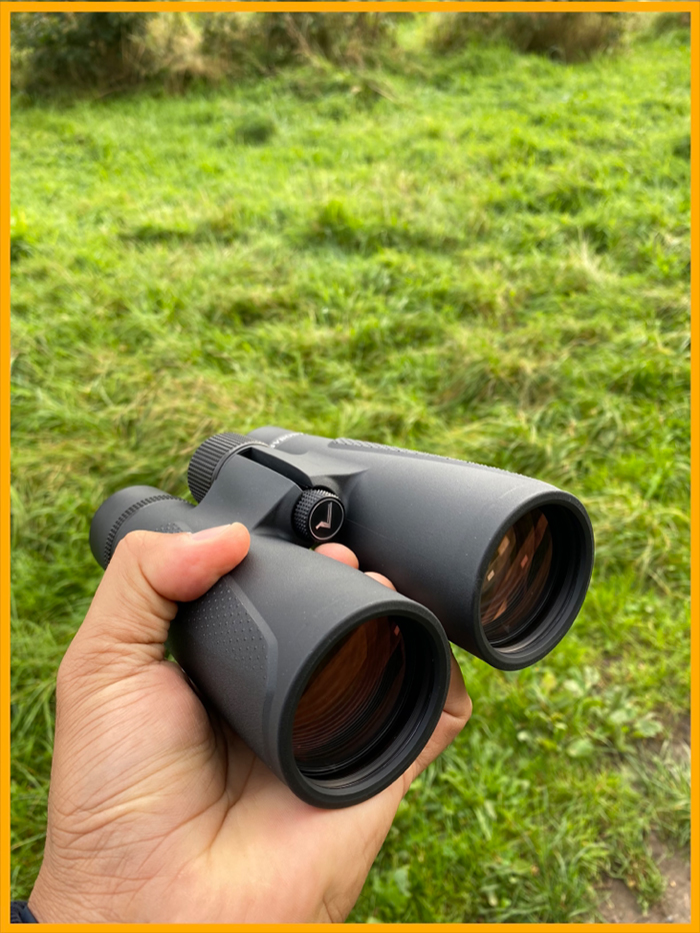 I would recommend these binoculars to anyone looking for very good optical quality and ergonomics to match. The price to performance ratio is simply unrivaled in today's market!