As we all known, the SV305 is the third astronomy camera of SVBONY brand. We are keeping make quality products to attractive more people interested into astronomy.
SV105 could not work with C-lens
Many people asked to add C-lens to the SV105 camera. Here I have to say sorry to the customers, we didn't design that function on SV105, the SV105 doesn't have a C-lens adapter, so people could not use the c-lens with SV105.
SV305 could work with C-lens
As people need use the camera with a c-lens, we design the SV305 with the c-lens adapter. So you could use our new SV305 camera with your c-lens. Look the following picture.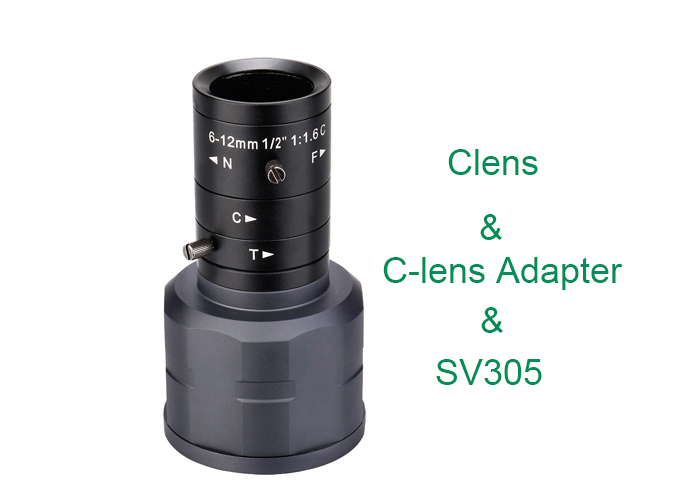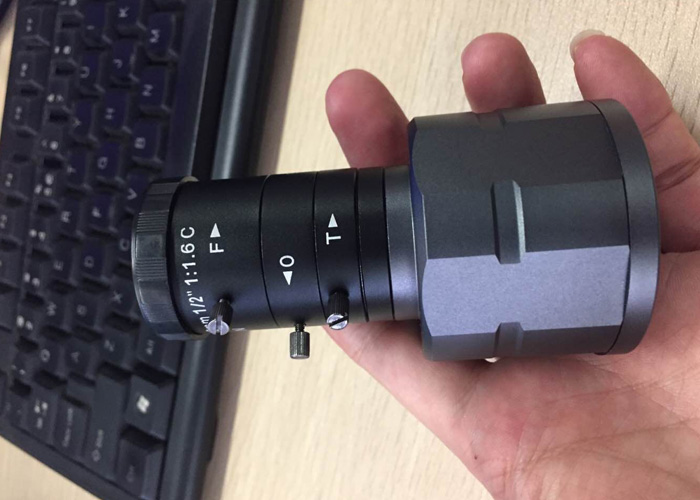 SV305 coming with 1.25 inch extension tube
How could I use the SV305 camera with my telescope? Please don't worry everyone. We not only design the c-lens adapter for SV305, but also we design the 1.25 inch extension tube for SV305. And the extension tube is designed with the M28.5*0.6 filter threads. When you use the SV305 to capture planets in the city, you could add the light pollution filter so that you could get better image. See , one camera has two using methods. Do you want to have a try of the new SV305 camera?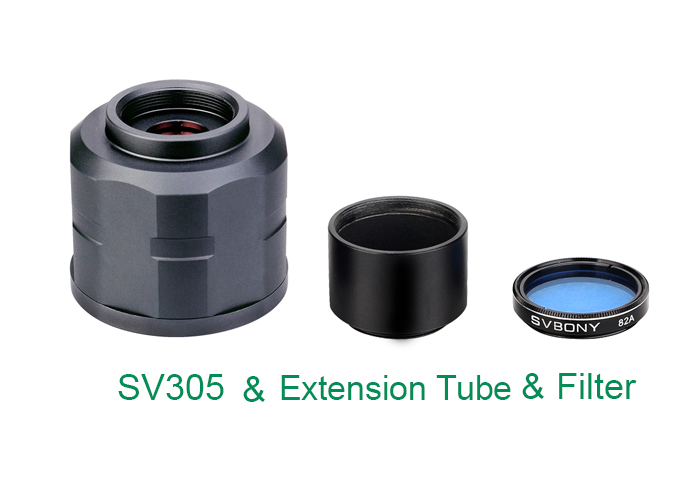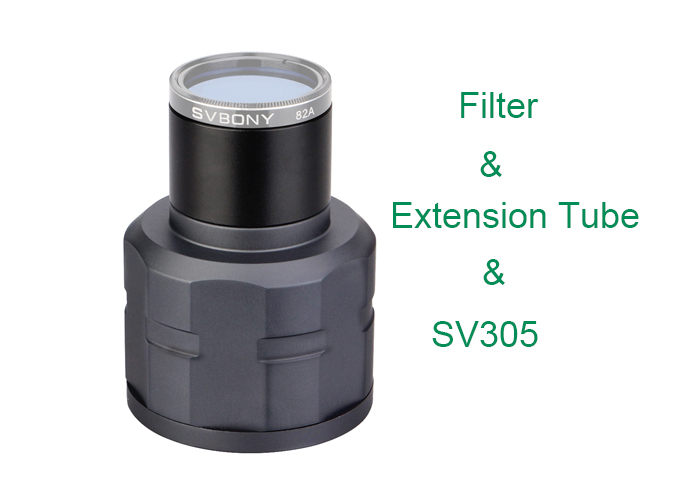 Thankfulness to the Facebook friends
In order to show our thankfulness, we give $20 discount to the facebook group [svbony telescope club] friends. Only 20 units SV305 camera, you are the first to test it. After some friends ordered it, now we only have 10 units left. The price will be back to $142.99.don't miss the chance to own it. Any interest, please send email to info@svbony.com. All the questions will be welcome and reply in time.
Thanks for your reading.