In conclusion, the SVBony MK105 is a great value and fun little scope for visual observing of the night sky. I am most definitely pleased with my purchase! Next I will try a little astrophotography when I get some more clear skies.
Easy attach a focuser motor.
The focuser moves so easy and smooth so you dont need much friction. In this case I tried with masking tape ! Works perfect and because low friction I can also move the focuser knob by hand without removing the tape. I have ordered a small GT2 pully and a timing belt for testing.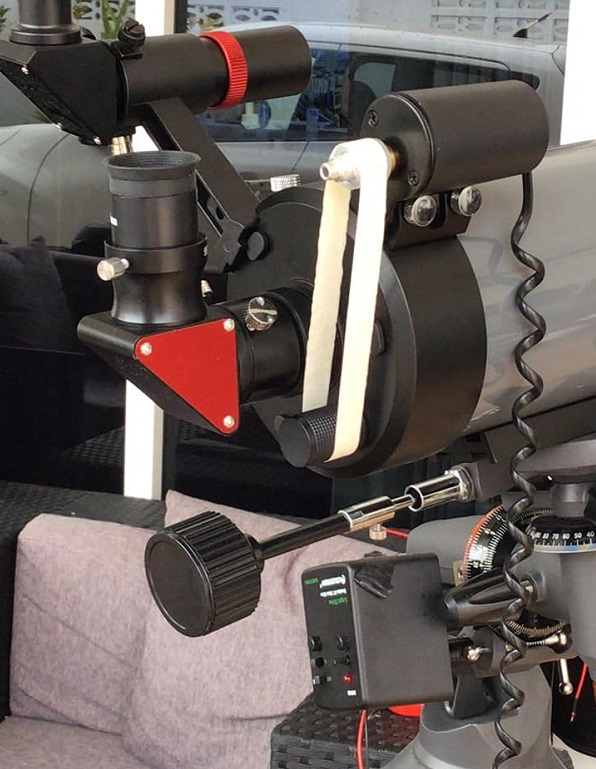 3.Robert Powell--

My first Jupiter with my new MK105!! Overall, very pleased with the scope. Looking forward to using it more and more and get even better pictures.
4.Bruce Stoneman--

Svbony MK 105
Svbony sv305p planetary camera
Skywatcher AZ GTI in EQ mode
Firecapture
PIPP
Astrosurface
Testing the telescope camera combo. Windy and focusing issues (not the telescope, me. I have bahtinov mask for it didn't use 🙄). The smaller Jupiter using a 23mm eyepiece and was getting over 100 fps. The larger Jupiter using a 5x Barlow lens and was getting 20 fps (still need to play around with camera/firecapture settings).
5.Nguyễn Anh Tuấn--

Shared the MK105 and his kittens
Hope more people like it! Follow our FB group for more updates!