The cold winter is coming soon. Are you still worried about the sudden decrease of the clear sky in the past, and we can no longer carry our telescope to observe astronomical scenes? So, how to spend a full and interesting winter? Our biological microscope SV603 will be one of the choices for you to explore the micro world.
What is a Microscope?
An optical instrument consisting of a lens or a combination of lenses. It refers to the image that is not visible to the naked eye or is difficult to be magnified by other instruments. The common biological microscope is composed of the eyepiece, objective lens, coarse focus adjustment knob, fine focus adjustment knob, microscope stage, and so on. SVBONY SV603 portable biological microscope is only a small part of this.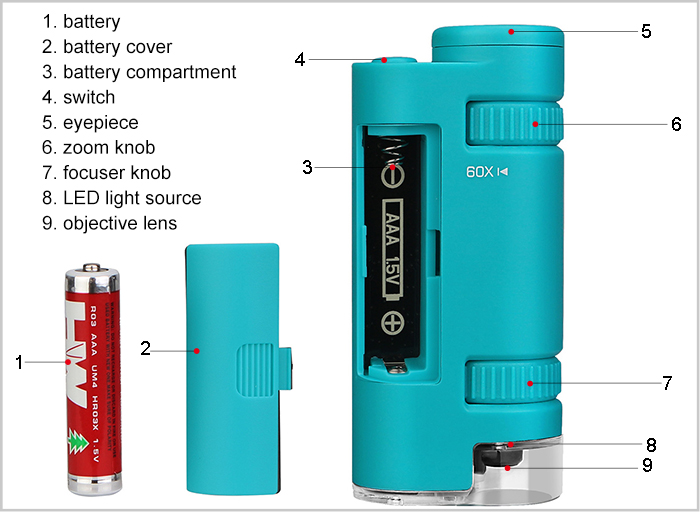 What's the Feature of the SV603 Microscope?
SV603 is our first portable hand-held biological microscope. The product is delicate and compact in appearance, 4 cm in length, 2.5 cm in width, 8.9 cm in height, and weighs only 33.5 g. Whether you are an adult or a child, you can use it freely. Whether it's a home observation or outdoor entertainment, the whole scene can be adapted.
A little body contains a lot of energy. One key quick open, simple and convenient. The top zoom knob has 60x-120x stepless zoom, and the magnification can be free control adjusted according to object; the bottom zoom knob can adapt to the focusing at different magnification, so it is easy to use, even if you are the first experience, you could use it quickly. Equipped with the multi-level LED light source, different light sources can be given according to the different observed-target.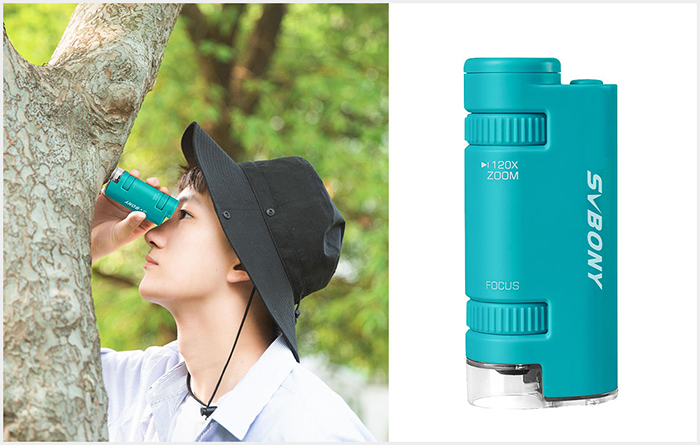 SV603 Test Result
This is my test result using the SV603 microscope. What about you? Welcome sharing to our Facebook club.
From today, Svbony's portable high-power microscope will accompany you to open the door of the micro-world of on-demand and start your journey of exploring.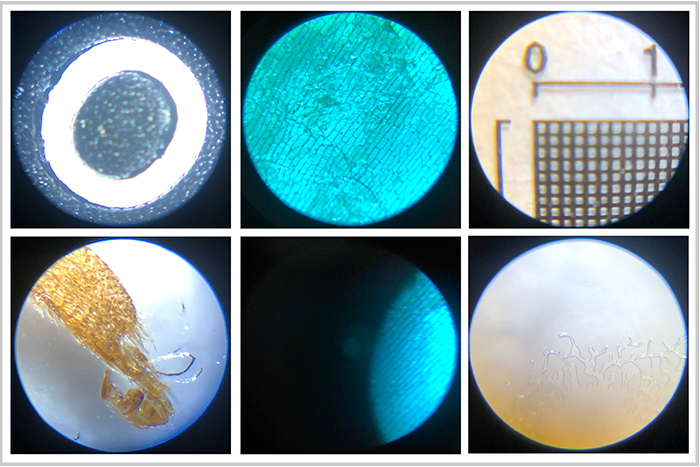 Thank you very much for reading.
Learn more about :microscopes.
Learn more about: SV603 microscopes.
If you have any questions, please contact us: support@svbony. com