TODAY I BRING YOU A FIRST ASSESSMENT OF THIS SPOTTING SCOPE AFTER SEVERAL WEEKS WITH IT.
It has been several weeks since I bought this spotting scope in order to deepen my interest in observing wildlife in general and birds in particular. Until now my observations have been limited to the 10x binoculars I bought a few years ago, but the time has come to go one step further.
I have spent time evaluating the choice, reading the information, watching videos, analyzing reviews, and even trying out a telescope or two with my own hands. If at first, I was thinking of opting for one of the classic brands in the field of optics, I have to admit that their high prices compared to the interesting proposals of emerging brands in the market made me change my mind and, to be honest, I couldn't be happier with the choice.
The SvBONY SV406P is a telescope with extra-low dispersion ED lenses that are* marketed in 65 and 80mm front lens diameter versions. I opted for the 80mm because of the gain in brightness for dark days or twilight hours. It has a standard eyepiece of between 20 and 60x magnification which is also the size of most astronomical telescopes (1.25 inches), so the options for using fixed focal length eyepieces increase exponentially. As far as the focal length is concerned, it is 430mm.
At first glance, it already makes a magnificent impression. It is well built, rubberized, and feels robust. The feel of the focus knobs is pleasant and focusing is easy. The lens and eyepiece caps do their job perfectly. The telescope comes with an extra feature in the form of a carrying case which also serves as protection against the weather. This case is made of waterproof material and allows the telescope to be used with easy access to the focusing knobs and eyepiece.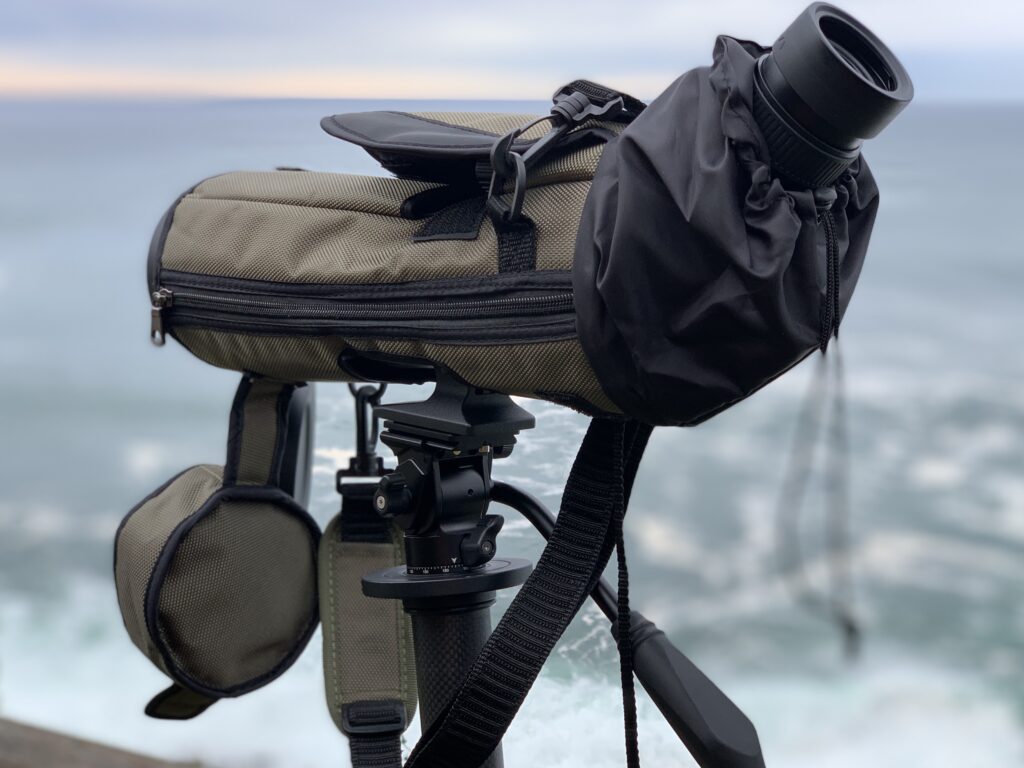 As you may know, phone scoping has been very popular for quite some time now and it's something I'm getting hooked on. You only need an adapter to place the mobile phone over the eyepiece and you can get photos and videos of considerable quality, in this particular case, more limited by the photographic quality of the mobile than by the optical quality of the telescope. I have been able to appreciate a loss of sharpness in the results obtained through the mobile phone if I compare them with the direct vision obtained by looking through the eyepiece and I understand, as I said before, that it is due to the camera of the mobile device itself.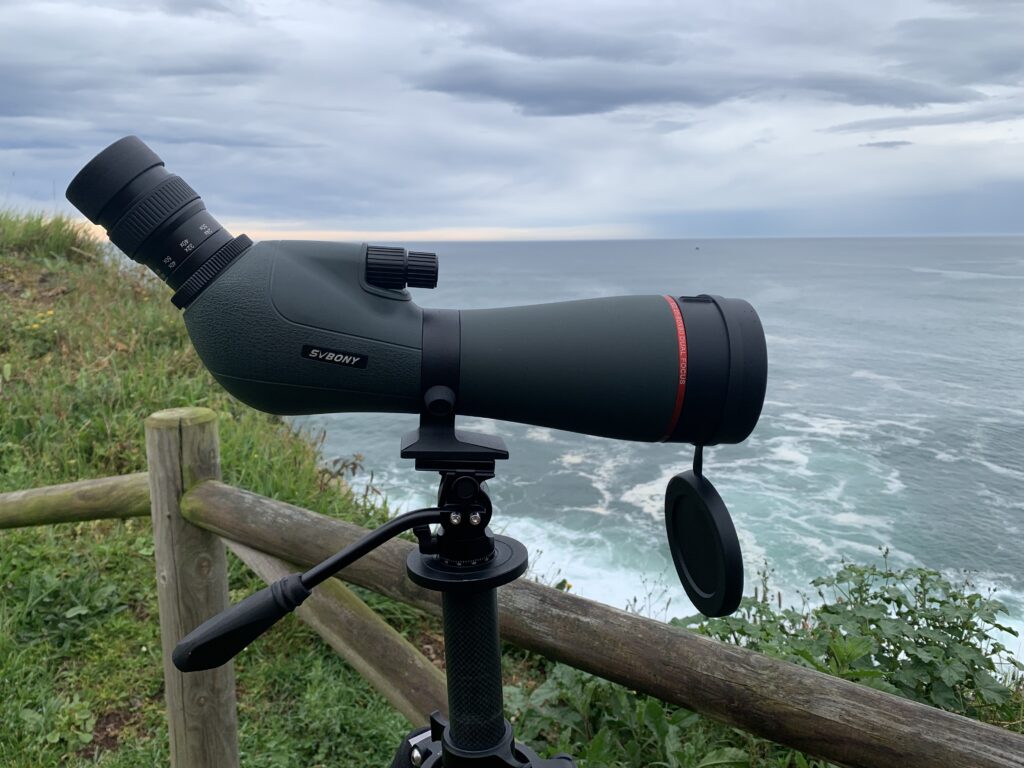 Here below is one of the videos uploaded to Instagram and my commitment to present a more in-depth review on the blog, including a field test, in the coming weeks. The truth is that the telescope deserves it. If we take into account that it can be purchased in well-known online shops for less than 400 euros or even from the manufacturer's website at a better price (shipping and customs costs must be taken into account), I humbly believe that it is a great option for anyone who is starting out in this exciting world of nature observation. I don't think I know how to describe the feeling of watching a bird from a distance knowing that I am not disturbing or conditioning its usual behavior.