SV406P Spotting Scope is suitable for bird watching.
Spring
is coming, and everything recovers. On Tuesday afternoon, attracted by the outdoor scene and the birdsong, The fragrance of the soil after the rain, etc. my friends and I decided to give a test of SV406P Spotting Scope for some fun.

1.the equipment we need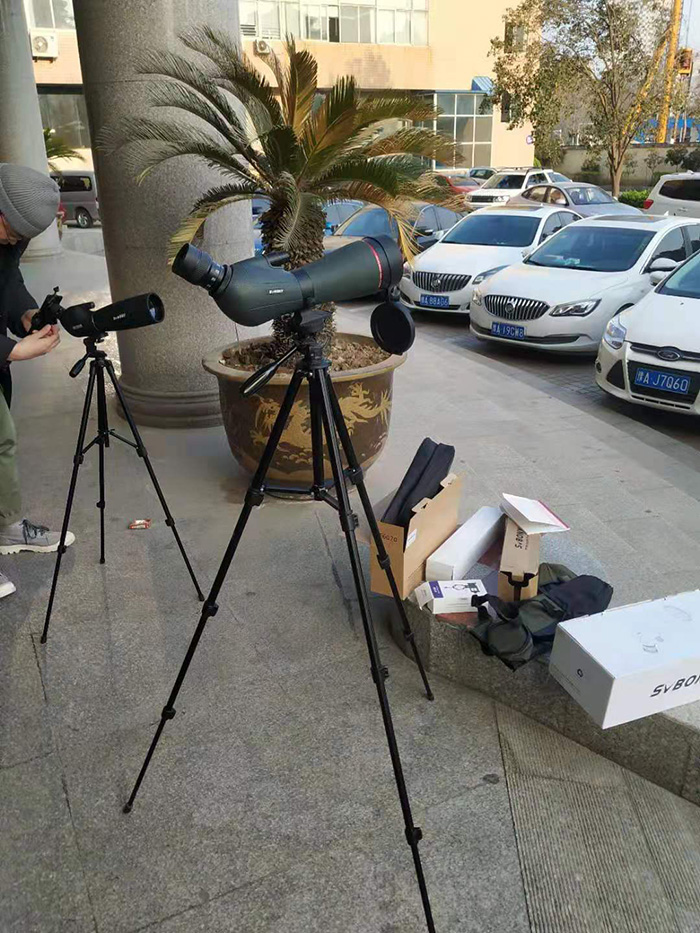 SV406P Spotting Scope is for bird watching and hunting. And in the carton box, includes Soft Carry Case, Lens Cloth, and Lens Protectors.
Detachable eyepiece and lens barrel are easy to carry and clean. A tripod can load 2-3 KG is OK, as the equipment's total weight is 1.6KG. If you want to take some photos, a suitable mobile device holder is also needed, as we can't focus handheld. We should choose:

SV406P 20-60X80 ED Extra-Low Dispersion Dual Focus Spotting Scope
(SKU: F9355B)
Svbony Universal Smartphone Adapter Mount Monocular Support(SKU: W2816A)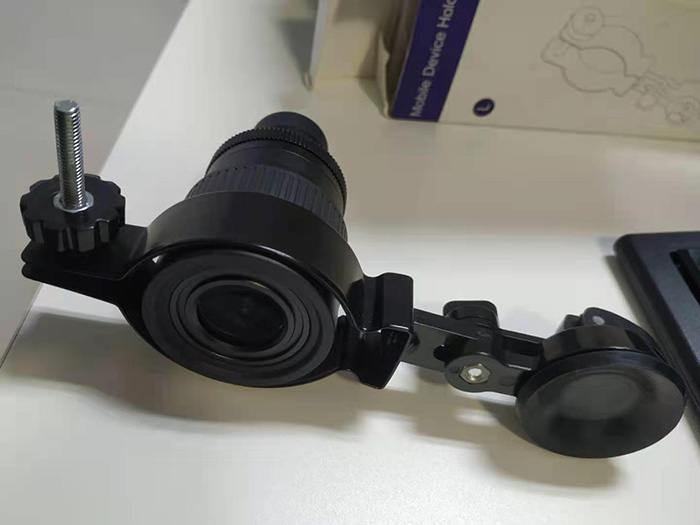 We take the wrong adapter, so we take all the photos with a handhold, it's difficult to focus but still quite clear. And here I give the correct combination of this spotting scope.

2.the capture images we take with SV406P
We choose the turtledove as a test target, about 150 ft. And from Small to big magnification, adjustment focus.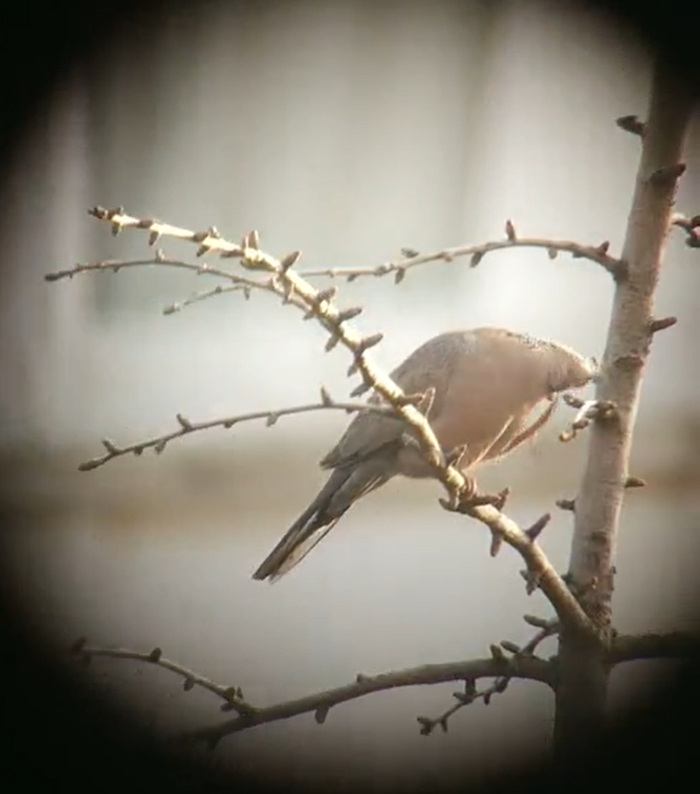 The gap between the feathers is very clear to distinguish.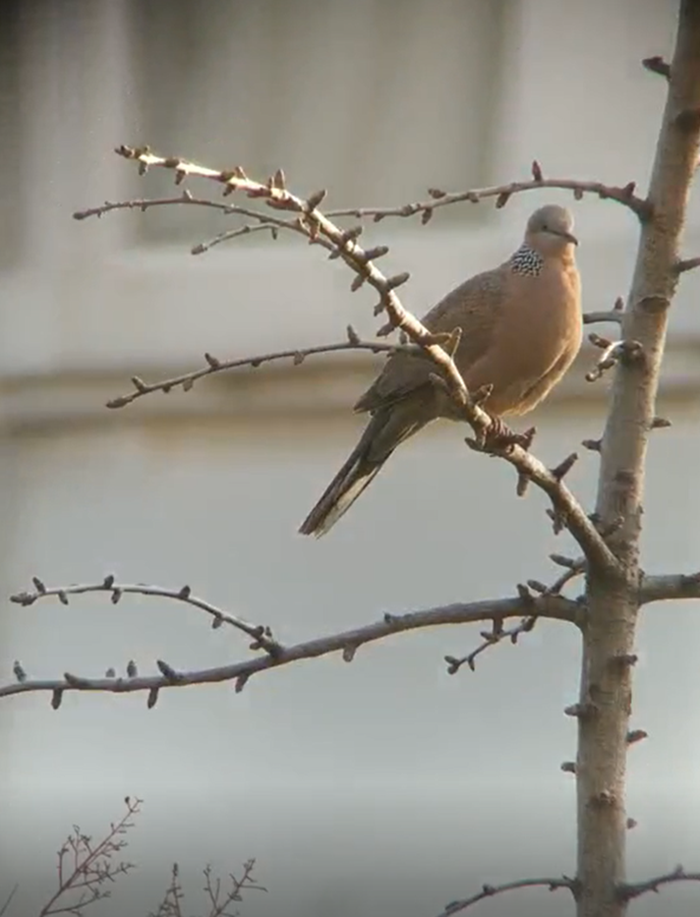 3 SV406P review
The first advantage is its coaxial Dual speed focusing wheels, it makes focusing more smooth and accurate. Just feel no resistance to turn the focus knob.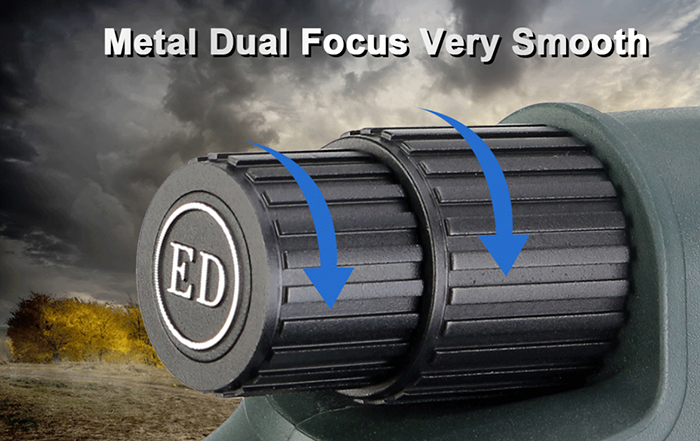 With an 80mm objective lens and extra-low dispersion, it saves more color and bigger vision.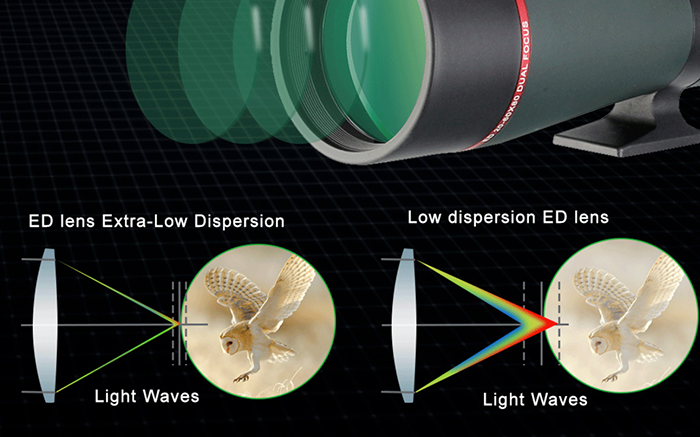 And compare to other spotting scopes, its color reproduction is pretty high, FMC allows more details and colors.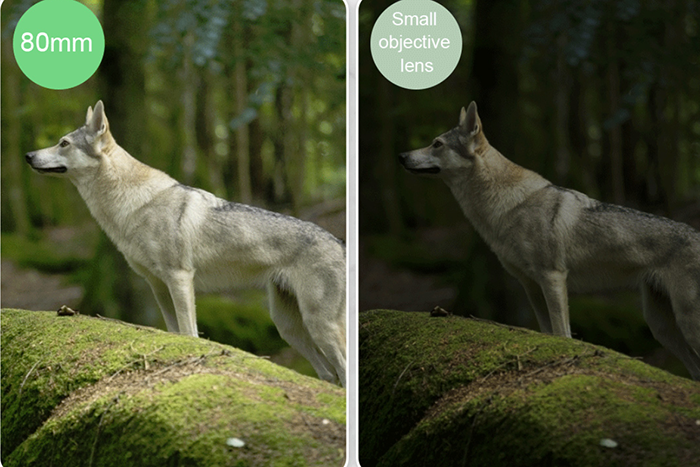 And there are some design details I feel humanized or sweety and I'd like to share. The eyepiece has the guide direction so that you can know you are zooming in or out. And the barrel deal with frosted not only increases friction but feels comfortable to the touch as well.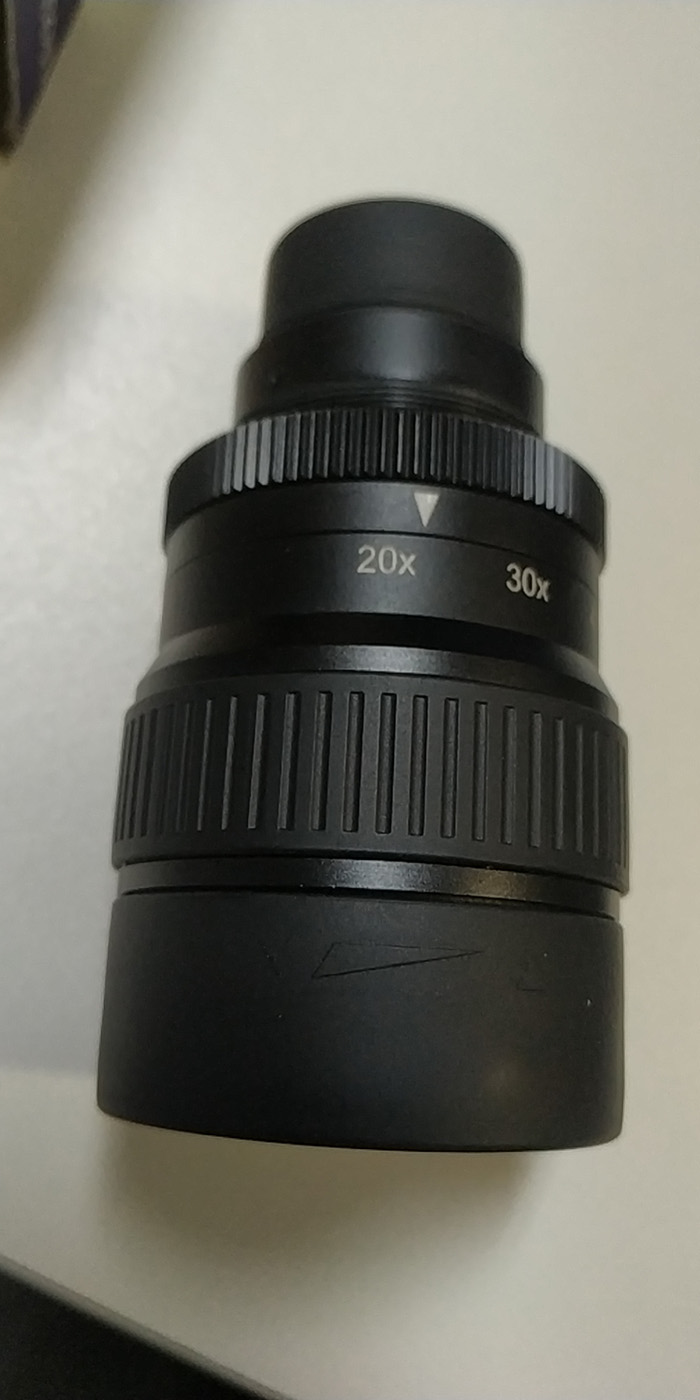 4 Conclusion

SV406p is portable and has clear, big vision, suitable for bird watching, hunting, and moon observation. Any questions, please send an email to support@svbony.com. I am always here for you. Thanks for reading.