The bird migration season is coming. I guess you lack a tool to see the detail of the bird team. This blog comprehensively describes the SV406P. Seize the opportunity to see the spectacular scenery.
Ιt is about an amazing spotting scope, low price - high quality! It seems to be very well made. The instrument came well packed inside a long, white box with the Svbony logo, and with all of its accessories neatly packed inside. The little spotting scope was carefully placed inside a snugly fitting foam bed, carefully cut to match the shape of the instrument. The accessories included a comprehensive multi-language instruction manual, a lens cleaning cloth, a nicely machined protective jacket, and a carry strap. The scope itself came with good quality and tightly-fitting rubber ocular and objective covers.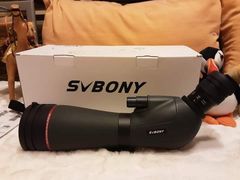 The metal chassis (possibly a magnesium alloy or aluminum) is overlaid by a mild green rubber armoring. The helical focuser, located between the objective and the eyepiece moves nicely with a good deal of friction. In use, I found that it was more than adequate to get precise focus since the highest power (60x) is not large enough to necessitate a fine focus knob.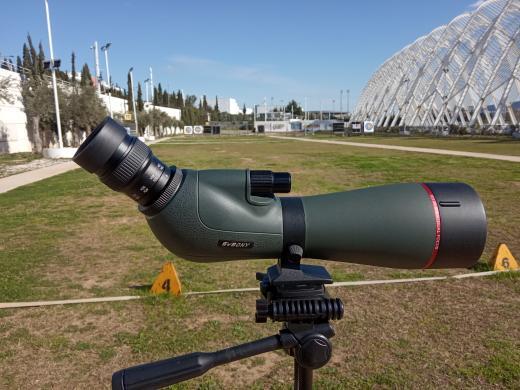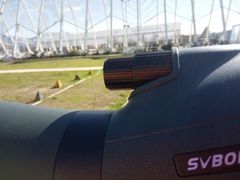 The zoom eyepiece is clearly marked with magnifications from 20x to 60x which you can choose simply by rotating the eyepiece to dial in your preferred power boost.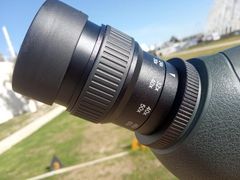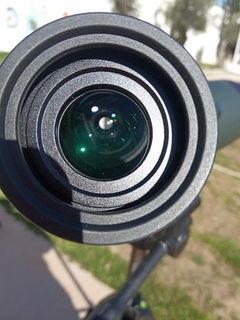 The build and the lens quality are excellent! This spotting scope has superior optical features. I am impressed! The glass is good. The objective and ocular lens coatings have a mild, greenish tint in broad daylight.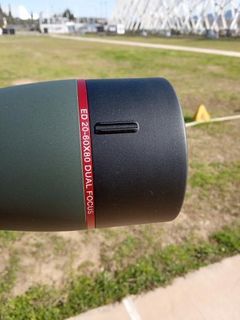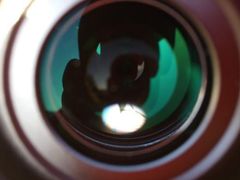 The scopes controls for power changes and parallax adjustments are excellent too. It does offer very good sharpness and charity. It feels solid, sturdy, and is easy to use. It is very important that the quality of the image is not reduced with magnification.
I also like that it is waterproof. This is an advantage for the constantly changing weather in spring and autumn in Greece. Rainwater does not pass through the lens, so the image does not change and you don't need to disassemble the spotting scope to dry it. Even the cover case is reinforced and of good quality to keep the spotting scope protected. I am very pleased with the quality and the performance of the scope.
I use it in archery, for target shooting. At a distance of 70+ meters, I can distinguish my arrows in target from the others, by seeing details such as the color of vanes (size 1 3/4 inches), because it has height color reproduction and very good zooming.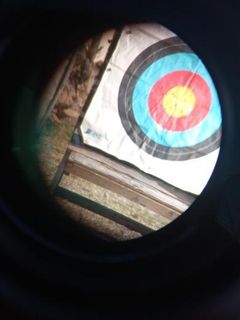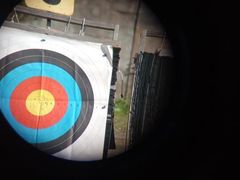 The zooming works great and is very smooth. Svbony SV406P Spotting Scope, in its price range, it is definitely the best of all!
I like Svbony because sells its decent-to-pretty-good quality brand of telescope oculars and accessories at very reasonable prices.
Thanks for your watching.